Looking for a compelling story to reignite your faith in God? The best Christian novels for women are those that allow them to determine their struggles, resonate with the story characters and unblock their path to loving themselves as well as God.
So, if you're looking to add something more meaningful and faith-oriented to your book collection, let us take you through suspense, romance, history, and a lot more through this list of selections to allow you to inspire your own journey.
The 6 Best Christian Novels for Women
Let's go ahead and take a look at the very best Christian novels for women.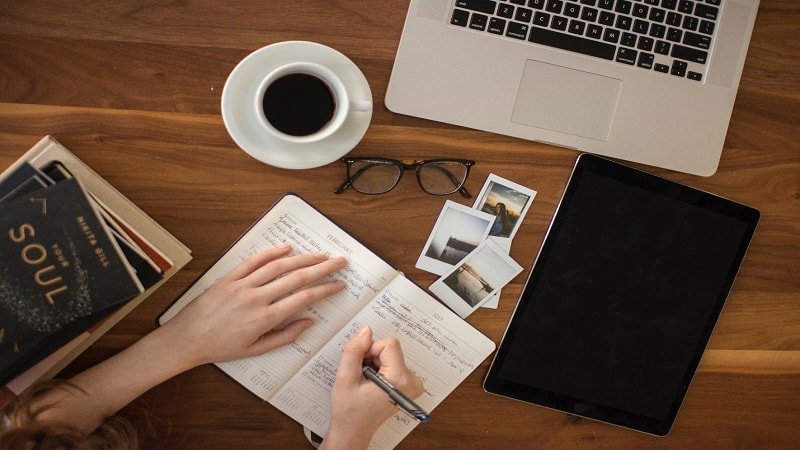 1. Three Missing Days by Colleen Coble
After plunging into the case of a house fire that killed a local woman and a firefighter, Officer Jane Hardy started looking for answers that became harder to find with each passing day. It was after the accusation against her son for a horrific crime that she began wondering whether it was a good idea to trust her ex in proving her son's innocence.
Here's the pickle. She had no memory of three days from her past. Portraying faith, resilience, and much more every step of the way, this book is the epitome of growth and wonder as you steer your path clear of obstacles to learning the truth.
2. Blackberry Beach by Irene Hannon
Finding the secret to happiness is probably one of the biggest dilemmas of our existence. Katherine Parker, too, had everything she could ever want in life until it hit her that the only thing missing was happiness.
It wasn't until she finally decided to look for answers that she went incognito to Hope Harbor. On the other hand, coffee shop owner Zach Garrett has lost the will to change his life after a traumatic loss. As Kate and Zach cross paths with each other, sparks fly all over the place.
Spiraling through tough life lessons, the two create a story every man and woman can try to resonate with. After all, it isn't considered one of the best Christian novels for women for nothing.
3. Chasing Shadows by Lynn Austin
What is love capable of doing for us? Can faith alone help us deal with some of the most daunting life challenges? Set in the Second World War, this book comes with a powerful and inspiring journey of three women whose lives undergo a drastic change following the Nazi invasion of the Netherlands.
The paths they're forced to take are not only tough but also heartbreaking, unfolding different lessons every step of the way and strengthening the belief that love and faith can carry us through literally everything.
4. The Moonlight School by Suzanne Woods Fisher
Lucy Wilson is devastated after her sister's mysterious disappearance, and so she decides to go to a county in Kentucky in the year 1911 to work for an education superintendent. However, Lucy's self-exploration starts when she's sent into the hills to act as a scribe for mountain people.
While it is up to the reader's interpretation to decide what lessons to get out from the story, it does in a way resemble our struggles of being in a place of intellectual poverty and then choosing to do something about it. Lucy, too, was extremely repelled by the primitive conditions of this community.
It wasn't until the superintendent came up with a plan to open schools and help eliminate illiteracy that they were faced with an inevitable challenge: Will the people show up?
Strolling through some of the most important life questions surrounding education, literacy, and patience, this novel is a must-have for every Christian woman embarking on a self-transformation journey.
5. Two Weeks by Karen Kingsbury
As Elise undergoes a personal tragedy and finds herself pregnant shortly after, she has to make a choice: to either dwell on her past or accept her present. Meanwhile, Cole Blake is about to leave for college and pursue his career in the field of medicine.
As the two run into each other on the sweet walk we call life and eventually fall in love, Cole undertakes the responsibility of raising Elise's child while she must decide whether to keep it or give it up for adoption.
No one knows what her looming decision is capable of unleashing in their lives, and in the end, it may end up shattering everyone's plans, but as they say, "life goes on." It's important to acknowledge here that some of the best lessons Christianity teaches us aren't the ones that seem obvious.
Sometimes, you must go through a certain path and journey to figure it all out, just as Elise did. Nonetheless, it has done a decent job at landing the title of one of the best Christian novels for women.
6. The Christy Miller Series by Robin Jones Gunn
This book will make you resonate with Christy's insecurities but, most importantly, her spirit. Don't mistake it for a teenage story, even if it is one.
The best part about it is that there's a Christy Miller series for every stage of life: from teenage to adulthood and so on. No matter what the storyline may be, the theme always centers around pure romance, love, friendship, and of course, Jesus.
Let your hormones take center stage for a while as you take the rollercoaster ride of Christy's hurdles and learn a thing or two about life yourself.
Our Final Thoughts
Whether you're a Christian woman looking for some inspiration to go on with life or are just in dire need of a quality story centered on the themes of love, thrill, faith, etc., then this is the list for you. Mind you.
These aren't your regular self-help books teaching you direct ideas and narratives about the meaning of life and the role of God in it but strong stories with resilient female protagonists leading them.
Nonetheless, whether you plan to or not, these books, or as we would like to refer to them, "the best Christian novels for women," will teach you remarkable lessons about employing faith no matter what life throws at you.