Most of us anticipate the day we'll get married; the flowers, the guests, the dresses, the food, the venue, our significant other, and our wedding vows.
However, we fail to realize that the rainbows and butterflies we've envisioned are not the only things marriage has in store. The words "for better or for worse" entail work, compassion, love, communication, dedication, and understanding to create and foster an ideal and happy marriage.
The Bible addresses the theme of marriage and offers couples a way to nurture their faith and relationship. Bible verses can express your eternal love and promise to your partner in your wedding vows or can be used for guidance during your lifelong marriage.
You, too, can overcome life's challenges through the word of God and work towards creating a God-centered marriage and family.
The 11 Best Bible Verses About Marriage
Here are some of the best Bible verses about marriage:
Bible Verses for Affection in Marriage
The Bible discusses the theme of love in detail. It highlights qualities such as patience and kindness in approaching love and talks about the need for love to be mutual. You may use these verses to express your commitment and devotion to one another, or these may serve to remind you of the love you share for each other and Christ.
1 Corinthians 16:14:
"Do everything in love."
1 Corinthians 13:4-5:
"Love is patient; love is kind. It does not envy; it does not boast; it is not proud. It does not dishonor others; it is not self-seeking, it is not easily angered, it keeps no record of wrongs."
1 Peter 4:8:
"Above all, love each other deeply because love covers over a multitude of sins."
Bible Verses on Duties and Responsibilities in Your Marriage
Marriage unites man and woman to bring out the best in each other. Each person has a dedicated role and importance in the sustenance of a healthy marriage. The Holy Bible addresses this theme and discusses them in detail.
Mathews 19:4-5:
"Haven't you read," he replied, "that at the beginning the Creator 'made them male and female,' and said, 'For this reason, a man will leave his father and mother and be united to his wife, and the two will become one flesh'?
Proverbs 31:10-31:
An excellent wife who can find? She is far more precious than jewels. The heart of her husband trusts in her, and he will have no lack of gain. She does him good and not harm all the days of her life. She seeks wool and flax and works with willing hands… (from the poem "A woman who fears the Lord")
1 Peter 3:7:
Husbands, in the same way, be considerate as you live with your wives and treat them with respect as the weaker partner and as heirs with you of the gracious gift of life so that nothing will hinder your prayers.
Ephesians 5:22-33: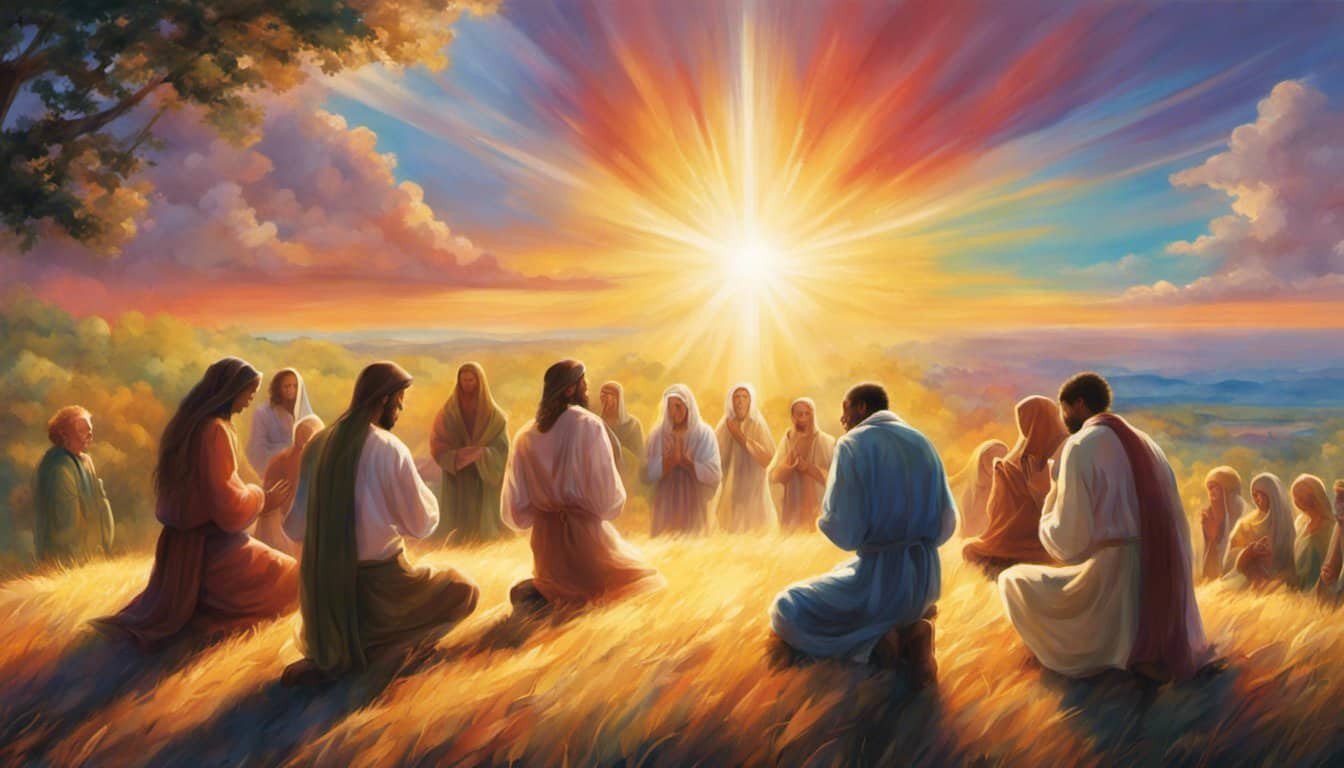 Wives, submit yourselves to your own husbands as you do to the Lord. For the husband is the head of the wife as Christ is the head of the church, his body, of which he is the Savior. Now, as the church submits to Christ, so also wives should submit to their husbands in everything. Husbands, love your wives, just as Christ loved the church and gave himself up for her to make her holy, cleansing[a] her by the washing with water through the word, and to present her to himself as a radiant church, without stain or wrinkle or any other blemish, but holy and blameless. In this same way, husbands ought to love their wives as their own bodies. He who loves his wife loves himself. After all, no one ever hated their own body, but they feed and care for their body, just as Christ does the church, for we are members of his body. "For this reason, a man will leave his father and mother and be united to his wife, and the two will become one flesh."[b] This is a profound mystery," but I am talking about Christ and the church. However, each one of you also must love his wife as he loves himself, and the wife must respect her husband.
For When You're Struggling with The Hardships
As a Christian, a divorce should be the last resort for a couple. It is true that personality clash has become an evident issue, and people are now inclined towards separation. However, there must be communication and compromise on both ends to overcome the hardships of a marriage.
Mark 10:9:
Therefore, what God has joined together, let no one separate.
Ecclesiastes 4:9:
Two are better than one because they have a good return for their labor: If either of them falls down, one can help the other up. But pity anyone who falls and has no one to help them up. Also, if two lie down together, they will keep warm. But how can one keep warm alone?
Ruth 1:16-17:
Entreat me not to leave you, or to turn back from following after you; For wherever you go, I will go; And wherever you lodge, I will lodge; Your people shall be my people, And your God, my God. Where you die, I will die, and there will I be buried. The Lord do so to me, and more also, If anything but death parts you and me.
Romans 7:2:
For example, by law, a married woman is bound to her husband as long as he is alive, but if her husband dies, she is released from the law that binds her to him.
Our Final Thoughts
Marriage is the ultimate depiction of how two parties should adhere to and honor their vows. These best bible verses about marriage evidence that this contract, blessed by Christ, binds two strangers in a relationship that is equal to the relationships one has with his family.