Being a devout Christian is rewarding in so many ways. It brings you closer to God and enables you to reflect upon your words and actions. As a believer, you are bound to maintain certain moral high grounds, which shape the core of your identity, as well as your demeanor towards life and the world in general.
However, you need some entertainment to spice up your life. What's better than a TV series to help you unwind after a tough day at work? Sadly, 90% of the content available on conventional and digital media has a profound apathy toward all things religious.
Does this mean you shouldn't watch a show with your family without second-guessing its appropriateness? No, of course not. You just need to know what to watch.
Here are some of the best TV shows for Christian families that are worth checking out.
The Chosen
Most of us have watched Charlton Heston's Ben Hur and Robert Powell's Jesus of Nazareth. The Chosen is a TV show that expands over multiple seasons. This show is a depiction of Jesus Christ and his disciples, and it is crafted specially for believers.
The show was released in 2017, and since then, it has enjoyed an IMDB rating of 9.8 and a record 100% on Rotten Tomatoes. Let's look at some more numbers.
The Chosen One has the honor of being the biggest crowdfunded show in the history of mainstream media. The first season of this show was funded by 16000 investors who raised a total of $10 million. The remaining seasons were funded by the "pay it forward" campaign. It was indeed a handsome contribution, not only to the show but to the entire Christian mission.
Besides having strong religious connotations, The Chosen is indeed a wonder of storytelling, scriptwriting, and, of course, production. People of all denominations enjoy this show, and the spiritual messages embedded within this series apply to all walks of life.
This show also redirects you to the Jesus App, which offers you bonus content surrounding the messages of this fascinating work of art. Moreover, this show is available for free viewership on VidAngel, as well as BYUtv.
The Bible
As the name implies, The Bible is a miniseries that focuses on the Bible itself. It is the perfect show if you are looking for something religious to watch, but also something . The show initially aired back in 2013. However, later on, the story was adapted into a feature film known as "The Son of God."
What's even more interesting are the viewership numbers. The first eMore than 13 million viewers watched the first episode. Moreover, the viewership for the second and the third episodes didn't go below 10 million. Furthermore, this show was also nominated for an Emmy in the best miniseries category.
Each episode in this miniseries talks about one or two stories from the bible. It also combines elements of live-action and computer-generated imagery, which enhances the viewer's experience. This show talks about the new as well as the Old Testament and also creates an interface between the two, thus explaining how both of them spread the message of God's love.
If you are a lover of Christian theology and popular biblical stories like Noah's Ark, the story of Exodus, and Christ's life in general, this is the series for you. You can easily find this miniseries on Amazon Prime.
Finding Jesus: Faith. Fact. Forgery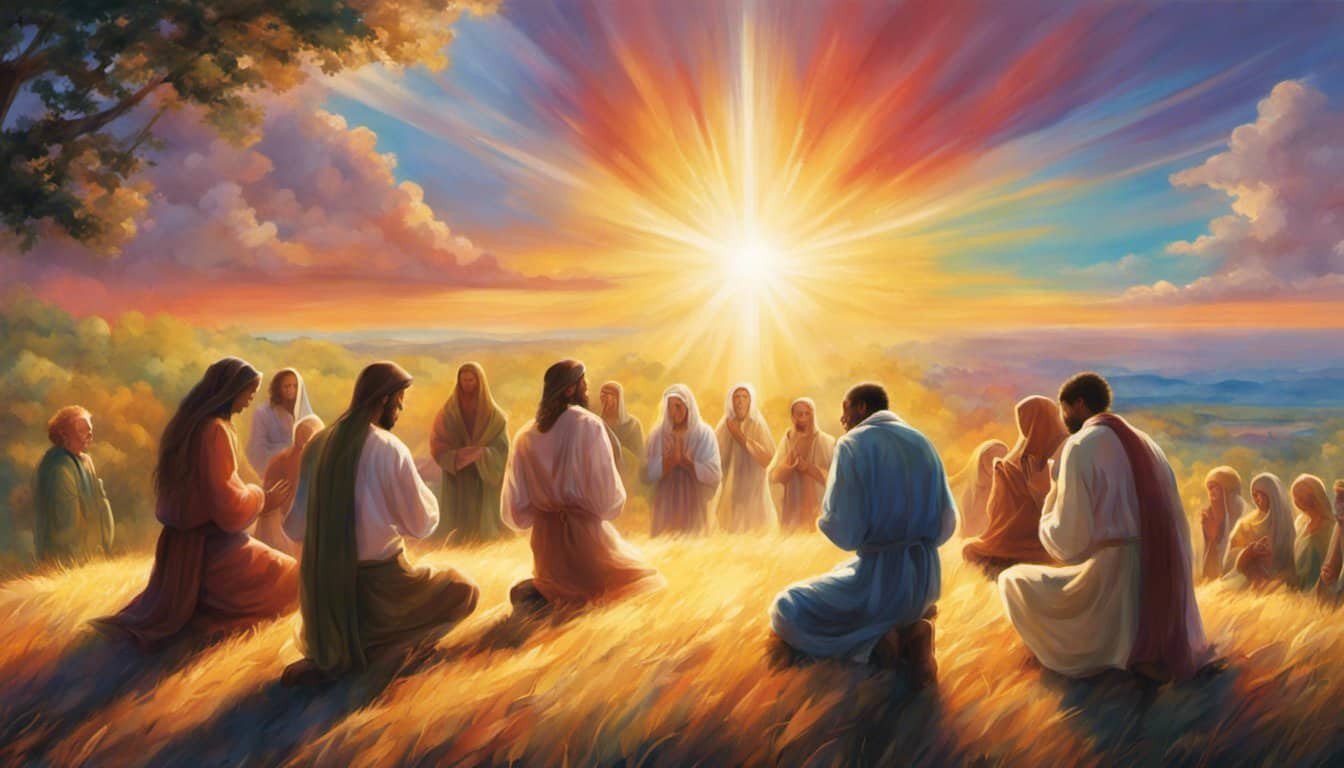 Unlike other series on this list, this piece of content is a one-of-a-kind docudrama. The documentary aspect of this series brings together the most famous scientists, intellectuals, and religious authorities on the same platform.
Together they delve deep into six artifacts and objects related to Jesus. These people then examine them deeply and look to answer questions like whether or not these objects are authentic and whether or not they are valuable.
Some of the most interesting artifacts discussed in this series are Mary Magdalen's Gospel, the burial box of Jesus's brother, the Shroud of Turin, and relics of the True Cross. If you are searching for something more educational and intellectual, this is definitely the series for you.
Every episode in this series is less than an hour long and it provides a theological and archaeological insight into these fascinating artifacts. However, some stories are dramatically enacted for entertainment purposes.
The Encounter
The Encounter is a TV series based on the movie of the same name. This series is completely different from all the series we have discussed up till now. The show talks about the encounters people have with Jesus Christ whenever they are faced with situations that require life-changing decision-making.
Before you get carried away, remember that in this series, Jesus isn't the white-cloaked and bearded holy man we see in the statues and paintings. Throughout the series, he is referred to as "the man," and he appears in various forms. For example, in some cases, he appears as a cashier, and in some cases, he is a social worker.
Moreover, when he meets different characters, he is already aware of their problems and life events. This show first aired in 2016, and made a comeback four years later in 2020. You can easily watch this show on Pure Flix.
Our Final Thoughts
These were just some of the best TV shows for Christian families. For more amazing Christian content, you have to use your research skills. The great thing about watching these shows with your children is that they help cultivate a strong religious foundation for the next generation.
Furthermore, it keeps you from getting corrupted, enticed, and seduced by the sheer bulk of immodesty that contemporary content has to offer. These shows allow you to take a deep interest in your faith while strengthening your link with the almighty.