Are you looking for some inspiration for Mother's Day? Mother's Day is a time to celebrate all the amazing mothers in the world. Whether your mother is alive or deceased, it's a time to reflect on the positive impact she had on your life. If you want to praise and appreciate her uniquely, don't look further; here are the Best Christian Quotes for Mother's Day.
Check out these best Christian quotes to help get you in the spirit! These verses will remind you of all your mom has done for you and that God loves her. These quotes will inspire you to appreciate your mother, whether she is still with you. Let's have a look at the inspiring words for the most incredible mom!
Mother's Day in Christianity
Although the origins of Mother's Day are Pagan, the modern holiday has become closely associated with Christianity. In the United States, Mother's Day is celebrated on the second Sunday in May. This day is set aside to honor mothers and motherhood. Many churches hold special services and may give out flowers or gifts to mothers.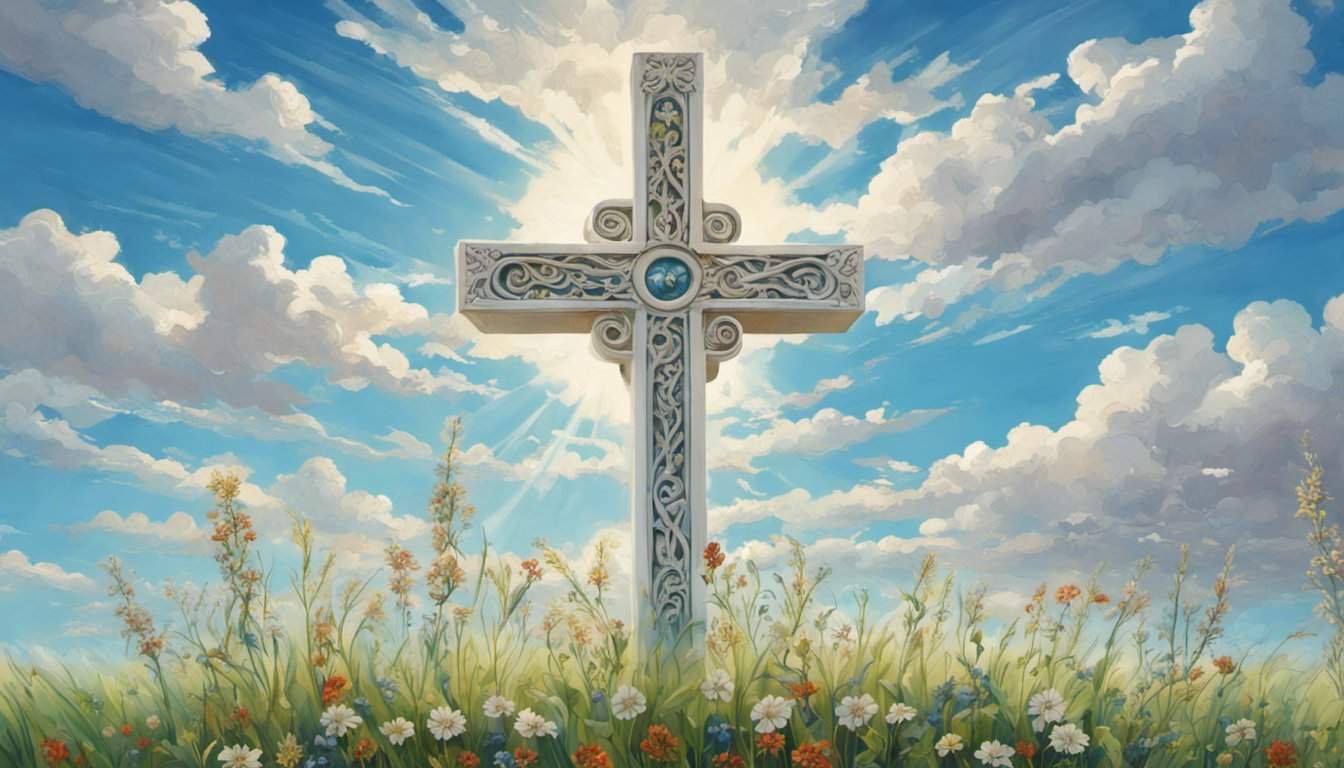 Christians believe that motherhood is a sacred role, and mothers are to be cherished and respected. The Bible provides many examples of godly mothers who loved and nurtured their children, even under challenging circumstances. Some of these biblical mothers include Sarah, Rebekah, Rachel, Leah, Hannah, Elizabeth, and Mary, the mother of Jesus.
Mother's Day is a time to celebrate the women who have brought us into this world. For Christians, it is also a time to reflect on the role of motherhood in our faith. The Bible has many stories and examples of strong mothers who raised their children with love and devotion. As we honor our mothers on this day, let us also remember the women who have gone before us, setting an example of what it means to be a Christian mother.
Best Christian Quotes That Reflect Mother's Love
About Patience
"A mother's love is patient and forgiving when all others are forsaking; it never fails or falters, even though the heart is breaking." – Helen Steiner Rice.
This quote is unique because it highlights a mother's capacity for love and forgiveness, two essential qualities that make mothers unique. No matter what situation a mother finds herself in, she can always love and forgive her children. This quote reminds us how important mothers are in our lives and how we should always cherish their presence.
Unshattered Love
"The heart of a mother is a deep abyss at the bottom of which you will always find forgiveness." – Honore de Balzac.
This quote speaks to the bottomless love and affection that mothers possess. No matter what we do, our mothers will always forgive us. Their love is so deep and powerful that no one can ever extinguish it, no matter what challenges come their way. This quote is a beautiful depiction of a mother's boundless capacity for love.
Her Devotion
"A mother is the truest friend we have when trials heavy and sudden fall upon us; when adversity takes the place of prosperity; when friends who rejoice with us in our sunshine desert us; when trouble thickens around us, still will she cling to us, and endeavor by her kind precepts and counsels to dissipate the clouds of darkness, and cause peace to return to our hearts." – Washington Irving.
This quote highlights a mother's loyalty and steadfastness, even in the darkest of times. When everyone else has abandoned us, our mothers will still be there for us. They will try their best to help us through whatever difficulties we may be facing. This quote enlightens how our mother stood in front of us through thick and thin, protecting us from every bit of tough times and hardships. Mother is truly the epitome of soundness and reliability for her kids.
Vigorous Love
"The mother love is the fuel that enables a normal human being to do the impossible." – Marion C. Garretty.
This quote speaks to the power of a mother's love. A mother's love is so strong that it can help us accomplish things we never thought possible. Mothers' love brightens their child's life with the strength and energy to pull off the tasks that seem impossible for them at once.
Endless Affection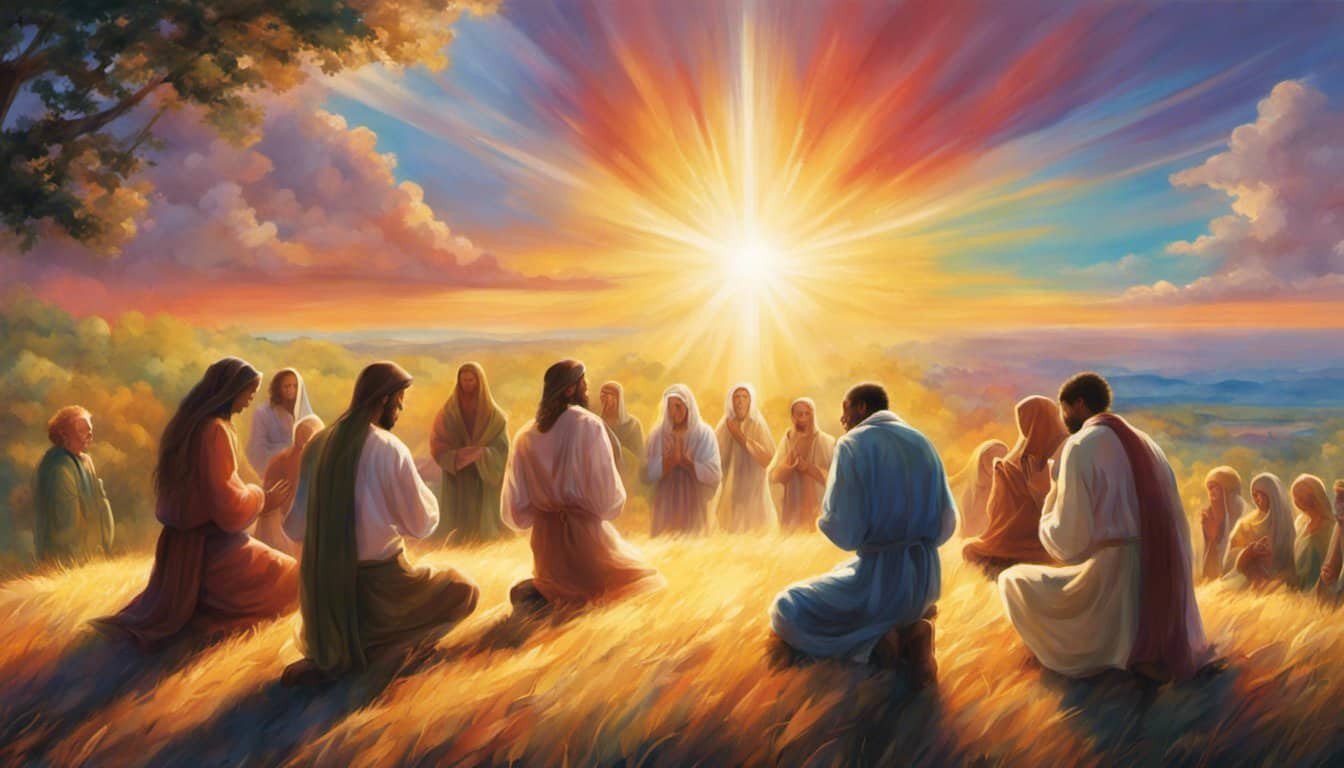 "All that I am or ever hope to be; I owe to my angel mother." – Abraham Lincoln.
This quote speaks to the profound impact that mothers have on our lives. They are the ones who have helped us become the people that we are today. Having a mother around you is more like being surrounded by a protective shield of prayers and blessings. All we have and all we will have in our life is nothing but because of the endless affection of a mother.
What Does Christianity Say About Mother Love?
A mother's love is essential for a child's development and wellbeing. According to the Bible, a mother's love is vital for God's plan for His children. In the Old Testament, we see that Abraham loved his wife Sarah and was willing to sacrifice everything for her.
In the New Testament, Mary loved her son Jesus and was willing to sacrifice her own life for him. A mother's love is essential because it expresses God's love for us. It is a tangible way that we can see His love in action.
A mother's love is also essential because it is a source of strength and comfort for a child. In times of trouble or difficulty, a mother's love is a source of hope and encouragement. When a child is feeling down or discouraged, a mother's love can lift them and help them to keep going. A mother's love is also a source of protection.
When a child is in danger or facing difficulties, a mother's love can help them feel safe and secure. A mother's love is a powerful force to help a child overcome anything.
Our Final Thoughts
As you celebrate Mother's Day, take time to reflect on the role of mothers in the Bible. Consider how your mother has modeled faith for you, and thank God for her influence in your life. Share one of these Best Christian Quotes for Mother's Day to let your mother know how much you appreciate her. Happy Mother's Day!