People worldwide are more and more focused on worldly activities and are moving further away from religion. The stress and tension of surviving in this world and building a career have distracted people from the true purpose of life. As Christians, people are told to follow the teachings of God and the Bible. Even though many still do, most people are distracted from the right path. It is becoming difficult to find a person to spend your whole life with in such conditions.
Realizing what you want is one of the most valuable advantages you can have while looking for someone to marry or date. And if you're a Christian woman who values her faith and beliefs, you already know how crucial it is to find a partner who shares your values.
But where to meet a Christian man? Should you utilize dating sites? Is going to church your only choice? The good news is that it isn't! You may not realize it, but you have several wonderful options to meet a Christian man who may have the same beliefs and Christian values as you.
Following are some exciting options to choose from to answer your question of "where to meet Christian men?"
Try Online Dating Sites
The internet and technology are some of the most powerful tools to find anything in today's world. Be it a particular pizza or a new phone, you can easily find the perfect option online. The same concept applies to meeting Christian men.
There are thousands of dating sites where you can look for single men. But as a Christian, you also have several dating sites that Christians mainly use. These sites offer a perfect opportunity for you to find the Christian man who matches your mentality and Christian values.
Several dating sites like Christian Connection, Christian Mingle, Big Church make it easy to find your perfect match.
Following are some benefits of finding a Christian man on a dating website:
Most online dating platforms are free to use
You can start your search right now by creating an account.
You can search for a Christian man from the comfort of your home without going anywhere
These sites use AI algorithms to match you with people with similar beliefs and interests
Church
The church is the perfect place to find your ideal Christian partner. Many people who have moved away from religion rarely go to church. So, as a Christian woman, you will mostly find men who go to church regularly or once a week, which shows that they are still somehow connected to God and Christian teachings.
With recent advancements, many churches have started services like single ministry, where you can easily meet single Christian men. Meet them, talk to them, learn about their beliefs and values and then make your decision.
Following are some benefits of finding a Christian man in the church:
An ideal place to find single Christian men.
Greater probability of finding someone who shares similar values and beliefs as you.
You can sign up for a single ministry to find and meet other Christian singles.
College
Another ideal place to find young and ambitious Christian men is college. There's a high chance that you will find your partner in the college you're currently enrolled in. According to statistical research, there's a 28 percent probability of finding your partner in the college or university where you are currently studying.
They're people who may share similar life opinions and interests as you do. Maybe you both share the same enthusiasm for math, science, or other subjects. This allows you to understand each other.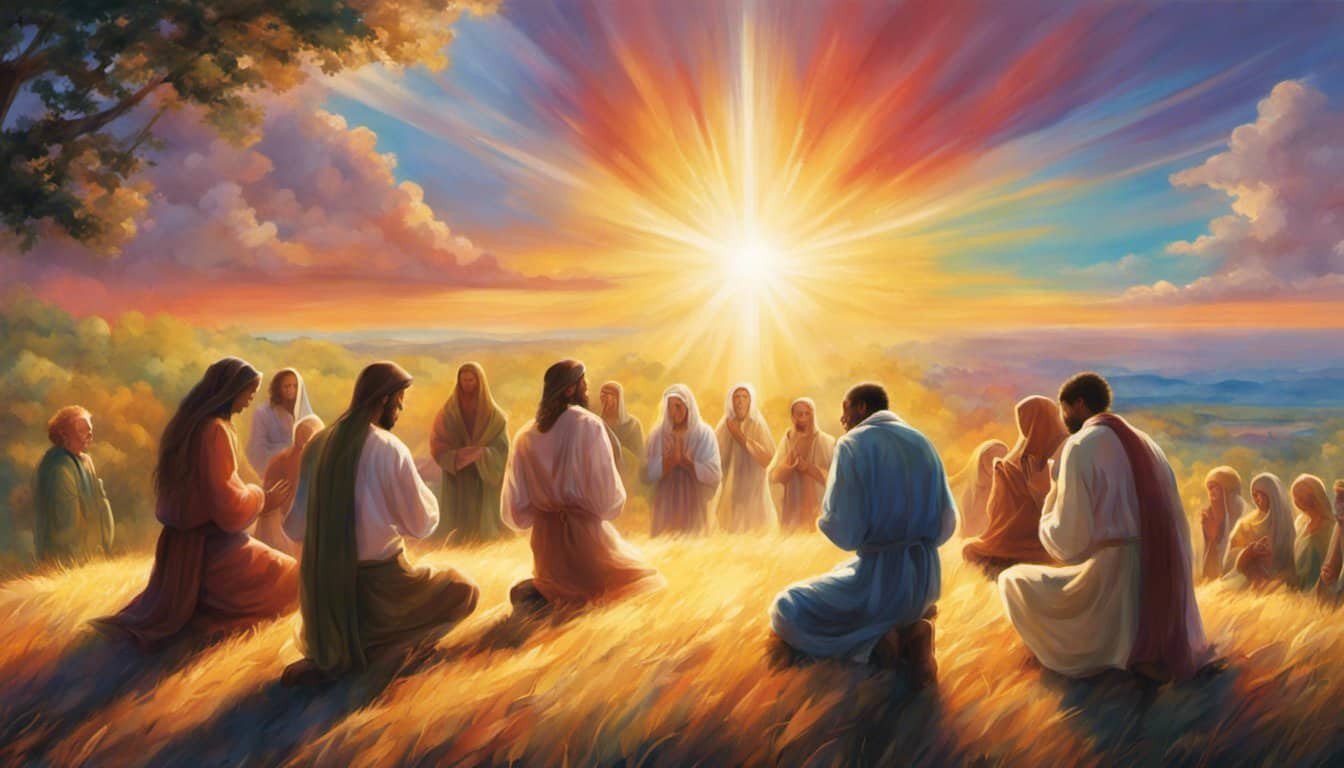 Following are some benefits of finding a Christian man in your university or college:
You both may share similar interests
You may have the same or related field of study
There's a better chance statistically to find your love interest.
Social Media
Social media is another excellent platform that the world has due to the digital revolution. You can interact with thousands of people daily with the power of social media. You can easily find Christian men based on your interests. There are custom groups like groups for Christians, people who love sports, etc. You can join these groups and carry on your search for your perfect match.
There are groups for singles where you can particularly chat with men to learn more about them and evaluate your options. Social media platforms like Facebook, Instagram, and Twitter are no less than any online dating site and can provide you a wonderful experience in your search to find a Christian man with whom you can spend your life with.
Join these groups, interact with people, and you may never know you find your soulmate on the comment section of a food video.
Religious/Community Events
What better opportunity to find your perfect Christian match during Christmas celebrations? Community or religious events are an ideal time to look for Christian men. It is generally when you interact and engage with more and more Christian people who share the same enthusiasm for religious events.
People are in a better mood during these events, and a better and healthy mood may mean the start of something special for you. You can try volunteering during these events or doing community work to up your chances. Some religious or community events to meet Christian men are concerts, religious meetings, Christian events, Church events, etc.
Our Final Thoughts
We hope that we have answered the question of many Christian girls, which is "Where to meet Christian men?" Finding an ideal soulmate in today's world is usually easy, but it can also be challenging. Still, one should not lose hope as many Christians closely follow Christianity and its teachings. They can be found anywhere, in your local church, an online dating site, or even in a café or a bar.