Mental health is an important topic, and many individuals struggle with issues related to it. While self-care and professional help are crucial, it's also important to explore the role that faith can play. In this article, we'll delve into various aspects of what the Bible has to say about mental health. Whether you've always been a devout Christian or are just looking for guidance, keep reading to learn more.
Mental Health in the Bible: An Overview
If you're curious about what the Bible has to say about mental health, you're not alone. Mental health is a topic that affects people from all walks of life, and many people turn to their faith for guidance and comfort.
In the Bible, there are many stories of people who struggled with their mental health. For example, King David often wrote about his struggles with anxiety and depression in the Psalms. Elijah experienced burnout and depression after his confrontation with the prophets of Baal. Job experienced overwhelming grief and despair after losing everything he had.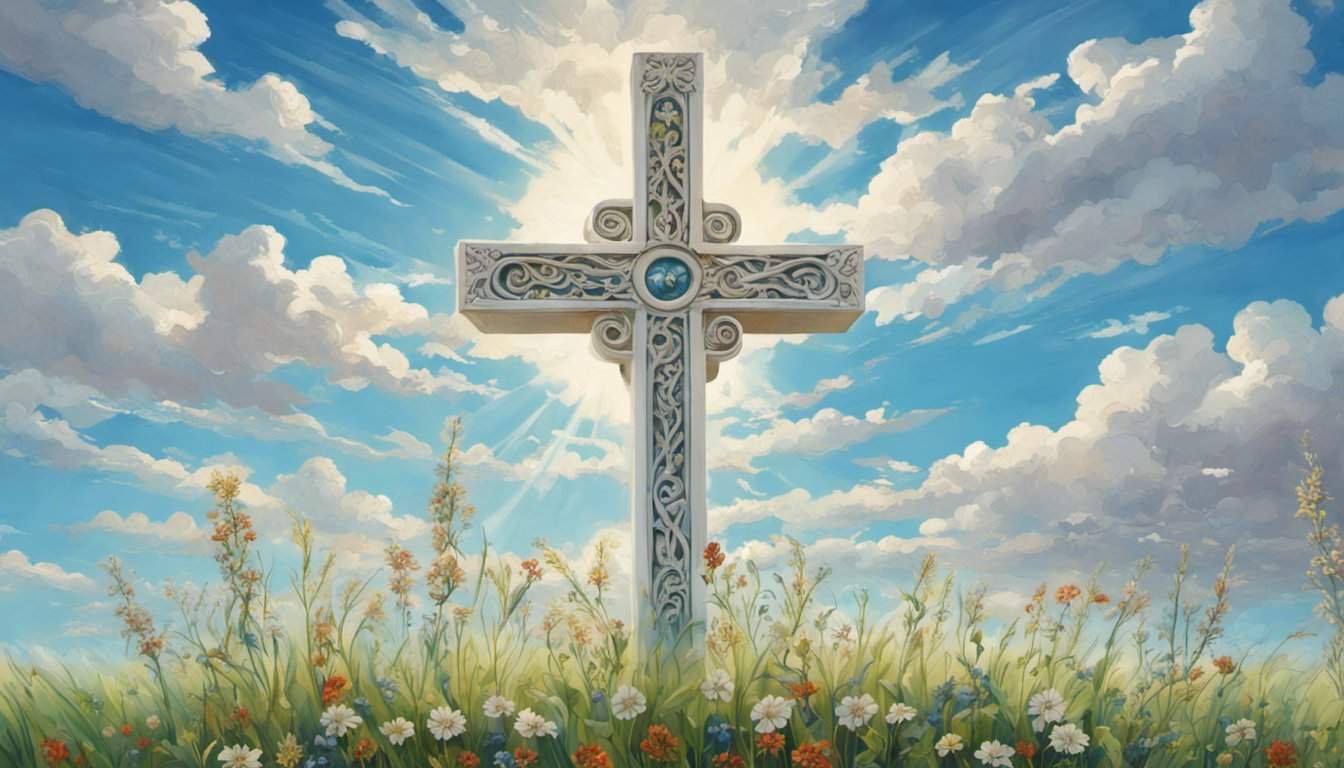 Despite the prevalence of mental health struggles in the Bible, the topic is not often directly addressed. Mental health as we understand it today was not a concept that existed in the same way thousands of years ago.
However, there are many biblical principles that can be applied to mental health. One important principle is the idea of seeking help and support from others. The Bible teaches us that we were not meant to go through life alone, and that we should lean on others for support during difficult times.
Another important principle is the need for rest and self-care. In the Old Testament, God instituted the Sabbath day as a time of rest and refreshment. Jesus also often retreated to quiet places to spend time in prayer and solitude.
It's important to remember that mental health is a complex issue that cannot be reduced to simple answers or solutions. While the Bible provides important principles and guidance for supporting mental wellness, it's also important to seek professional help when needed. Christianity emphasizes the importance of caring for our whole selves – body, mind, and spirit – and seeking treatment for mental health concerns is an important part of that.
Here are a few more ways that the Bible can inform our approach to mental health:
Turn to prayer and scripture for comfort and hope during difficult times
Cultivate a sense of gratitude and practice mindfulness in your daily life
Seek out supportive community and make connections with others who are going through similar struggles.
While mental health is a complex topic, there is hope and healing to be found in both faith and professional treatment. By applying biblical principles to our lives and seeking support when needed, we can cultivate greater mental wellness, resilience, and peace.
Christian Perspectives on Mental Health
When it comes to the topic of mental health, some Christians may feel conflicted about seeking help due to their faith. However, it's important to understand that Christianity and mental health can coexist and that seeking help is not a sign of weakness but instead a step towards healing and wellness.
Firstly, it's important to understand that mental health has been a topic in the Bible for centuries. Biblical figures such as David, Job, and Elijah experienced mental and emotional struggles, just like many of us do today. This highlights the fact that mental health is a real issue that can affect anyone, regardless of their faith.
Secondly, it's important to recognize that Christianity promotes love, care, and compassion towards others. This includes individuals who may be struggling with their mental health. As Christians, we are called to support and uplift those in need, including those who may be dealing with anxiety, depression, or other mental illnesses.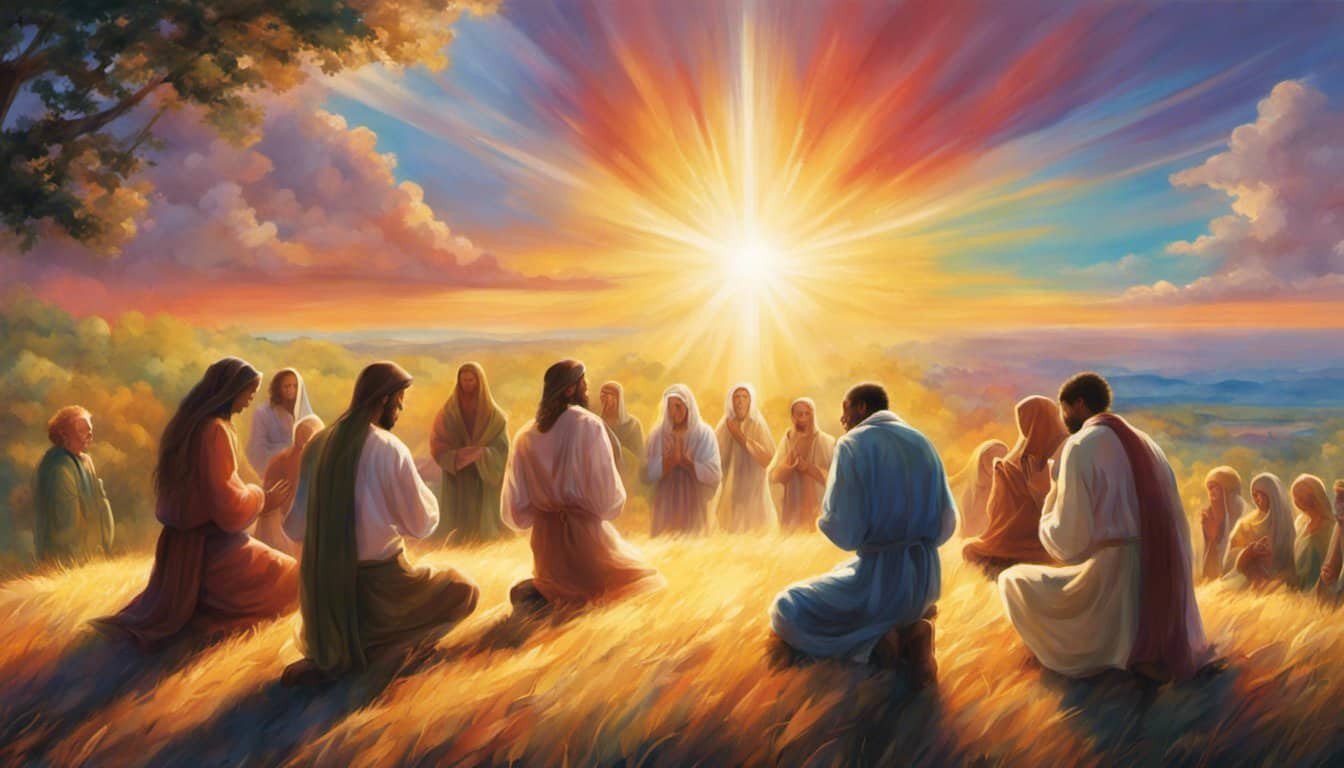 The Bible reminds us to take care of our well-being in both body and mind, proclaiming that our bodies are the temple of God. We can work to maintain our emotional health by engaging in self-care activities such as exercise, mindfulness, and meditation. We can also find comfort and hope through prayer and scripture.
Moreover, it's essential to understand that seeking professional help does not contradict or go against Christian beliefs. In fact, seeking help is a crucial aspect of managing mental health struggles and can be seen as an act of self-care. Christians can lean on licensed counselors, psychologists, and psychiatrists to provide specialized care and support.
In summary, Christians can view mental health as a real and serious matter that requires attention and care. Promoting mental wellness includes caring for ourselves and others, seeking help, and relying on faith to provide strength and hope throughout the journey towards healing.
Biblical Verses on Dealing with Mental Health Struggles
Dealing with mental health struggles can be a difficult journey, but the Bible offers many verses that provide comfort and guidance. Here are some of the most inspiring and uplifting biblical verses to turn to when you're feeling anxious, depressed, or stressed:
"Do not be anxious about anything, but in every situation, by prayer and petition, with thanksgiving, present your requests to God." (Philippians 4:6)

"Peace I leave with you; my peace I give you. I do not give to you as the world gives. Do not let your hearts be troubled and do not be afraid." (John 14:27)

For I am convinced that neither death nor life, neither angels nor demons, neither the present nor the future, nor any powers, neither height nor depth, nor anything else in all creation, will be able to separate us from the love of God that is in Christ Jesus our Lord." (Romans 8:38-39)

"Cast all your anxiety on him because he cares for you." (1 Peter 5:7)

"Come to me, all you who are weary and burdened, and I will give you rest." (Matthew 11:28)

"The Lord is close to the brokenhearted and saves those who are crushed in spirit." (Psalm 34:18)

"When anxiety was great within me, your consolation brought me joy." (Psalm 94:19)

"He heals the brokenhearted and binds up their wounds." (Psalm 147:3)

"Why, my soul, are you downcast? Why so disturbed within me? Put your hope in God, for I will yet praise him, my Savior and my God." (Psalm 42:5)

"I can do all this through him who gives me strength." (Philippians 4:13)
These verses can bring a sense of hope and peace during difficult times. It's important to remember that biblical verses are not a replacement for professional treatment, but can be used in conjunction with therapy and medication.
In addition to these verses, many Christian support groups and counseling services are available to help those struggling with mental health concerns. Seeking help is not a sign of weakness, but rather a strong and courageous step towards healing and wellness.
Remember, when it comes to mental health struggles, you are not alone. There is hope, there is help, and there is a community of support waiting to embrace you with open arms.
Breaking the Stigma: Addressing Mental Health in Christian Communities
As a Christian, it can be challenging to navigate mental health issues in the context of faith. Unfortunately, the stigma surrounding mental illness can make it difficult for Christians to seek help or even acknowledge that they are struggling. However, it is essential to address and break down this stigma so that Christian communities can provide support and care for those dealing with mental health issues.
One of the most significant challenges in breaking the stigma around mental health in Christian communities is the misunderstanding of what mental illness is and how it affects individuals. It is crucial to recognize that mental illness is a medical condition that requires treatment just as any physical illness does. Christians should not view mental illness as a sign of weakness or a lack of faith, nor should they resort to suggesting that prayer alone is sufficient for healing.
To break the stigma surrounding mental health in Christian communities, we must prioritize education and understanding. We need to educate ourselves and others on the realities of mental illness, the different treatment options available, and the impact it can have on an individual's life. Churches and faith-based organizations can provide opportunities for congregants to learn more about mental health, such as hosting mental health workshops or inviting guest speakers to share their experiences.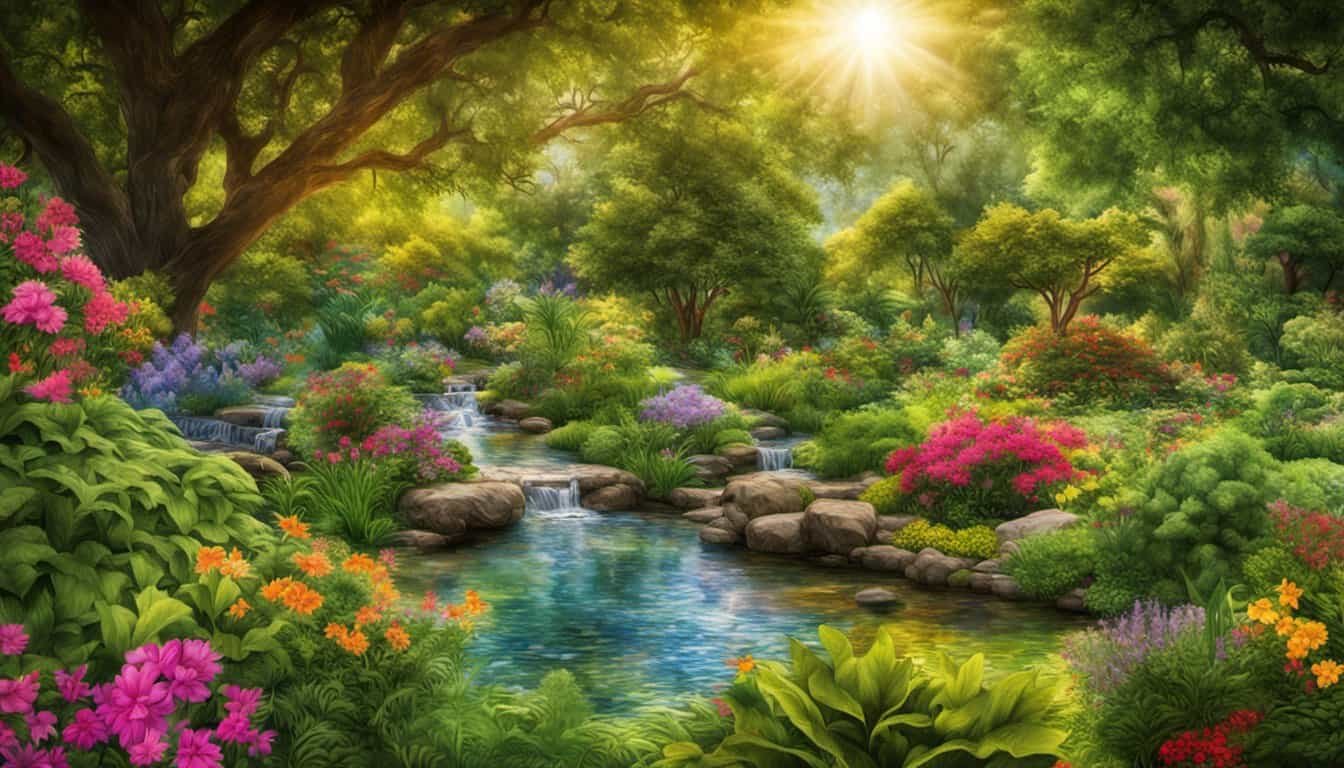 Additionally, we need to create a safe and supportive environment for those struggling with mental health issues. Christian communities can start by openly acknowledging mental health struggles and seeking to understand and support those who are experiencing them. We can foster a culture of grace and empathy by remembering that all of us are vulnerable and in need of support at various times in our lives.
Finally, it is crucial to recognize the role that faith and spirituality can play in promoting mental wellness. Prayer, meditation, and reading scripture can be an essential part of self-care and mental health treatment. However, it is essential to understand that seeking professional help is not antithetical to faith. Many Christians have found that seeking therapy or counseling can be a crucial part of their mental wellness journey and can bring them closer to God.
In conclusion, breaking the stigma surrounding mental health in Christian communities requires education, compassion, and a willingness to support those struggling with mental illness. As Christians, we need to prioritize mental health as we would any other medical condition and provide a safe and supportive environment for those who need it. With the right understanding and approach, we can help those dealing with mental health issues find healing, both physically and spiritually.
The Role of Prayer and Spirituality in Promoting Mental Wellness
When dealing with mental health struggles, it's common for people to turn to prayer and spirituality for comfort and solace. This is particularly true for those who follow the Christian faith, as the Bible offers many verses and guidance on seeking emotional and mental healing. Here are a few ways prayer and spirituality can play a role in promoting mental wellness:
Finding peace and hope through prayer: As it's written in Philippians 4:6-7 "Do not be anxious about anything, but in everything by prayer and supplication with thanksgiving let your requests be made known to God. And the peace of God, which surpasses all understanding, will guard your hearts and your minds in Christ Jesus." Prayer is a way of expressing our worries and anxieties to God and finding peace in knowing we are not alone. When we pray, we are reminded of God's love and care for us, which can give us hope and comfort in difficult times.

Applying biblical principles to everyday life: The Bible offers practical guidance on how to live our lives in a way that promotes emotional and mental wellness. For example, Proverbs 17:22 states "A joyful heart is good medicine, but a crushed spirit dries up the bones." This verse emphasizes the importance of cultivating joy in our lives, which can positively impact our mental health. Other biblical principles, such as forgiveness and gratitude, can also promote emotional healing.

Seeking out spiritual community: Being a part of a spiritual community can offer a sense of belonging and support. In a Christian context, this might mean attending church, participating in a Bible study or small group, or simply connecting with other believers. Having people who share your faith and can offer encouragement and understanding can be a valuable part of promoting mental wellness.

Combining faith and therapy: Seeking professional help for mental health struggles is not at odds with having faith – in fact, therapy can be seen as a way of aligning our mental and emotional health with our spiritual health. By seeking counseling or therapy, we can work on strategies to manage anxiety, stress, or depression, while also building a stronger connection with God.

Practicing mindfulness and self-care: In addition to prayer and spirituality, there are many practical strategies for promoting mental wellness. These might include exercise, healthy eating habits, or mindfulness practices such as meditation or breathing exercises. When we take care of our bodies and minds, we can be better equipped to handle the challenges life throws our way.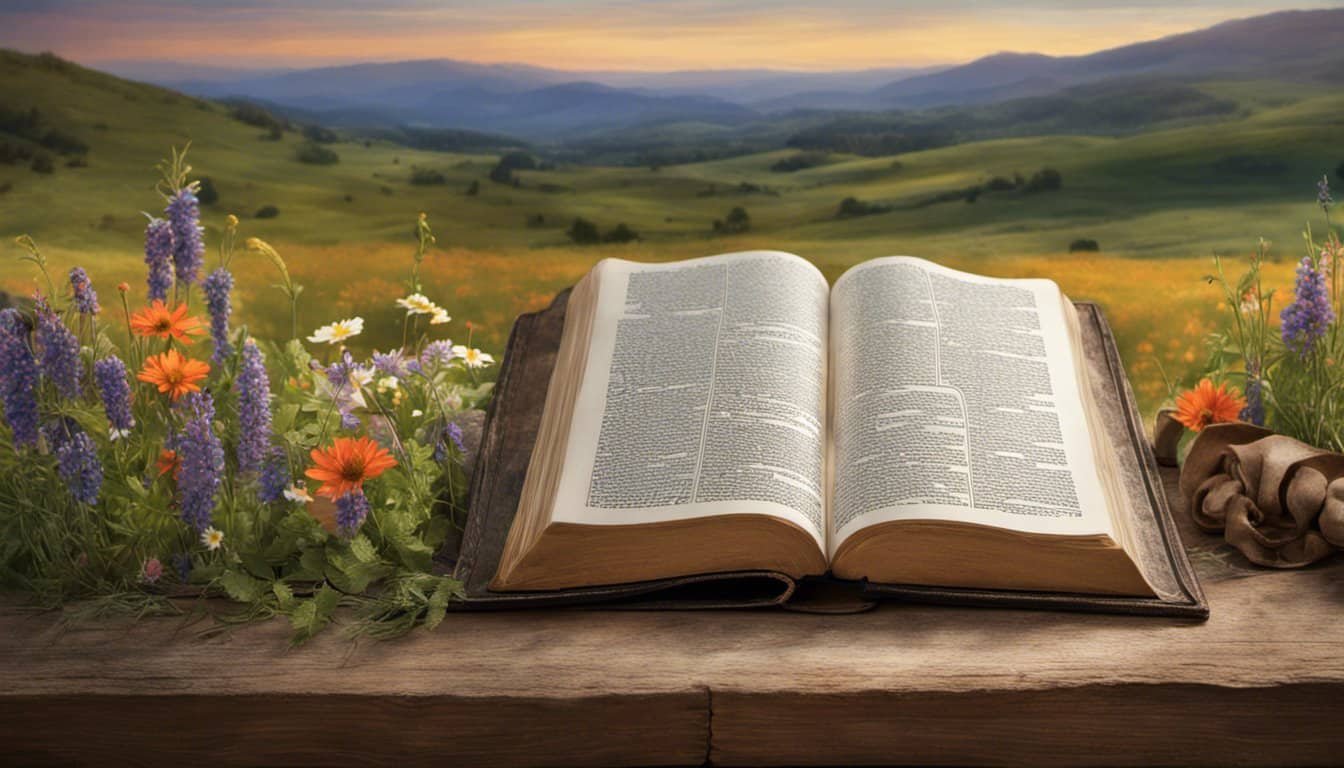 It's important to acknowledge that prayer and spirituality are not a substitute for professional treatment when it comes to mental health struggles. However, for many people, faith can play a helpful role in promoting emotional and mental wellness. By combining biblical principles with practical strategies for self-care, we can work towards a greater sense of peace and healing in our lives.
Seeking Professional Help: Finding Balance Between Faith and Treatment
It's important to understand that seeking professional help for mental health struggles is not a sign of weak faith. In fact, seeking help shows a strength in recognizing the need for support and taking action towards healing.
As Christians, we believe that God has given us resources and tools to help us navigate difficult times. Seeking therapy or counseling can be a way to utilize these resources and work towards better emotional and mental health.
It's essential to find a therapist or counselor who is respectful of your faith and values. Look for a Christian counselor or psychologist who integrates faith into their practice. This doesn't mean that all sessions will focus solely on prayer or scripture, but rather that faith can be incorporated into the healing process if desired.
Remember that treatment for mental health struggles can take many forms, from therapy and counseling to medication. It's important to find a plan that works best for you and addresses your specific needs.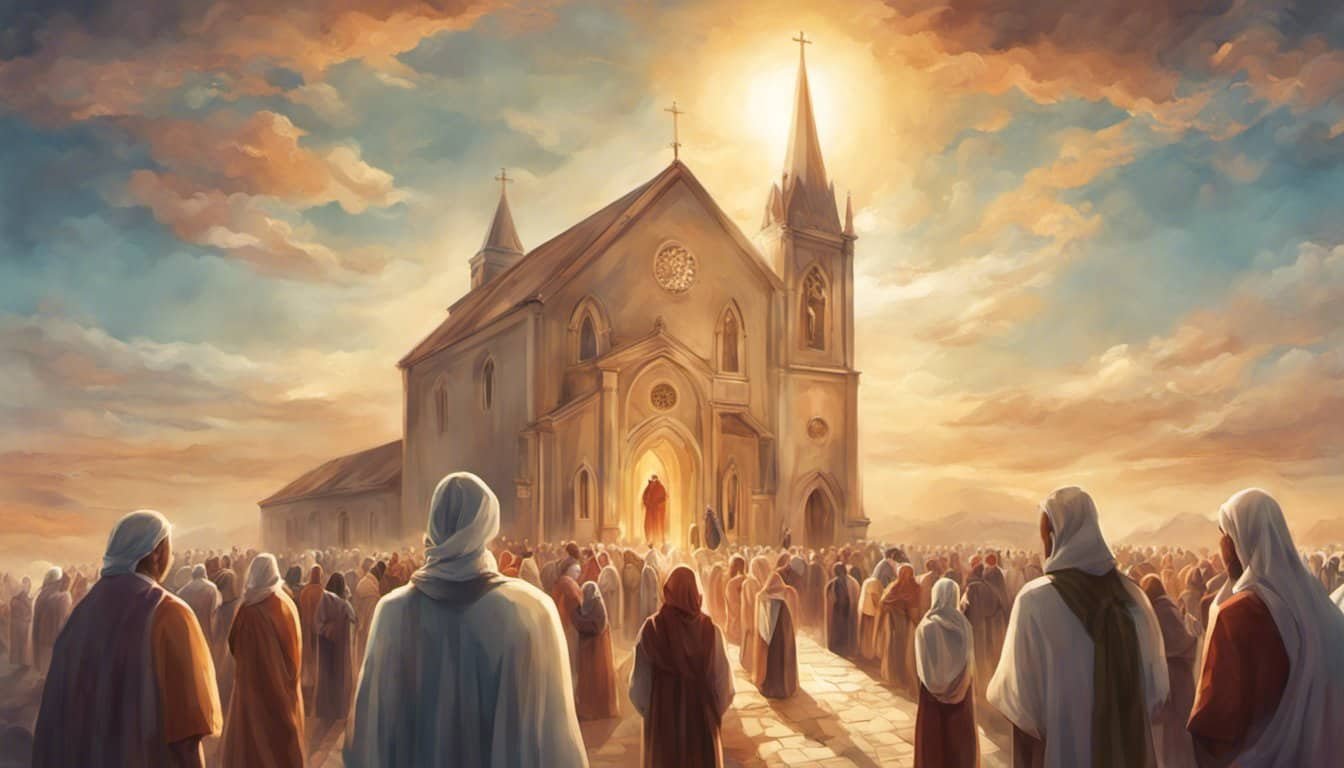 It's also important to remember that seeking professional help doesn't mean giving up on faith or prayer. In fact, therapy and faith can complement each other in the healing process. Prayer can bring comfort and peace, while therapy can provide strategies and tools for managing symptoms.
In addition to seeking professional help, it's important to prioritize self-care and wellness practices. This can include mindfulness, exercise, and other relaxation techniques. Remember that God cares about your overall well-being and wants you to take care of yourself.
Finally, don't be afraid to reach out to your Christian community for support. Mental health struggles can feel isolating, but you don't have to face them alone. Consider joining a support group or talking to a trusted friend or pastor.
Remember, seeking professional help is a courageous step towards healing and shouldn't be taken lightly. As Christians, we can find hope and comfort in the knowledge that God is with us every step of the way.