Living as a Christian means living an abundant life filled with faith, hope, and love for God. Nevertheless, Christianity doesn't come at a shallow price. Jesus tells us to lay down our lives if we wish to follow him. Living a Christian life may seem difficult when you can't fathom the immediate benefits. However, believing in Christ means having only advantages in life!
6 Benefits of Christian Belief
Continue reading our article to find out how Christianity can benefit your life!
1. Receiving a Personal Connection with Jesus Christ
"For even though I am absent in body, nevertheless I am with you in spirit, rejoicing to see your good discipline and the stability of your faith in Christ."- Colossians 2:5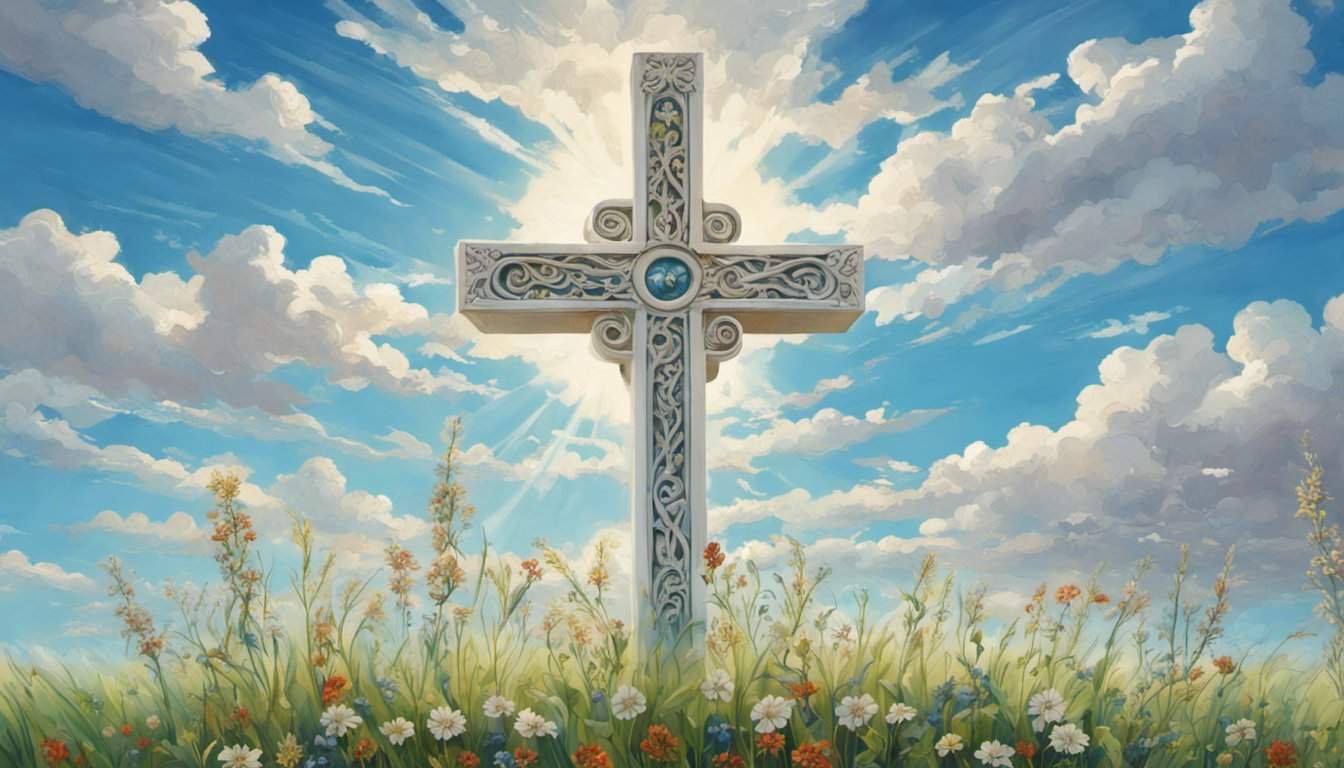 Christianity offers various benefits, amongst which is having Jesus Christ as a friend for life! He is your longtime friend, role model, teacher, companion, and mentor in every life situation. He is someone you can talk to about anything, anytime. Jesus is with us through thick and thin and will help all believers!
If you have sinned and don't know what to do, look up to Jesus, and he will provide you strength. Know that Jesus was tempted like us but overcame all sin! He won't ever leave us, regardless of how big and scary the world is. Therefore, the next time a situation piles up, you get sick, or feel all alone, know that Jesus is looking out for you!
2. Connecting with the Holy Spirit.
"However, when He, the Spirit of truth, has come, He will guide you into all truth; for He will not speak on His authority, but whatever He hears He will speak; and He will tell you things to come."  – John 16:13.
Christianity allows believers to connect with the Holy Spirit. God sent the Holy Spirit from heaven to guide and strengthen us all. He shows us our sins and enables us to overcome them. He's like a powerful engine that drives us forward and strengthens us when we feel helpless. Christians live according to God's will with Jesus in their mind and the Holy Spirit in their hearts, becoming utterly joyful in life.
"Likewise, the Spirit also helps in our weaknesses. For we do not know what we should pray for as we ought, but the Spirit Himself makes intercession for us with groaning, which cannot be uttered."  – Romans 8:26.
3. Overcoming Miseries
"As a Christian living with God, in the end, there will be no more suffering or evil. Our hope in this promise causes us to lift our eyes above this vale of tears, toward Jesus who will one day wipe away every tear from our eyes." – Revelation 21:3-4, 27
All the misery in this world is due to sin. However, Christians can overcome their sins and free themselves from feeling miserable again! They can overcome feelings like jealousy, lust, anger, and impatience. Fulfilling temptations is like grasping at the wind. It will leave you miserable and empty, constantly reaching out for more! Therefore, one huge benefit of Christian belief is overcoming your sins and finding joy!
4. Taking On the Virtues of Christ
"But the fruit of the Spirit is love, joy, peace, longsuffering, kindness, goodness, faithfulness."- Galatians 5:22.
Jesus blesses believers and holds them back from selfishness, lust, and greed. Since Jesus was victorious over all sins, he helped believers achieve the same. The lesser we sin, the more we take on the virtues of Christ. Therefore, having a Christian belief means having victory over sin and enjoying the fruit of the Spirit. The more we become like Jesus, the more we can help others around us, bringing others real joy and happiness.
5.   Happiness in the Earthly Life
"For I know the thoughts that I think toward you, says the Lord, thoughts of peace and not of evil, to give you a future and a hope." – Jeremiah 29:11.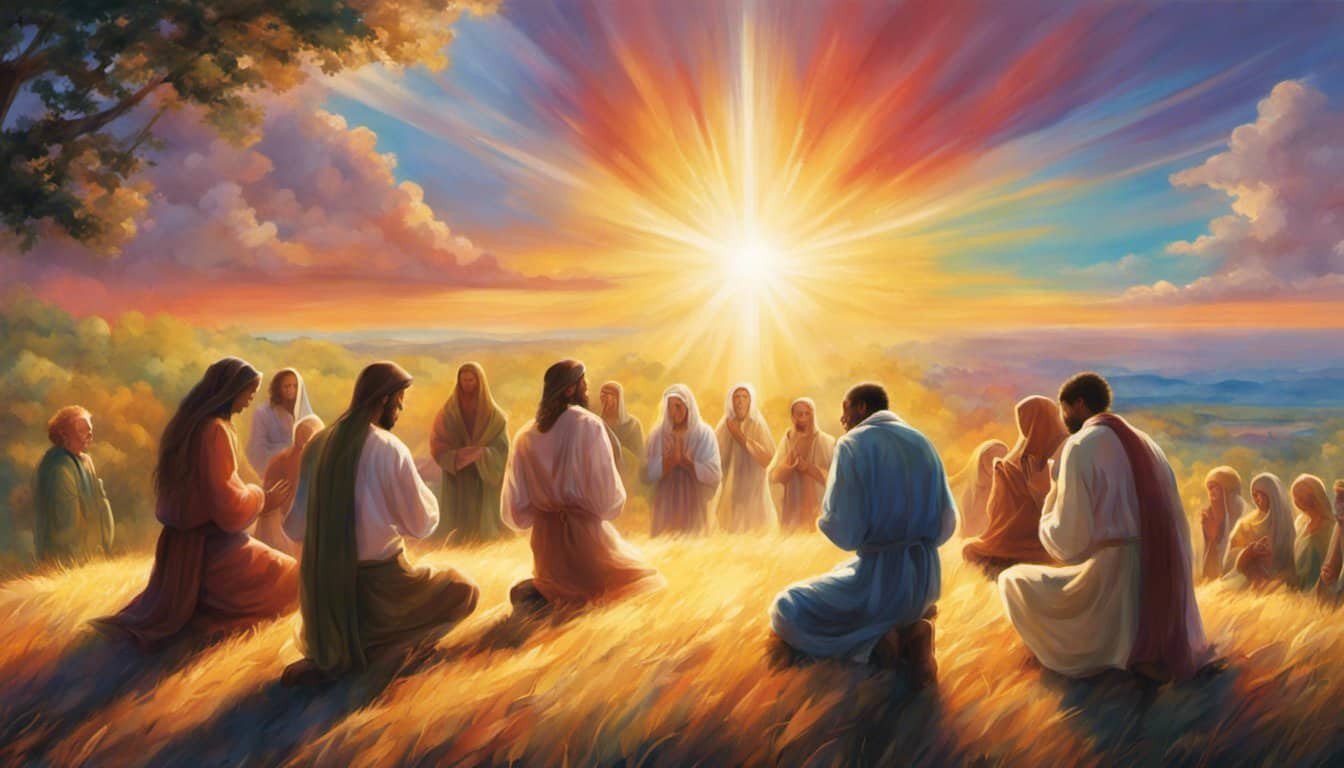 Everyone wants to know the secret to a happy life. Fortunately, this universal goal is promised to all Christians. God's intention isn't to leave us miserable on earth and then make us happy in heaven. He wants us to be happy right now! Believers know that by aligning their will with God's, they'll bring happiness in their earthly life.
"I am filled with comfort. I am exceedingly joyful in all our tribulation." – 2 Corinthians 7:4.
This is how Christianity benefits all believers, helping them exceed their tribulations and seek peace and gratitude even when things go against them.
6. A Life without Worry.
"And we know that all things work together for good to those who love God, to those who are the called according to His purpose." – Romans 8:28.
Life on this planet is uncertain. Economic crisis, financial insecurity, health insurance concerns, natural disasters, etc., will keep mankind anxious. However, true believers can find peace even during calamities. They acknowledge that everything happens by the will of God and for their betterment. Hence, believers know God will take care of them regardless of what happens.
Sometimes, you might not understand the result of a situation, but if you have complete faith in God, you'll know everything has been arranged for the best! God will make you experience trials; He'll take things away from you, but only to replace them with something better!
"Death is the greatest "unknown" in life. Fear of death can be the cause of much worry and anxiety. But Christians can go through life with the hope and certainty that they will always be with the Lord." – 1 Thessalonians 4:13-18.
Our Final Thoughts
We hope the benefits of Christian belief will help you be grateful for your religion! As a Christian, you have the power of overcoming your sins and living a victorious and happy life! Christian belief will walk you through this life and enable you to find eternal happiness in the hereafter!