Do you know what it means to be a Christian? Have you ever felt the love of God tugging at your heart? Believing in God is one aspect of becoming a Christian, but there's much more to it! Becoming a Christian is a process that involves understanding God's work overtime. It means confessing your sins, discovering what the Bible teaches, and following Jesus Christ.
5 Ways to Become a Good Christian:
1. Believing That You're Accepted and Loved by God
Christian faith means recognizing that you're accepted and loved by God, the creator and sustainer of this world.
Ephesians 2:8 says: "For it is by grace you have been saved, through faith–and this not from yourselves; it is the gift of God."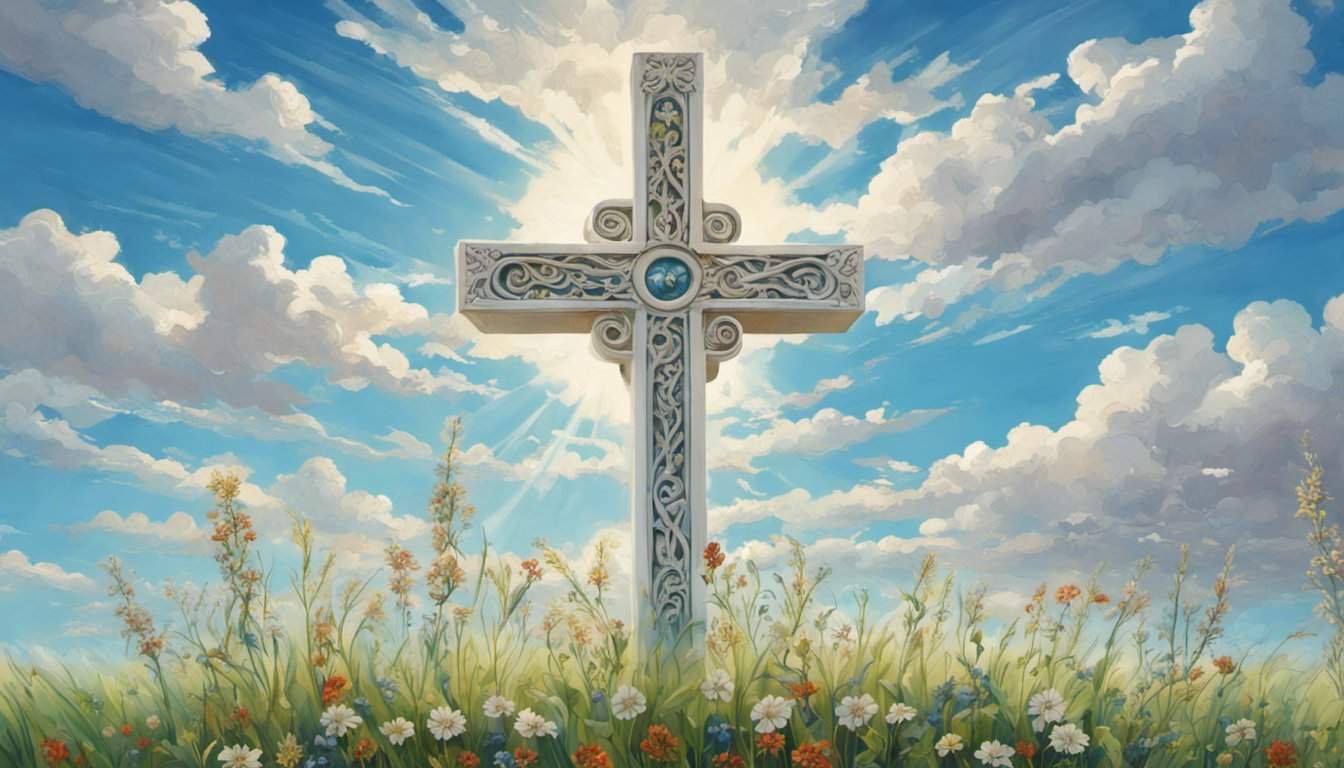 Jesus told us all to regard God as 'Father.' While some individuals might not have experienced a parent's love, most would know what the term 'Father' means. It refers to someone who gives freedom, enables growth, watches, guides, protects, cares, and loves. You can become a good Christian by acknowledging how God cares for us like a mother. Nothing we do can reduce His love for us!
How to Be a Perfect Christian: Your Comprehensive Guide to Flawless Spiritual Living by The Babylon Bee is a great way to enhance your spirituality. Those who love sarcasm and humor will find this book worth reading!
2. Admitting Your Sins
The Bible says that all humans have sinned, lack the desire to serve God, and have no potential to save themselves. Stubbornness, wrong choices, and failures leave us humans powerless and guilty. Such habits are hard to break and soon become addictions. Human sins affect our entire society and create a world of violence, oppression, greed, injustice, and pollution.
Romans 3:10-12 states, "… There is no one righteous, not even one; there is no one who understands, no one who seeks God. All have turned away, they have together become worthless; there is no one who does good, not even one."
Despite our sins, God loves us and desires our fellowship. With Jesus' life, death, and resurrection, Christians hope for a new life that continues beyond death. Therefore, admit your sins to renew your Christian faith.
Read How to Be a Christian: Reflections and Essays by C. S. Lewis to acknowledge the perceptions of your faith. The author gives a deep insight into the Christian life that will help improve your spirituality.
3. Turning Away from Sins
Admitting your sins isn't enough unless you regret and turn away from them. The Bible teaches in Acts 3:19, "Repent, then, and turn to God, so that your sins may be wiped out, that times of refreshing may come from the Lord."
Repentance in Greek means 'changing your thinking,' or 'turning around.' Turning away from our sins is crucial to becoming a Christian.  Repentance changes your actions, mindset, and your life's direction. True repentance is about pleasing God and living an outward lifestyle.
Read The Walk of Repentance (The Walk Series) by Steve Gallagher to learn more.  It's a 24-week Bible study that has affected many people's lives. It's straightforward, simple, and teaches the basics of the Christian faith.
4. Committing Your Life to Christ
The New Testament describes 'Faith' as a genuine response to God's grace. You must accept God's work and receive the gift of salvation to become a good Christian. You must commit your life to Jesus and enter a spiritual relationship with him through worship, Bible reading, and prayers.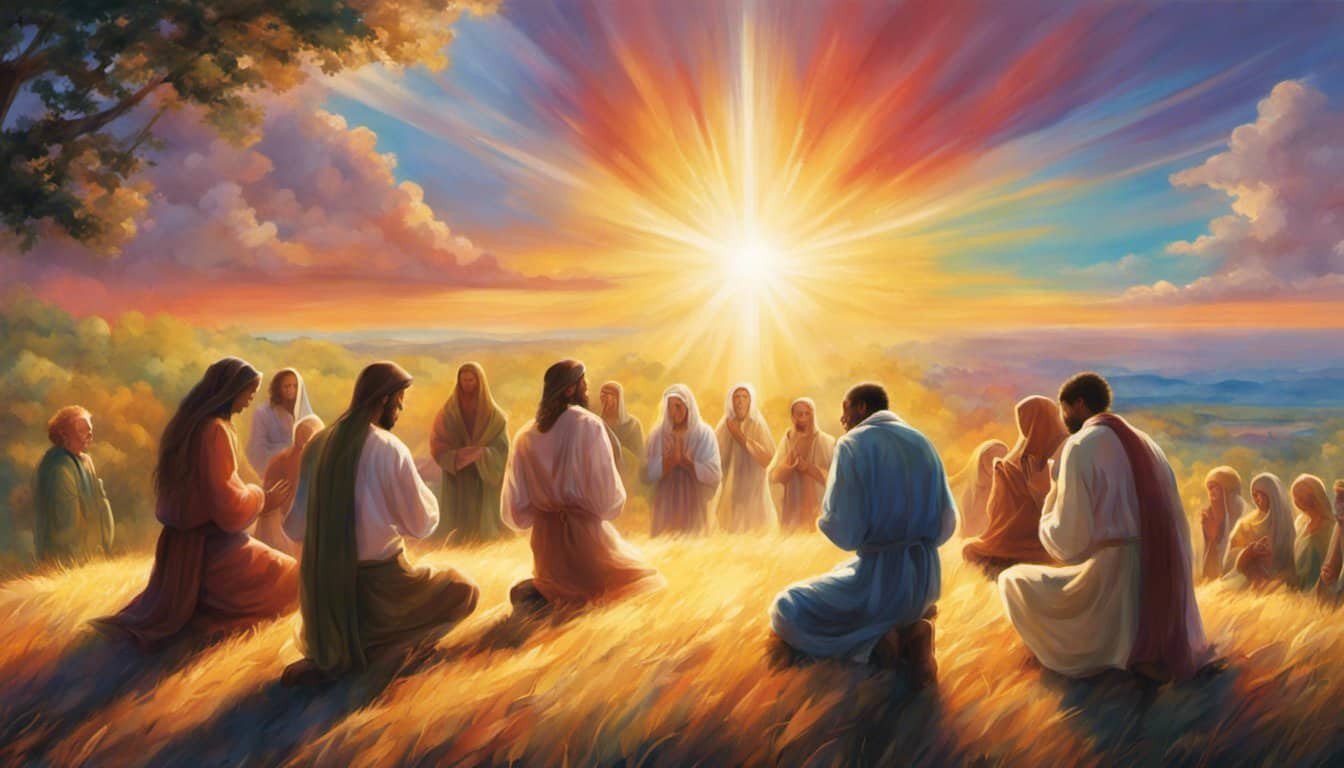 John 16:13-14 teaches, "When the Spirit of truth comes, he will guide you into all the truth…he will take what is mine and declare it to you."
Once we commit to Christ, we learn to love God through the Holy Spirit. The Holy Spirit then works within us and molds us into righteous Christians. How we come to Christ isn't important, but come we must!
To help you understand how to commit your lives to Christ, we recommend you read Total Commitment to Christ: What Is It? by A. W. Tozer. This book explains the Christian commitment and what it means to be crucified with Christ.
5. Live With Gratitude to God
Being a Christian means living a life full of gratitude to God. Obedience to God's law is an opportunity to thank for His blessings as expressed in the Ten Commandments. This obedience isn't about seeking God's approval but showing Him love and appreciation.
Psalm 107:21-22 says, "Let them give thanks to the Lord for his unfailing love and his wonderful deeds for mankind. Let them sacrifice thank offerings and tell of his works with songs of joy."
Gratitude has two essential consequences:
It frees us from constantly worrying about our performance as Christians. Instead of focusing on becoming good enough, gratitude helps us express joy.
Life is considered an opportunity to serve the Lord.
Christians can show gratitude to God by doing the following things:
Worshipping Him
Treating their families kindly.
Performing well at their jobs.
Using their leisure time.
Reading the Bible.
Participating in community growth.
Interacting with neighbors.
Spending money righteously.
Bearing witness to their faith.
Becoming a Christian also involves thanking God through your efforts and sharing His compassion and love with the world. These efforts may include inviting people to church, working for justice, donating blood, providing hospitality, tutoring a child, welcoming a newcomer, or volunteering for community services.
To learn how to develop a habit of gratitude, we believe Gratitude: The Key to Unlock the Door of God's Provision for His Children by Rev Wisdom Dafeamekpor is the right pick for you! This book offers a concrete plan for being grateful to the Lord, allowing us to open the door to God's blessings!
Our Final Thoughts
Becoming a Christian is easy and doesn't require any rituals. You can ensure personal development as a Christian by implementing the practices mentioned above. Do read the amazing books we've suggested to serve humankind and Christianity!