In today's fast-paced world, it's important for your faith to have access to content that can both inform and strengthen your beliefs as a Christian. Podcasts have gained popularity over the past few years as a convenient way to consume content on various topics, and Christian podcasts are no exception. Listening to these podcasts allows you to deepen your understanding of scripture, expand your knowledge on theology, and connect with fellow Christians who can provide relatable insights and encouragement.
One of the biggest benefits of Christian podcasts is the variety of topics and perspectives they offer, catering to listeners from all walks of life. Whether you're seeking to improve your relationship with God, looking for guidance when facing challenges, or striving to develop a more meaningful prayer life, there's a podcast out there just for you.
To help you find the right fit, we've compiled a list of some of the best Christian podcasts available in 2023. No matter your interests or level of faith, these podcasts will not only provide you with valuable lessons but also inspire and nurture your spiritual growth. So get ready to add some inspiring content to your playlist and embark on an uplifting and enlightening journey!
The 27 Best Christian Podcasts
Popular Christian Podcasts
That Sounds Fun with Annie F. Downs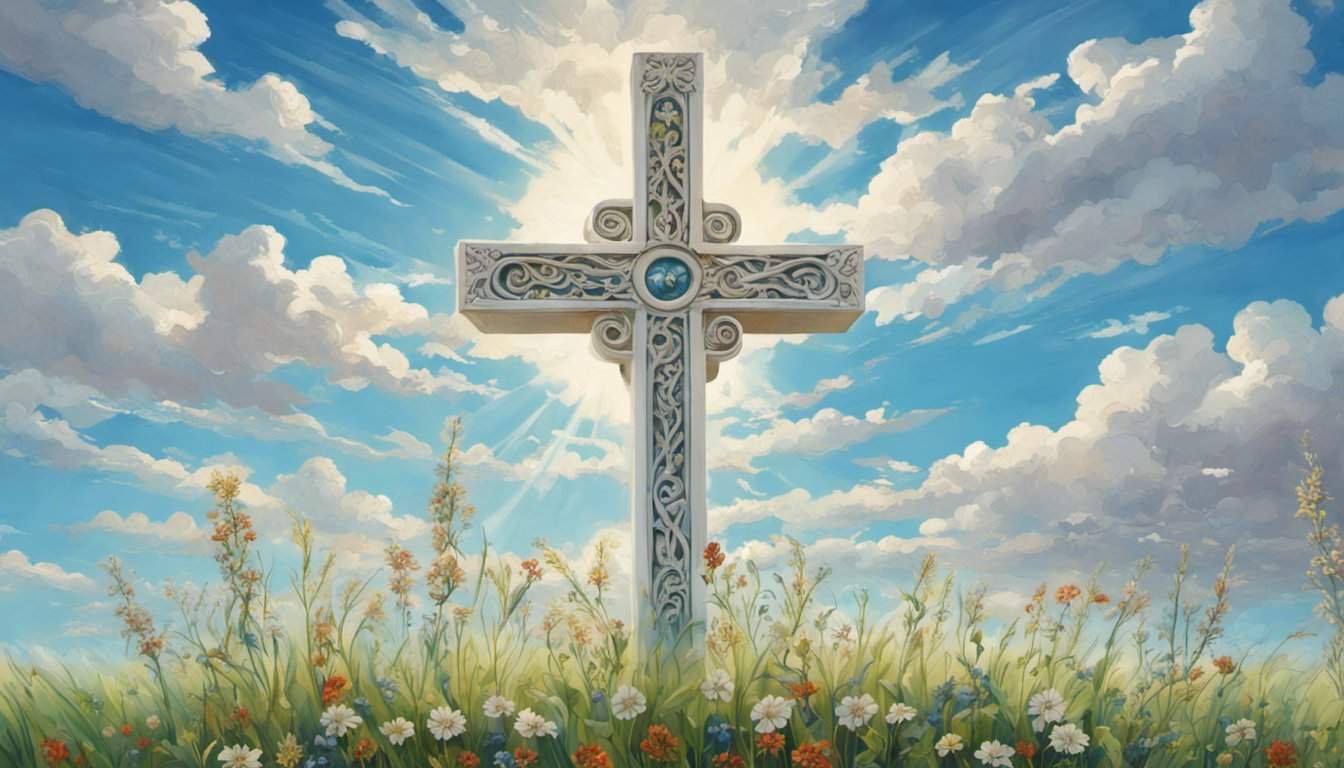 In this podcast, host Annie F. Downs engages with various guests and delves into their lives to explore the theme of "that sounds fun." Known for her friendly and casual conversation style, she aims to bring out the best in each of her guests. You can expect to hear a wide range of topics, from faith and culture to books and movies.
Cold-Case Christianity Podcast
J. Warner Wallace, a former detective, hosts the Cold-Case Christianity Podcast. Through evidence-based apologetics, he'll help you examine and defend your Christian faith. Utilizing his investigative background, Wallace presents thought-provoking episodes that challenge your understanding of Christianity.
Ask Pastor John
Get quick answers to your theological, pastoral, and ethical questions in this podcast. Pastor John Piper, a respected theologian and author, provides biblical guidance for various aspects of your life. With a vast repository of episodes, you're likely to find answers for your pressing questions.
Unbelievable?
Join host Justin Brierley as he facilitates discussions and debates between Christians and skeptics. Unbelievable? creates an open space for meaningful conversations on faith, life, and belief. You'll undoubtedly get a wider perspective on Christianity and its role in the 21st century.
Theology in the Raw
If you're interested in discussing Christianity's more controversial aspects, check out Theology in the Raw, hosted by Preston Sprinkle. Scholars, church leaders, and individuals with unique perspectives grace this podcast, ensuring a deeper dive into scripture and Christian living.
Risen Motherhood
For all the moms out there, Risen Motherhood, hosted by Laura and Emily, is a must-listen. The podcast offers encouragement and wisdom for your motherhood journey and helps you connect with God's grace amid the daily challenges of nurturing a family.
5 Minutes in Church History
If you have a fascination for history, this podcast offers bite-sized episodes covering significant events and personalities within church history. Hosted by Dr. Stephen Nichols, you'll learn and appreciate the rich heritage of Christianity within a brief five-minute span.
Pastor Rick's Daily Hope
Start your day with a dose of encouragement and inspiration from Pastor Rick Warren's Daily Hope podcast. Through a series of biblical teachings, Pastor Rick seeks to impart hope and direction in your everyday life, fostering spiritual growth.
The Bible Project Podcast
Explore the Bible's themes and narratives in an engaging and visual way with The Bible Project Podcast, hosted by Tim Mackie and Jon Collins. The podcast uses storytelling, striking visuals, and animations to make the Bible accessible and relatable for everyone.
Holy Post Podcast
Phil Vischer, creator of VeggieTales, and Skye Jethani co-host the Holy Post Podcast. They discuss contemporary issues related to Christianity, culture, and politics, offering their unique insights and deep understanding of faith and life.
Confessions of a Crappy Christian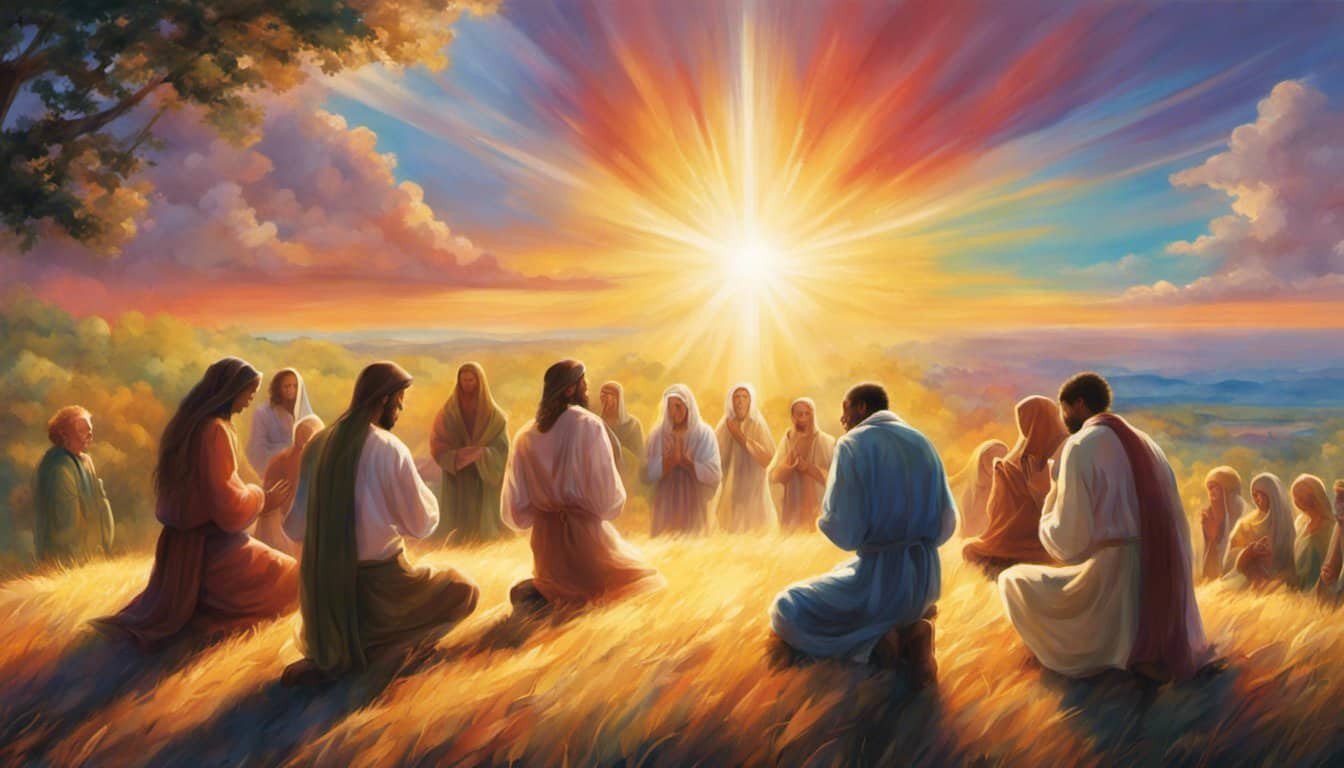 Hosted by Blake Guichet, this humorous yet authentic podcast endeavours to break the facade of perfection by delving into honest conversations about faith and failures in living a Christian life. It's perfect if you're looking for candid discussions on embracing God's grace amidst struggles.
The Bible Recap
Are you trying to read through the entire Bible? This daily podcast, hosted by Tara-Leigh Cobble, helps you stay on track by summarizing and breaking down each Bible passage into digestible segments that facilitate comprehension and promote consistency.
Elevation Church
Stay connected with powerful sermons by Pastor Steven Furtick of Elevation Church through this podcast. The messages focus on helping you grow in your faith and equipping you with tools to apply biblical principles in your daily life.
Joyce Meyer Ministries
Joyce Meyer, a renowned author and speaker, takes you through practical teachings and encourages you to embrace a spirit-filled life in this podcast. Her relatable experiences and wisdom provide a wealth of biblical guidance for personal growth.
Back to The Bible
Hosted by Dr. John Neufeld, Back to The Bible is designed to help you connect with scripture in a straightforward manner. The podcast emphasizes Bible study, offering insights and interpretations to build a strong foundation in God's Word.
The Gospel Coalition
With a focus on theology and best practices for living out your faith, The Gospel Coalition podcast aims to strengthen your knowledge and love for God. Featuring interviews with respected theologians, authors, and speakers such as Alistair Begg and John MacArthur, this podcast is a resource for learning, understanding, and applying the gospel in your life.
The Role of Theology in Christian Podcasts
Theology plays a significant role in Christian podcasts as it helps you delve deeper into the understanding of faith, Scripture, and the application of Biblical truths in your everyday life. These podcasts provide a platform for exploring and discussing various theological concepts, making them more approachable and relatable.
One of the remarkable aspects of Christian theology podcasts is their focus on the Bible. They allow you to engage with Scripture, helping you to build a stronger connection with God's Word. By regularly listening to these podcasts, you'll gain insights into the interpretation and application of Biblical passages in the context of today's world.
Another essential element of Christian podcasts is their integration of faith and culture. These episodes discuss how theology interacts with contemporary issues, equipping you with the tools to navigate the challenges of modern society. They inspire you to be a light in the world, reflecting the values and teachings of Christianity.
Desiring God, for example, is a popular podcast that emphasizes the importance of finding joy and satisfaction in God. It combines theology with practical advice to encourage you to live your life to the fullest, all while remaining grounded in Christian faith.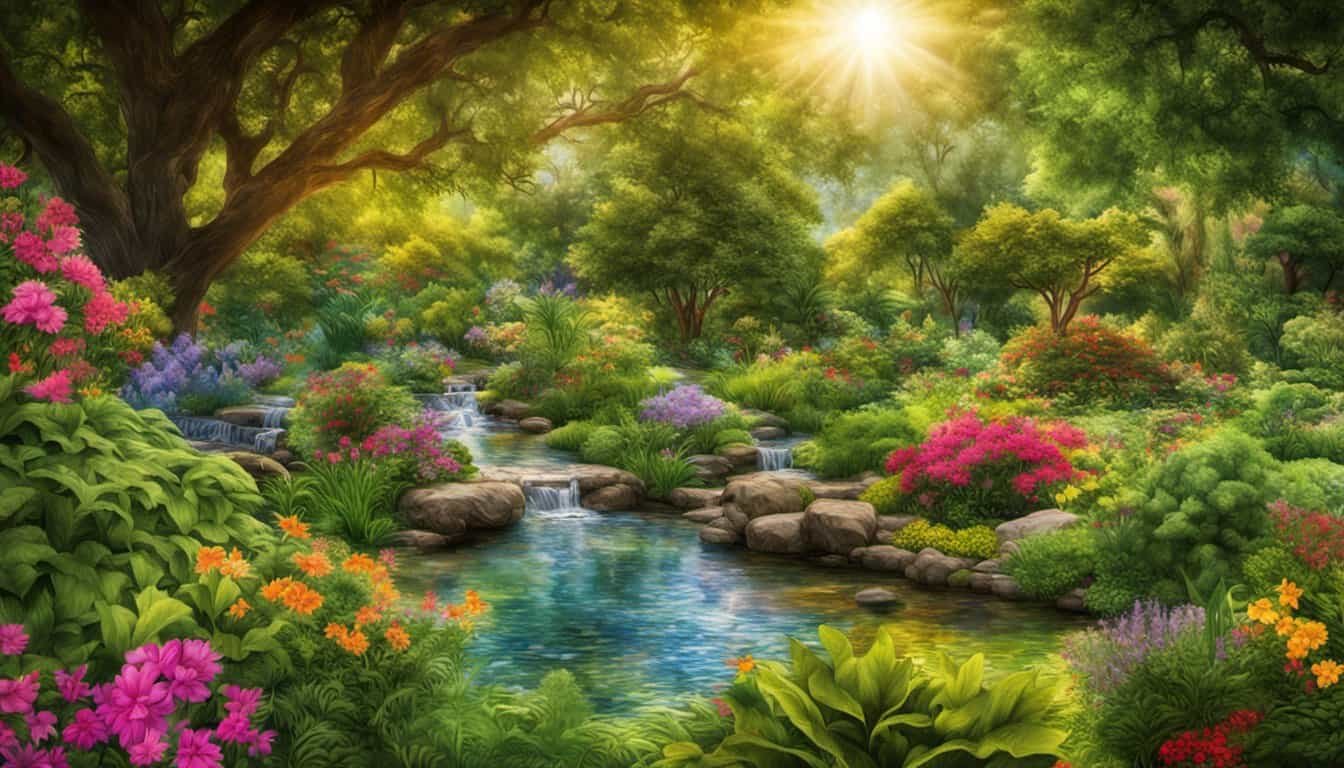 Through these podcasts, you can not only strengthen your understanding of theology but also find inspiration for personal growth and a closer relationship with God. Remember to choose podcasts that align with your interests and provide Biblically sound teachings, ensuring that your journey into the world of Christian theology is both enlightening and enjoyable.
Understanding Bible through Podcasts
In today's fast-paced world, it can be challenging to find time to dive deep into the Gospel and understand its teachings thoroughly. To help you in your spiritual journey, podcasts can be a great way to explore and deepen your knowledge of the Bible while going about your daily routine. Here are some friendly suggestions for Bible study through podcasts:
BibleProject has an impressive collection of podcasts that tackle different biblical themes, books, and characters to make studying the Scriptures enjoyable and engaging. Their podcast, titled The Bible Project Podcast, combines creative storytelling with in-depth research, helping you grasp the Gospel's profound treasures.
The Bible in a Year is another fantastic podcast that allows you to journey through the entire Bible along with expert guidance. Hosted by Fr. Mike Schmitz, this daily podcast will not only feed your spirit but also equip you with practical, applicable wisdom that you can incorporate into your life.
For a more focused look into the Gospel, consider Today's Single Christian podcast. This show aims to provide practical advice, encouragement, and biblical guidance specifically tailored to the unique challenges and opportunities faced by single Christians.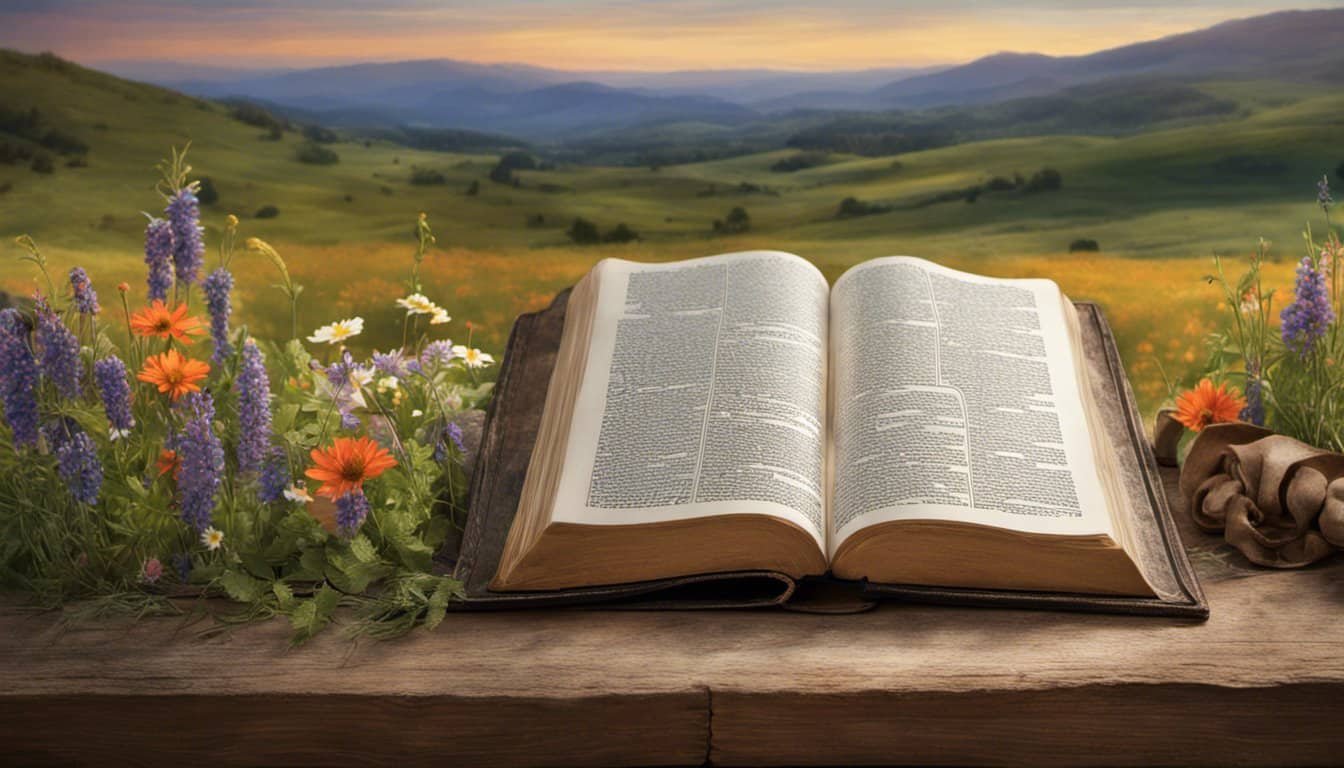 When exploring these podcasts, remember that the key to effective Bible study is consistency and an open heart. As you listen, make it a point to meditate on the teachings and ask God for the wisdom to apply them to your life. With persistence and dedication, you'll find yourself growing closer to the heart of the Gospel and more capable of living out its principles daily.
So go ahead, give these podcasts a try, and let them guide you on your journey of faith. May your quest for spiritual growth be blessed and fruitful!
Christian Podcasts for Parents
As a parent, you might be searching for faith-based resources that can help and motivate you throughout your parenting journey. Fortunately, there are several Christian parenting podcasts available to provide guidance, encouragement, and inspiration.
One such podcast is Focus on Parenting. This podcast offers practical, faith-based insights for all stages of parenting, from raising toddlers to supporting your teen's growth. Hosted by Danny Huerta, you'll hear from parenting experts in 8 to 15-minute episodes that are perfect for fitting into your busy schedule.
Another excellent choice is Risen Motherhood. This podcast is specifically designed for moms and focuses on the joys and challenges of motherhood from a Christian perspective. By incorporating the gospel into everyday parenting decisions, Risen Motherhood empowers you to raise your children with purpose and grace.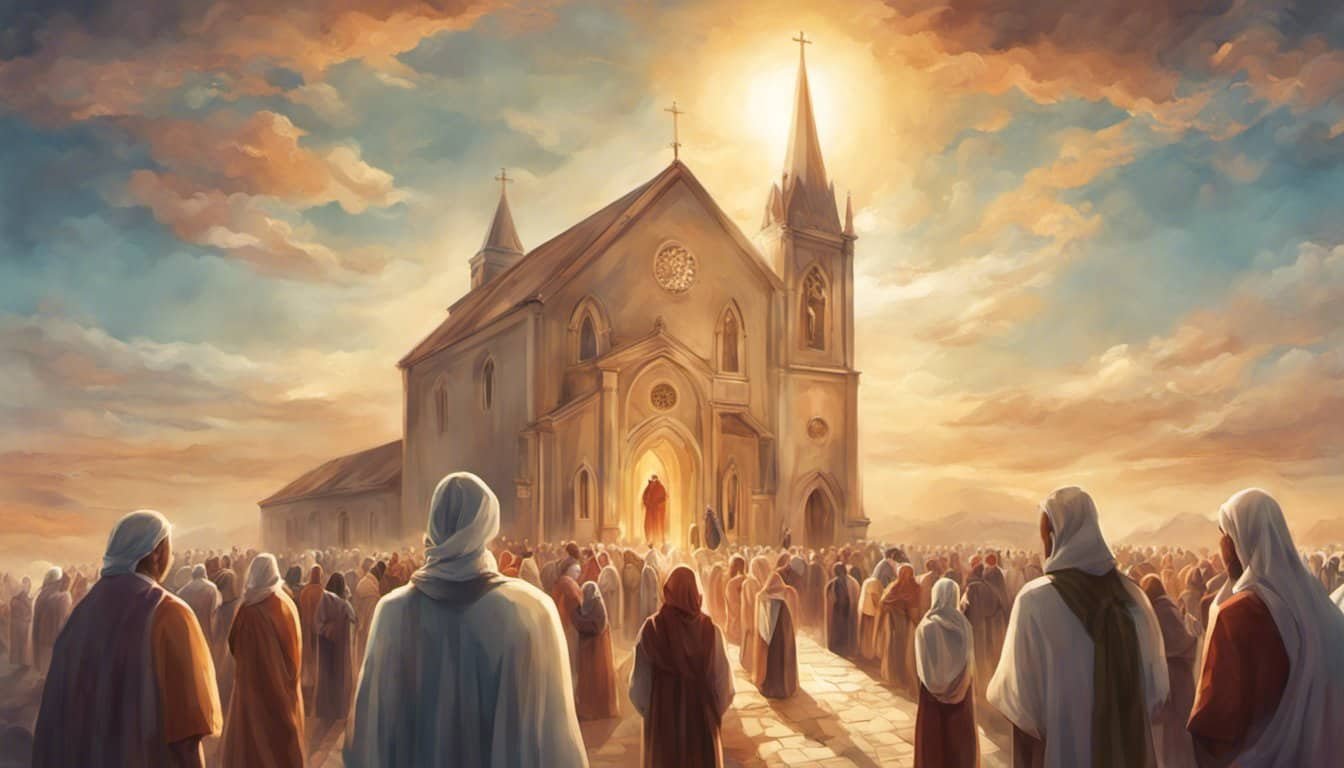 Pardon The Mess is a popular podcast that features new guests on each episode, touching on various parenting topics. You can learn about supporting your children through their struggles, finding time for rest as parents, and following Jesus in your family life.
Lastly, Let's Parent on Purpose is a weekly podcast that not only aims to strengthen your parenting skills but also your marriage and personal relationship with Jesus. Host Jay Holland shares wisdom from his experiences in student ministry, parenting, foster parenting, and counseling others, all while referencing God's word and real-life stories.
In summary, these Christian parenting podcasts present a wealth of useful information, advice, and encouragement for parents who wish to strengthen their faith and families. Give them a listen and see how they can impact your parenting journey.
Technology and Christian Podcasts
With the rise of technology, accessing and enjoying Christian podcasts has become incredibly easy. Platforms like Spotify, Apple Podcasts, and Google Podcasts have made it simple for you to listen to your favorite faith-based shows. In this section, we will explore how these platforms are playing a role in the world of Christian podcasts.
First off, Spotify offers a wide range of Christian podcasts to cater to different preferences and needs. From insightful biblical teachings to discussions on contemporary issues, you can find plenty of content to strengthen your faith. All you need is a Spotify account and internet connection to start streaming your favorite podcasts!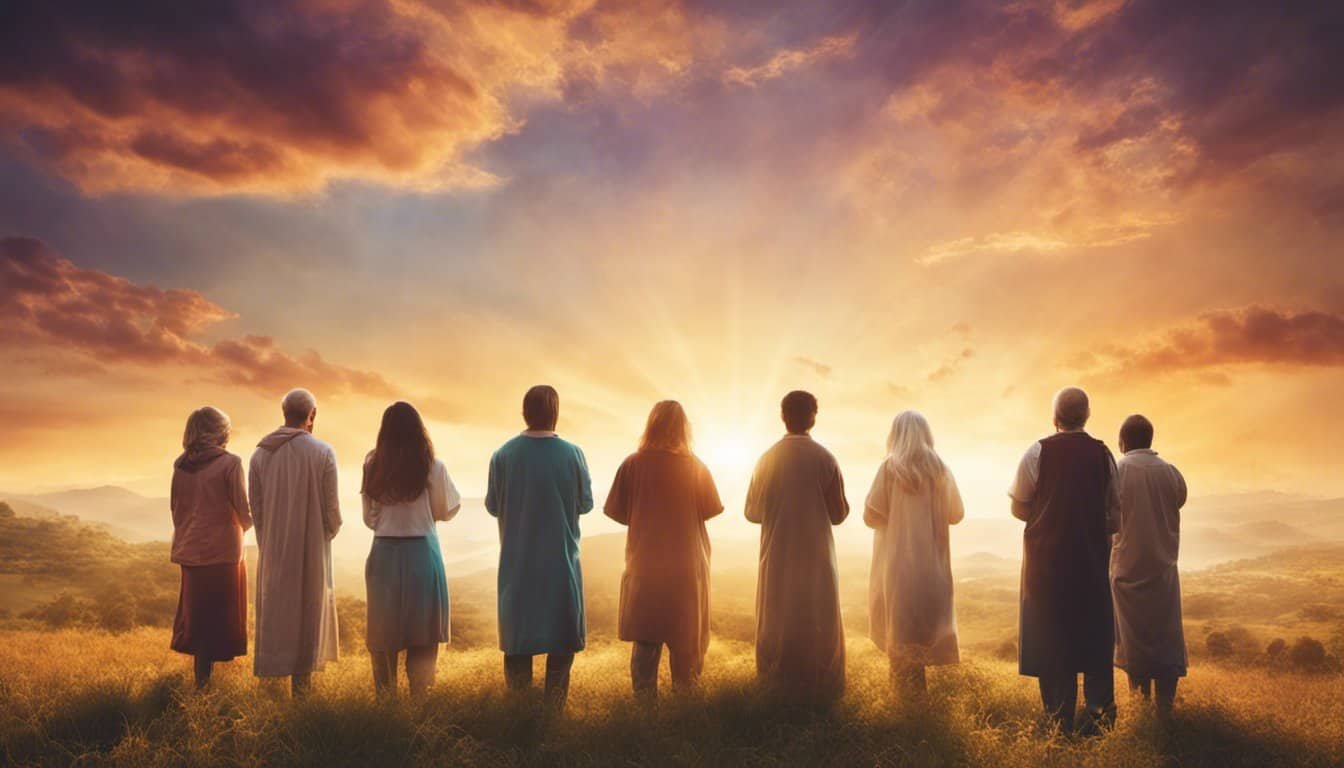 Next, Apple Podcasts is another popular platform for accessing faith-based shows. With a user-friendly interface, the app makes it easy for you to browse, download, and subscribe to your top podcasts. Its vast library includes content for believers of all ages and backgrounds, ensuring that everyone can find something to resonate with.
Lastly, Google Podcasts is a reliable option for Android users who want to access Christian podcasts. The app's design allows for a seamless browsing experience, so you can quickly discover new shows or find specific episodes. With options to download episodes for offline listening, you can enjoy your favorite podcasts even when you're on the go.
In conclusion, technology has truly revolutionized the way we consume Christian content. No matter which platform you prefer, there is an abundance of high-quality faith-based podcasts available at your fingertips. Simply choose a platform, explore the library, and let your spiritual journey begin!
Faith-Based Podcasts and Culture
As you explore the world of Christian podcasts, you'll discover a wide variety of engaging content that discusses faith and its intersection with culture. There's a wealth of faith-based podcasts available that delve into pop culture, current events, and theological discussions.
One standout podcast that combines in-depth theological subjects with pop culture is Stand to Reason. Engaging with contemporary topics like here's a podcast that challenges your faith and helps you grow in your understanding of Christian beliefs. It's an excellent resource for those who wish to strengthen their skills in thoughtful conversations and debates.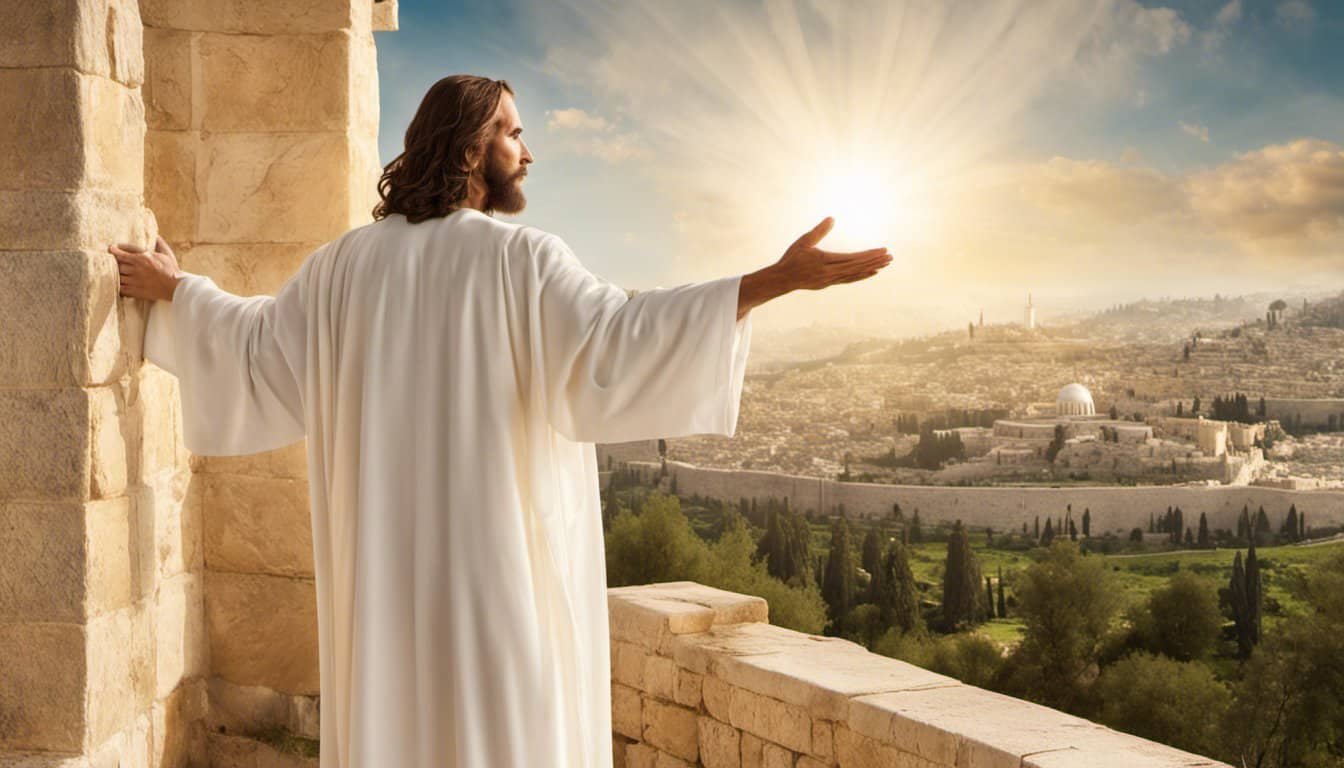 Besides Stand to Reason, numerous other Christian podcasts discuss faith and culture in various ways. Here are a few notable examples:
Think Biblically: Conversations on Faith & Culture: A weekly podcast that brings Christian perspectives on some of the most critical issues facing today's church and society.
BibleProject: Pastor Tim Mackie and writer Jon Collins provide a comprehensive journey through Scripture passages in this insightful podcast, also available in illustrated videos.
Dr. Dharius Daniels: Dr. Daniels and guests explore intriguing questions of faith, life, and culture each week, making it an ideal podcast for those interested in spiritual growth.
As a listener, these podcasts offer you an opportunity to deepen your faith and knowledge about the intersection of Christianity and our ever-changing world. By tuning into these podcasts, you can broaden your perspectives, challenge your assumptions, and acquire new insights that will enrich your spiritual journey. So don't hesitate to dive into these faith-based podcasts and engage with the dynamic interplay of faith and culture in your everyday life.
Christian Podcasts for Personal Growth
If you're seeking personal growth and a deeper understanding of your faith, these Christian podcasts may be just what you need. They cover various aspects of character development and authentic Christian living, offering friendly guidance and insights in a relatable way.
The Authentic Christian Podcast focuses on genuine character growth by exploring topics such as humility, love, service, and forgiveness. Through engaging discussions, you'll learn practical ways to align your life with the teachings of Jesus and grow into a better version of yourself.
Another excellent podcast for personal development is the Yolanda and Cornelius Show. This show takes a Christian perspective on hot topics surrounding the community, emphasizing personal and leadership development. By listening, you'll gain valuable insights on how to live a fulfilling, Christ-centered life in today's world.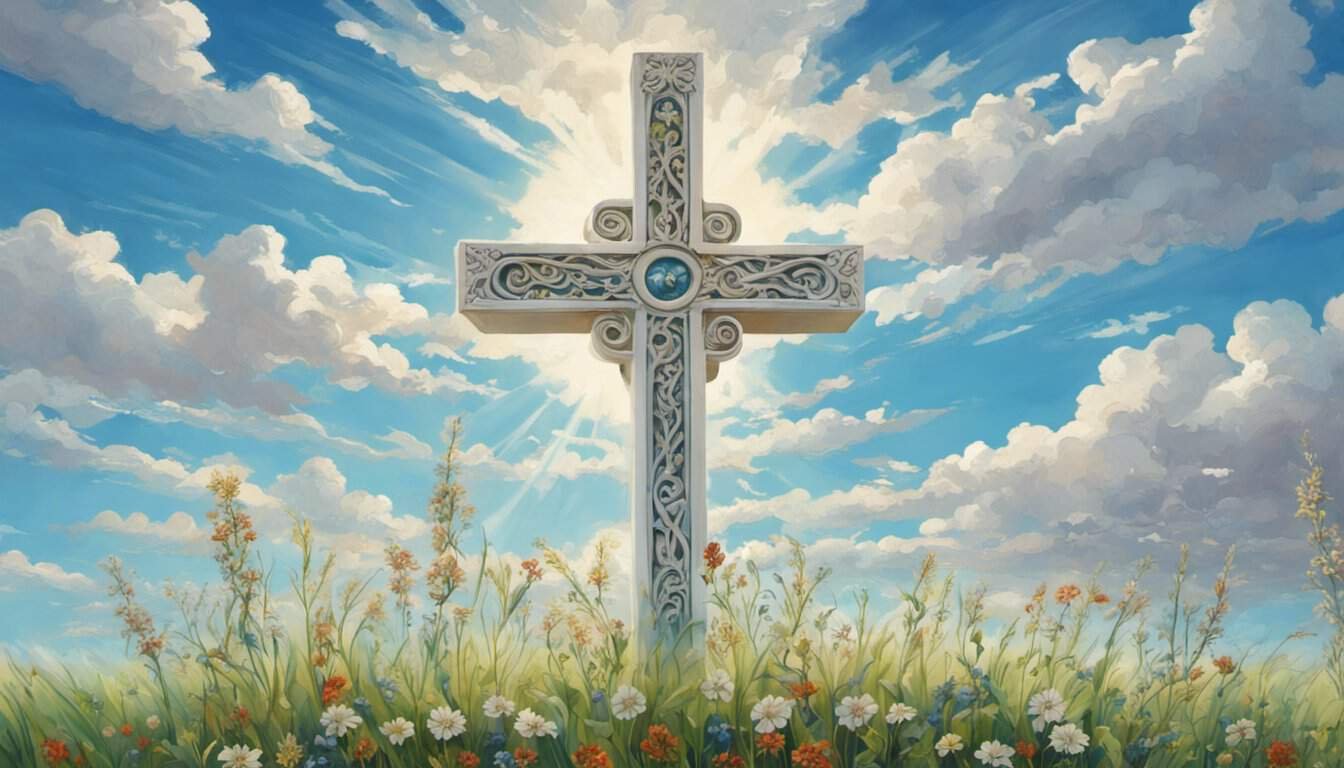 If you're interested in deepening your understanding of specific characters and attributes, the Faith Over Fear podcast may be the perfect fit for you. This show, hosted by the Wholly Loved Members, encourages listeners to embrace faith and overcome fear through inspiring stories and practical tips.
Remember to explore these podcasts and incorporate their wisdom into your daily life. As you courageously apply the principles shared in these podcasts, you'll experience personal growth while becoming a more authentic Christian. Happy listening!
Science in Christian Podcasts
As you explore the world of Christian podcasts, you'll find that some of them beautifully integrate scientific aspects with faith. The fusion of science and Christian teachings provides a unique and enriching experience, expanding your understanding of the universe and spirituality.
One such podcast that combines faith and science is Science + God with Dr. G. With 137 episodes, this podcast brings enlightenment by using scientific truths to broaden your biblical worldview. From delving into the subatomic realm to uncovering astronomical wonders, Dr. G ensures that you journey through various aspects of the unseen universe. It's an awe-inspiring way to see how science and faith can coexist and complement each other.
Another great podcast that harmonizes science and faith is Cold Case Christianity. Hosted by J. Warner Wallace, a former atheist and cold-case homicide detective, this podcast presents compelling evidence for the truth of Christianity. Wallace examines the Bible's claims from an investigative perspective, treating it like a cold-case that demands a detailed, fact-driven analysis. This unique approach allows you to learn about Christianity with an evidence-based focus, providing a solid foundation for your faith.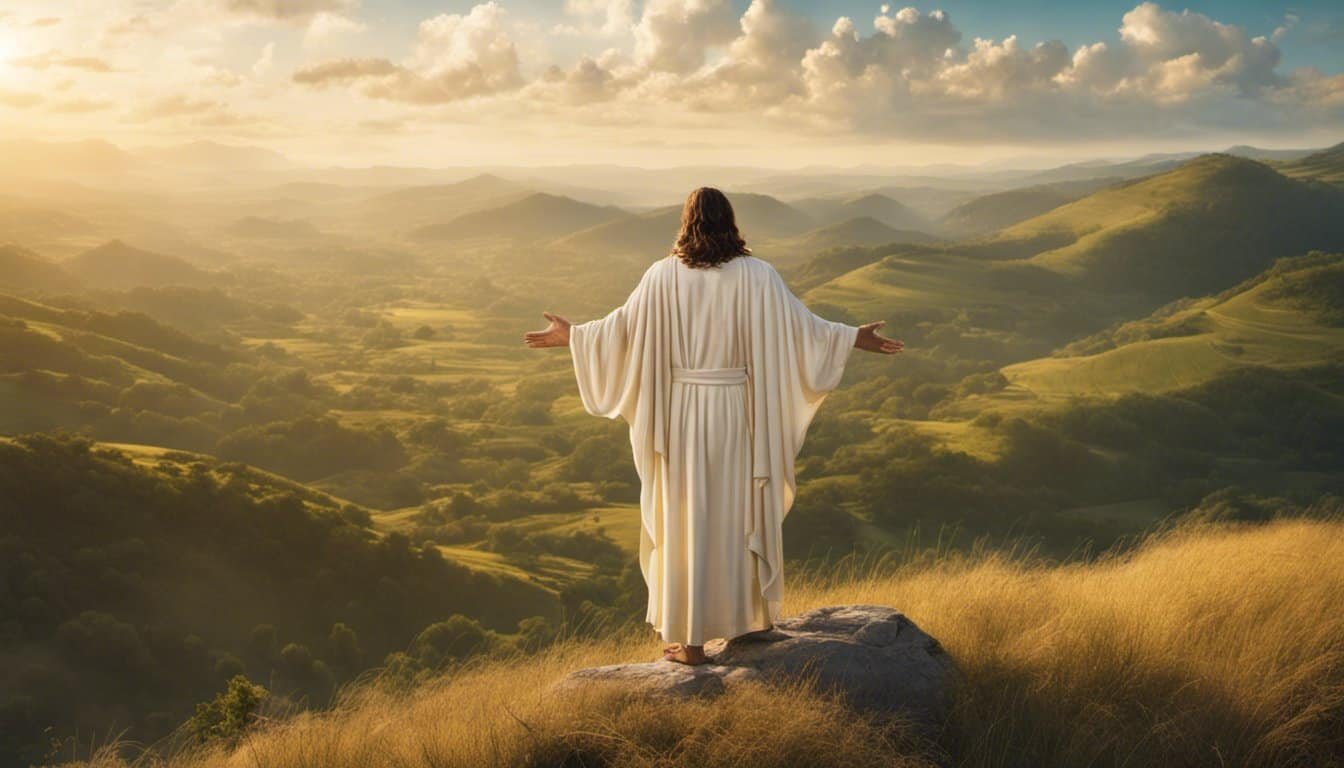 Subscribing to these science-infused Christian podcasts can deepen your understanding of both faith and science. Embrace the opportunity to broaden your horizons and let your quest for knowledge know no bounds. Enjoy your journey as you navigate the intersection of science and faith in these captivating podcasts.
Daily Christian Podcasts
Are you looking for daily inspiration to start your day with a positive mindset? Tuning into daily Christian podcasts can provide you with the spiritual nourishment you need. Here are a few that focus on devotionals and encouragement for your daily life:
Morning Mindset Daily Christian Devotional: This podcast offers a 6-minute Christ-centered mindset reset to help you get started for the day. Drawing from Scripture, the episodes are life-application-based and challenge mature Christians to grow further in their faith.
Pastor Rick's Daily Hope: Pastor Rick Warren, the author of "The Purpose Driven Life," offers daily encouragement through his podcast. Each episode provides practical wisdom and biblical truth to help you grow in your faith, live with purpose, and ultimately, hope in Christ.
Not only do these podcasts offer daily devotionals, but they also give you the opportunity to connect with fellow believers and discover perspectives from different pastors and Christian leaders. So, whether you're commuting, exercising, or simply looking for an uplifting start to your day, let these podcasts be your go-to for daily spiritual growth. Remember, just a few minutes of faith-filled listening each day can make a significant difference in your walk with God. Enjoy!
Christian Podcasts by Churches and Ministries
When you're looking to grow your faith and deepen your understanding of Christianity, podcasts from trusted churches and ministries can be a great resource. Here are a few noteworthy options for you to explore.
The Village Church offers the Sermons Podcast led by Matt Chandler. You can listen to weekly messages that cover various topics, from biblical teachings to practical life advice. This podcast aims to equip you with the tools necessary to develop a Christ-centered life.
Focus on the Family is a well-known Christian organization that promotes biblical principles for families around the world. Their podcast, Focus on the Family Broadcast, tackles topics such as marriage, parenting, and spiritual growth. Each episode will provide you with sound advice, encouraging you to build a stronger relationship with God and your loved ones.
Joyce Meyer Ministries: Joyce Meyer has a wealth of experience as a bestselling author and a speaker. Her podcast, Enjoying Everyday Life, offers wisdom and practical tips for living life with a strong Christian foundation. You'll find daily episodes that touch on themes like dealing with stress, healthy relationships, and overcoming challenges.
Christian apologists are also making their way into the podcasting world. For example, Reasonable Faith, by philosopher and theologian Dr. William Lane Craig, covers a wide range of topics such as Christianity, culture, and contemporary issues. If you're interested in learning how to defend your faith with reason and clarity, this podcast might be worth adding to your listening list.
As you explore these podcasts, remember to keep an open and discerning mind. Feel free to share, discuss, and reflect on the podcasts' teachings with friends, family, or a church community. This way, you'll truly benefit from the insights and experiences of those who have followed a similar journey of faith.