With a variety of movies available to stream on the internet, finding the best Christian movie for younger kids that are relevant and captivating is near impossible. Ordinarily, the most well-known measures for picking a film are observing that the little one finds it fascinating and that it's age-suitable. Many parents are quite picky and may not prefer anything excessively graphic or terrifying, while others search for movies packed with actions and drama.
Movies based on faith are a productive method for introducing your children to the expression of God and His influence in our lives. As a parent, you'd wish to find options that are fun to watch and exciting to keep them engaged for a long time. As movies are being created by any individual who has a camera or a mobile phone with a good enough camera, it has become difficult to find those that deliver God'smessage. Still, some appropriate movies are accessible today that are appropriate for younger audiences.
The 4 Best Christian Movies for Children
We've listed down some prominent Christian movies for young kids to watch and learn about their faith.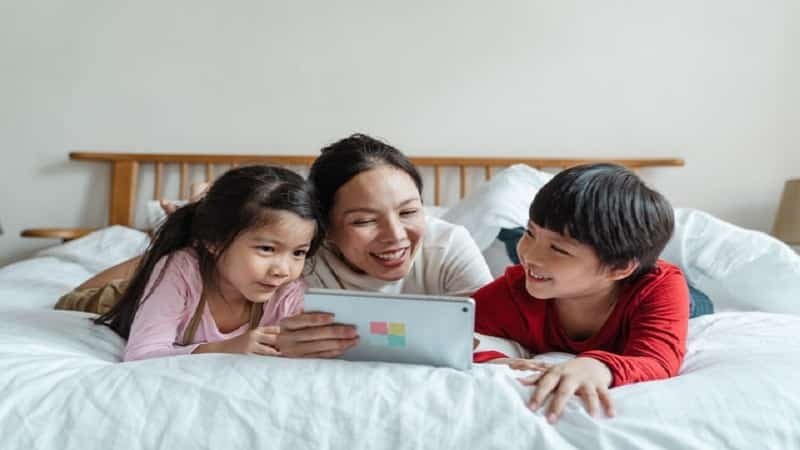 Finding Grace
Finding Grace will not disappoint you if you want it all in one package. The movie has the right amount of everything you desire in kids' movies. Delivering the message in the right manner throughout the film has made Finding Grace the best choice for Christian children. The story revolves around Alaska Rose, attempting to avoid inconvenience and gain ground with her life.
Warren Fast is the man behind the direction and story of this breakthrough Christian film for children. The film will move you and your children's hearts to empathy. As released in 2020, the movie is suitable for young and old audiences. Overall, it revolves around a female battling self-assurance who goes to Jesus for direction and succeeds in it.
The Pilgrim's Progress
Based on John Bunyan's famous Christian allegory with the same name, The Pilgrim's Progress is one of the best Christian films for children. The Pilgrim's Progress is an amazingly engaging and purposeful movie that displays the meaning of prioritizing God within our lives. Even though it was written and published more than 340 years ago, this exemplary classic is truly as strong today as it was back then.
The Pilgrim's Progress was faithfully adapted to a modern-day movie in 2019 that features a young man and his excursions of reclamation. At every point of his journey, he faces perils, challenges, and distractions. However, his dedication to staying on his path makes him victorious.
Someone to Watch Over Me
Someone to Watch Over Me is a great movie for children as it's relevant to their age and shows content in a manner that's not so boring and dry. Moviemakers usually create faith-related films excessively long-winded or exhausting, and such films are not keenly watched by kids that young. Adventures in Odyssey: Someone to Watch Over Me engages the young audience with relationships and storytelling.
The movie revolves around the experiences of two kids who are shown to be living in a town called Odyssey. It highlights numerous entertainers who have been around since the movie's start, and the fans appreciate the entire cast. It incorporates an extremely healthy feel without digging into uncomfortable topics.
The film has all the elements of being an overall entertainer for the whole family. Since it depicts accomplishment through Christianity, it has a lesson for people of all age groups.
God with Us
No other movie can teach Christianity to children like this powerful masterpiece. This piece of art is recommended to kids of age 7 or more. It reflects upon the teachings of Jesus Christ, the Son of God, with an important message of the fatherly love behind the person he was. This movie is a great option for kids as it will inspire and encourage children to follow in his footsteps and lead their lives in the wake of his unsurpassed bravery and teachings.
In terms of picture quality, it ticks all the right boxes. God with Us meets the highest production standards with an original soundtrack in multiple languages, such as English, Spanish, Brazilian, Portuguese, and unlimited subtitle support that allows viewers to read or hear the dialogues in almost any language they choose. With newly enhanced animation, children can stay engaged in all the dramatic retelling of the life of Jesus Christ.
Our Final Thoughts
If you were struggling to get your children to learn about their faith, consider introducing them to the movies we've detailed above. We've done all the legwork for you in finding the best Christian movies for kids, so you don't have to. Movies are a great way to help kids learn about their general surroundings. They may also take an interest in the Bible, Jesus Christ, and God's love for us all after learning a little about Christianity from these films.
It's advised to watch them along with your kids, so all their innocent questions about their faith are answered. They may also enlighten you as a parent with the knowledge that you were unaware of. You get to learn to love God, seek wisdom in His teachings, and pass it on to your kids. It may be hard to make children sit with you and teach them with the help of the Bible's verses, but faith-inducing movies can never fail you if the content is created according to their age and mindset.