Seeking wisdom straight from the Bible? You're in the right spot! Anyone who's flipped through its pages knows that it's a book rich in wisdom and guidance. Often, folks wonder, what does the Bible say about knowledge? Well, it's got quite a bit to share on this topic.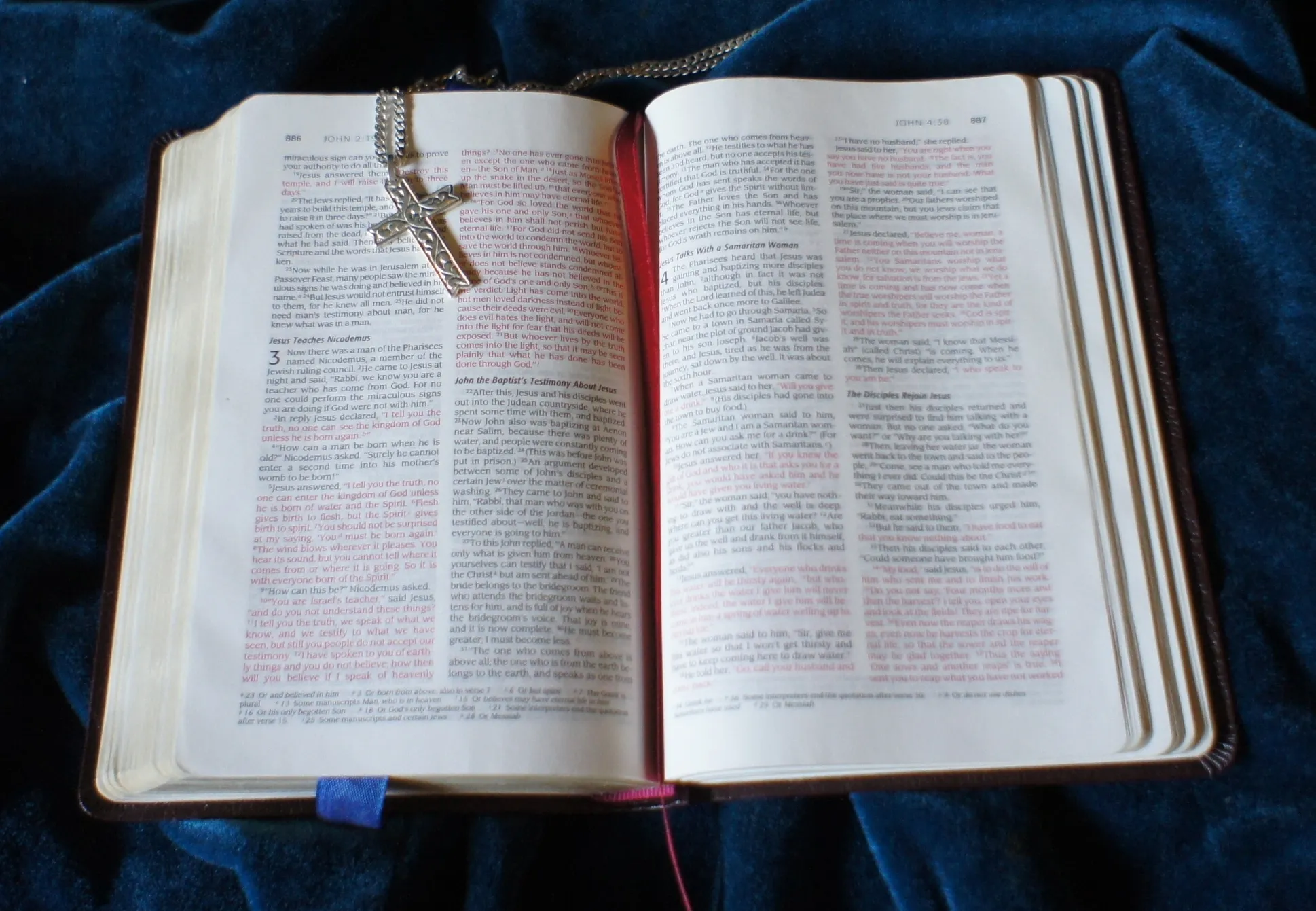 The good book doesn't shy away from discussing knowledge. It highlights how important it is to have an understanding heart and an enlightened mind. Proverbs 1:7 even states that "The fear of the LORD is the beginning of knowledge." Now, isn't that something?
In essence, the Bible points out time and again that gaining knowledge isn't just about feeding our brains. It's more about nurturing our souls and connecting with God on a deeper level. Therein lies the true wealth of wisdom!
Understanding the Biblical Concept of Knowledge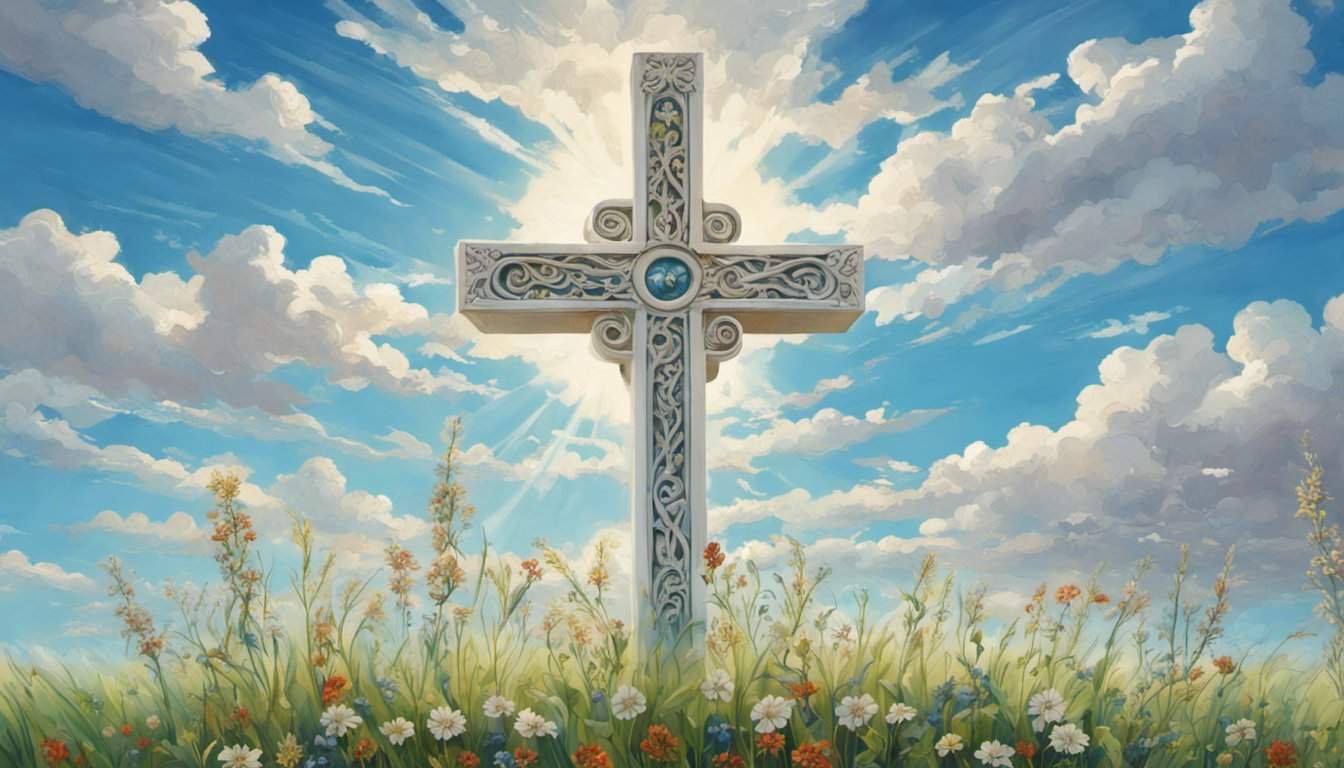 Let's take a deep dive into the biblical concept of knowledge. It's not your everyday, run-of-the-mill wisdom we're talking about here. Oh no, this is far more profound and deeply rooted in faith.
From a biblical perspective, knowledge isn't just about learning facts or skills. It leans heavily on understanding and accepting God's teachings and principles. In Proverbs 1:7, it says "The fear of the Lord is the beginning of knowledge." Here 'fear' doesn't mean being scared but rather signifies respect and reverence for God.
A further look into Corinthians 12:8 tells us that "for to one is given by the Spirit the word of wisdom; to another the word of knowledge by the same Spirit. This implies that gaining knowledge is considered a spiritual gift bestowed by God.
Now there are different types of knowledge mentioned in Bible:
Gnosis: It refers to general intelligence or understanding.
Epignosis: A more precise term suggesting exactness or full discernment.
Sophia: Translates as 'wisdom', indicating thoughtful application of what you've learned.
So you see, according to these definitions from Bible, acquiring knowledge isn't merely an intellectual pursuit. It goes hand-in-hand with establishing a close relationship with God, acknowledging His sovereignty, and striving to live out His teachings in daily life.
In essence, biblical knowledge could be seen as an enriching blend of cognition (knowing), affection (loving), and volition (choosing). And all three elements play crucial roles in leading a righteous Christian life marked by wisdom and spiritual growth.
There you have it! The low-down on understanding biblical concept of knowledge straight from scriptures itself! Whether you're religious or not, it certainly offers food for thought on how we perceive learning and wisdom in our lives.
The Role of Knowledge in Christian Life
Diving into the realm of Christianity, one quickly realizes the significance of knowledge. It's not just about knowing God exists or understanding church doctrines. No, it's about realizing that true wisdom and understanding come from Him alone.
According to Proverbs 1:7, "The fear of the Lord is the beginning of knowledge". This verse emphasizes how acknowledging and respecting God sets a foundation for wisdom. It's like setting off on a journey; you won't get very far unless you've got some sort of roadmap. For Christians, their roadmap is faith and reverence towards God.
Then there's Hosea 4:6 which states, "My people are destroyed for lack of knowledge." Clearly, ignorance isn't bliss in this context. Lack of knowledge can lead folks astray, cause them to stumble in their spiritual journey. So gaining knowledge becomes crucial – not just worldly learning but divine wisdom as well.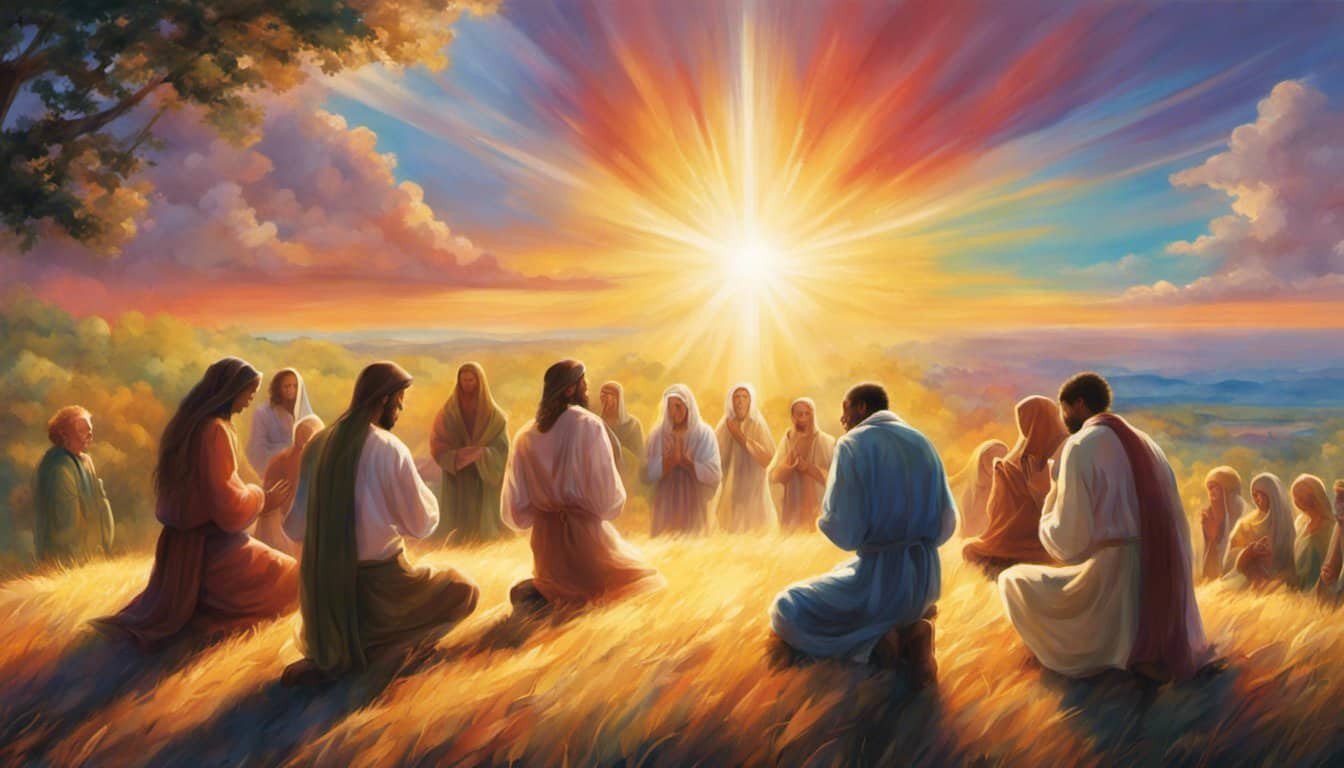 Paul's letter to the Ephesians (Ephesians 4:13-14) further elaborates on this concept. He wrote about achieving unity through faith and obtaining complete knowledge about Christ so they could stand firm against false teachings.
So here we see how Bible places high regard on acquiring knowledge:
Fear of Lord leads to wisdom (Proverbs 1:7)
Lack of knowledge can destroy people (Hosea 4:6)
Complete understanding helps withstand false ideas (Ephesians 4:13-14)
These verses illustrate that being knowledgeable isn't an optional extra in Christian life – it's vital! However, remember that it's not just any old trivia we're talking about here; it's a deep understanding rooted in God's word and His nature.
Biblical Verses About Wisdom and Knowledge
When it comes to understanding what the Bible has to say about wisdom and knowledge, there's a multitude of verses that provide insight. Proverbs 1:7 springs to mind first, stating "The fear of the LORD is the beginning of knowledge; fools despise wisdom and instruction." It's clear from this verse alone that in biblical terms, recognizing God's authority sets you on the path to true knowledge.
Next up is James 1:5: "If any of you lacks wisdom, let him ask God, who gives generously to all without reproach, and it will be given him." This verse emphasizes how divine wisdom can be accessed. Through prayer and faith in God's generosity, believers are assured they can gain wisdom.
Diving into Proverbs again reveals another gem in chapter 2:6 – "For the LORD gives wisdom; from his mouth come knowledge and understanding." Here we see that both wisdom and knowledge are gifts bestowed by God. They're not just human traits or skills but divine blessings.
Romans 11:33 also deserves mention here as it declares: "Oh, the depth of the riches both of the wisdom and knowledge of God! How unsearchable are His judgments and unfathomable His ways!" This verse underlines just how incomprehensible God's wisdom and knowledge are compared to human understanding.
Finally, let's look at Ecclesiastes 7:12 – "For the protection of wisdom is like the protection of money, and the advantage of knowledge is that wisdom preserves the life of him who has it". Clearly stated here is how valuable these two attributes are for leading a protected life.
To summarize these key points:
Proverbs 1:7: Recognizing God's authority sets you on path towards true knowledge.
James 1:5: Divine wisdom can be accessed through prayer.
Proverbs 2:6: Both wisdom and knowledge are divine blessings, not merely human traits.
Romans 11:33: God's wisdom and knowledge are unfathomable compared to ours.
Ecclesiastes 7:12: Wisdom and knowledge provide protection and preservation.
This section of the Bible is rich with insights about how believers can seek wisdom and understanding through their faith in God. They're reminded that these virtues aren't gained easily but come as gifts from above.
How To Apply Bible's Teachings on Knowledge in Daily Life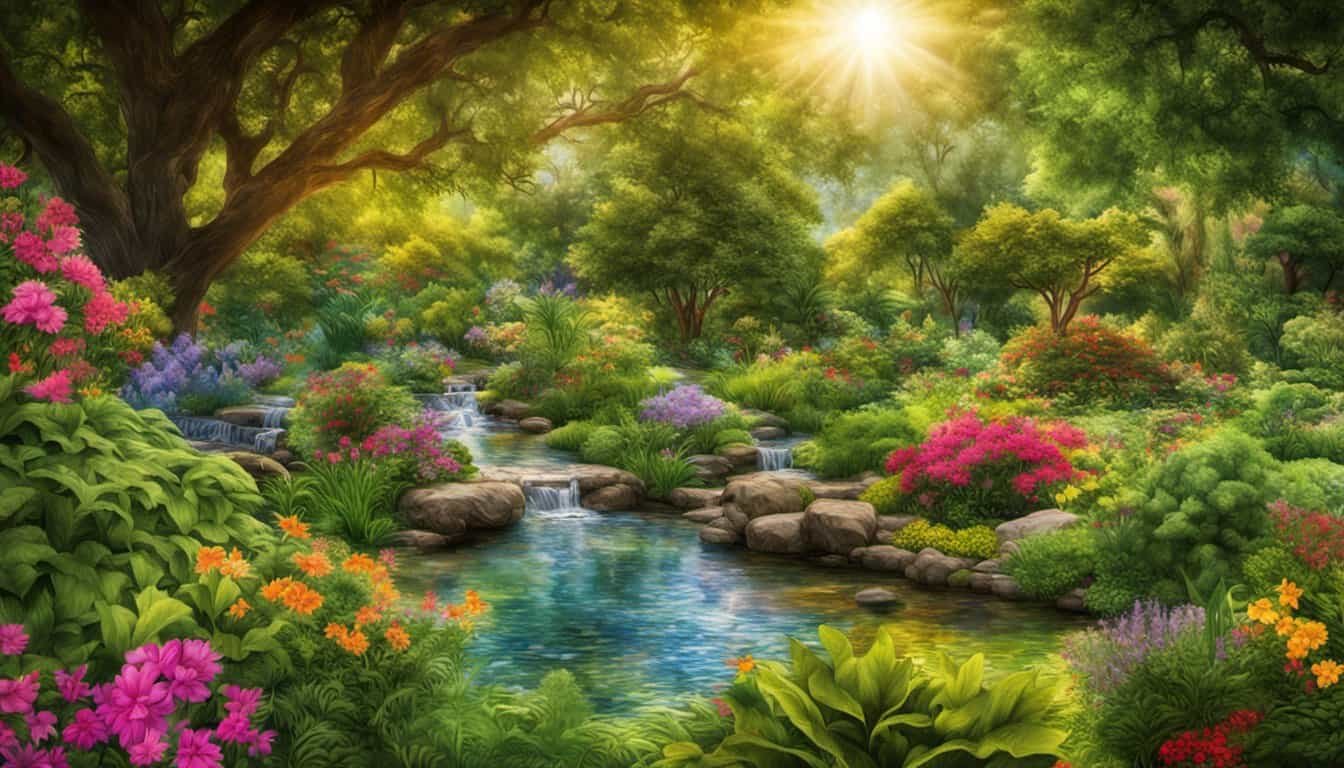 Stepping into the realm of biblical wisdom isn't a casual stroll. It's a journey that requires commitment, curiosity, and courage. The Bible is packed with teachings about knowledge, but how does one apply these ancient texts to their modern life? Let's delve in and explore.
The first nugget of wisdom comes from Proverbs 1:7 – "The fear of the Lord is the beginning of knowledge". Now hold up! Before you start trembling in your shoes, let's clarify what this 'fear' means. In this context, it signifies deep respect and awe for God's power and authority. So how can we apply it? By acknowledging that there are things beyond our understanding and control, we learn humility. We become open to gaining more knowledge instead of assuming we know it all.
Next up is James 1:5 which says "If any of you lacks wisdom, he should ask God". Sounds simple enough right? Here's what it translates to – when faced with a challenging situation or decision, don't just rely on human reasoning alone. Invite divine guidance into your thought process. That doesn't mean you have to abandon critical thinking; rather, see it as another perspective to consider.
One more gem comes from Hosea 4:6 – "My people are destroyed for lack of knowledge". A bit dramatic? Perhaps. But think about times when ignorance has led to poor decisions or harmful actions. From uninformed voting choices to unhealthy lifestyle habits – lack of knowledge indeed has consequences! So here's how you'd apply this teaching – strive continually for learning and growth in all areas of life.
Finally yet importantly, remember Colossians 3:16 – "Let the word of Christ dwell in you richly as you teach and admonish one another with all wisdom." This suggests not hoarding acquired wisdom but sharing it for the betterment of others. So, as you gain knowledge and wisdom from your experiences, be proactive in using them to guide and help those around you.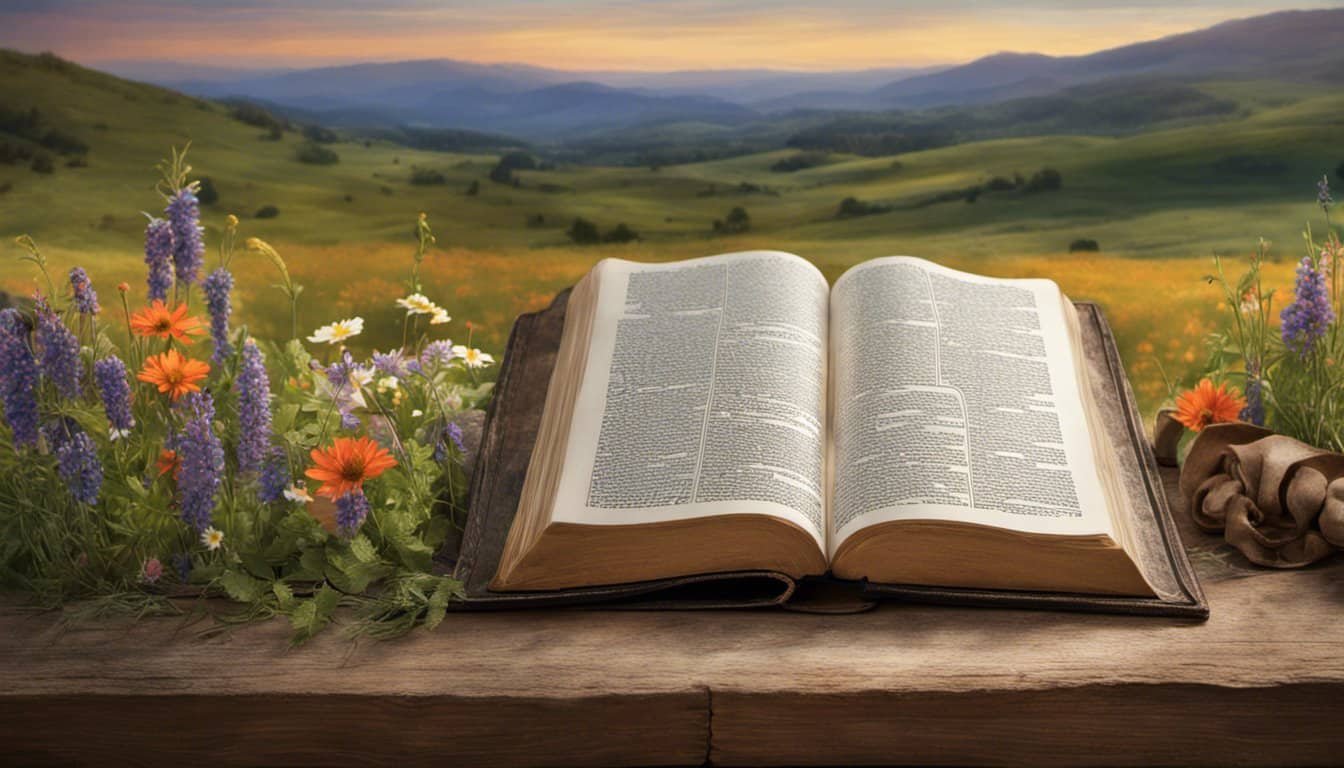 In a nutshell, applying the Bible's teachings on knowledge involves humility, seeking divine guidance, continual learning, and sharing wisdom with others. It's an ongoing process but one that enriches life immeasurably!
Conclusion: Embracing Biblical Knowledge
Wrapping things up, let's take a moment to recognize the immense importance the Bible places on gaining knowledge. It's clear that this isn't just about amassing facts or becoming an expert in a certain field. Rather, it's about using that wisdom to live a life in harmony with God's will.
The journey towards biblical knowledge isn't always an easy one. Many times, it requires us to step out of our comfort zones and confront truths we might have previously ignored. Yet, as Proverbs 1:7 reminds us, "The fear of the Lord is the beginning of knowledge." We begin by acknowledging God and His authority over all things.
It also becomes apparent how intertwined knowledge is with other virtues such as understanding and wisdom. They're not standalone attributes but part of a greater whole contributing to spiritual growth.
A few key points from this exploration include:
The Bible encourages seeking knowledge
Fear of God is the beginning point for true wisdom
Knowledge is intricately linked with understanding and wisdom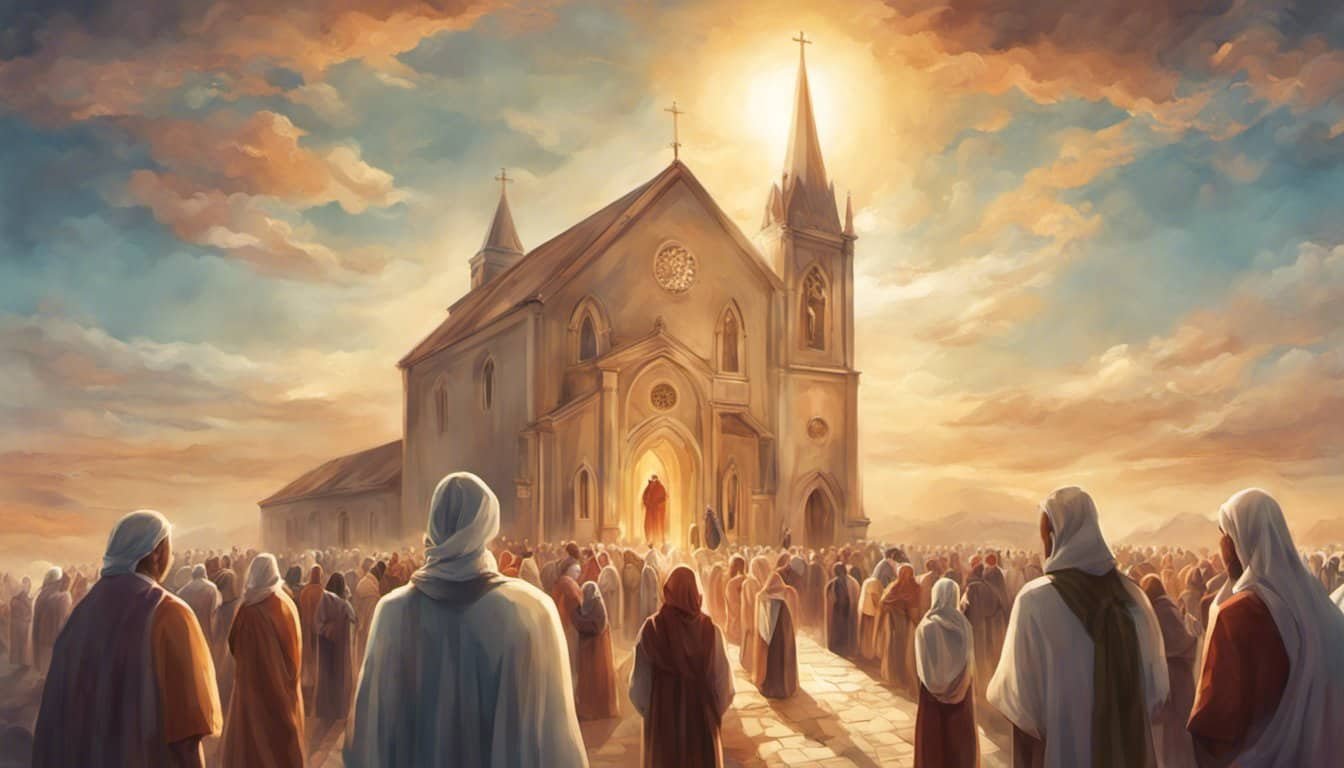 Remember though that acquiring biblical knowledge doesn't stop at reading scriptures alone. It involves prayerful reflection, thoughtful application, and sharing insights with others too.
Embracing biblical knowledge changes lives radically. It deepens our relationship with God while guiding us during challenging moments and decisions throughout our lives. So why wait? Dive into those pages today! Let them guide you towards richer understandings, deeper faith, and ultimately closer proximity to God Himself.