Discovering Heavenly Hope: A Youth Pastor's Guide to Understanding the Bible's Teachings on Eternal Life.
Hey there, curious minds! If you're reading this, chances are you're looking for answers about what the Bible says about going to heaven. Whether you're new to Christianity or a long-time believer, understanding the concept of heaven and what it takes to get there is a central part of the faith.
In this article, we'll cover some of the most important teachings about heaven in the Bible, including the criteria for entering, the role of faith and good works, and the importance of Jesus Christ in the path to heaven. As a youth pastor who deeply cares about my community, my goal is to teach about Christianity in a loving and concise way that gets straight to the point.
So if you're ready to explore the hope and promise of eternal life in heaven for believers, keep reading!
Understanding the concept of Heaven in the Bible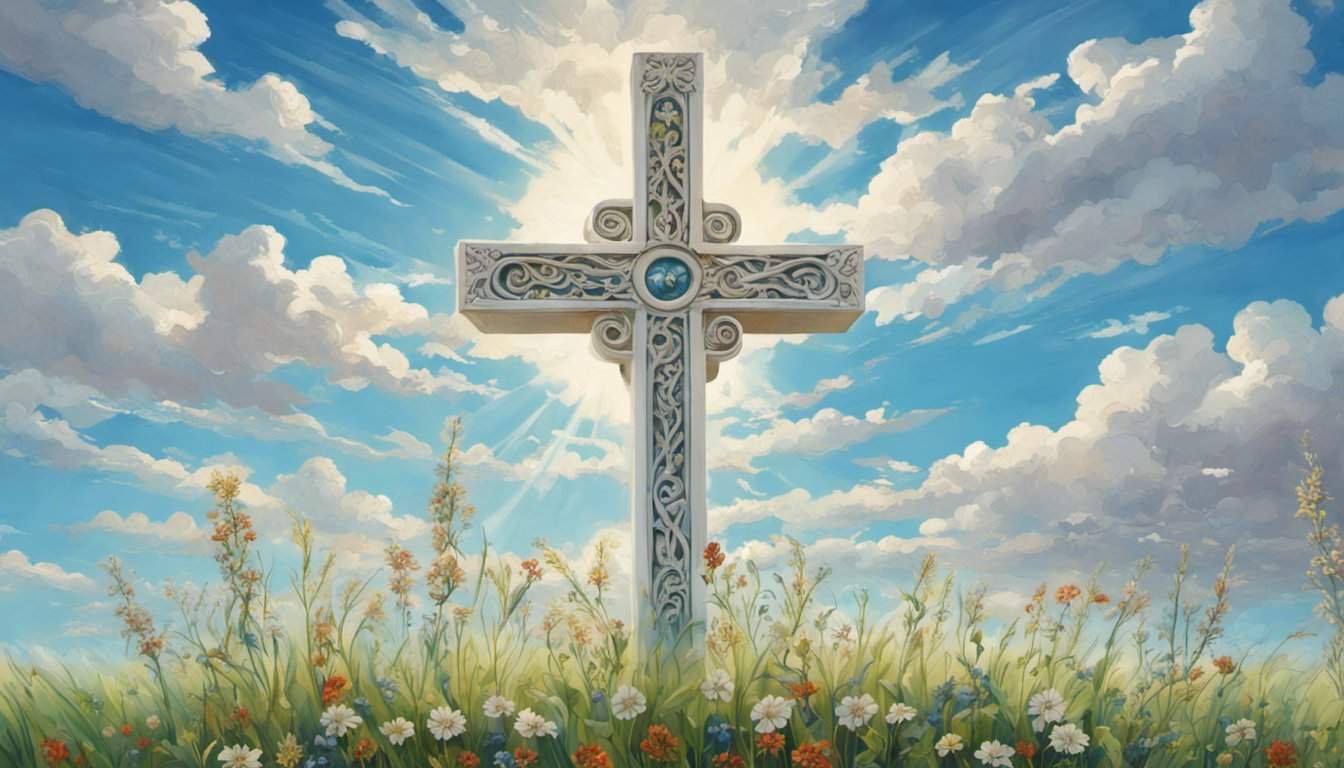 As a youth pastor, it is my joy to share with you what the Bible says about going to heaven. This concept can be challenging to understand, but it is essential for us as Christians.
According to the Bible, heaven is a place of eternal life and perfect communion with God. It is described as a glorious city where there will be no more tears or pain. The apostle John wrote in Revelation 21:4 that God "will wipe away every tear from their eyes, and death shall be no more, neither shall there be mourning nor crying nor pain anymore."
The way we get into this beautiful place called heaven may surprise you – faith in Jesus Christ. In John 14:6, Jesus said that He was the only way to get into heaven: "I am the way and the truth and the life. No one comes to Father except through me." We must put our trust in Him alone for salvation.
But what happens after we die? For believers in Christ, we are promised eternal life with Him in heaven (John 3:16). However, those who reject Christ will go to an eternity separated from God (Revelation 20:15).
It's important not just knowing about how people go up there but also understanding why they want too! Heaven isn't some far-off land like Narnia or Middle Earth – it's where our hearts longs for because it's home!
In conclusion dear reader out of all things,it's important that you have faith so when your time on earth ends,you'll find yourself at home sweet home—Heaven!
The criteria for entering Heaven according to Biblical teachings
As a youth pastor who loves his community and wants to teach about Christianity in a loving and caring way, it is important to understand what the Bible says about entering heaven. According to biblical teachings, there are several criteria that one must meet in order to be granted entrance into the eternal paradise.
Firstly, it is crucial for individuals to acknowledge Jesus Christ as their personal Lord and Savior. This means accepting His sacrifice on the cross for our sins and confessing Him as the Son of God. In John 14:6, Jesus Himself said "I am the way and truth and life; no one comes to Father except through me."
Secondly, living a righteous life is essential for those who wish to enter heaven. This includes following God's commandments outlined in scripture such as loving your neighbor as yourself (Mark 12:31), forgiving others (Matthew 6:14-15), avoiding sexual immorality (1 Corinthians 6:18) among other things.
Thirdly, having faith that salvation can only come through Christ alone plays an important part in attaining entry into heaven. As stated in Ephesians 2:8-9 "For by grace you have been saved through faith; not of yourselves; it is gift of God."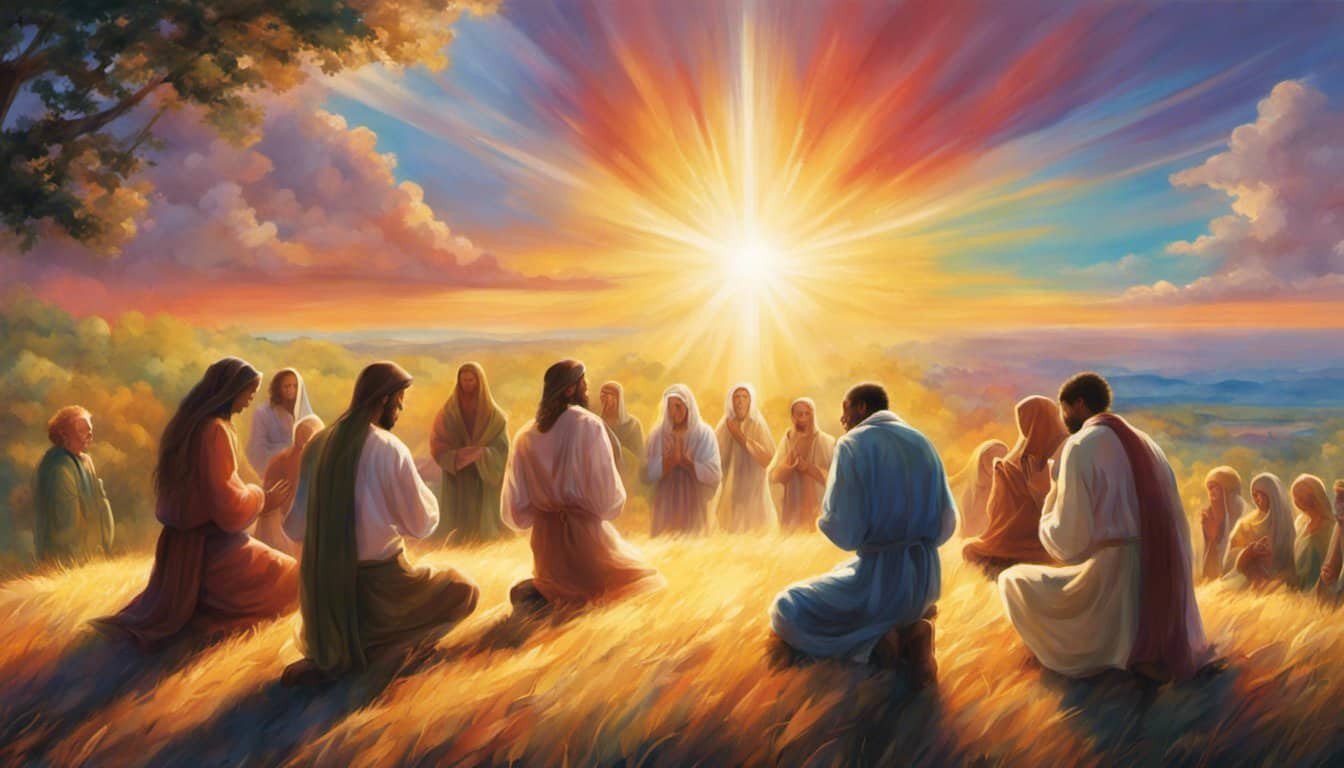 It's important for Christians not just focus on these three criteria but also continue growing their relationship with Christ daily by reading scriptures regularly or attending church services where they can learn more from pastors or other Christian leaders.
In conclusion entering Heaven requires acknowledging Jesus' forgiveness over sin while leading an upright lifestyle based upon biblical principles while having unwavering faith that salvation comes only from believing this message taught throughout scripture."
The role of faith and good works in attaining Heaven
As a youth pastor, I'm often asked about the role of faith and good works in attaining heaven. It's an important question, one that deserves careful consideration.
First and foremost, we must understand that our salvation is a gift from God. We cannot earn it through our own efforts or good deeds. As Ephesians 2:8-9 says, "For by grace you have been saved through faith; and this is not your own doing, it is the gift of God—not because of works, lest any man should boast."
But while we cannot earn our salvation through good works alone, James 2:14-26 reminds us that true faith will always be accompanied by good deeds. Our actions are evidence of what we believe in our hearts.
In other words, if we truly believe in God and His love for us as demonstrated through Jesus Christ's sacrifice on the cross for our sins (John 3:16), then it will naturally lead to a desire to live out His commandments (John 14:15). As Christians who have accepted Jesus as their Lord and Savior are no longer under condemnation but free from sin(Romans 8).
So while faith alone saves us from eternal separation from God(Romans10), living out that faith with loving actions towards others(1 John3) shows evidence to ourselves/others arounds how real/strong/genuine your relationship with Christ really is(Eph4).
Ultimately though at judgement day only those who accept christ as there savior get into heaven(Acts4). Faith without works can't save you but Works without Faith also cant save you(James2)
In summary – Good deeds don't guarantee anyone's place in Heaven; they simply reflect the heart change brought about by true saving belief(salvation)in Christ which leads believers to follow him according his commands including serving
The importance of Jesus Christ in the path to Heaven
As a youth pastor who deeply cares about your spiritual growth, let me tell you about the importance of Jesus Christ in the path to heaven. According to the Bible, Jesus is not just a prophet or teacher, but He is God's only son sent down from heaven to save us from sin and death.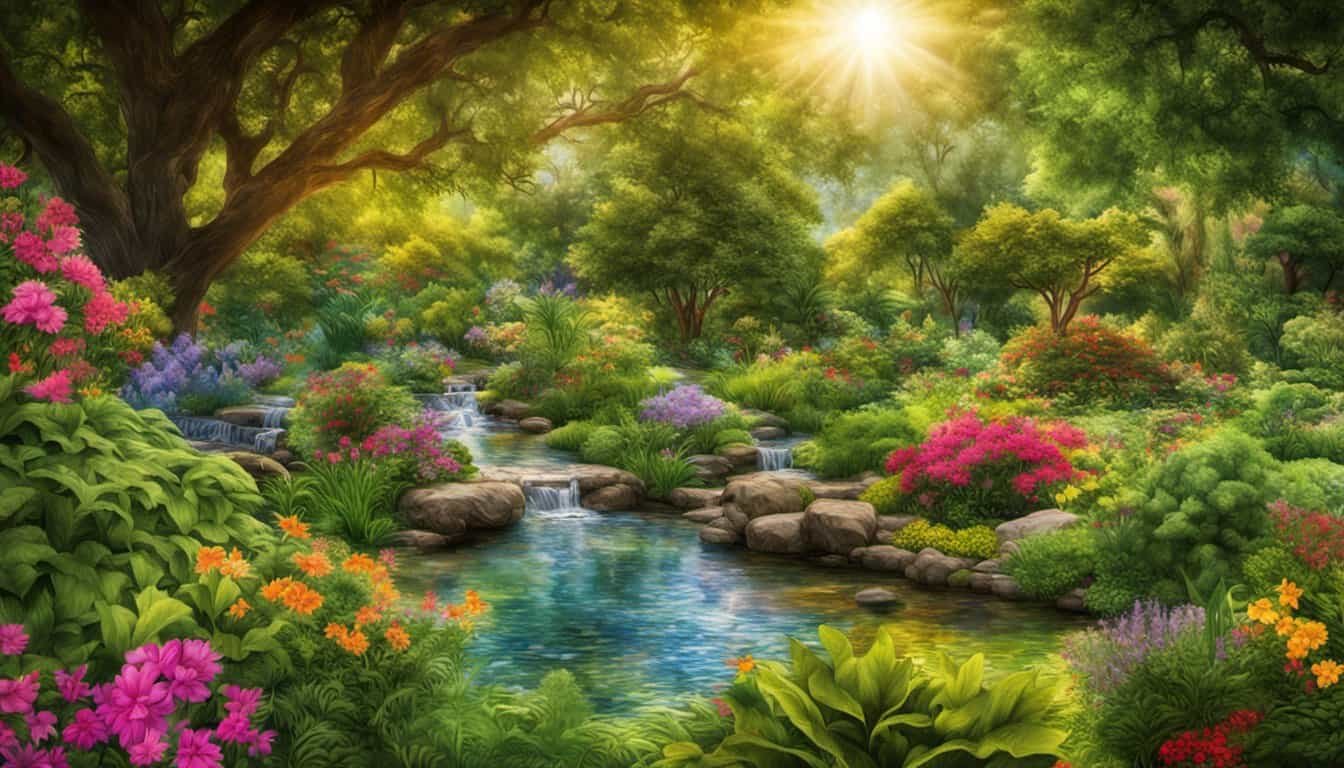 You see, every human being has sinned and fallen short of God's glory (Romans 3:23). Our sins separate us from God because He cannot tolerate any wrongdoing. However, through His love for humanity and desire for our salvation, God sent His only son Jesus Christ to die on the cross so that we could be forgiven and reconciled with Him (John 3:16).
Now I know what you might be thinking – how can one person dying two thousand years ago possibly have any impact on my life today? Well friend, it all comes down to faith. When we believe in our hearts that Jesus died for our sins and rose again three days later as proof of His divinity (1 Corinthians 15:3-4), we are saved by grace through faith alone (Ephesians 2:8-9).
This means that no amount of good works or religious rituals can earn us a spot in heaven – it is only by accepting Jesus as Lord and Savior that we can enter into eternal life with Him (John 14:6). So if you want assurance of your salvation and peace with God now until eternity, I urge you today to invite Jesus into your heart.
Remember my dear friend – Christianity isn't just another religion or set of rules; it's an intimate relationship with the living God made possible through His beloved Son. Don't miss out on this incredible opportunity!
The hope and promise of eternal life in Heaven for believers
As a youth pastor, I know that the topic of eternal life in heaven can be both comforting and confusing for those new to Christianity. The hope and promise of spending eternity with our Creator is a central tenet of our faith, but what does the Bible say about going to heaven?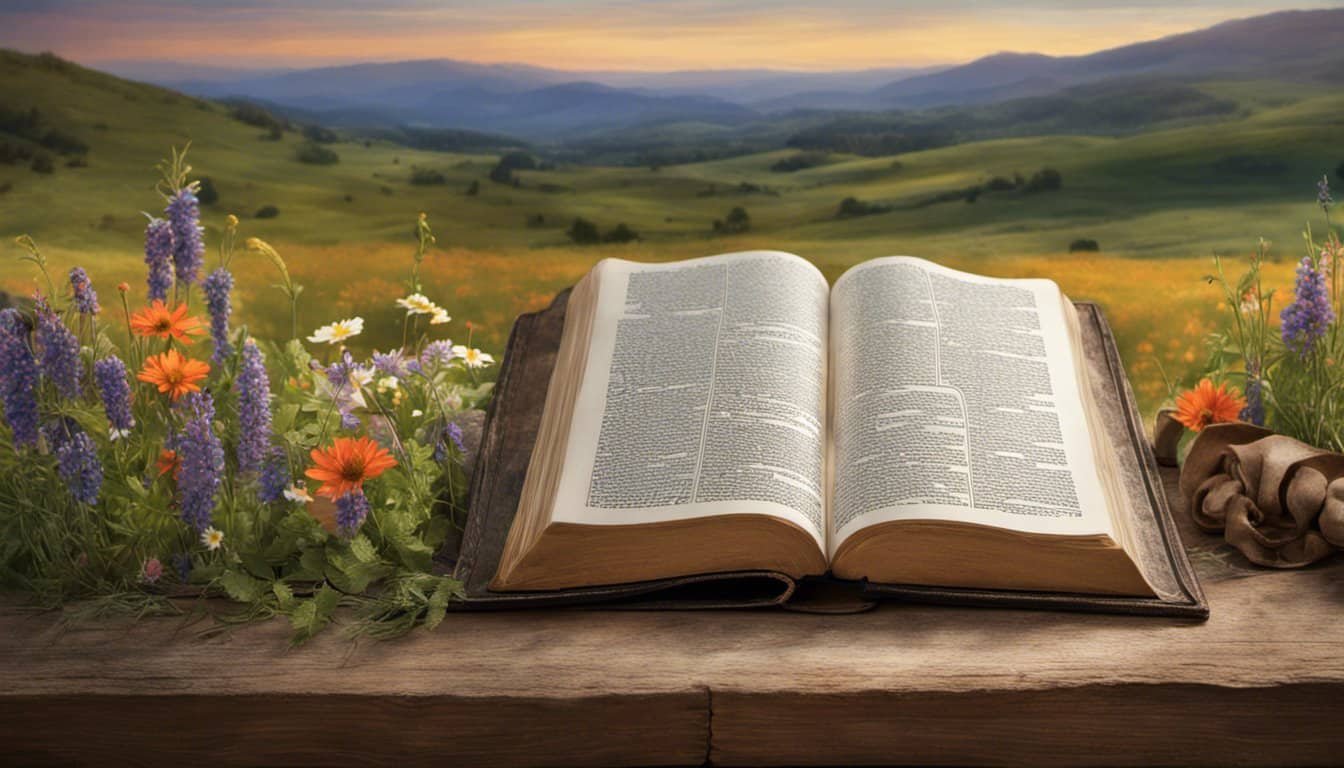 Firstly, it's important to understand that the concept of "heaven" itself is multifaceted in Christian belief. While some may envision it as an ethereal paradise above the clouds, others see it as more akin to a restored Earth free from sin and suffering.
Regardless of one's interpretation, however, there are certain core beliefs shared by all Christians when it comes to eternal life. Namely: we believe that through faith in Jesus Christ – who died on the cross for our sins – we have been given access to this eternal life.
But what does this mean practically? It means that death no longer has power over us; rather than being simply an end point after which nothing exists beyond this world (as some other religions teach), we believe that death is merely a transition into another realm where God reigns supreme.
This reality should bring comfort not only because we can look forward with confidence towards eternity spent with God but also because it gives meaning and purpose here on earth! Knowing you're living each day according to His plan makes everything feel more meaningful!
In sum: while there will always be questions surrounding exactly what awaits us in heaven or how exactly things will play out at Judgment Day- these are details best left up too GOD himself- knowing Jesus personally allows believers peace about their final destination while providing joy-filled purpose & meaning along their journey!
Conclusion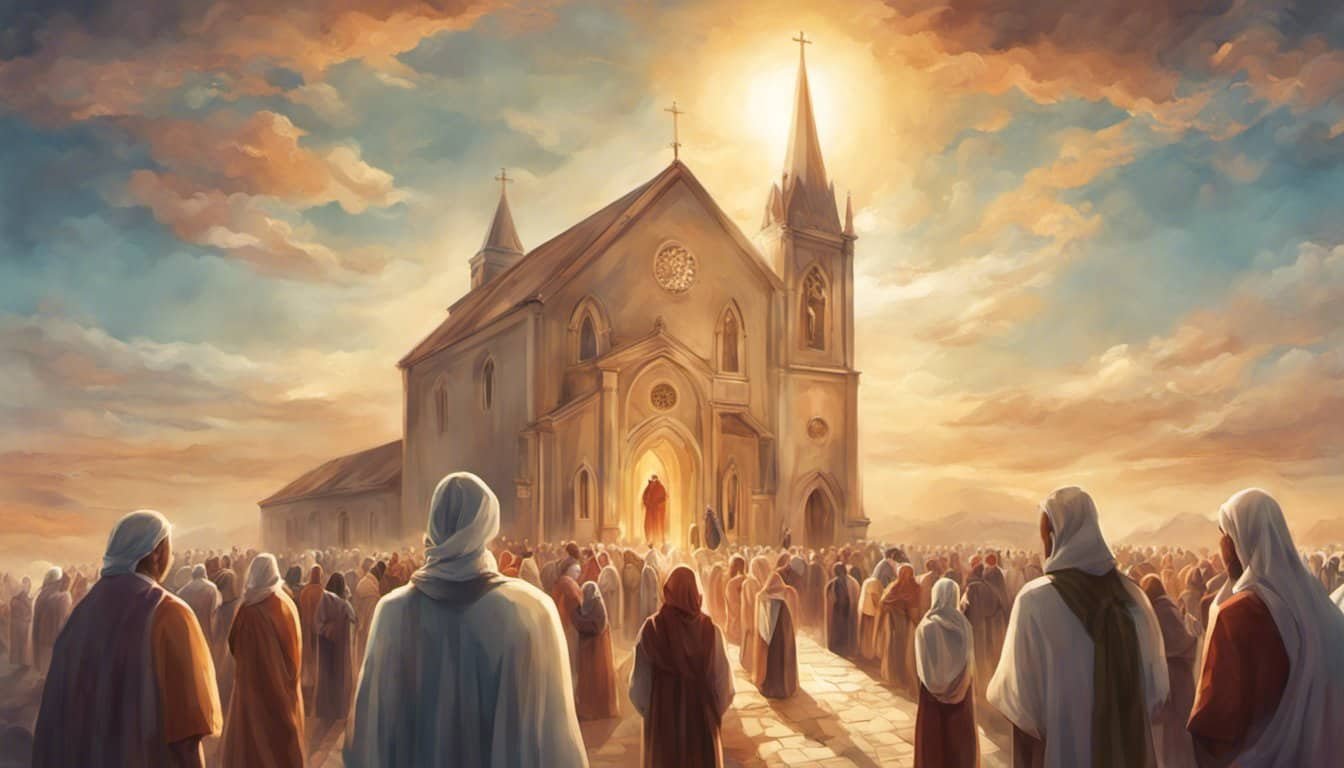 As we have learned in this article, heaven is an incredible promise held out to all believers. Although the criteria for entry into Heaven may seem impossible, we can trust that Jesus Christ has already opened the gates of Heaven and made us eligible to enter through faith in Him. If you are interested in learning more about how Jesus can lead you into eternal life with God, please reach out—I would love to talk with you!