Dealing with emotional hurt isn't a walk in the park. It's a universal experience that everyone, at some point, grapples with. Yet, how we navigate our way through these troubled waters can drastically differ from person to person. For some folks, they look to the wisdom of the ages—timeless texts like the Bible—for guidance and comfort.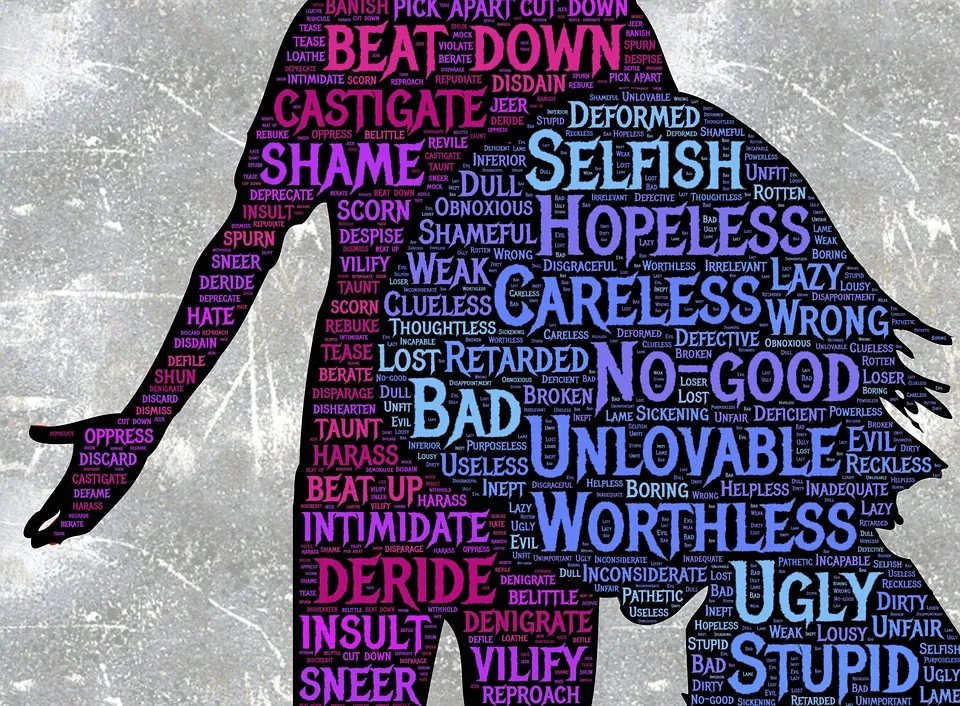 When it comes to emotional pain and suffering, the Good Book has plenty to say. It doesn't shy away from this aspect of human existence but instead addresses it head-on. The Bible offers not only acknowledgement of such hurt but also provides ways for individuals to heal and move forward.
It's important to note that while this sacred text may be thousands of years old, its teachings remain as relevant today as ever before. Whether you're religious or not, there are nuggets of wisdom within its pages that can help in coping with emotional distress.
Understanding Emotional Hurt from a Biblical Perspective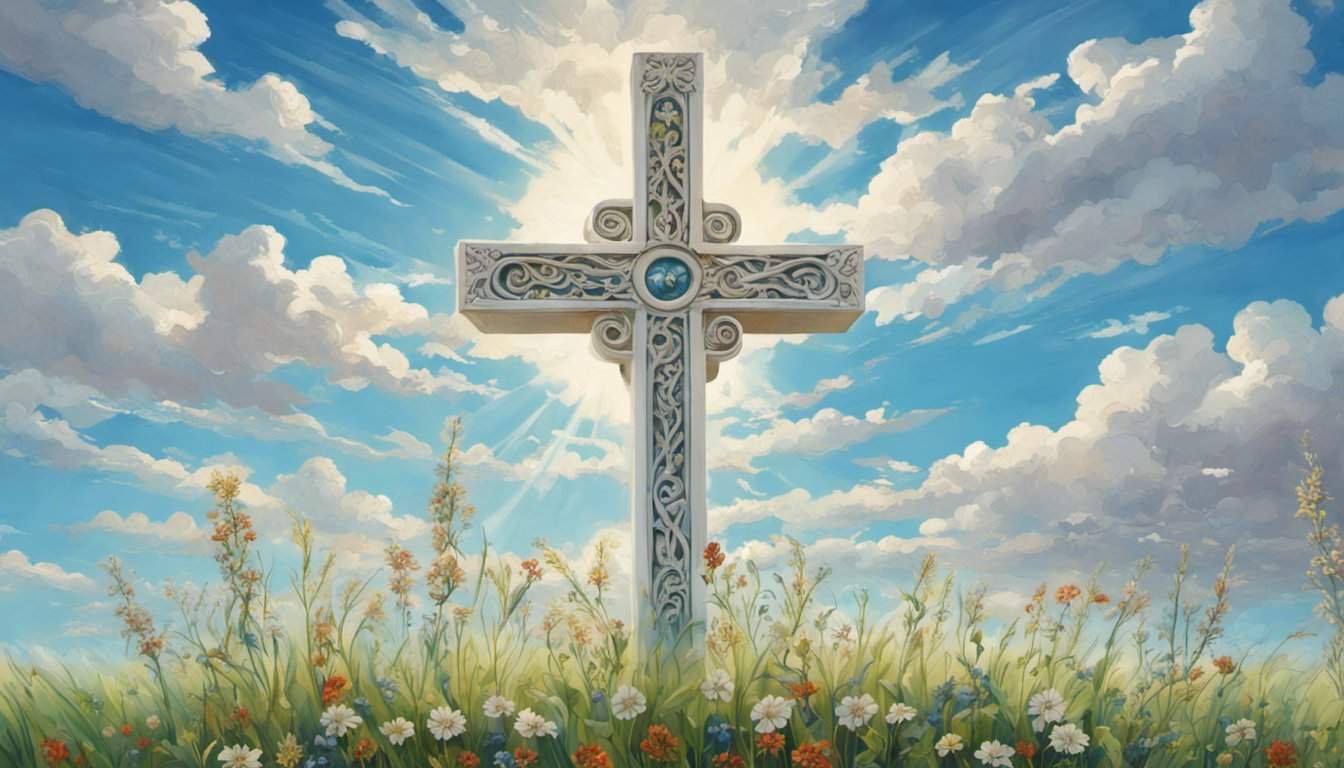 Feeling emotionally hurt? You're not alone. Scripture is filled with people who've experienced the same depth of sorrow. Let's take David for instance, he was no stranger to emotional pain. His heartfelt cries and laments fill the Psalms, providing solace for many today.
Remember when he wrote this in Psalm 147:3, "He heals the brokenhearted and binds up their wounds." Yes, it's clear that God doesn't ignore our hurt. He sees it; He feels it too! And what's more comforting than knowing our Creator understands our pain?
But how does one deal with emotional hurt biblically? Well, let's look at Jesus' teachings. He said in Matthew 11:28-30 (NIV), "Come to me, all you who are weary and burdened, and I will give you rest… For my yoke is easy and my burden is light." This passage presents Jesus as our refuge during stormy times.
Now here comes Paul with his brilliant advice on handling emotional distress. In Philippians 4:6-7 (NIV), he encourages us not to be anxious about anything but instead pray about everything – tell God your needs and don't forget to thank Him for his answers.
Don't bottle up your feelings
Confide in God through prayer
Lean on faith community
These biblical principles guide us while dealing with emotional wounds. It may seem like an uphill task but remember what Psalm 34:18 says? "The LORD is close to the brokenhearted; He rescues those whose spirits are crushed."
Dealing with emotional hurt isn't a walk in the park; however, these biblical insights provide hope and strength in such situations.
What the Bible Says About Dealing with Emotional Pain
Life throws curveballs, doesn't it? And sometimes, those curveballs leave us grappling with deep emotional pain. But hang in there! The Bible has got some profound insights for folks navigating the rough patches of life.
First off, Psalm 34:18 assures us that God is near to the brokenhearted and saves those who are crushed in spirit. It's like a gentle reminder that you're not alone in your struggle; there's divine support on standby. Similarly, Matthew 5:4 offers comfort to those mourning, promising they'll be comforted.
Moving along, let's glance at Psalm 147:3 – He heals the brokenhearted and binds up their wounds. Now isn't that something? That verse provides reassurance that healing from emotional hurt is possible.
But what about when the pain seems too much or lingers for way too long? Well, we find answers in 1 Peter 5:7 where it suggests casting all your anxieties on him because he cares for you. This verse promotes an approach of entrusting our worries and hurts to God.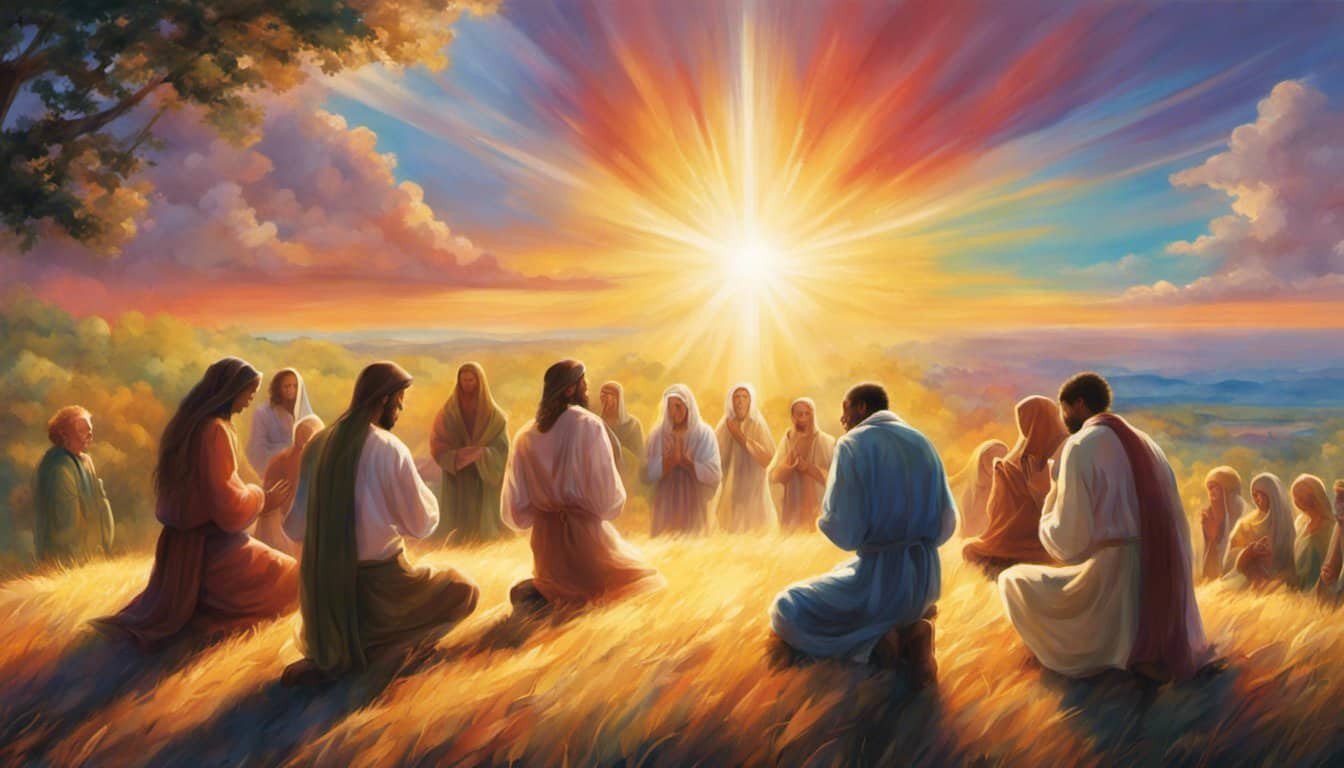 Lastly, Romans 8:18 places our sufferings into perspective by stating "the sufferings of this present time are not worth comparing with the glory that is to be revealed to us". So even when things get tough, remember this temporary discomfort pales compared to future joy.
So here's what we've gleaned:
God is close to those hurting (Psalm 34:18)
Those mourning will receive comfort (Matthew 5:4)
Healing from emotional wounds is possible (Psalm 147:3)
We can lay our worries onto God (1 Peter 5:7)
Current suffering can't compare with future glory (Romans 8:18)
The Bible certainly paints a picture of hope, healing and comfort for those dealing with emotional pain. Remember, it's okay to seek help and lean on your faith during tough times. After all, we're all just humans navigating this thing called life.
Applying Biblical Teachings to Heal Emotional Wounds
When it comes to healing emotional wounds, the Bible offers a wealth of wisdom. It teaches that comforting others in their troubles can also help heal our own pain. Scriptures like 2 Corinthians 1:3-4 highlight this concept beautifully, "Praise be to the God and Father of our Lord Jesus Christ, the Father of compassion and the God of all comfort, who comforts us in all our troubles so that we can comfort those in any trouble with the comfort we ourselves receive from God."
The Bible also calls for patience during times of emotional hurt. It's clear from scriptures such as Romans 5:3-4, which states "Not only so, but we also glory in our sufferings because we know that suffering produces perseverance; perseverance, character; and character, hope." This scripture suggests that enduring emotional distress is not a sign of weakness but rather an opportunity for growth.
Moreover, forgiveness is often emphasized as an essential step towards healing. They say holding onto anger and resentment only hurts you more. The Bible supports this idea too! Ephesians 4:31-32 reads "Get rid of all bitterness, rage and anger…Be kind and compassionate to one another forgiving each other just as God forgave you". What better way than forgiveness to release emotional burdens?
And let's not forget about prayer! In Philippians 4:6-7 it says "Do not be anxious about anything but in every situation by prayer and petition with thanksgiving present your requests to God". Prayer is portrayed here as a powerful tool against anxiety or stress – emotions often linked with deep-seated wounds.
Lastly remember self-love isn't selfish! After all how can you love your neighbor if you don't love yourself? This sentiment resonates deeply within Mark 12:31 where it says "Love your neighbor as yourself".
So there you have it! The Bible isn't only a spiritual guide but also a manual for emotional healing. It reminds us of the power of comfort, patience, forgiveness, prayer and love in overcoming emotional hurt.
Real Life Stories: How Faith Helped Overcome Emotional Hurt
Let's take a moment to dive into some real-life stories that beautifully illustrate how faith has served as a powerful tool in healing emotional hurt. These stories, shared by ordinary individuals, underscore the profound impact of faith on mental wellbeing.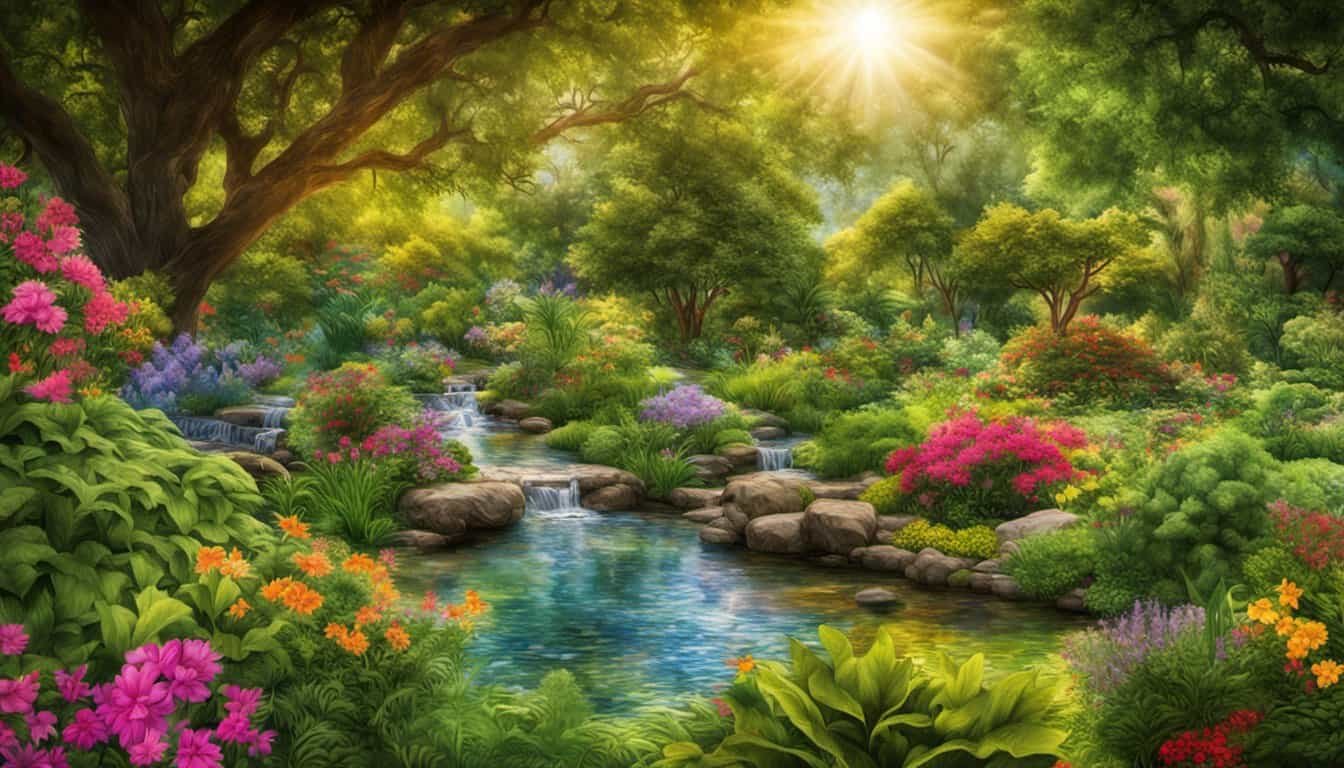 First off, meet Jane. She was going through one of life's most challenging phases – divorce. It was a time when she felt her world crumbled around her. Yet, amidst this raw emotional turmoil, Jane found solace in her faith. Regular prayer and scripture reading became therapeutic for her. They reminded her that even during tough times, God is there to provide comfort and guidance.
Then there's Tom. He grappled with the sudden loss of his beloved spouse to cancer. The grief was overwhelming; it felt like a gaping wound that wouldn't heal. However, Tom found strength in his local church community who stood by him throughout this painful journey. His faith taught him about hope and resilience and gave him the courage to face each day anew.
Not forgetting Sarah who battled depression for years and often felt alone in her struggle until she discovered the healing power of prayer and meditation grounded in biblical teachings about self-worth and love.
Such inspiring individuals have discovered that their faith can be an anchor during stormy times:
Jane found comfort through regular prayers.
Tom leaned on his church community for support.
Sarah used biblical teachings as a source of strength against depression.
Their experiences echo what many others have found – faith can indeed guide us towards healing from deep-seated emotional wounds or traumas we may carry with us.
Conclusion: Embracing Healing Through Faith and Scripture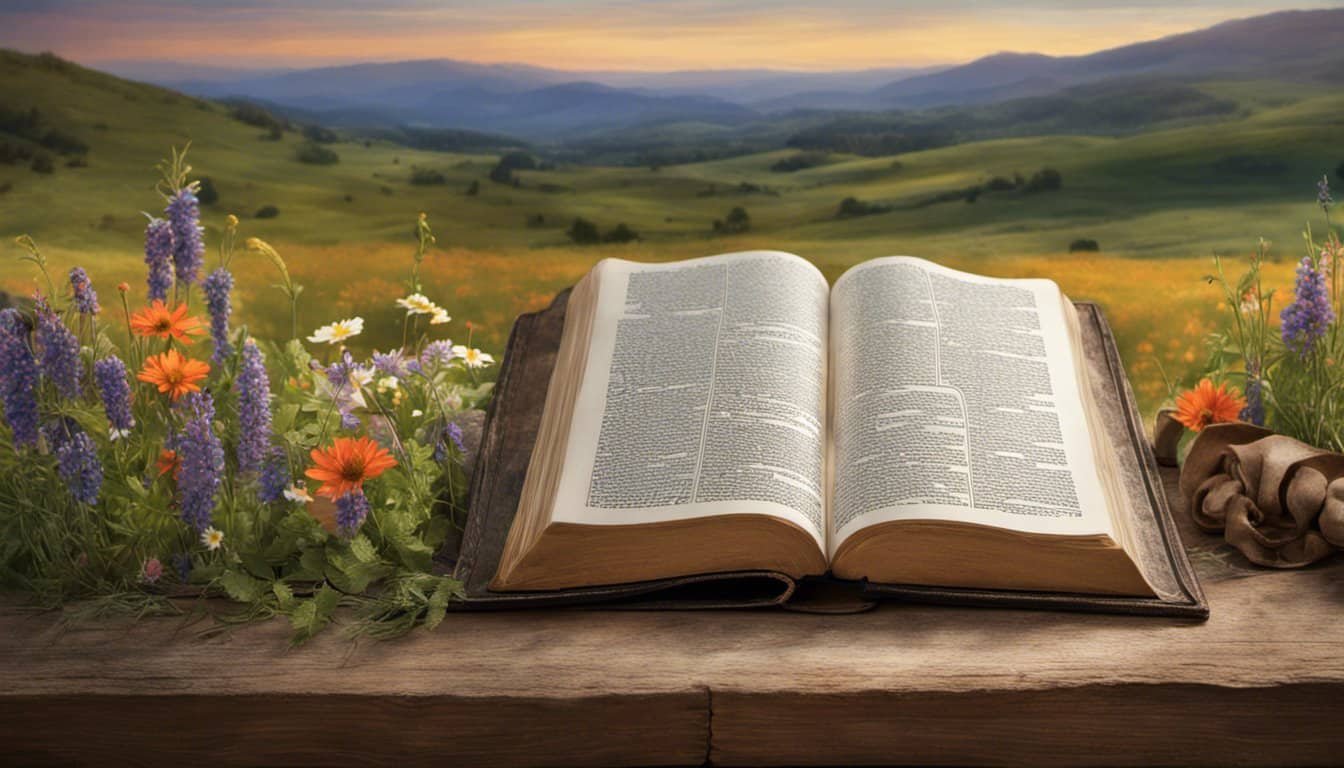 Healing emotional hurt isn't a walk in the park, it's a journey. That journey can be made easier when one embraces their faith and leans into scripture for comfort and guidance.
The Bible, she's filled with countless verses about healing, forgiveness, and resilience. Scriptures like Psalm 147:3 "He heals the brokenhearted and binds up their wounds" or Jeremiah 17:14 "Heal me, O LORD, and I shall be healed; save me, and I shall be saved" serve as reminders that healing is possible through faith.
She should remember that it's okay to feel pain. The Bible doesn't say we won't experience hardships or heartbreaks; instead it reassures us that God will always be there to help us through those tough times. As noted in 2 Corinthians 1:3-4 "God… comforts us in all our troubles so that we can comfort others."
Now they might wonder how exactly to utilize these scriptures to heal emotionally? Here are some pointers:
Pray: They should talk to God about what they're feeling.
Meditate on Scripture: They could focus on specific verses that speak to them or their situation.
Seek Support from Fellow Believers: Sharing experiences with others who understand what they're going through can be very therapeutic.
One shouldn't forget self-care either! Alongside spiritual practices they need physical care too – eating well, getting enough sleep, exercise – all these contribute towards overall wellbeing.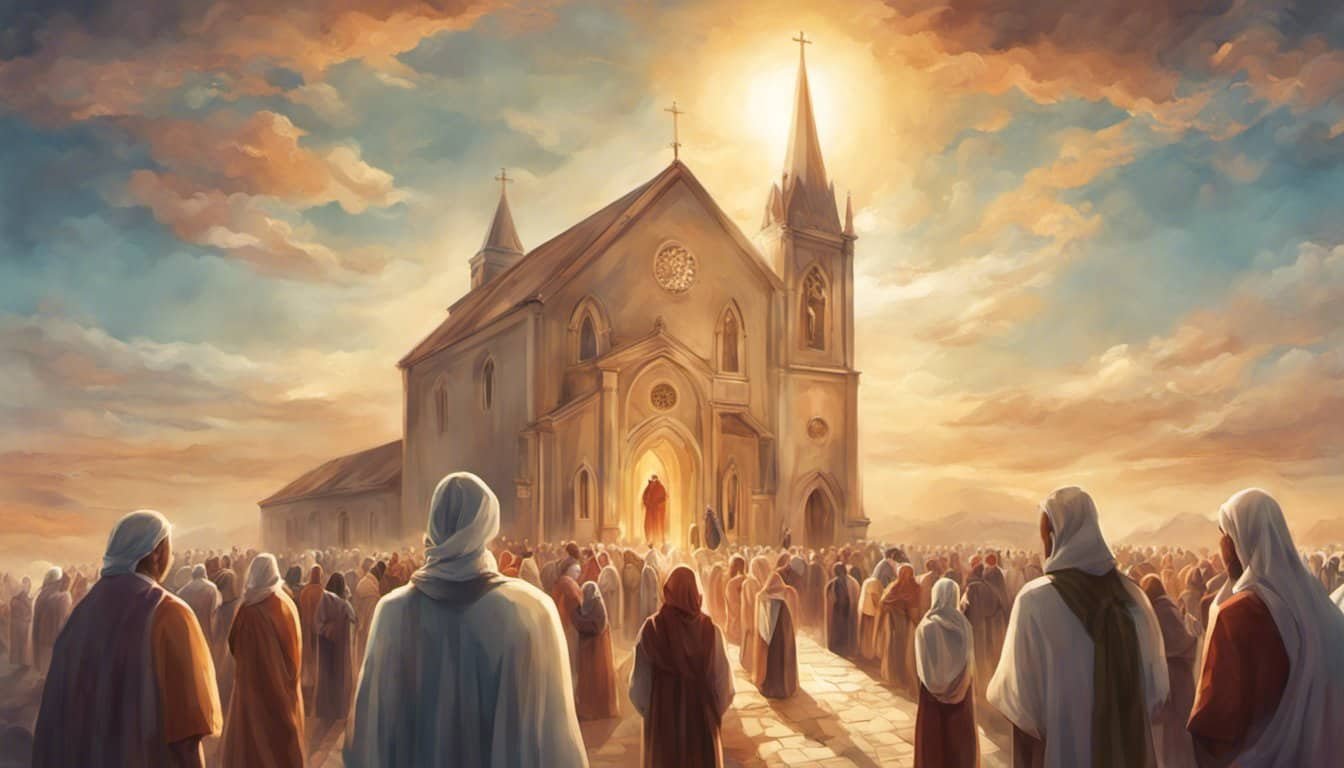 In summing up this faith-filled guide for dealing with emotional hurt – it takes time. It's not a quick fix but rather an ongoing process of trust in God's word and his promises. The Bible has much wisdom about how she can deal with her pain. And while the road may seem long at times, she'll find strength knowing she's not alone. As Psalm 34:18 tells us, "The LORD is close to the brokenhearted and saves those who are crushed in spirit."
So here's to embracing healing through faith and scripture! It isn't always easy, but it's definitely worth it.