Grief can be a heavy burden to bear. It's a universal experience that everyone goes through at some point. But what does the Bible say about healing from such profound sorrow?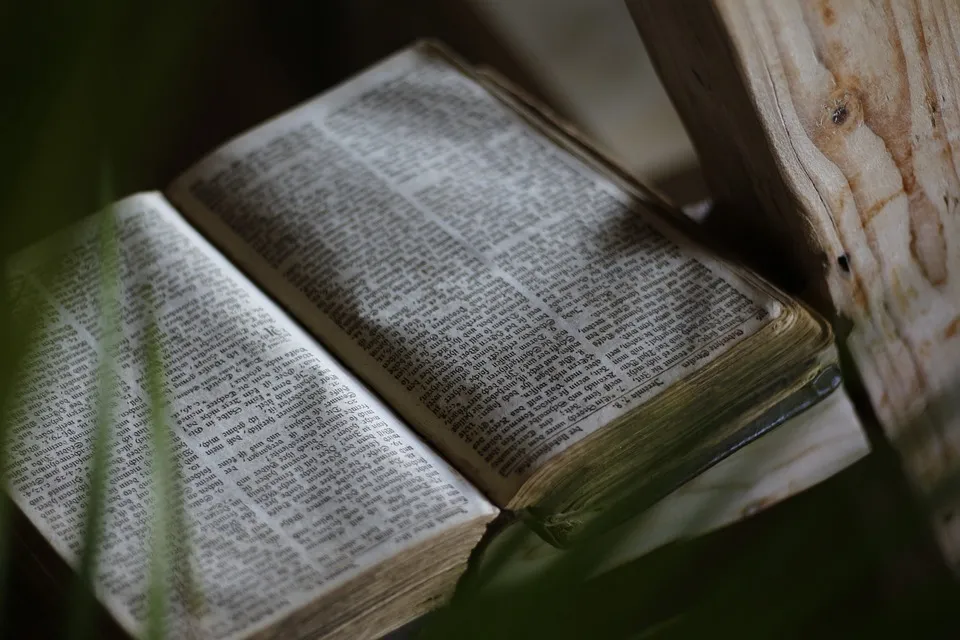 The Good Book is chock-full of wisdom and guidance, especially when it comes to navigating the sometimes treacherous waters of grief. Throughout its pages, there are numerous verses dedicated to providing comfort and solace in times of great sadness.
In essence, the Bible acknowledges the pain one might feel while grieving but also offers hope for healing. Scriptures reassure us that God sees every tear shed and hears every cry for help – promising not only His presence during these challenging times but also His restorative power in mending broken hearts.
Understanding Grief: A Biblical Perspective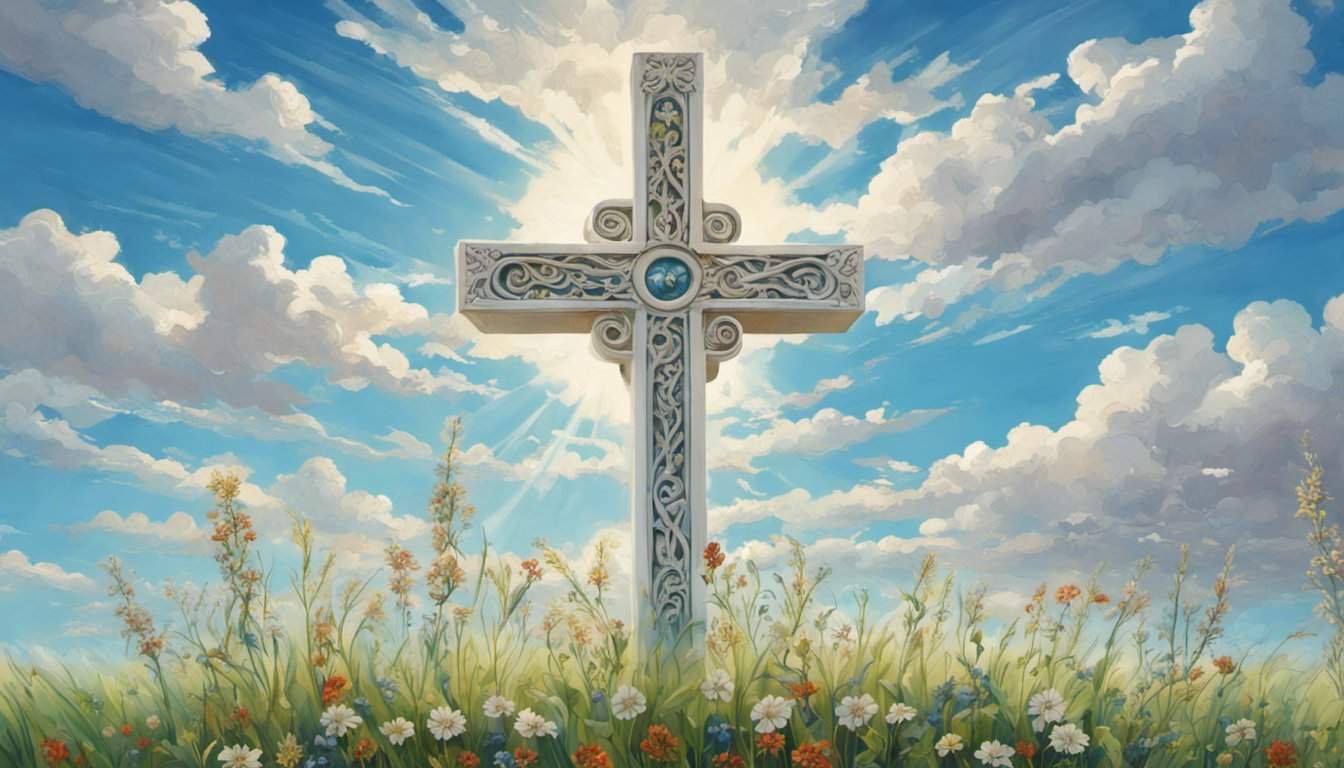 Dealing with grief is a profoundly personal experience, but it's also universally human. From the biblical perspective, folks find solace in knowing that they're not alone in their suffering. Take for instance Psalms 34:18 where it says, "The Lord is close to the brokenhearted and saves those who are crushed in spirit." This verse speaks volumes about God's compassion towards those grappling with immense sorrow.
In the midst of our trials, however, we often forget that even Jesus experienced profound grief during his time on earth. John 11:35 simply states, "Jesus wept." upon hearing of Lazarus' death. It's important to remember that this emotion isn't foreign to Him; He understands our pain because He lived through it Himself.
Moreover, the Bible provides hope for those enduring times of loss and heartache. Revelation 21:4 promises an end to mourning by stating, "He will wipe every tear from their eyes. There will be no more death or mourning or crying or pain…" What better comfort can there be than knowing a day will come when all sorrow disappears?
Interestingly enough, Ecclesiastes 3:1-8 teaches us there's a time for everything under heaven including a time to mourn. This passage reminds us that feeling grief isn't something to suppress – it's part of life's rhythm.
Furthermore, God doesn't leave His children unequipped during these periods of intense emotional distress. In numerous instances throughout Scripture such as Psalm 23 and Isaiah 41:10, believers are reassured of God's unending support and guidance in their journey through grief.
Ultimately though – whether Christian or not – everyone experiences grief differently and heals at their own pace. But if you're seeking comfort within biblical teachings during your journey through loss then remember this: You're not alone; Jesus knows your pain; There is hope for a future without sorrow; It's okay to grieve; And God will provide the strength you need to endure.
Key Bible Verses About Healing from Grief
When life's hardships descend, they often leave a deep void filled with sorrow and grief. The bible has always been a source of solace for those nursing their wounded hearts. It's brimming with verses that provide comfort, reassurance, and spiritual healing.
The book of Psalms holds many such pearls of wisdom. Psalm 34:18 is particularly poignant; it reads, "The Lord is close to the brokenhearted and saves those who are crushed in spirit." This verse assures us that during our darkest hours, we're not alone. God walks alongside us through our heartache, offering His unwavering support.
Similarly, Revelation 21:4 offers hope for an end to grief saying "He will wipe every tear from their eyes. There will be no more death or mourning or crying or pain…" It's a promise of a future where sorrow doesn't exist and tears don't fall – an ultimate healing from grief.
Then there's Matthew 5:4 which says "Blessed are those who mourn, for they shall be comforted." Here Jesus reminds us that feelings of grief aren't signs of weakness but rather opportunities for receiving divine consolation.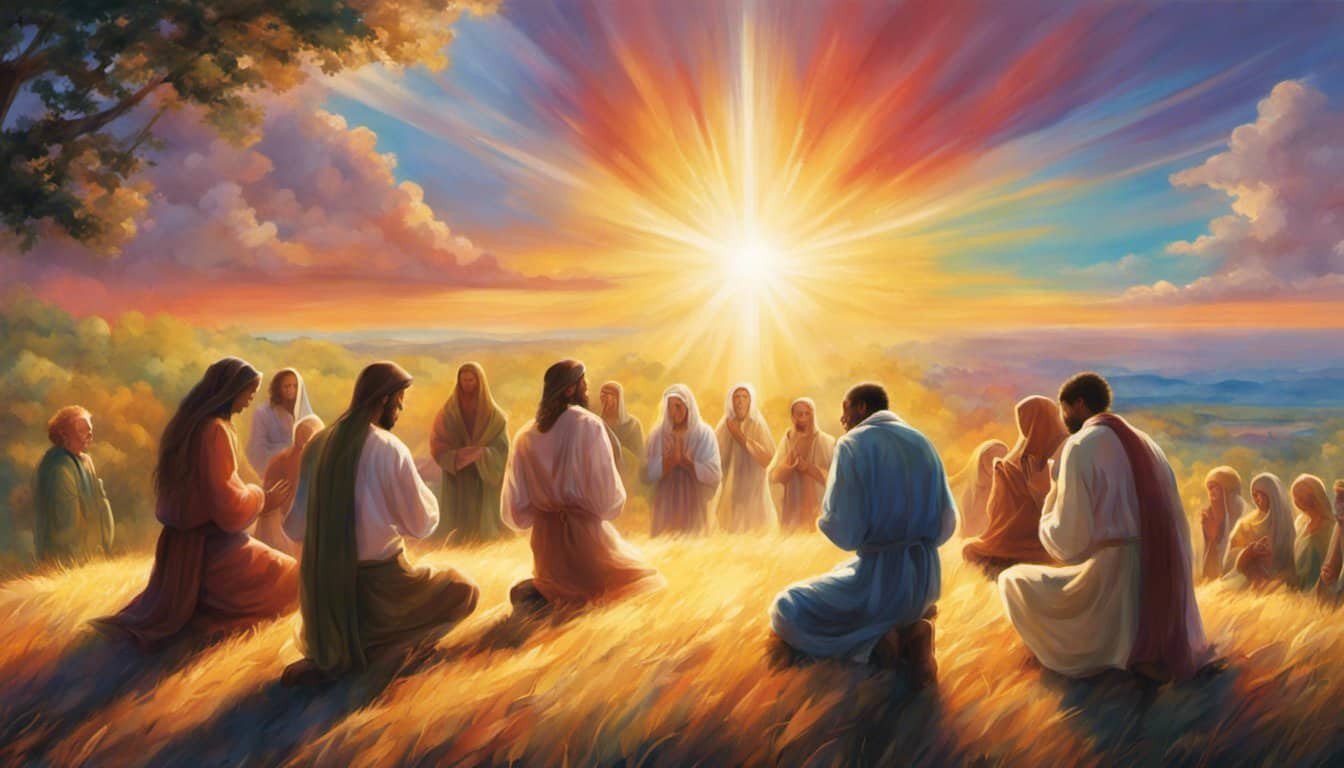 And let's not forget John 14:27 where Jesus offers peace beyond human understanding – "Peace I leave with you; my peace I give you…Do not let your hearts be troubled and do not be afraid." These words serve as a soothing balm on wounds inflicted by loss.
Here are the mentioned verses in summary:
Psalm 34:18 – "The Lord is close to the brokenhearted…"
Revelation 21:4 – "He will wipe every tear from their eyes…"
Matthew 5:4 – "Blessed are those who mourn…"
John 14:27 – "Peace I leave with you…"
In essence, the Bible provides a wealth of wisdom, consolation and promises for healing from grief. It assures us that while pain is part of the human experience, God's comfort and peace will ultimately prevail.
How God Provides Comfort and Healing in Times of Grief
Grieving can feel like you're stuck in a storm with no shelter. But amid the anguish, faith often offers solace to those grappling with loss. The Bible, specifically, provides numerous passages that speak directly to healing from grief.
Many folks find comfort in the Psalms during trying times. Psalm 34:18 springs to mind: "The LORD is close to the brokenhearted and saves those who are crushed in spirit." This verse reassures us that during our darkest moments, we're not alone; God's presence is a stronghold we can lean on.
In addition to providing comfort, scripture also offers guidance on navigating the path of grief. 2 Corinthians 1:3-4 tells us: "Praise be to the God and Father of our Lord Jesus Christ, the Father of compassion and the God of all comfort, who comforts us in all our troubles so that we can comfort those in any trouble with the comfort we ourselves receive from God." This passage not only highlights divine consolation but also encourages empathy for others experiencing similar struggles.
Furthermore, there's hope embedded within these holy words. Take Revelation 21:4 as an example: "He will wipe every tear from their eyes. There will be no more death or mourning or crying or pain…" Herein lies a promise – though grief may be profound now, it won't last forever.
Lastly, let's shed light on Romans 8:28 where it states "…that in all things God works for the good of those who love him…" Even when life feels overwhelmingly bleak due to loss, this verse assures believers that there's purpose behind every pain endured.
So whether you're seeking solace amidst sorrow or strength during hardship – remember these verses. They serve as gentle reminders – you're never alone; your pain has purpose; healing comes with time; and above all, there's always hope.
Practical Ways to Apply Biblical Teachings on Healing Grief
Healing from grief isn't a walk in the park. The Bible, however, provides comfort and guidance during these times of sorrow. Here's how one might apply those teachings practically.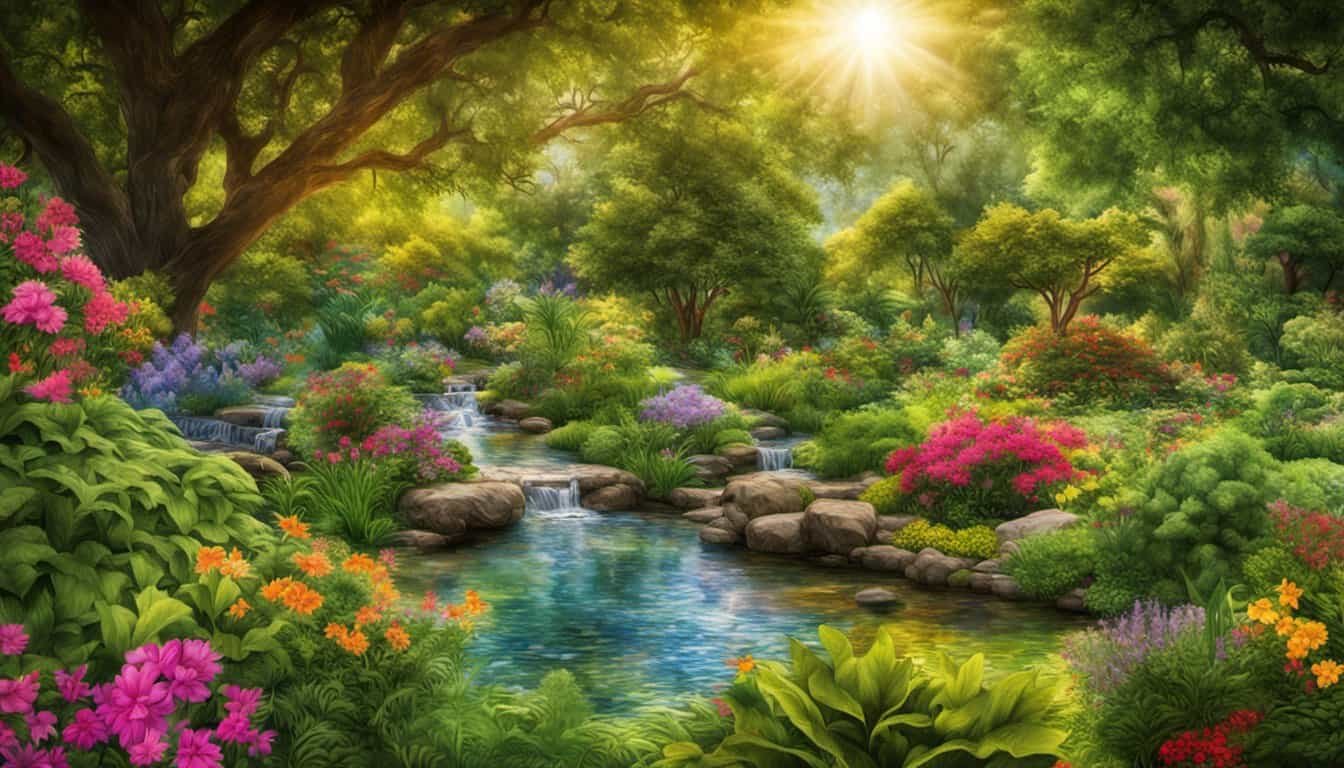 First off, prayer is a powerful tool that the Bible often emphasizes. It's not just about asking for healing but also expressing feelings of sadness and despair to God. He listens – Psalms 34:18 assures that 'the Lord is close to the broken-hearted'. So, there's no need to bottle up those emotions.
Next, seeking community support can make a massive difference. The Bible encourages believers to 'carry each other's burdens' (Galatians 6:2). This means reaching out to trusted friends or family members who can provide emotional support or even joining a grief support group at church.
Let's not forget the power of scripture in providing solace during tough times. Meditating on comforting verses such as Revelation 21:4 ('He will wipe every tear from their eyes') may bring some peace amidst sorrow. Keeping a journal where you jot down reflections on these scriptures could be beneficial too!
Moreover, serving others is another practical way towards healing as per biblical teaching. Even while grieving, helping someone else in need shifts focus from self-grief and can be quite therapeutic.
Lastly, remember it's okay to grieve and take time off for self-care; Ecclesiastes reminds us there's 'a time to weep…a time to mourn'. Give yourself permission to feel those emotions fully without guilt.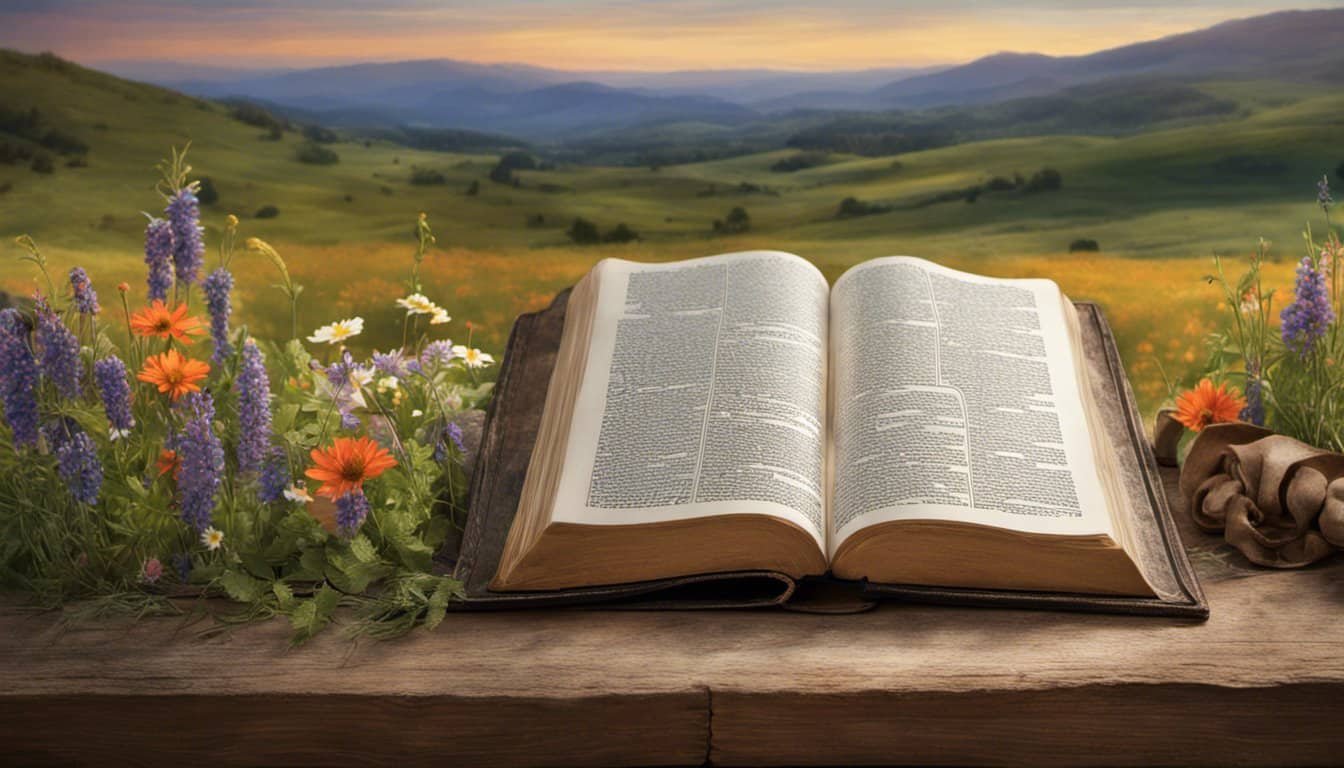 So there you have it! Applying these biblical teachings may help ease your journey through grief – they've proven helpful for many individuals before.
Conclusion: Embracing Hope and Healing Through the Bible
It's been a journey, hasn't it? We've walked through the valleys of grief together. Explored what the Bible has to say about healing from this heartache. Hopefully, it's brought some comfort, maybe even sparked a glimmer of hope.
Firstly, we discovered that God is near to the brokenhearted. He sees their tears and feels their pain. The Psalms are full of heartfelt cries for help, and they remind us that it's okay to express our sadness to God. For everyone who turns to Him in times of sorrow, there's a promise – He will bind up our wounds.
Psalm 34:18: "The Lord is close to the brokenhearted and saves those who are crushed in spirit."
Psalm 147:3: "He heals the brokenhearted and binds up their wounds."
Secondly, we learned that Jesus Himself experienced grief while on Earth. His friend Lazarus died; he felt sorrow at Jerusalem's future destruction; he carried our sorrows on the cross – proof enough that God understands our pain intimately.
Isaiah 53:4: "Surely he took up our pain and bore our suffering…"
Finally, we found out that comfort can come from unexpected places – like Job's friends who sat with him in silence for seven days without speaking a word (Job 2:13). Sometimes just being there can make all difference in world!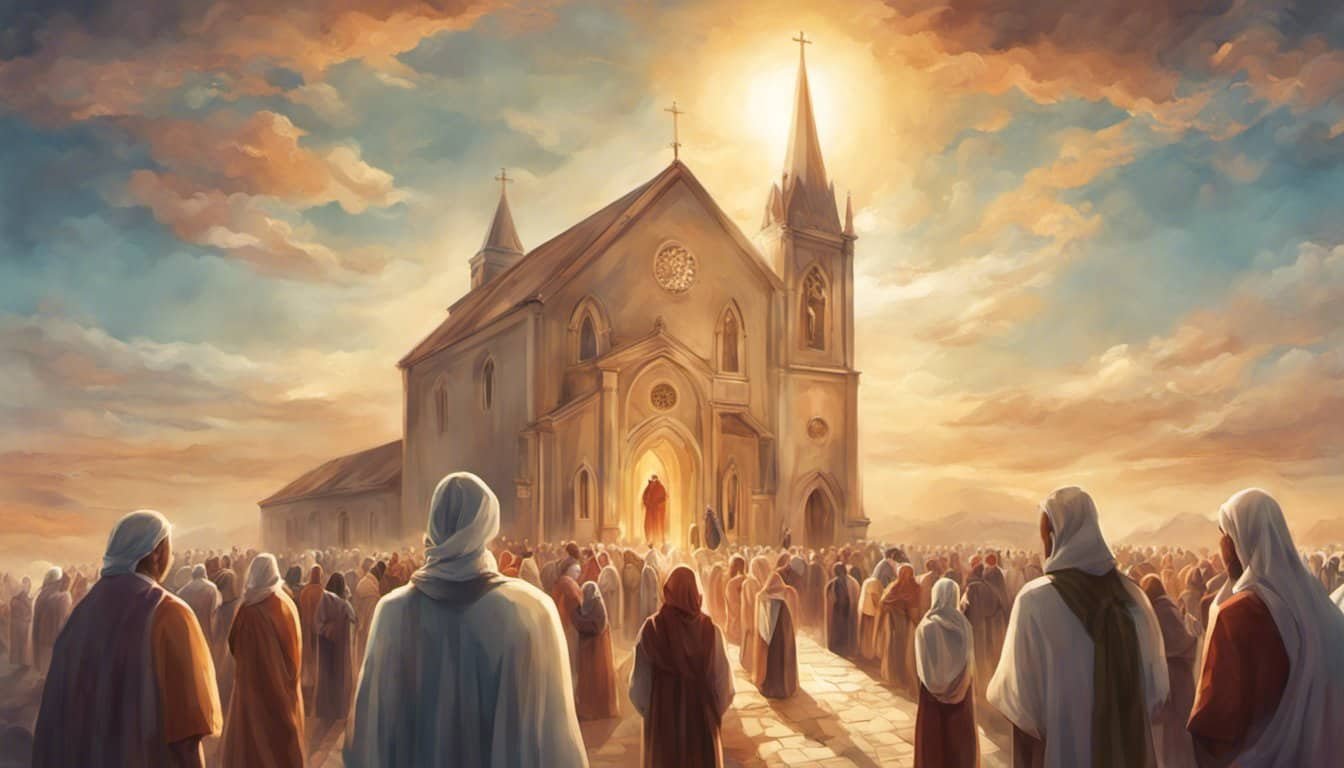 Now as we wrap things up here today, let's not forget one crucial point – grieving doesn't mean lack of faith! Rather it's an expression of profound love lost but also hope held onto tightly because according to Revelations 21:4:
"He will wipe every tear from their eyes. There will be no more death or mourning or crying or pain…"
So yes, healing may take time; it might even feel like an uphill battle, but remember, God is there every step of the way. And in that journey lies a beautiful promise – healing and hope through His word. So let's hold onto that as we continue to navigate life with its inevitable ups and downs.
The Bible, they say, isn't just a book. It's a love letter from God to us all – one that brings comfort in sorrow and offers hope for healing from grief.