Life presents us with many challenges, and affliction is among the hardest to bear. It is in these moments that we often turn to our faith to find comfort, hope, and answers. In this blog post, we will explore what the Bible says about affliction and how we can find strength and endurance amidst adversity. Whether you're experiencing affliction yourself or simply seeking guidance on how to support loved ones going through tough times, keep reading to learn more.
Affliction is Inevitable in this Life
As much as we would like to avoid it, affliction is an inevitable part of life. Pain, suffering, adversity, trials, and tribulations are all experiences that we will face at some point in our lives. It's not a matter of if but rather when we will encounter affliction.
The Bible makes it clear that affliction is a natural part of life. In Job 5:7, it says, "Yet man is born to trouble as surely as sparks fly upward." In other words, affliction is an inherent part of the human experience. It is not a punishment from God, but a result of living in a fallen world.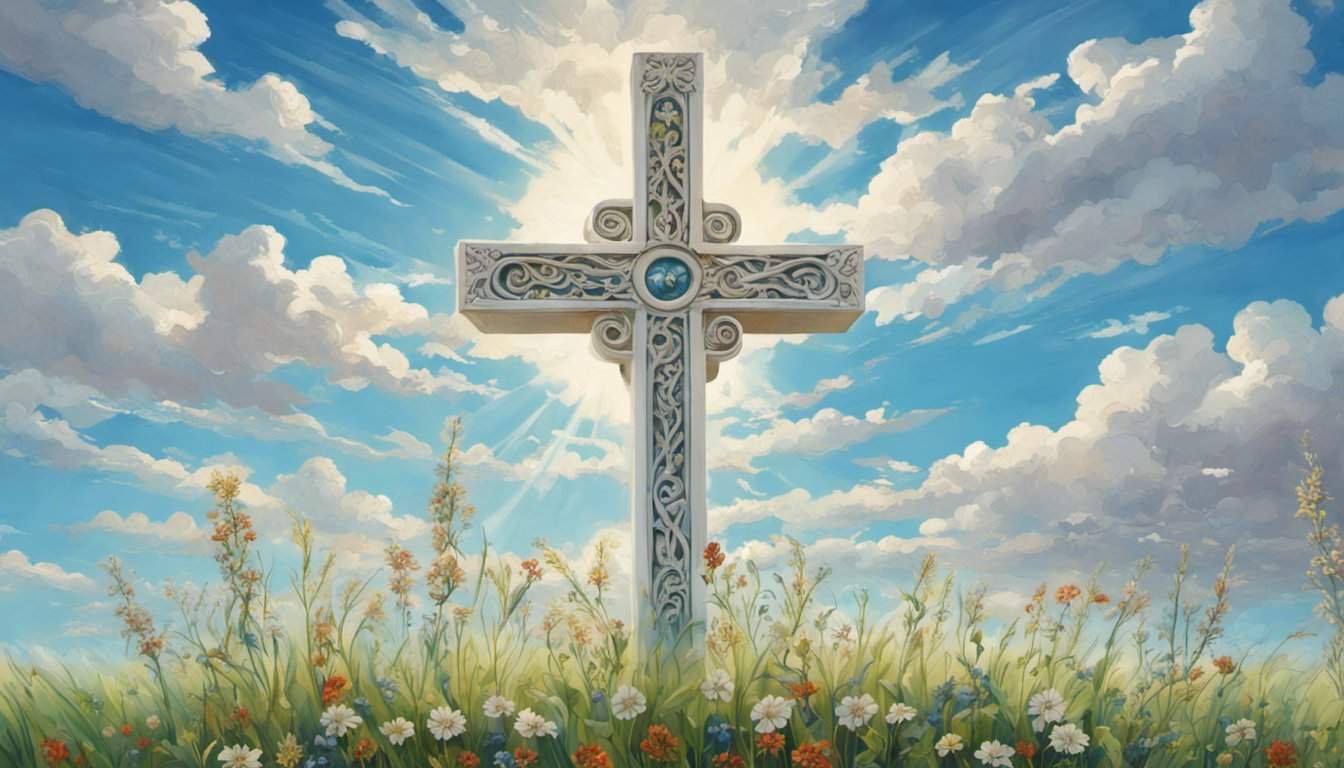 As Christians, we should not be surprised when we face affliction. In fact, Jesus warned us that we would face trials and tribulations in this life. In John 16:33, he said, "In this world you will have trouble. But take heart! I have overcome the world."
While affliction may be inevitable, our response to it is not. We can choose to face our difficulties with faith and endurance, or we can succumb to despair and defeat. The Bible offers us guidance and encouragement for how to face affliction with hope and perseverance.
Here are some key points to keep in mind when facing affliction:
Turn to God and His Word for guidance and strength.
Lean on the support of fellow believers and ask for prayer.
Look for opportunities to serve and minister to others, even in the midst of your own suffering.
Keep an eternal perspective and remember that your hope is in Christ, not in this world.
In the face of affliction, we can take comfort in knowing that God is with us and that He has a plan for our lives. Romans 8:28 tells us, "And we know that in all things God works for the good of those who love him, who have been called according to his purpose."
While we may not always understand why we are going through a particular trial or hardship, we can trust that God is using it for our ultimate good and His glory. As we endure our afflictions with faith and perseverance, we can look forward to the ultimate gift of redemption and salvation that has been made possible through Jesus Christ.
The Biblical Perspective on Affliction
Affliction is an unavoidable reality of life, and the Bible offers guidance on how to face it. Biblical teachings on afflictions go beyond surface-level platitudes and delve into the depth of human suffering.
One can find references to affliction across the scriptures. The book of Job is an excellent starting point, where readers find a narrative of a man who suffered immense hardship but never lost faith. Additionally, the Psalms offer comfort and encouragement in times of adversity, and the entire book of Lamentations is a lamentation on the affliction faced by Israelites.
The Bible recognizes that affliction can take many forms, from physical suffering to emotional and spiritual challenges. Still, regardless of the type, the message is consistent – affliction is a natural part of life, and the faithful are called to endure it with courage and hope.
The teachings of Jesus Christ tell us that affliction is not a punishment but an opportunity to grow and learn. Through his life, Christ himself experienced enormous affliction, yet he never lost sight of God's plan and continuously preached about compassion, forgiveness, and hope. In his teachings, he outlines the proper response to affliction: faith and endurance.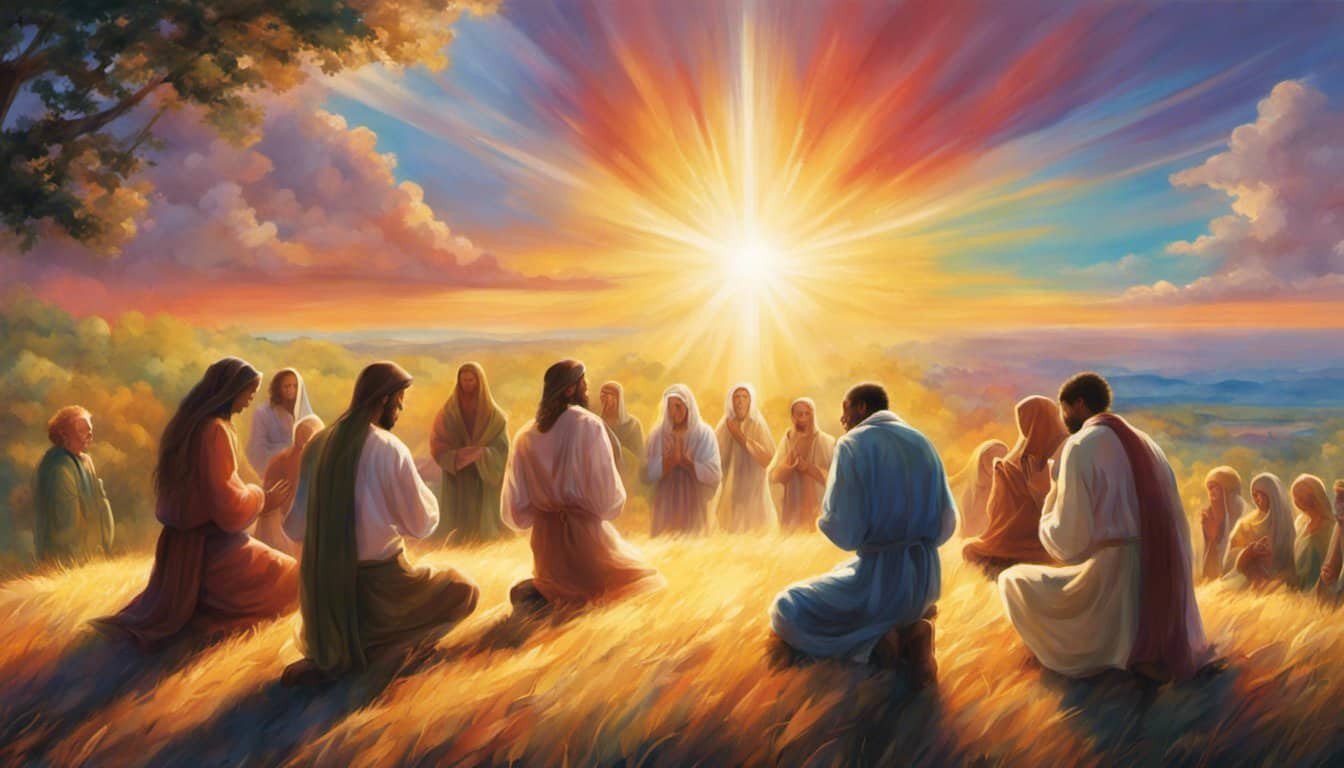 Paul, one of the most influential disciples in the New Testament, also writes extensively about affliction and adversity. He urges followers to persevere through trials and tribulations and offers the promise of spiritual growth and character development.
In sum, the Bible teaches us that affliction is an unavoidable part of the human experience, but in Christ, we can find hope and comfort. Christians are called to endure affliction with faith, courage, and grace, knowing that it is part of God's plan for their lives.
With this biblical perspective, we can face even the most challenging circumstances with strength, trust, and perseverance. No matter what befalls us, we can live in the knowledge that God is with us, and His grace and mercy will sustain us through it all.
God's Plan in Affliction
It can be difficult to understand why we experience afflictions and suffering in life. As a Christian, it is comforting to know that God has a plan and purpose in our afflictions.
God Uses Affliction for Our Spiritual Growth
James 1:2-4 says, "Consider it pure joy, my brothers and sisters, whenever you face trials of many kinds because you know that the testing of your faith produces perseverance. Let perseverance finish its work so that you may be mature and complete, not lacking anything." As challenging as it may be, experiencing affliction can actually help us grow in our faith and become stronger Christians.

Affliction Teaches Us to Depend on God
In 2 Corinthians 12:9-10, Paul says that God's grace is sufficient for us and that His power is made perfect in weakness. When we face afflictions, we are reminded of our need for God and his strength to carry us through.

Affliction Helps Us to Comfort Others
In 2 Corinthians 1:3-4, Paul writes, "Praise be to the God and Father of our Lord Jesus Christ, the Father of compassion and the God of all comfort, who comforts us in all our troubles, so that we can comfort those in any trouble with the comfort we ourselves receive from God." Through our own experiences with affliction, we can relate to and empathize with others who are going through similar struggles.

Affliction Allows Us to Share the Love of Christ
Romans 8:35-39 reminds us that nothing can separate us from the love of Christ. When we are going through difficult times and still cling to our faith, it can be a powerful testimony to others of the love and faithfulness of God.
Remember, God's plan for us in affliction goes beyond just our own personal growth and comfort. He can use our experiences to bring glory to Himself and share His love with those around us.
Finding Strength and Endurance in Affliction
It's a tough world out there, and we all go through trials and tribulations at some point. Whether it's physical pain, emotional stress, or mental anguish, affliction is an inevitable part of life. As a Christian, it's important to know that the Bible has a lot to say about suffering and how to cope with it. In this section, we'll explore some of the biblical teachings on finding strength and endurance in affliction.
One of the most famous verses in the Bible about affliction is James 1:2-4, which says, "Consider it pure joy, my brothers and sisters, whenever you face trials of many kinds, because you know that the testing of your faith produces perseverance. Let perseverance finish its work so that you may be mature and complete, not lacking anything." This might seem like a strange thing to say – how can we find joy in suffering? – but the key is in the second part of the verse. Trials test our faith, and when we endure them with patience and trust in God, we become stronger and more mature in our faith.
Another important principle is the idea of relying on God's strength rather than our own. In 2 Corinthians 12:9-10, the apostle Paul writes, "But [the Lord] said to me, 'My grace is sufficient for you, for my power is made perfect in weakness.' Therefore I will boast all the more gladly about my weaknesses, so that Christ's power may rest on me. That is why, for Christ's sake, I delight in weaknesses, in insults, in hardships, in persecutions, in difficulties. For when I am weak, then I am strong."
This may sound counterintuitive, but it makes perfect sense when you think about it. When we are strong and confident in ourselves, we tend to rely on our own abilities and forget about God. But when we are weak and vulnerable, we are forced to rely on God's strength, and that's when we truly see His power at work in our lives.
Finally, it's important to remember that affliction doesn't last forever. In 2 Corinthians 4:17-18, Paul writes, "For our light and momentary troubles are achieving for us an eternal glory that far outweighs them all. So we fix our eyes not on what is seen, but on what is unseen, since what is seen is temporary, but what is unseen is eternal." This doesn't mean that our suffering isn't real or that it doesn't hurt, but it does mean that we can take comfort in the fact that this life is not all there is. We have hope for something greater on the other side of our afflictions.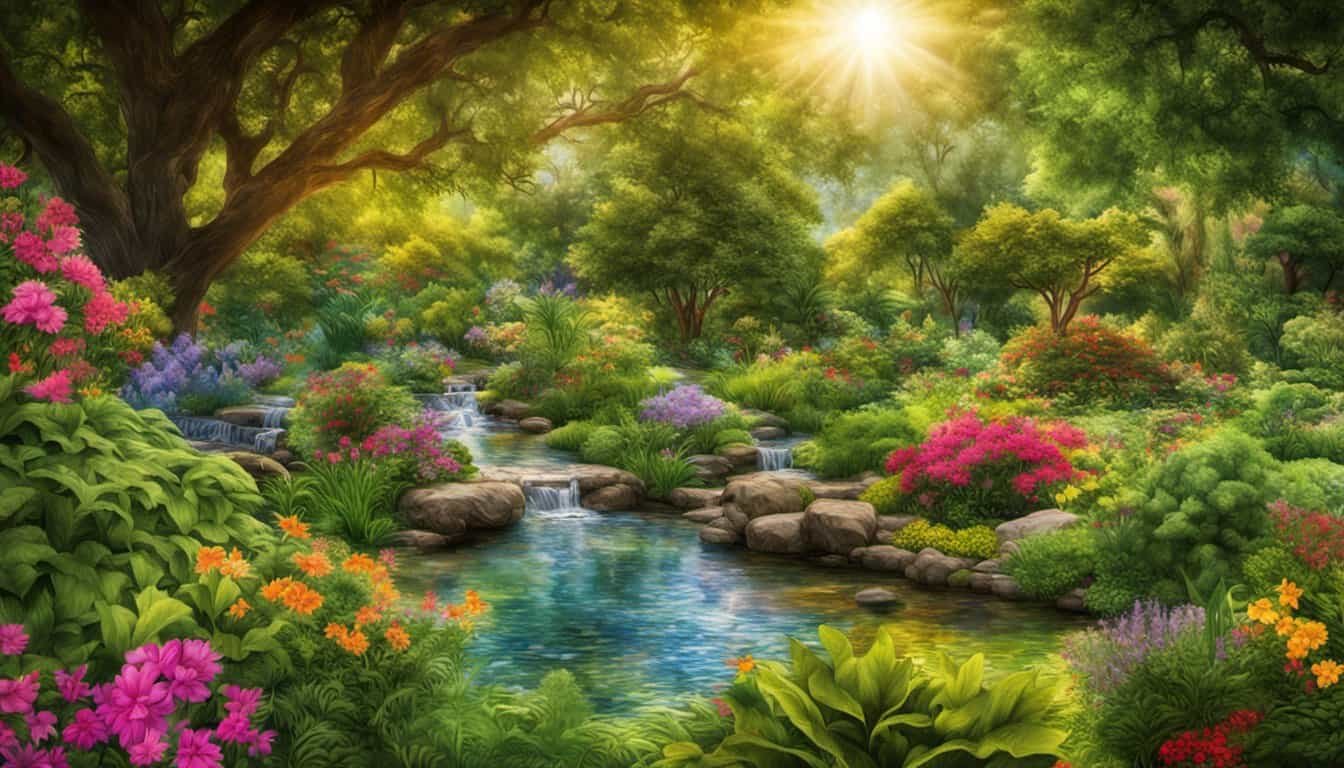 In conclusion, affliction is an inevitable part of life, but it doesn't have to overwhelm us. By relying on God's strength, persevering through trials, and fixing our eyes on eternal glory, we can find comfort and hope even in the midst of our suffering.
Hope and Consolation in Affliction
When affliction, suffering, and hardship come our way, hope and consolation may seem far out of reach. We may feel lost, overwhelmed, and alone, thinking that our pain is too big and our situation too difficult to overcome. However, as Christians, we have the privilege of finding hope and consolation in the biblical perspective on affliction.
Here are some ways that the Bible provides hope and consolation in affliction:
[TRUST GOD] – Trust in God's plan. The Bible reminds us that there is a purpose in our afflictions – whether to teach us, refine us, or bring us closer to God – and that God is sovereign over all things. Proverbs 3:5-6 says, "Trust in the Lord with all your heart and lean not on your own understanding; in all your ways submit to him, and he will make your paths straight."

[PRAY] – Pray for comfort. God is our comforter and He wants to wrap us in His loving arms during our times of pain. We are encouraged to bring our worries, fears, and sorrows to Him in prayer. Philippians 4:6 says, "Do not be anxious about anything, but in every situation, by prayer and petition, with thanksgiving, present your requests to God."

[COMMUNITY] – Lean on your community of faith. We are not meant to go through our trials alone. God has given us fellow believers to walk alongside us, support us, and lift us up in prayer. Galatians 6:2 says, "Carry each other's burdens, and in this way you will fulfill the law of Christ."

[HOPE] – Look forward to the future. As believers, we have the hope of eternal life with Christ and the promise that one day all pain and suffering will be no more. In Romans 8:18, Paul writes, "I consider that our present sufferings are not worth comparing with the glory that will be revealed in us."

[ENCOURAGEMENT] – Draw encouragement from the stories of others. The Bible is full of stories of people who faced affliction, adversity, and suffering, yet maintained their faith and trust in God. Hebrews 12:1-2 says, "Therefore, since we are surrounded by such a great cloud of witnesses, let us throw off everything that hinders and the sin that so easily entangles. And let us run with perseverance the race marked out for us, fixing our eyes on Jesus, the pioneer, and perfecter of faith."
By putting our trust in God, seeking comfort through prayer and community, looking forward to the hope of a future with Christ, and drawing encouragement from the stories of others, we can find the hope and consolation we need to endure the afflictions of this life.
The Gift of Redemption in Affliction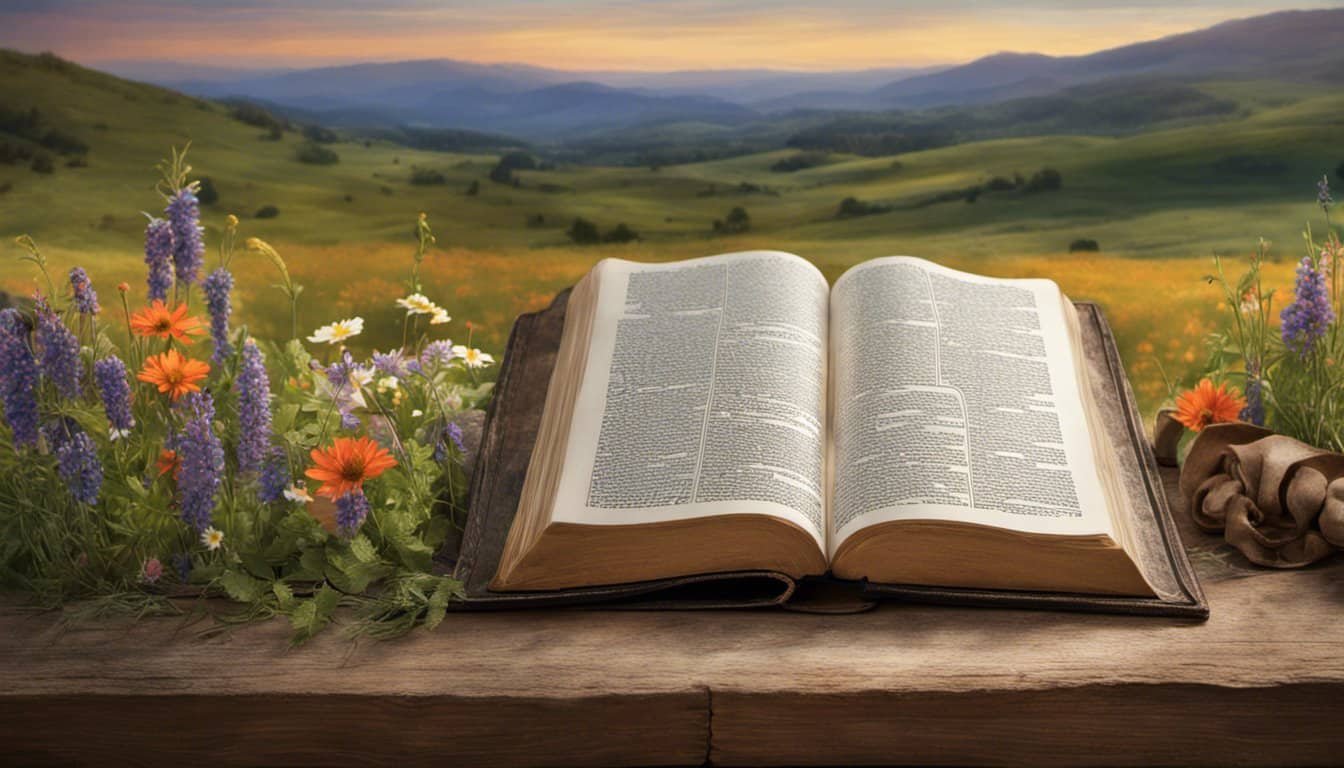 When we face hardship and affliction in life, it can be difficult to see a way out and find hope. But the Bible tells us that in the midst of our suffering, there is a gift waiting for us – the gift of redemption.
Redemption is the act of being saved or rescued from something. In the case of affliction, redemption offers us the opportunity to be saved from the pain and suffering we are experiencing. This does not mean that our affliction will simply disappear, but it does mean that it can be transformed into something meaningful and purposeful in the grand plan of God.
One of the most well-known verses about redemption comes from Romans 8:28: "And we know that all things work together for good to those who love God, to those who are the called according to His purpose." This means that even in our affliction, God can use it for our good and His purpose.
In fact, many of the stories in the Bible show us how affliction led to redemption. Job, for example, endured incredible suffering, losing his family and possessions, but ultimately emerged stronger in his faith and more blessed than ever before. Joseph was sold into slavery and imprisoned, but through God's plan, he rose to become a powerful and influential leader.
So how can we experience redemption in our own affliction? One way is to trust in God's plan and purpose. As we lean on Him and seek His guidance, we can begin to see a bigger picture of what He is doing in our lives. We can also ask for forgiveness for our sins and turn to God as our source of strength and healing.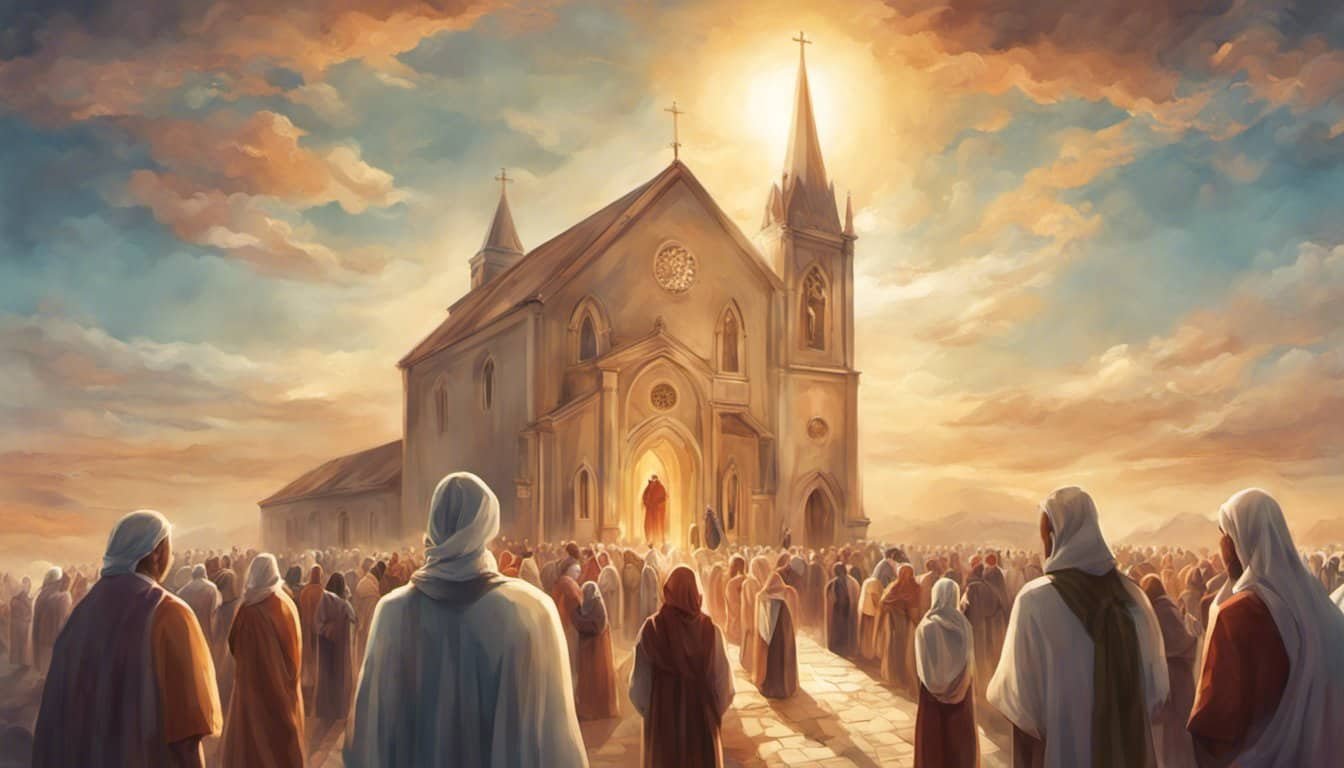 Redemption also involves a transformation of our attitudes and perspectives. We can choose to focus on the positive aspects of our situation, and look for ways to grow and learn from our struggles. Rather than dwelling on our pain and suffering, we can shift our focus to the hope and promise of redemption.
Finally, redemption often involves using our experiences to help others who are going through similar struggles. By sharing our stories and offering comfort and support, we can offer hope and healing to those who are hurting.
In conclusion, affliction can be a difficult and painful experience, but it also offers us the gift of redemption. Through trusting in God's plan, transforming our attitudes, and using our experiences to help others, we can find hope and healing in the midst of our suffering.