Discover the Meaning Behind Easter Songs: A Guide for Anyone Wanting to Learn More About Christianity
As Easter approaches, it`s important to reflect on the meaning of this holy day and the role that music plays in our celebrations. Easter songs have been a fixture of Christian worship for centuries, offering a unique opportunity to connect with God and remember the sacrifice of Jesus Christ.
Whether you`re a lifelong Christian or simply curious about the faith, this article will introduce you to some of the most important Easter songs and their meanings. We`ll cover everything from classic hymns to modern worship songs, and explore how they can deepen your relationship with God.
So if you`re looking to add some meaningful music to your Easter traditions, read on and discover the power of these timeless tunes.
An Introduction to Easter Songs and Their Significance.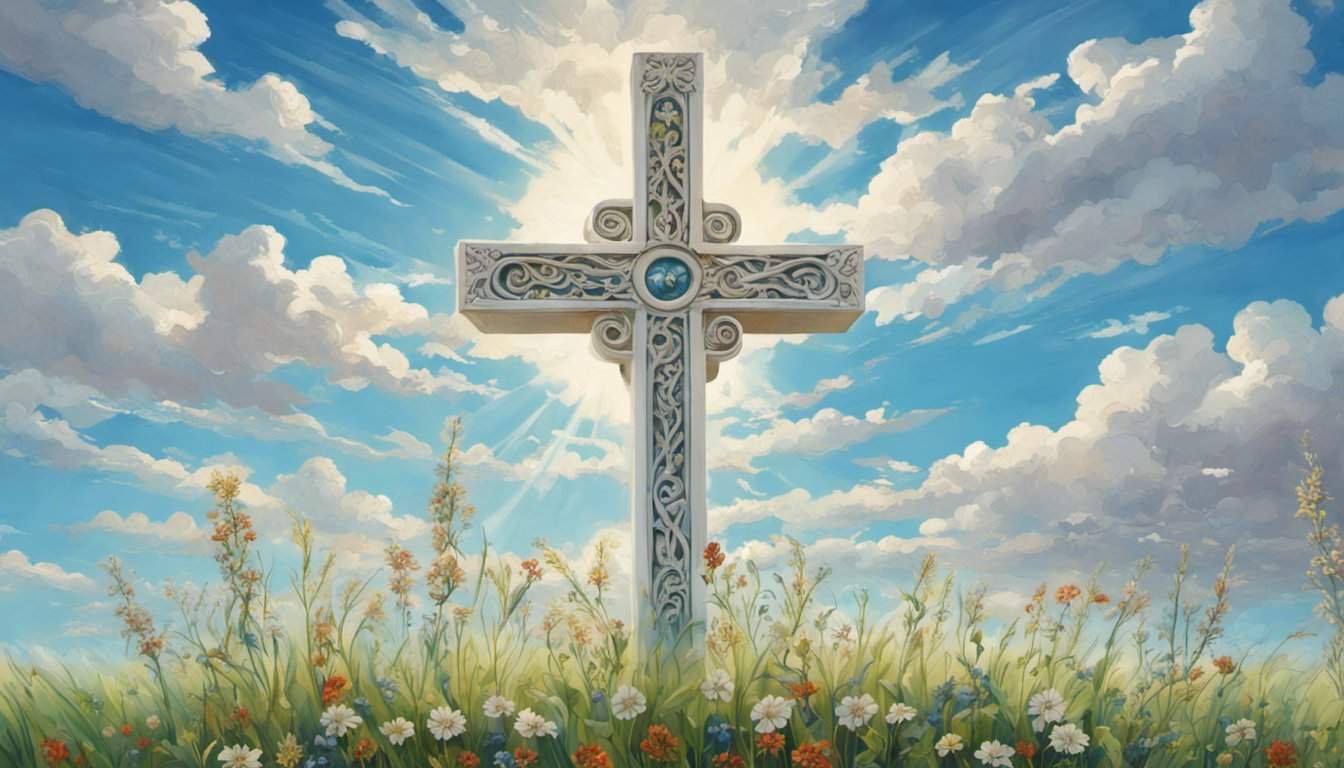 Easter songs hold a special significance in the Christian faith, especially during the season of Lent and Easter. These songs are not just pieces of music but powerful expressions of faith that have been passed down through generations.
The lyrics and melodies of these songs capture the essence of Easter – from Jesus' sacrifice on the cross to his glorious resurrection. They serve as a reminder to Christians worldwide about God's love for humanity and His ultimate plan for salvation.
Some popular Easter hymns include "Christ The Lord Is Risen Today," "Because He Lives," and "Amazing Grace." These timeless classics not only inspire believers but also provide comfort during difficult times.
As we approach Holy Week, it is essential to remember the power that these songs possess. They can uplift our spirits, strengthen our faith, and bring us closer to God. Whether it be through singing them in church or listening to them at home, let us embrace these beautiful pieces as an integral part of our celebration this season.
In conclusion, Easter songs are more than just music; they are a reflection of Christ's sacrifice on Calvary's cross. As we sing them with reverence this Holy Week let us be reminded that they hold great significance in connecting us with our Savior who has risen from death into eternal life!
Different genres of Easter songs and their messages.
As we approach the Easter season, it's important to reflect on the significance of this time and what it means for Christians around the world. One way to do this is by exploring the various genres of Easter songs that exist and understanding their unique messages.
Firstly, there are traditional hymns such as "Christ The Lord Is Risen Today" which emphasize Christ's victory over death and his resurrection. These songs serve as a reminder of Jesus' sacrifice for humanity and offer hope in times of struggle.
Secondly, there are contemporary Christian songs like "Glorious Day" or "Alive," which feature upbeat tempos and modern instrumentation. These types of songs celebrate new life in Christ with a message that is both uplifting and inspiring.
Thirdly, gospel music has played an integral role in African American communities during Easter celebrations with powerful lyrics about redemption such as Mahalia Jackson's "Go Tell It On The Mountain" or Kirk Franklin's "Wanna Be Happy?"
Lastly, some artists have created alternative genres like rap/hip-hop to deliver messages about their faith through songwriting techniques from modern culture (such as Lecrae's "Tell The World").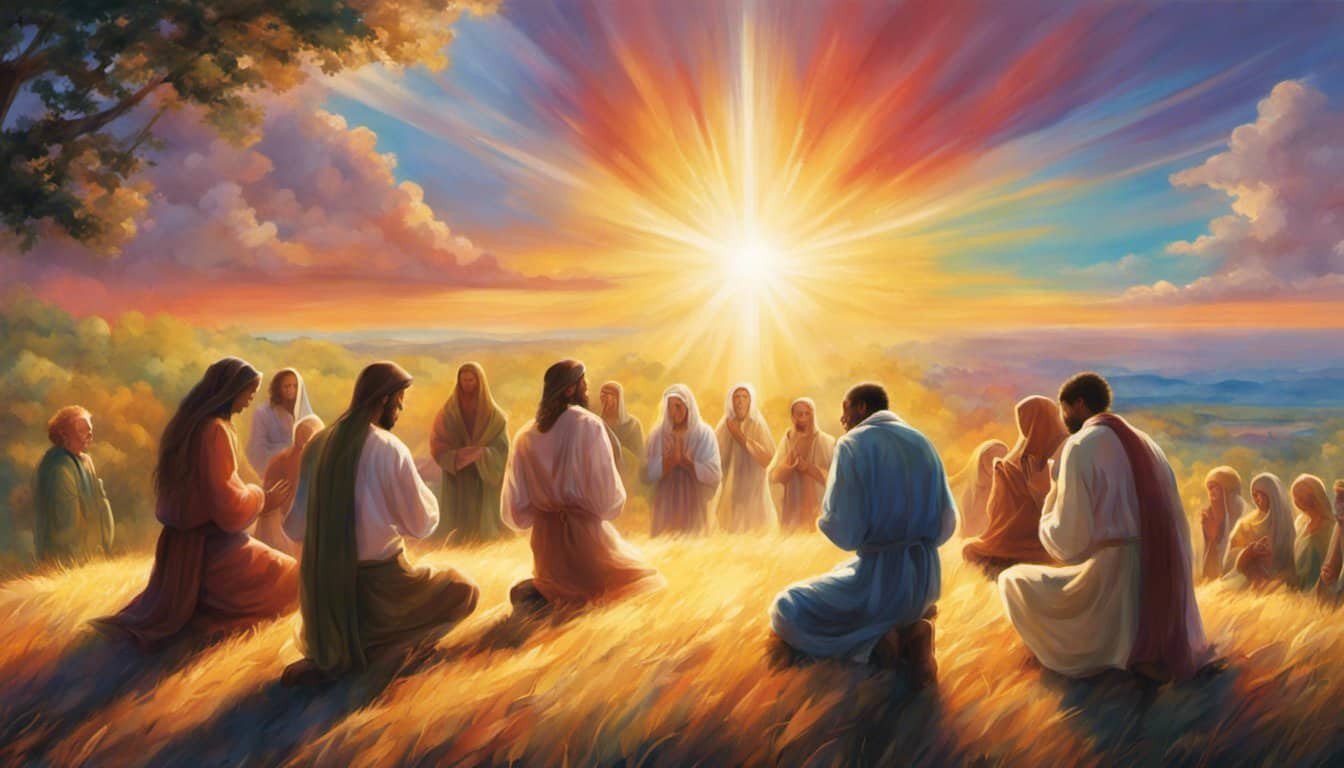 Ultimately all these different genres share one common thread: they convey stories from scripture through music allowing individuals to connect more deeply with their faith on an emotional level.
In conclusion, whether you prefer traditional hymns or contemporary Christian anthems – there is no shortage of meaningful music available during Easter season! Take some time out this year reflect upon your own personal beliefs while listening to these beautiful melodies filled with hope & inspiration.
Popular Easter songs and their meanings.
Easter is a time of celebration for Christians around the world, and music plays a significant role in expressing their joy and gratitude. There are countless Easter songs that have been written over the years, each with its own unique message and meaning.
One of the most popular Easter songs is "Christ Arose" by Robert Lowry. This hymn celebrates Jesus' resurrection from the dead and emphasizes that death has been conquered through His victory. The lyrics resonate with those who believe in Christianity as it speaks to their faith being renewed.
Another well-known song about Easter is "Up from the Grave He Arose" by Robert Lowry. This song tells of how Jesus overcame death to rise again on Easter Sunday, which gives hope to Christians everywhere that they too will one day rise again after they die.
For those looking for more contemporary options, there are many modern Christian artists who have released catchy tunes about Easter such as "Glorious Day (Living He Loved Me)" by Casting Crowns or even "Resurrection Power" by Chris Tomlin which show how God's love can bring people back from pain or strife
No matter what type of music you prefer, there's sure to be an Easter song out there that resonates with you! Whether it's traditional hymns or modern pop hits – these songs all carry powerful messages about faith renewal during this special holiday season.
Easter songs for children and their educational values.
Easter songs for children not only entertain but also educate and inspire. Through the lyrics, children can learn about the significance of Easter in Christianity and develop a deeper understanding of their faith.
One such song is "He's Alive" by Don Francisco. This song tells the story of Jesus' resurrection from the perspective of Mary Magdalene, emphasizing how it transformed her life. Children can learn about forgiveness, redemption, and hope through this powerful ballad.
Another excellent example is "The Old Rugged Cross." This classic hymn highlights Christ's sacrifice on Calvary's cross and invites listeners to reflect on His love for humanity. Children can understand that Jesus died for their sins so that they could have eternal life with Him in heaven.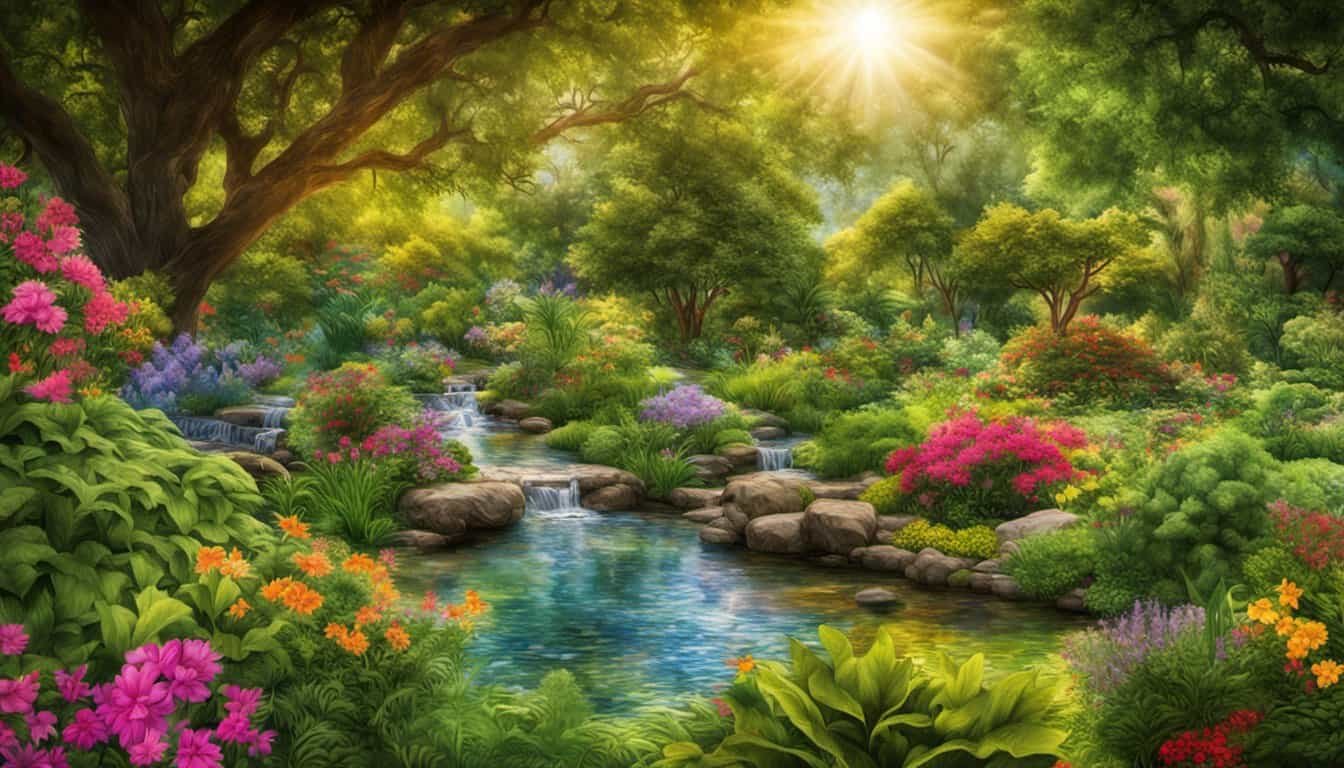 Moreover, singing Easter songs with kids encourages them to participate actively in worship services or Sunday school classes. They feel part of a community united around common beliefs while having fun learning new melodies together.
In conclusion, Easter songs offer an engaging way to teach children important Christian values while fostering spiritual growth. Parents should consider incorporating these meaningful tunes into family traditions during Holy Week celebrations or year-round devotionals at home or church events alike!
How can Easter songs be incorporated into celebrations and worship?
Easter is a time of celebration and worship for Christians around the world. It is a time to reflect on the sacrifice made by Jesus Christ, and to rejoice in his resurrection. One way to enhance your Easter celebrations is by incorporating meaningful songs into your worship.
There are many beautiful songs about Easter that can help you connect with God on a deeper level. Some of these songs are traditional hymns, while others are more contemporary in style.
One classic Easter hymn that never gets old is "Christ The Lord Is Risen Today." This powerful song speaks directly to the heart of what Easter represents – new beginnings, hope, and renewal. With its soaring melody and inspiring lyrics, it's sure to leave you feeling uplifted.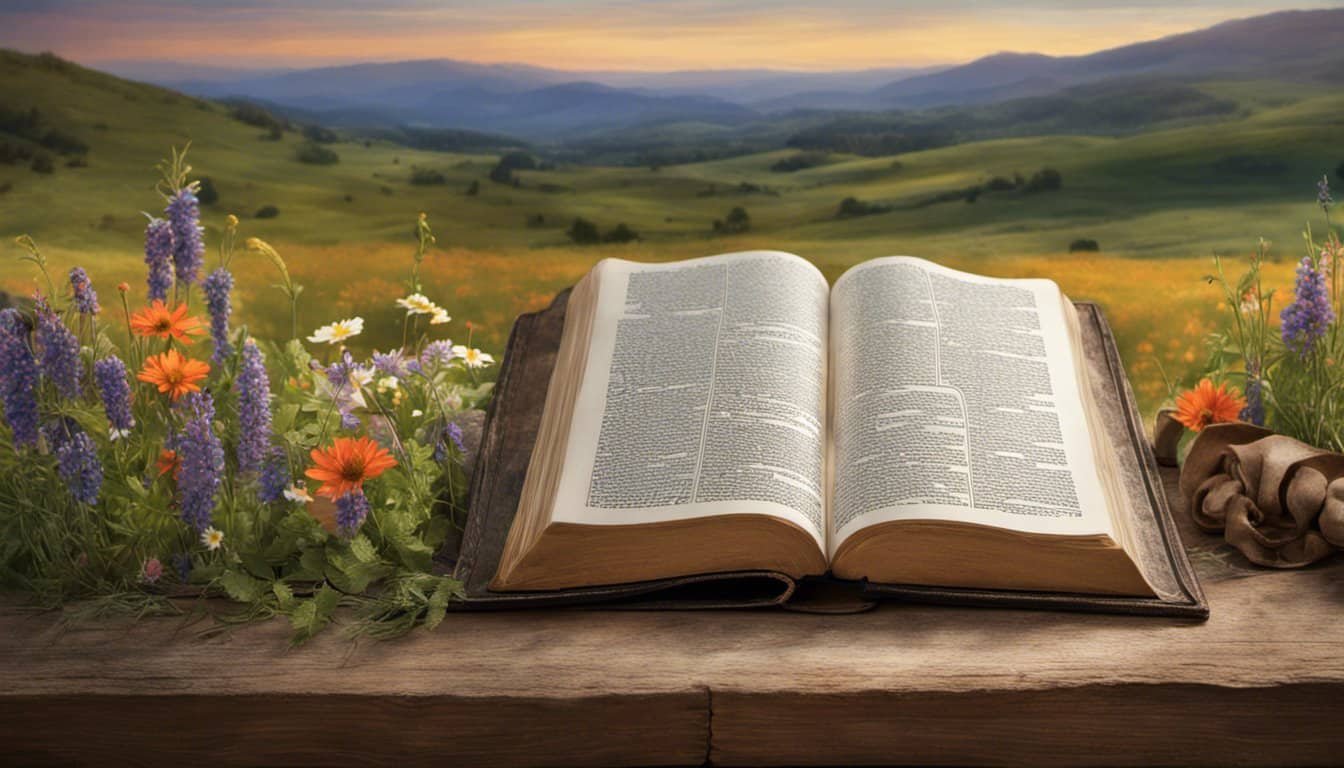 If you're looking for something more modern, consider "Glorious Day" by Passion featuring Kristian Stanfill or "Resurrecting" by Elevation Worship. These upbeat anthems capture the joyous spirit of Easter with their catchy choruses and infectious energy.
When selecting music for your Easter celebration or worship service, be sure to choose songs that resonate with your congregation's beliefs and values. Whether you prefer traditional hymns or contemporary Christian rock tunes – there's something out there for everyone!
Incorporating music into our celebrations helps us express ourselves emotionally in ways words cannot always do justice too; it's been shown through scientific research how music has therapeutic properties as well! So don't hesitate – start planning now so that this year's easter will be one full of rejoicing!
Conclusion
Easter is an important part of the Christian faith, and singing songs about Easter is a great way to connect with its significance. Whether you are looking for popular songs to celebrate the holiday, educational tunes for children, or deep worship music touching on the deeper meanings behind Easter – there's something out there for everyone. If you want to learn more about how expanding your knowledge of Christian music can enhance your spiritual practices and expand connections within your congregation, come join us at our church!