Finding a potential partner who shares your faith, values, and preferences is difficult. Your Christian faith in a relationship is as important as any other attribute. Rather than looking for a quick hookup, you look for a lasting love based on your religious beliefs. It creates compatibility, and a God-fearing partner will respect you and treat you right.
So, modern couples are using niche Christian dating apps to find their potential dates. Christian Mingle is the most trusted dating site on the market. With its large user-base, many Christian singles have found their partners.
If you have no luck meeting Christians offline, then Christian Mingles is the perfect dating application for you. This affordable and easy-to-use app is owned by the Sparks Network, which owns a number of dating sites.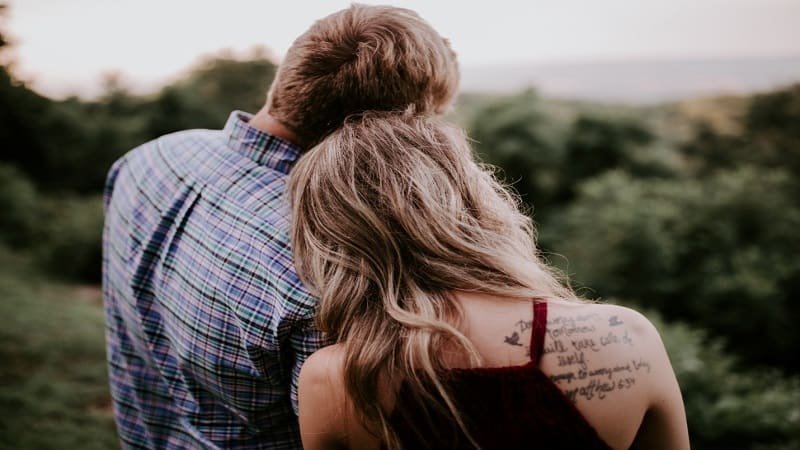 As the company owns many dating sites, both Christian and non-Christian, many people wonder whether the owner of the Christian Mingle is Christian or not. A Christian-based company will have a better idea about your values and will match you with the right partner according to your beliefs.
Sparks Network
The Sparks Network currently operates two of the highest-grossing religious dating platforms: Jdate for Jewish people and Christian Mingle specifically for Christians. The subscribers started to drop abruptly as the company cut off both platforms' marketing and advertising budget. According to Sparks Network, both platforms have lost their ability to generate enough revenue.
So, they are now focusing on urban centers for Christian Mingles rather than running nationwide campaigns. To address the company is planning to partner with mega-churches and Christian organizations to get involved in the communities, learn their interests, and optimize their application according to it.
The past conditions for registration on the site have alienated most people. The users have to answer the questions about how faith is an important part of their lives, making it clear that strong faith is a prerequisite for them to sign up on the site, which is not a very welcoming site for lukewarm Christians. Furthermore, their recent ads campaigns of mixing faith and humor did not bode well with the users.
Keeping in mind these recent developments, let's review the pros and cons of Christian Mingle and whether it is worth it or not.
Christian Mingle Reviews
Pros
Christian Mingle has a larger user database than any other dating site. This is because, compared to other Christian dating sites, the users cannot control and take charge of their matches.
This creates a problem when you are matched with someone living in a different state, or their interests do not match yours. On the contrary, with Christian Mingle, you can take back control.
You can see the preferences and interests, even if they are currently active on the application and where they live. The application suggests matches every day, and it also gives you access to the entire database of the potential match so you can make an independent decision.
When it comes to pricing, Christian Mingle is the most reasonable Christian dating app. You can have both free and paid membership according to your preferences. If you are just exploring, then go for the free membership. With this, you'll be able to receive messages and see if the user at the end has read your messages or not. You can browse anonymously and control what to display over your profile for the users to see.
If you want to increase your potential matches, opt for the paid memberships. You can have added benefits. You can have a conversation with the paid subscribers, and you can keep track of who is visiting and liking your profile. You can easily see how recently the users logged in to sort out the inactive profiles from your matches.
This will help you to organize your profile efficiently. You'll find the membership less costly than other Christian dating platforms.
The dating platform is for all Christians. Whether you are an Anglican, Baptist Catholic, or Evangelical, you can share your faith and information about your Church for other users to see.
Along with their interests and attributes, on Christian Mingle, you can also see your potential match's faith to get the perfect matches. Moreover, you can also get tips and advice about faith and everyday struggles from leaders and experts.
The dating site recently went through a re-branding and re-design. It has a clean and clutter-free layout with larger text and pictures to display. The extra details like prayer walls and birthday searches that discouraged people from using the site are now removed. Now it has a quick registration process with a picture uploaded only after the official approval.
Lastly, its interactive interface makes it easier for you to block or report any creeps who are lurking in your profile. Nonetheless, there are a few great exceptions.
Cons
Sparks Network, the owner of the Christian Mingle, owns other non-Christian dating applications, like JDate for Jewish people. Some of you might find that off-putting
Users face many issues with the application. Although it went through re-design, it is still problematic. Once you set up a search alert according to your preferences, there are hundreds of profiles to peruse, which is a huge waste of time and a deterrent for users to use it efficiently.
The design of Christian Mingle is basic and dull, and there have not been any significant upgrades since its launch. Due to this reason, Christian Mingle is losing their subscribers.
There are also a lot of complaints about the auto-renewal of contract. Just like every other dating platform, when your contract is up, rather than giving you an option for a refund, the application auto-renews the contract. The contract does not allow you to refund the amount before it expires.
Our Final Thoughts
Christian Mingle is a premier and niche dating website, which means that you pay for a limited number of matches in your area. The company has undergone a massive transformation with new managerial hires; however, the users' complaints are still surging. Mainly about the scam accounts on the website as there is no method for the app to do the background check on the users.
Fortunately for Sparks Network, many users are comfortable are finding digital partners. Here, the users find more serious relationships than other dating platforms. Even though Sparks Network's recent activity answers whether the owner is Christian or not, people have found successful relations on this website, and the company's turnaround might change things for the better.