Discovering Inspiration: An Introduction to Christianity and Bible Verses for Daily Life
If you`re new to the faith, welcome! Or perhaps you`re curious about Christianity and want to learn more. Whatever the reason, we're thrilled to be able to guide you in this growing journey.
In this article, we will provide an up-to-date introduction to Christianity and the Bible. We will explore how to apply Bible verses in daily life, popular Bible verses for various life situations, and Bible verses for strength and encouragement, focusing on promoting positivity and spiritual growth.
Whether you are seeking answers to life`s tough questions or simply looking for inspiration, you are sure to find something of value in this article. So join us on this incredible journey as we explore the inspirational world of Christianity and the Bible. Keep reading to learn more and be uplifted!
An Introduction to Christianity and the Bible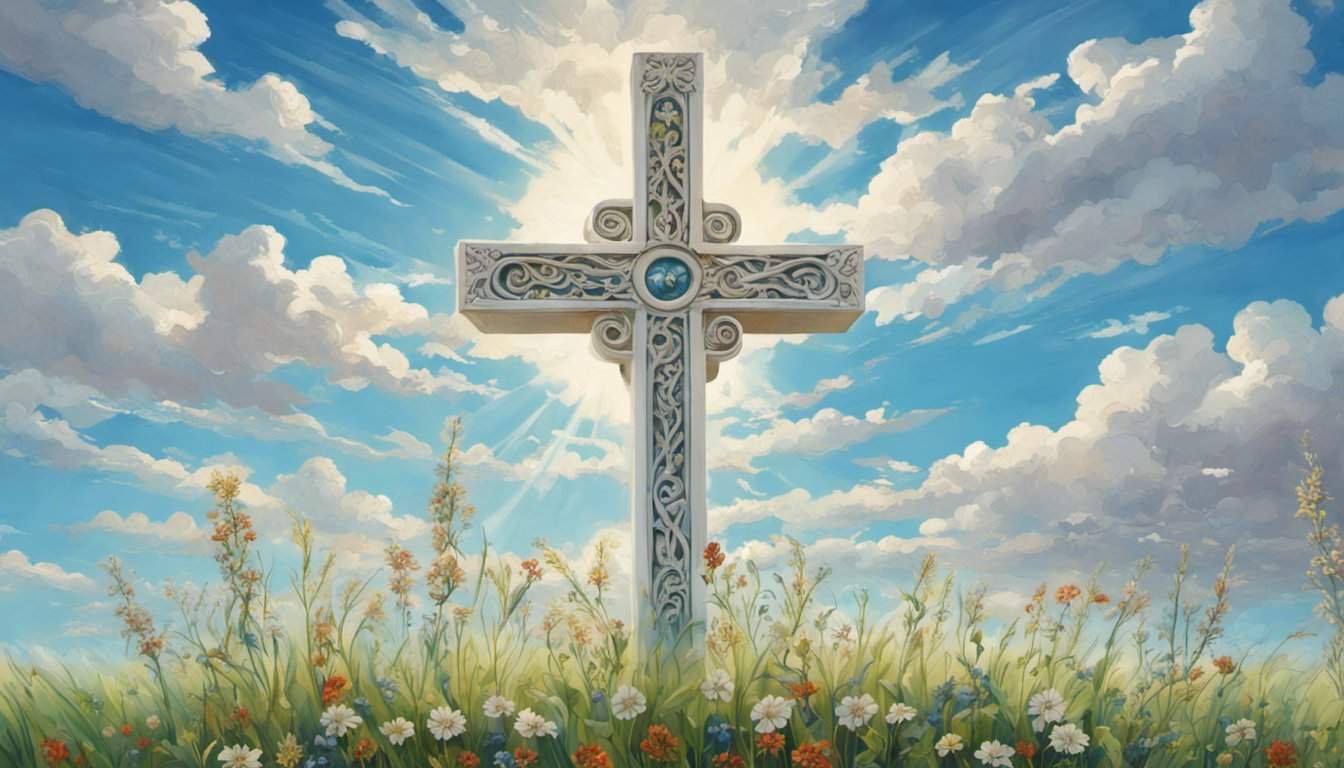 Welcome to the world of Christianity! If you're new to this faith or just curious about what it entails, then you've come to the right place. At its core, Christianity is a religion based on the teachings of Jesus Christ and his life as recorded in the Bible.
The Bible is a collection of 66 books written by various authors over thousands of years. It's divided into two main sections – Old Testament (which focuses on history, law and prophecy) and New Testament (which covers Jesus' life, teachings, death and resurrection). The Bible is considered by Christians to be God's word that provides guidance for daily living.
As Christians, we believe that salvation comes through faith in Jesus Christ alone. We also believe in living our lives according to biblical principles such as loving our neighbors as ourselves and treating others with kindness.
Some popular verses from the Bible include John 3:16 – "For God so loved the world that he gave his one and only Son, that whoever believes in him shall not perish but have eternal life" – which highlights God's love for humanity; Proverbs 3:5-6 – "Trust in the Lord with all your heart and lean not on your own understanding; In all your ways acknowledge Him,and He will make your paths straight" – which encourages us to trust God even when things don't make sense; Philippians 4:13-"I can do all things through him who strengthens me"- which reminds us that we are never alone because God gives us strength.
Christianity offers hope for believers both now and after death. Through prayerful study of scripture guided by pastors or church leaders like myself , individuals can deepen their relationship with Christ while finding peace during difficult times.
So if you're interested in learning more about Christianity or exploring what it means for you personally , I encourage you reach out someone at
Popular Bible verses for various life situations
The Bible is a treasure trove of wisdom and guidance for those seeking to live a meaningful life. Whether you are facing challenges in your personal relationships, struggling with career decisions, or simply looking for inspiration, there are countless verses that can provide solace and direction.
One popular verse that speaks to the power of faith is found in Matthew 17:20: "Truly I tell you, if you have faith as small as a mustard seed, you can say to this mountain, 'Move from here to there,' and it will move. Nothing will be impossible for you." This verse reminds us that even the smallest amount of faith can move mountains.
For those who feel overwhelmed by anxiety or fear, Philippians 4:6-7 offers comfort and encouragement: "Do not be anxious about anything but in every situation by prayer and petition with thanksgiving present your requests to God. And the peace of God which transcends all understanding will guard your hearts and minds in Christ Jesus."
When we face difficult decisions or uncertain futures, Proverbs 3:5-6 provides timeless advice on trusting God's plan for our lives: "Trust in the Lord with all your heart; do not depend on your own understanding. Seek his will in all you do; he will show you which path to take."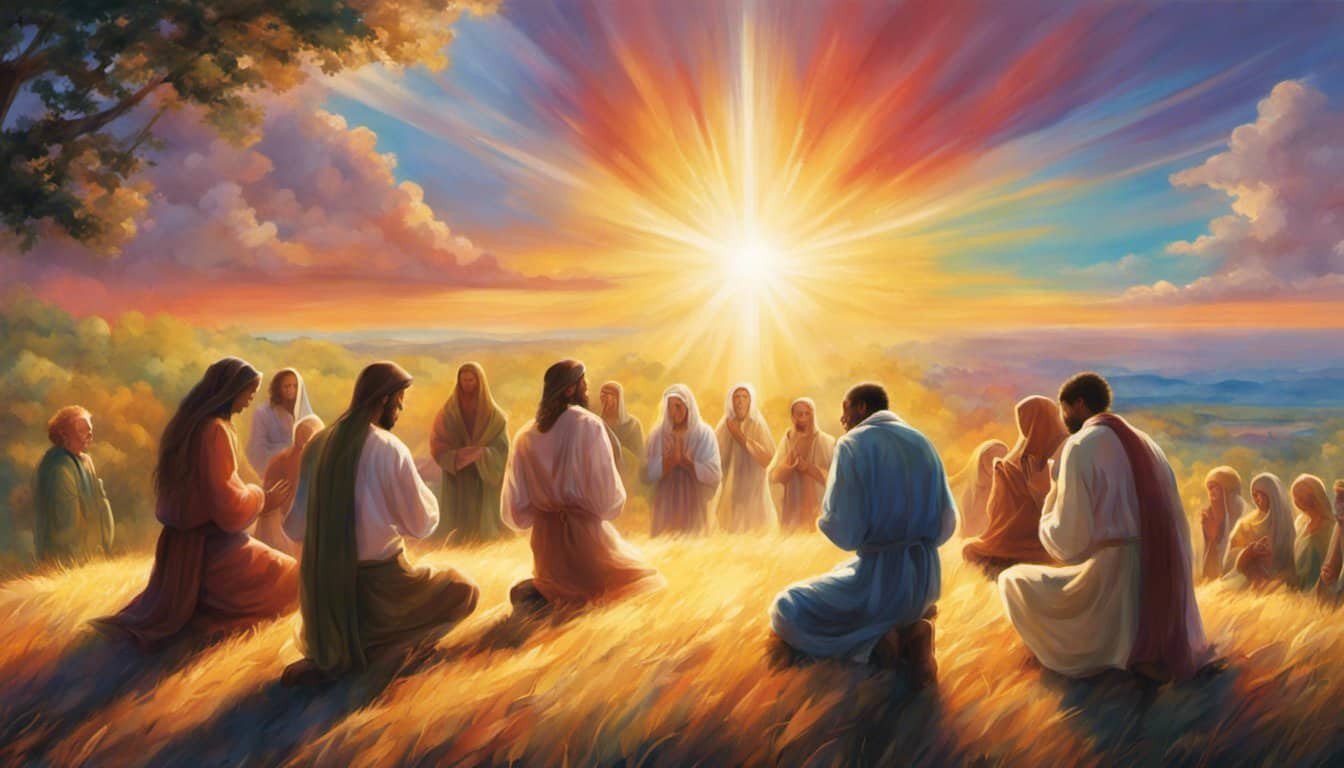 Whatever challenges we may encounter on our journey through life, there is always hope and inspiration waiting within the pages of Scripture. As we seek guidance from these powerful words written thousands of years ago but still relevant today let us remember Ecclesiastes 3 :1 "There is a time for everything under heaven".
Bible verses for strength and encouragement
When it comes to finding strength and encouragement in the Bible, there are countless verses that can offer guidance and comfort. As a youth pastor at a Christian church, I have seen firsthand how these verses can inspire individuals to live with purpose and faith.
One such verse is found in Philippians 4:13: "I can do all things through Christ who strengthens me." This powerful statement reminds us that we are never alone in our struggles, as God's love gives us the strength to overcome any obstacle.
Another verse worth highlighting is Isaiah 40:31 which states "But those who hope in the Lord will renew their strength. They will soar on wings like eagles; they will run and not grow weary, they will walk and not be faint." This verse encourages readers to place their trust in God during difficult times instead of relying solely on their own abilities.
Finally, Psalm 46:1-3 offers a comforting reminder of God's constant presence amidst life's challenges. It states "God is our refuge and strength, an ever-present help in trouble. Therefore we will not fear…though the earth give way."
As Christians seek guidance from these verses for strength and encouragement during tough times or daily living alike- remember that faith provides them with unwavering support when navigating this world full of trials & tribulations!
Bible verses about love and relationships
Love and relationships are fundamental aspects of life that the Bible addresses in depth. The Scriptures offer timeless wisdom on how to navigate romantic love, friendships, and familial relationships in a way that honors God.
One powerful verse on love is found in 1 Corinthians 13:4-8a (NIV): "Love is patient, love is kind. It does not envy, it does not boast, it is not proud. It does not dishonor others, it is not self-seeking, it is not easily angered; it keeps no record of wrongs. Love does not delight in evil but rejoices with the truth. It always protects, always trusts."
This passage highlights several key qualities of true love: patience and kindness instead of selfishness or pride; respect for others rather than seeking personal gain; forgiveness instead of holding grudges; and a commitment to honesty over deceit.
Another important verse about relationships comes from Ephesians 5:21-33 (NIV), which instructs husbands to "love your wives as Christ loved the church." This means putting their needs above one's own desires and serving them sacrificially just as Jesus did for his followers.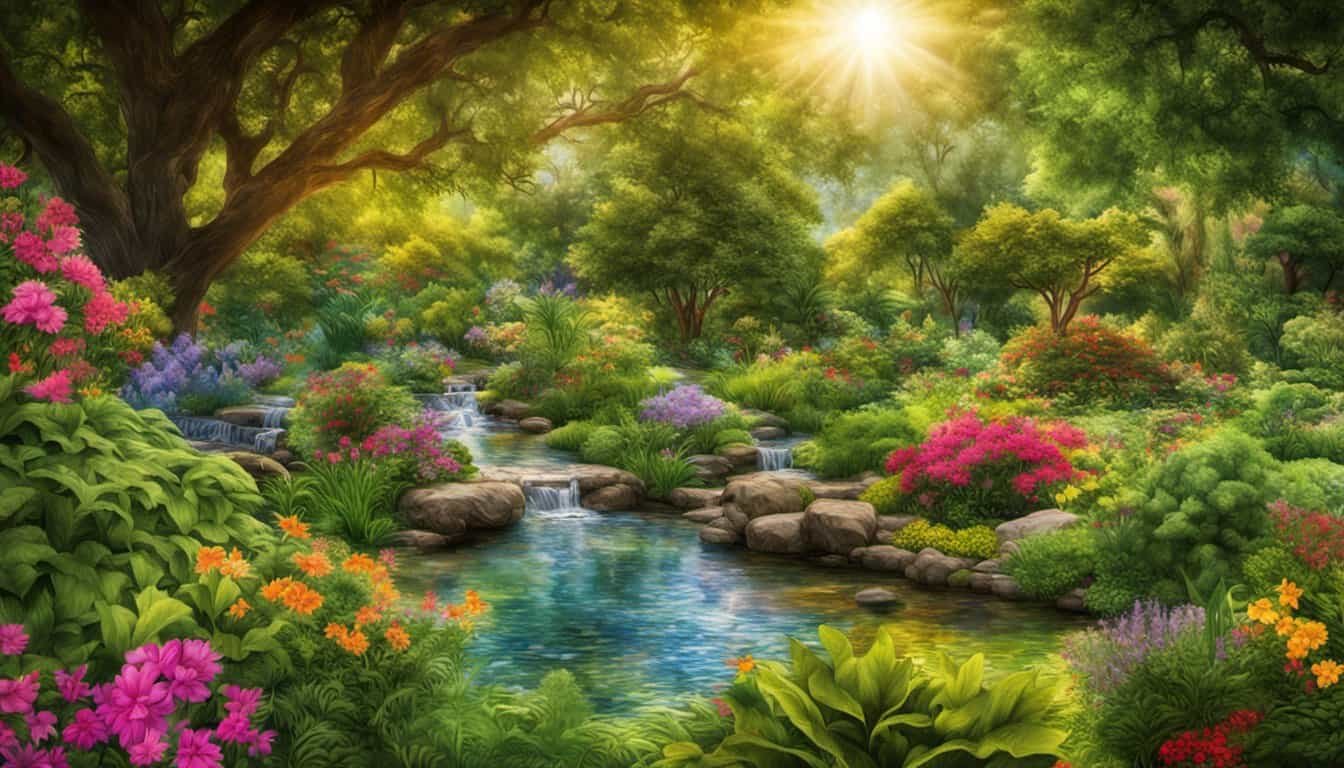 For those seeking guidance on choosing a partner or spouse who shares their faith values ,2 Corinthians 6:14 advises against being unequally yoked with unbelievers . Instead believers should choose someone who can support them spiritually as well as emotionally .
The Word has much more to say about navigating human connections with grace , wisdom ,and humility . As you continue exploring Christianity may these scriptures provide comfort and guidance throughout your journey towards healthy loving relationship s grounded by biblical principles .
How do I apply Bible verses in my daily life?
The Bible is more than just a religious text – it's a guidebook for life. As Christians, we believe that the Word of God can provide us with wisdom and direction in all aspects of our daily lives.
One way to apply Bible verses in your daily life is to start by reading and studying the Scriptures regularly. This could mean setting aside time each day for personal devotions or joining a small group study at your church.
As you read, take note of any verses that stand out to you or seem particularly relevant to your current situation. Memorize these verses so that they're always on hand when you need them.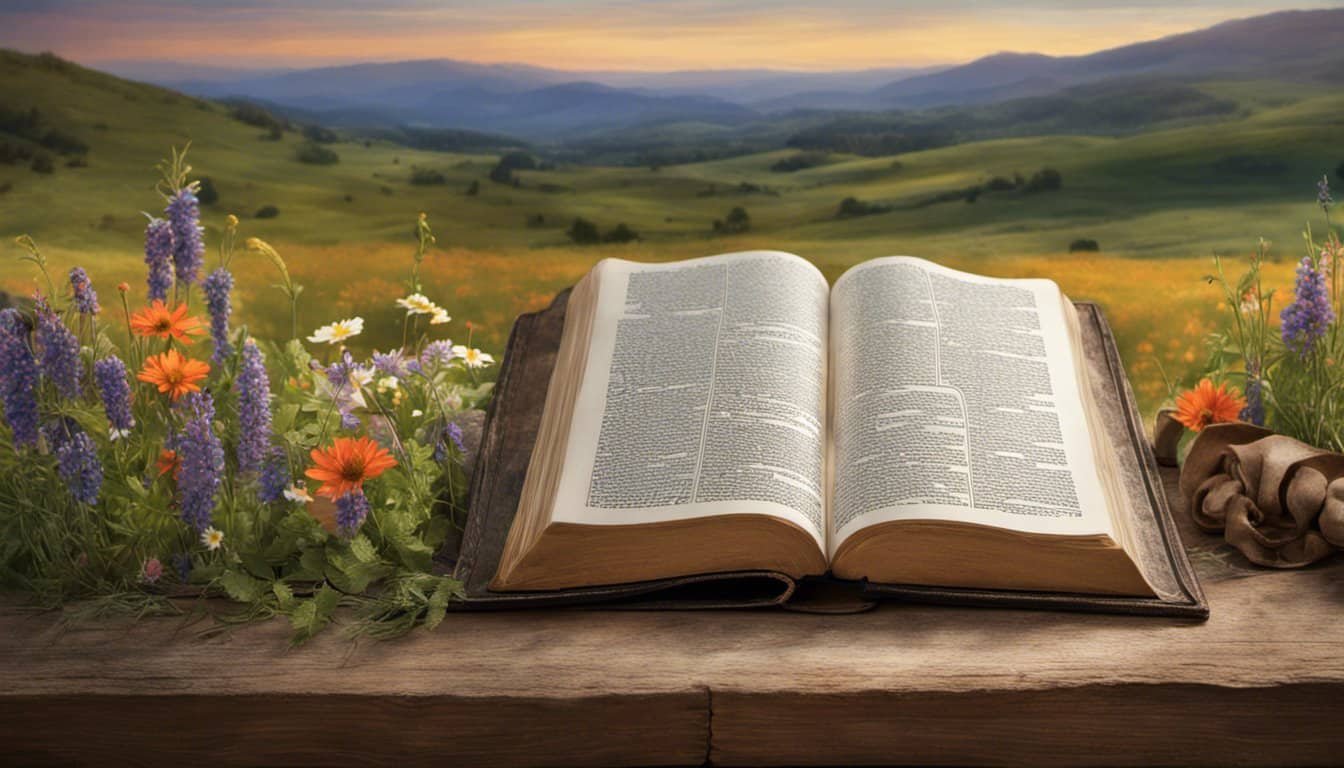 Another way to apply Bible verses in daily life is through prayer and meditation. Take time each day to reflect on what you've read and ask God for guidance as you go about your day-to-day activities.
Finally, look for opportunities throughout the day where you can put into practice what you've learned from Scripture. Whether it's showing kindness towards someone who has wronged us or choosing forgiveness over anger, there are countless ways we can live out our faith on a daily basis.
In conclusion, applying Bible verses in our daily lives requires intentional effort but will ultimately lead us towards living more fulfilling lives as Christians. By seeking wisdom from Scripture through regular reading, prayerful reflection, and putting biblical teachings into practice every chance we get – we can grow closer towards being Christ-like individuals every single day!
Conclusion
As someone who wants to learn more about Christianity and the Bible, this article has outlined some of the most popular verses from both that can be used as a source of strength, encouragement, and love. Through proper understanding and application of these verses in your daily life, you can gain an even deeper connection with God's word and grow closer in relationship with Him. So take what you've learned here today to heart – study His Word frequently – then get out there and let His love show through your actions! Don't forget to stay connected with us by subscribing to our newsletter for regular updates on Christian teachings!