Discover the Transformative Power of Bible Verses for Encouragement
Welcome to this article about the power of Bible verses for encouragement. If you're looking to strengthen your faith and find comfort in challenging times, you've come to the right place. As a youth pastor at a Christian church, I've seen firsthand the transformative effect of scripture on people's lives.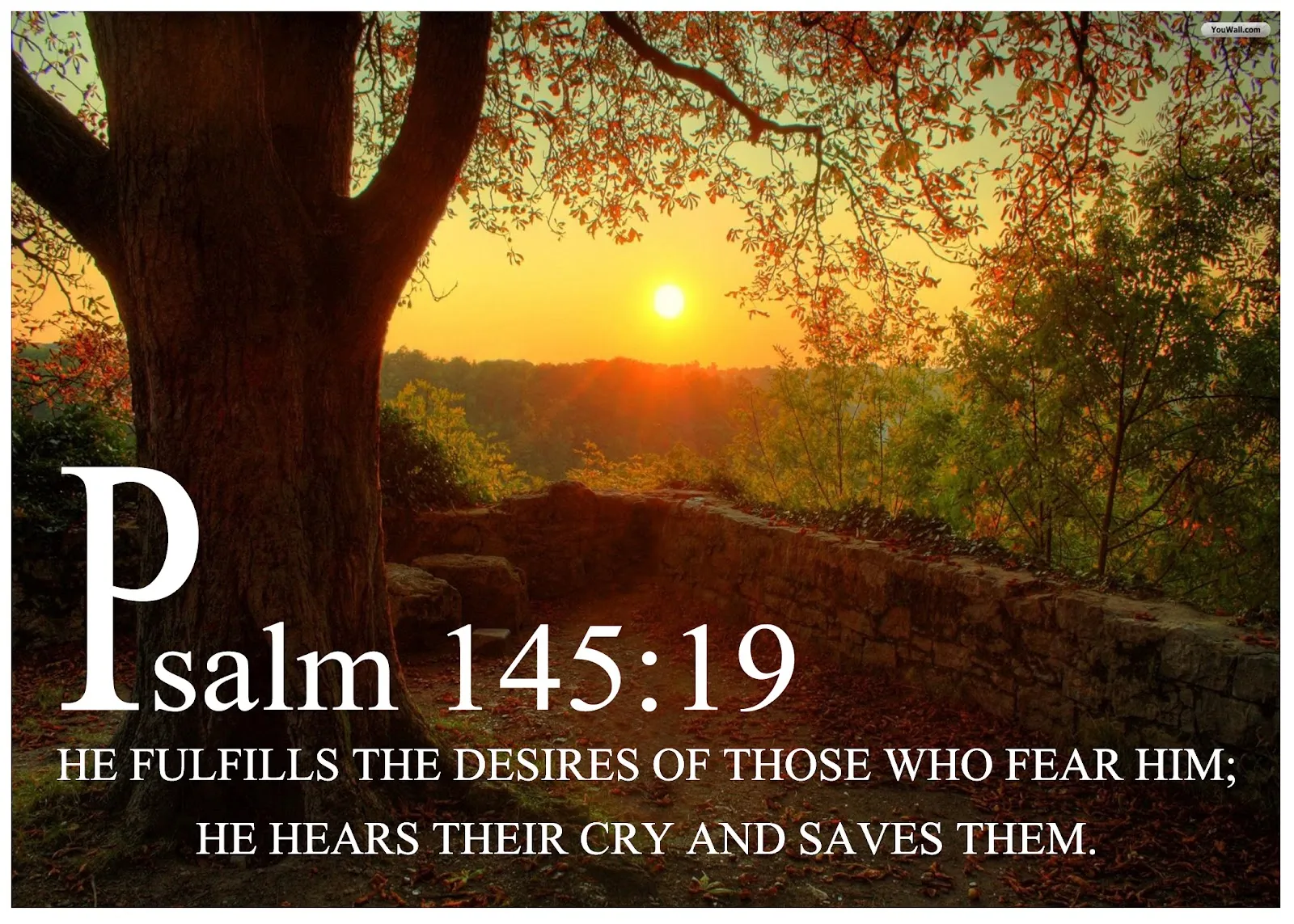 In this article, we'll explore the role of faith in finding strength and comfort in Bible verses, as well as provide examples of encouraging verses for various life situations. We'll also discuss how to integrate these verses into daily life and share personal stories of encouragement found in scripture.
Whether you're new to Christianity or a seasoned believer seeking inspiration, you'll find valuable insights in the pages that follow. So, let's dive in and learn more about the power of Bible verses for encouragement!
An Introduction to the Power of Bible Verses for Encouragement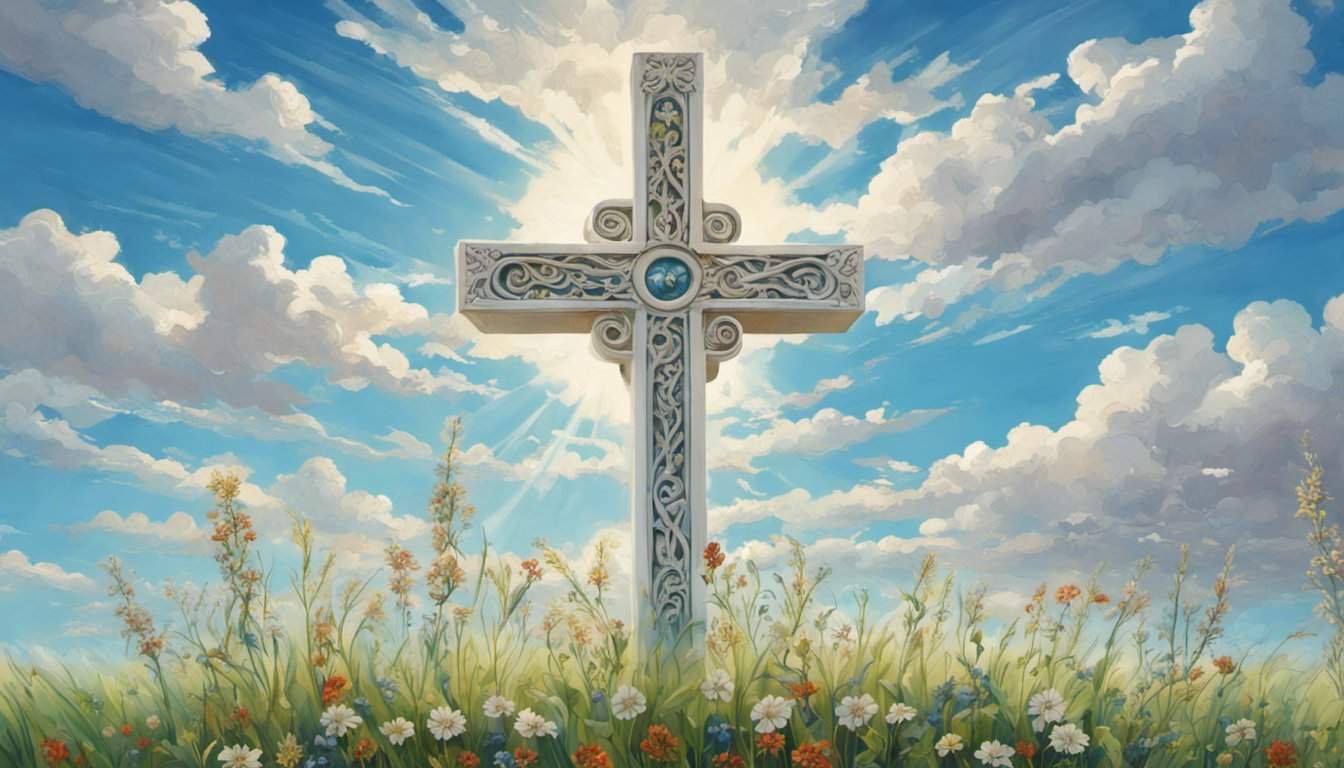 When it comes to finding encouragement in life, few resources are as powerful and enduring as the Bible. Whether you are facing a difficult situation or simply need a boost of inspiration, there is no shortage of uplifting verses that can help you find peace, strength, and hope.
One such verse that has resonated with countless people over the centuries is Philippians 4:13: "I can do all things through Christ who strengthens me." This simple but profound statement reminds us that we don't have to face our challenges alone – with God's help, we can overcome any obstacle.
Another popular verse for encouragement is Isaiah 41:10: "Fear not, for I am with you; be not dismayed, for I am your God; I will strengthen you; yes, I will help you; yes,I will upholdyouwith My righteous right hand." This passage offers comfort and reassurance during times of fear or uncertainty by reminding us that we are never truly alone – God is always by our side.
Other verses like Psalm 23 ("The Lord is my shepherd"), Jeremiah29:11("ForI knowthethoughtsthatIthink towardyou,"saystheLord,"thoughtsofpeaceandnotofevil,togiveyouafutureandahope."), Romans8:28 ("AndweknowthatallthingsworktogetherforgoodtothemthatlovethGod,tothemwhoarethe called according to his purpose.") offer similar messages of guidance and support in tough times.
No matter what challenges life may throw your way,a little bit of Biblical wisdomcan go a long way towards helping you stay positive,strong,and focused on what really matters. So if youre looking for someencouragementtoday,dont hesitate to turn to these timelesswordsfor inspiration!
Examples of encouraging Bible verses for various life situations
The Bible is filled with encouraging verses that can provide comfort and hope in various life situations. Whether you are struggling with anxiety, dealing with a difficult loss, or simply seeking guidance in your daily life, the Word of God offers powerful words to uplift and inspire.
One such verse comes from Philippians 4:6-7: "Do not be anxious about anything, but in everything by prayer and supplication with thanksgiving let your requests be made known to God. And the peace of God, which surpasses all understanding, will guard your hearts and minds in Christ Jesus." This passage reminds us that we do not have to carry our burdens alone – instead we can turn to God for strength and find peace even amidst difficult circumstances.
Another inspiring verse comes from Isaiah 41:10: "Fear not for I am with you; be not dismayed for I am your God; I will strengthen you ,I will help you ,I will uphold you my righteous right hand." This passage serves as a powerful reminder that no matter what challenges we face in life – whether big or small – we can trust that God is always by our side providing strength,support,and guidance throughout every step of the way.
Lastly,Ephesians 3 :20 tells us,"Now unto him who is able to do exceedingly abundantly above all that we ask or think according to his power at work within us".This verse encourages us to believe boldly,because when it comes down yo it,in Christ there are no limits.With faith like this,no obstacle seems too large nor goal unattainable.These biblical promises offer hope during times of distress,motivation during periods if stagnation,and inspiration on those tough days where nothing seems quite right.In summary,the bible has many great verses which offer encouragement,hope,focus,direction,purpose,courage,resilience,endurance,st
The role of faith in finding strength and comfort in Bible verses
The role of faith cannot be overstated when it comes to finding strength and comfort in Bible verses. As a youth pastor, I have seen firsthand how turning to the word of God can provide solace during difficult times.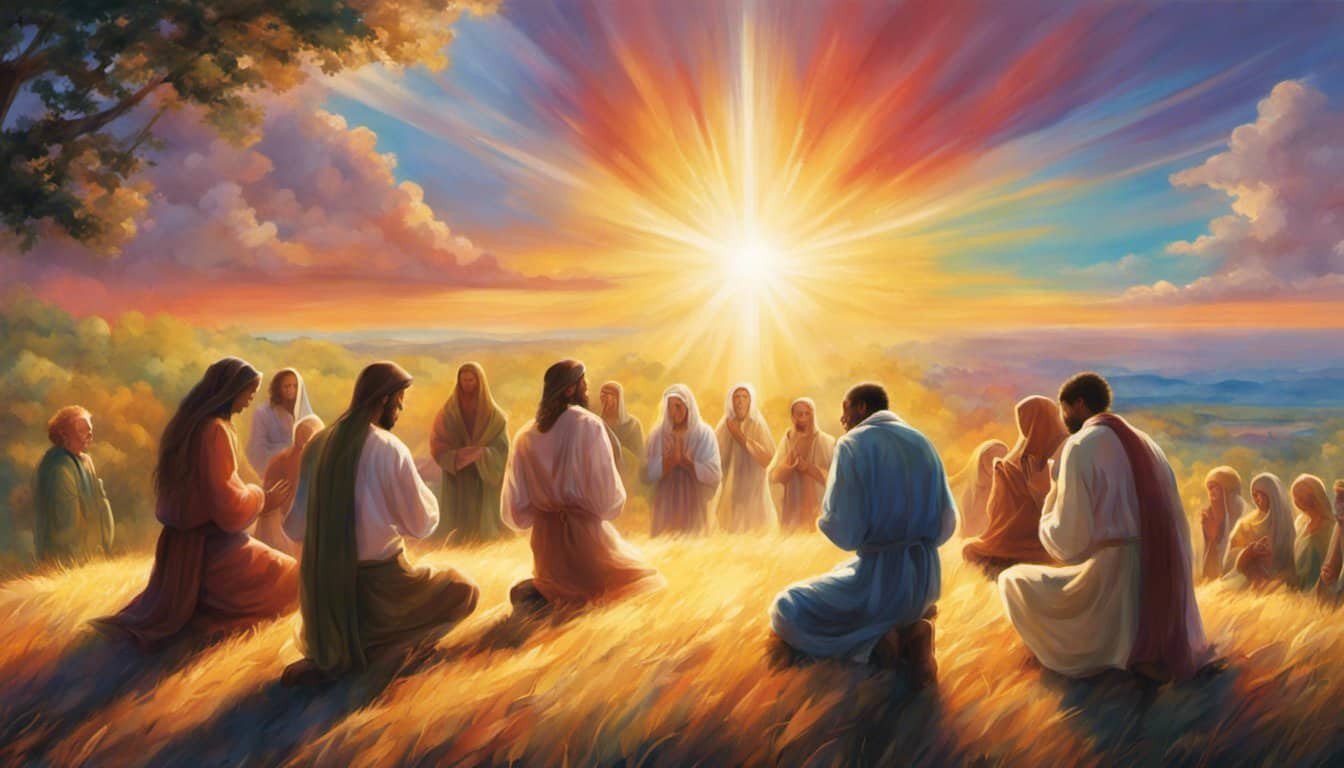 In Christianity, faith is not just a belief in something intangible – it is an active force that shapes our lives and guides us through challenging situations. When we encounter obstacles or feel overwhelmed by life's challenges, we can turn to the Bible for encouragement and guidance.
Bible verses are like spiritual anchors that help us stay grounded when everything else seems uncertain. They remind us that there is hope even in the darkest moments, and they offer words of wisdom that speak directly to our hearts.
For example, Psalm 46:1 says "God is our refuge and strength, an ever-present help in trouble." This verse serves as a reminder that no matter what happens around us, God will always be there for us as a source of strength and protection.
Another powerful verse comes from Matthew 11:28-29: "Come unto me all ye who labor and are heavy laden…and ye shall find rest unto your souls." These words provide assurance during times when we feel burdened or weary – they tell us that Jesus invites all those who struggle to come to him for rest.
Overall, having faith allows Christians to see beyond their current circumstances – they know there is more at work than what meets the eye. By relying on scripture for comfort during difficult times ,we can grow stronger spiritually while gaining perspective on life's trials.
As you embark on your journey towards understanding Christianity better through bible study ,remember these wise words from Romans 15:4 : "For whatever was written previously was written for our instruction so that through endurance & encouragement of scriptures we might have hope."
How do I integrate encouraging Bible verses into my daily life?
Integrating encouraging Bible verses into your daily life can be a powerful way to strengthen your faith and find comfort in times of difficulty. As a youth pastor at a Christian church, I have seen firsthand the transformative impact that these verses can have on individuals seeking to deepen their relationship with God.
One practical way to incorporate Bible verses into daily life is through scripture memorization. By committing key passages to memory, you will be better equipped to draw on them when faced with challenges or opportunities for spiritual growth.
Another approach is through journaling or reflection. Take time each day to read and reflect on a few selected verses, writing down any insights or reflections that come up for you as you engage with the text. This practice can help you develop an ongoing dialogue with God and build greater understanding of His word.
Finally, don't underestimate the power of community in integrating encouraging Bible verses into your daily routine. Joining a faith-based group such as a Bible study or prayer group can provide valuable support and accountability as you seek to deepen your knowledge of scripture and grow in relationship with God.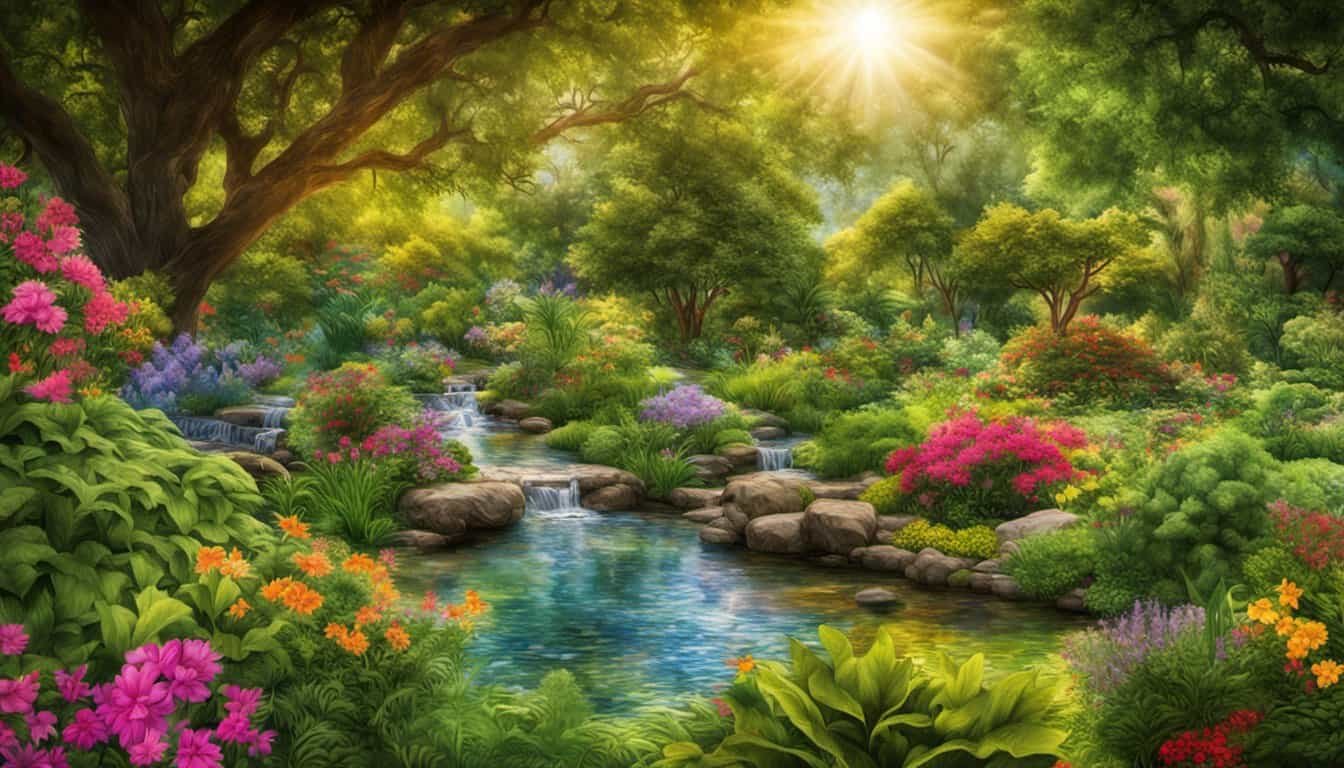 In all these ways – through memorization, reflection, community – incorporating encouraging Bible verses into our lives has the potential not only improve our spiritual well-being but also bring us closer together as believers united by shared values and beliefs rooted in Christ's teachings.
Personal stories of encouragement are found in Bible verses.
The Bible is a treasure trove of personal stories of encouragement that can uplift and inspire anyone who seeks solace in its pages. In times of trial or uncertainty, it's easy to feel lost and alone, but the Bible offers a wealth of verses that remind us we are not alone.
One such verse is found in Philippians 4:13, which reads "I can do all things through Christ who strengthens me." This powerful statement reminds us that with faith and determination, we have the ability to overcome any obstacle or challenge.
Another inspiring story comes from Joshua 1:9 where God tells Joshua "Be strong and courageous. Do not be afraid; do not be discouraged, for the Lord your God will be with you wherever you go." This verse serves as a reminder that even when we face daunting tasks or uncertain futures, God is always by our side.
Personal stories like these offer comfort and hope to those seeking guidance in their faith journey. They speak directly to our hearts and encourage us to persevere despite life's challenges. As Christians, it's important for us to share these stories with others so they too may find strength in their time of need.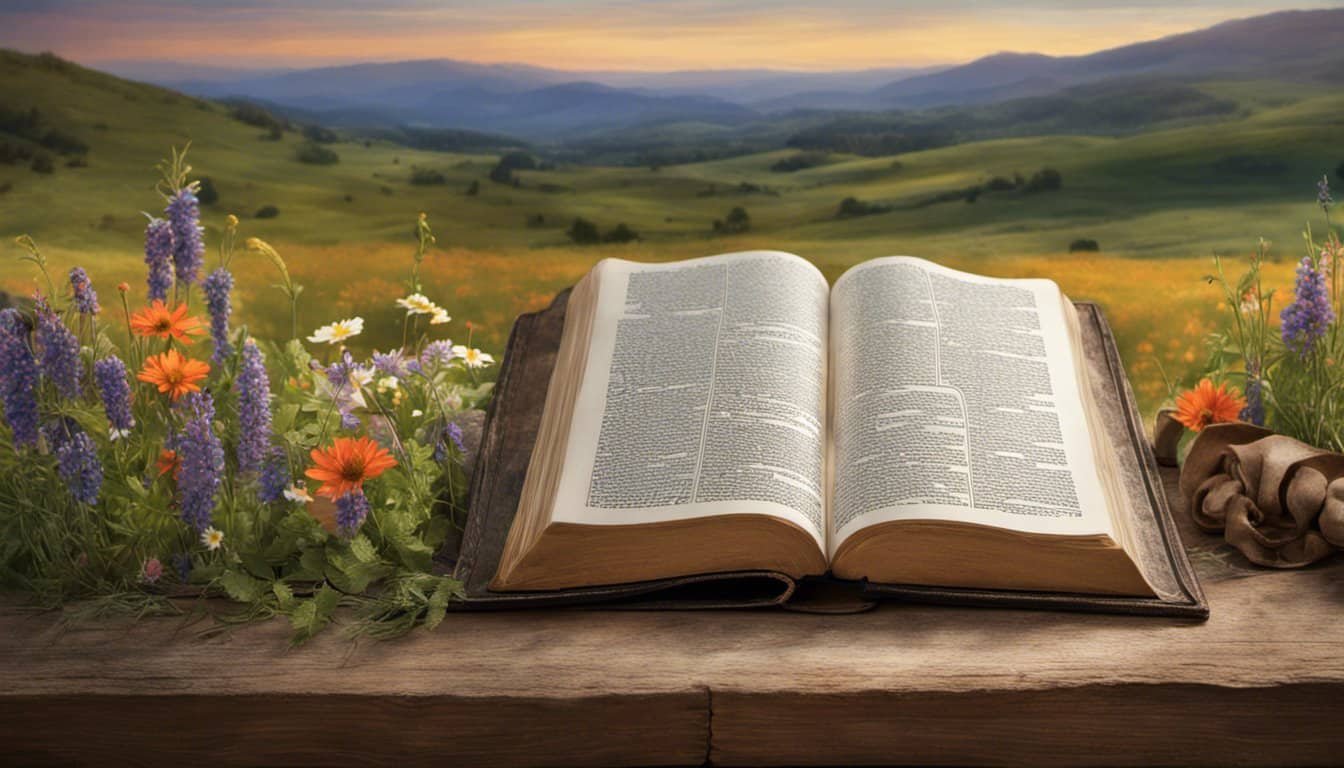 In conclusion, the Bible provides countless examples of personal stories filled with encouragement from which we can draw inspiration when facing difficult situations. By embracing these verses as part of our daily lives through prayerful reflection on them regularly helps build stronger foundations within ourselves spiritually while also helping motivate others around us towards deeper spiritual connections as well!
Conclusion
The Bible is an unparalleled source of strength, comfort and encouragement for so many people. With countless verses to offer hope and guidance, it can be a valuable asset in times of difficulty or stress. Whether you are just beginning your journey with Christianity or looking to grow in your understanding of the faith, taking time to delve into encouraging bible verses can lead you on a path toward spiritual growth and inner peace. If you're interested in exploring how the Bible might encourage your life journey, make sure to reach out at our church – we'd love for you join us!