If you are stuck in a situation or living a depressed life, and you want the push to get out of it, then always remember God's word is powerful.
As Billy Graham said, "The very practice of reading [the Bible] will have a purifying effect upon your mind and heart. Let nothing take the place of this daily exercise."
Bible can encourage you to get out of any situation by empowering your motivation and giving you courage. Here are some bible verses about encouragement to help you gain the courage to be the best version of yourself.
The Eight Best Bible Verses about Encouragement
Have I not commanded you? Be strong and courageous. Do not be frightened, and do not be dismayed, for the Lordyour God is with you wherever you go."-Joshua 1:9
In this verse, God reaffirms his presence and support by reminding His creation about the promise He has made. This verse gives you the push needed to pursue new initiatives.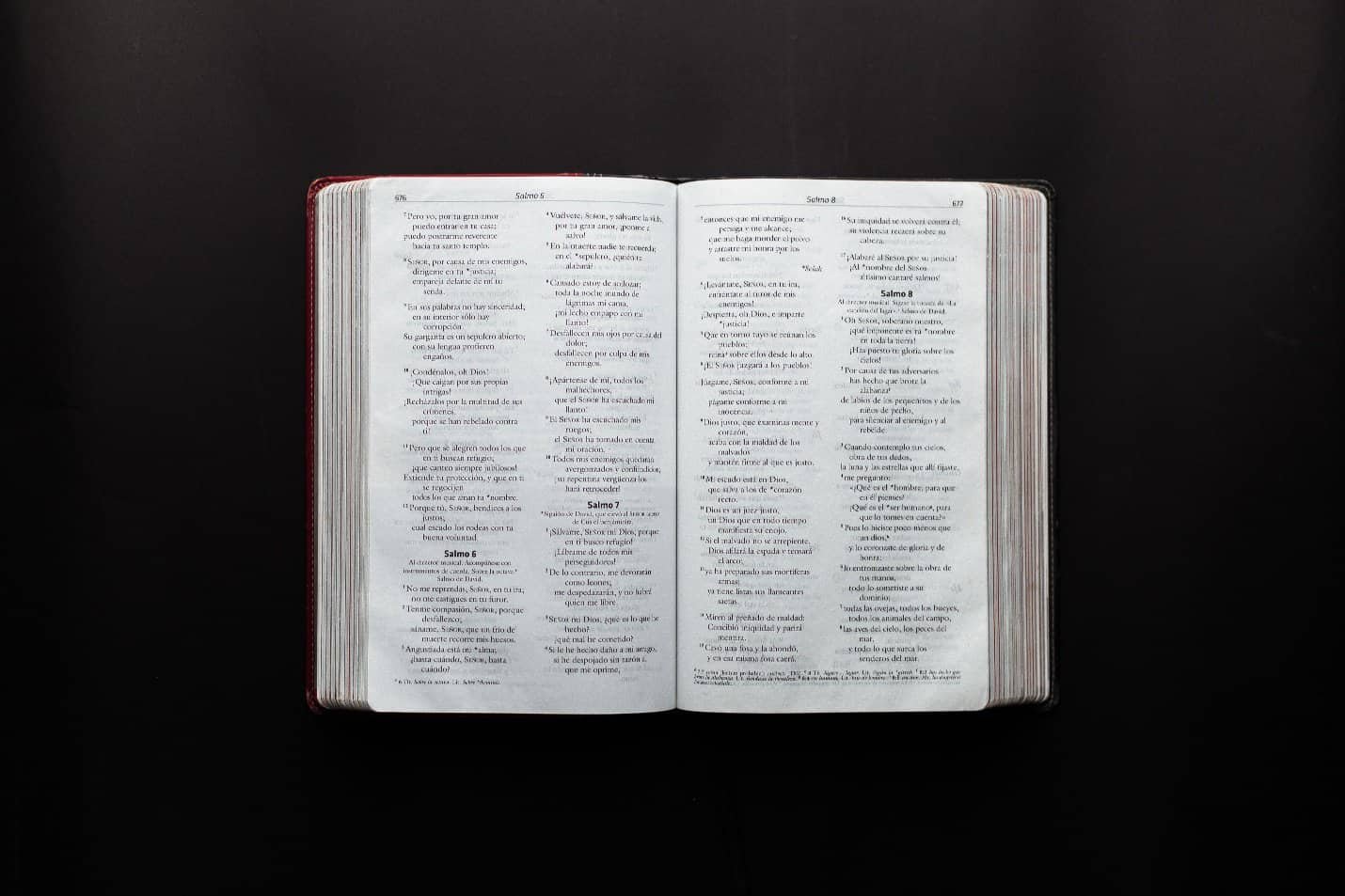 For God has not destined us for wrath, but to obtain salvation through our Lord Jesus Christ, who died for us so that whether we are awake or asleep, we might live with him. Therefore encourage one another and build one another up, just as you are doing. -Thessalonians 5:9-11
In these verses, it is being told that we are loved by God and Lord Jesus Christ, who to be with us died, and this is a message for us to encourage ourselves and others to live a happier, fulfilling life.
For I know the plans I have for you, declares the Lord, plans for welfare and not for evil, to give you a future and a hope. Then you will call upon me and come and pray to me, and I will hear you. You will seek me and find me when you seek me with all your heart. I will be found by you, declares the Lord, and I will restore your fortunes and gather you from all the nations and all the places where I have driven you, declares the Lord, and I will bring you back to the place from which I sent you into exile. -Jeremiah 29:11-14
In these verses, Lord declares his plans for his people and how He wants to see you prosper and pray to Him with complete devotion. He also says that you will find Him beside you if you seek Him with true and pure intentions at heart. So you need not be afraid of any obstacle.
So we do not lose heart. Though our outer self is wasting away, our inner self is being renewed day by day. For this light momentary affliction is preparing for us an eternal weight of glory beyond all comparison, as we look not to the things that are seen but to the things that are unseen. For the things that are seen are transient, but the things that are unseen are eternal. -2 Corinthians 4:16-18
In these beautiful verses, the description of the afterlife is given. These bible verses about encouragement tell us about the soul, which is renewed after the afflictions, and the glory will be our reward in eternity for these pains.
Do not be anxious about anything, but in everything by prayer and supplication with thanksgiving let your requests be made known to God. And the peace of God, which surpasses all understanding, will guard your hearts and your minds in Christ Jesus.-Philippians 4:6-7
These verses encourage the people to pray and ask God for whatever they need in life. God is the greatest of all and has command over every heart and mind, so you need not be afraid of any other person because everything happens according to God's order.
For whatever was written in former days was written for our instruction, that through endurance and through the encouragement of the Scriptures we might have hope. May the God of endurance and encouragement grant you to live in such harmony with one another, in accord with Christ Jesus -Romans 15:4-5
According to Christ, the command to live in harmony with each other is given in these beautiful bible verses about encouragement. It tells about the instructions on living your life and not get depressed.
Remember not the former things, nor consider the things of old. Behold, I am doing a new thing; now it springs forth, do you not perceive it? I will make a way in the wilderness and rivers in the desert. -Isaiah 43:18-19
Such magnificent words about letting go of the past and taking the next step in life. God, in these verses, assures his creation that they should take new initiative and stop living with past mistakes. He also tells that he is the most powerful and can do miracles for you if you trust in Him.
Trust in the Lord with all your heart and lean not on your own understanding; in all your ways, submit to him, and he will make your paths straight. -Proverbs 3:5-6
In this simple yet empowering verse, the trust of a believer and the reward for it are summarized. Let God decide what is best for you.
Our Final Thoughts
Bible verses about encouragement and trust in God can pull you from any dark hole and light up your soul with positivity. They teach an appreciation for every blessing by God and bravery in a believer.
These words give us the strength to live in a world where no one is heartfelt, and you can be backstabbed at any point by most unexpected people. However, you must not stop moving forward and live a life according to Jesus Christ and God. The words have the power of giving a person a purpose in life and working out of depression by forgiving and forgetting.