Having a devoted Christian man in your life can be one of the greatest blessings of life. Whether it's a father figure, friend, or partner, when it comes to buying a meaningful gift for a Christian man in your life, there's hardly enough to choose from. While there may be an ocean of gifts to purchase for a plethora of occasions, you may find yourself perplexed at the lack of faith-filled ones. What about the religious folks? What should you get them?
Well, here we are with a well-researched list of some of the best gifts for a Christian man. Not only will most items on the list fit every budget, but they will also help the men of your life appreciate the invested thought and effort. From an inspirational book to a customized shirt, there's no end to the amount of creativity you can exercise when choosing a spiritual gift that fits the occasion.
The 7 Best Gifts for a Christian Man
1. Family Rules Wall Art
Whether a man in your life has just moved into a new house or happens to live with a close-knit family, here's a great way to let them know that they're in your thoughts and prayers. This "Family Rules" wall décor can be hung on the entryway or absolutely any corner of the house to brighten up a godly man's home. Moreover, with this one, you can never go wrong. A good, religious man will most likely be a family-oriented one, too, and so, there's no need to wait for an occasion.
2. Religious Keychain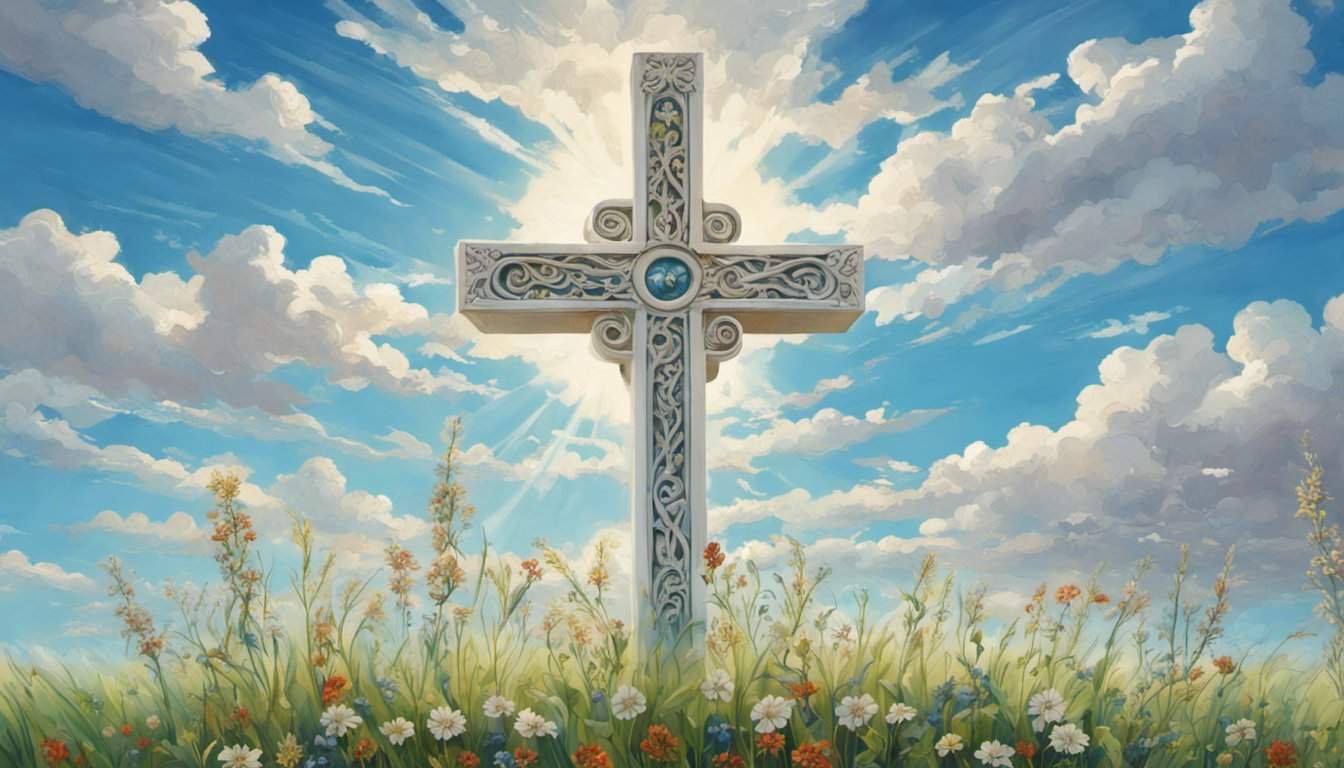 The best part about Christian keychains is that they make safe gifts for any given occasion. After all, we all know the unspoken relationship a man shares with his keychain. So, why not give him something that serves as a stark reminder of God's existence in his life? Furthermore, they also help you be there in spirit with this man of God.
3. Scripture Rocks
If there is a man in your life who puts God above everything else, then there's a good chance that they'd want their home to reflect the same. This is why scripture rocks qualify as the best gifts for a Christian man. They can be decorated in bedrooms, living rooms, and even outdoor fountains. What's more? They may seem like nothing more than just a few rocks but imagine the impact of the words of wisdom and inspiration carved on them.
4. Names of Jesus Sweatshirt
Sweatshirts are a man's best friend. However, when it comes to buying something more meaningful than a regular one, you must head over to the "Christian" sweatshirts section, where you'll stumble upon a number of products with a graphic element to them. If your friend, companion, or father likes stacking up inspirational quotes from the Bible, then there's no reason you shouldn't pick this one from the aisle. A devotee of Jesus wouldn't mind wearing it wherever he goes.
5. Water Bottle
Yes, you read it right. A water bottle may not seem like an ideal thing to gift someone, but if a devoted Christian man in your life also happens to be a gym buff, then you have every reason to pick this one up. Sometimes, finding the right gift for a man isn't as stressful as we believe it to be. A simple yet well-thought-out gift can, at times, do the same wonders like the one that will most likely break your bank. More than anything else, these small yet purposeful gifts are the best ways to remind someone of you.
6. Pendant Necklace for Dad
It's time to get your father a gift that reminds him of how great a man he has been. If the occasion of father's day is approaching, this one may truly qualify as one of the best gifts for a Christian man (read: father). Every religious man on earth feels on top of the world when he receives a personalized gift, and your father should not be an exception to the rule. This pendant necklace with a special message carved on it will serve as a beautiful reminder that your father has, in fact, led a blissful life and spread love and happiness among all the members of his family. There's not a moment more profound than the one where a man feels accomplished for raising a healthy and happy family.
7. Bookmark
Looking for a more practical gift for someone who's an avid reader? Bookmarks are loved and adored by everyone who reads, be it a man or a woman. However, how great would it be to open a book and stumble upon a saying from the Bible on a bookmark at the same time? It isn't the huge gestures that remind someone of you but the smallest details that often do the trick. Not only will it help this godly man pick up the reading where he left off, but the item will also almost never go unnoticed among a stack of other bookmarks.
Our Final Thoughts
A good spiritual present never goes out of style. While this short guide was aimed at helping you pick the right present for a God-loving man in your life, we recommend expanding the horizons for your research and looking through other helpful guides before choosing the right present. Remember, the best gifts for a Christian man are not always the most expensive ones. Anything that aligns well with their faith and serves as a reminder that their love for God takes precedence over everything else will be as valuable as a diamond to them. So, let this guide do the work by taking the stress off your shopping experience and finding the item that resonates well with the dutiful men of your life!