YouTube is the perfect tool to fall back on for information and entertainment. Whether it's a new music video, a product review, an explainer video, or religious advice, YouTube is a gold mine that always has you covered. If you are a devout Christian, you will automatically turn to Channels that stand for the same religious beliefs as yours. Here are some of the best Christian YouTube Channels you must check out if you are a believer.
Jefferson Bethke is best known for his YouTube channel, which has over 1 million subscribers. He first gained notoriety in 2012 with his spoken word poem "Why I Hate Religion, But Love Jesus," which went viral and has been viewed over 40 million times. Bethke uses his platform to discuss Christianity and tackle controversial topics such as relationships, mental health, and faith.
His down-to-earth approach and humor have made him one of the most popular Christian YouTubers, and he has been featured on numerous best-of lists, including Feedspot's "Top 100 Christian YouTube Channels." In addition to his YouTube channel, Bethke is also the author of two books: "It's Not What You Think" and "Jesus > Religion."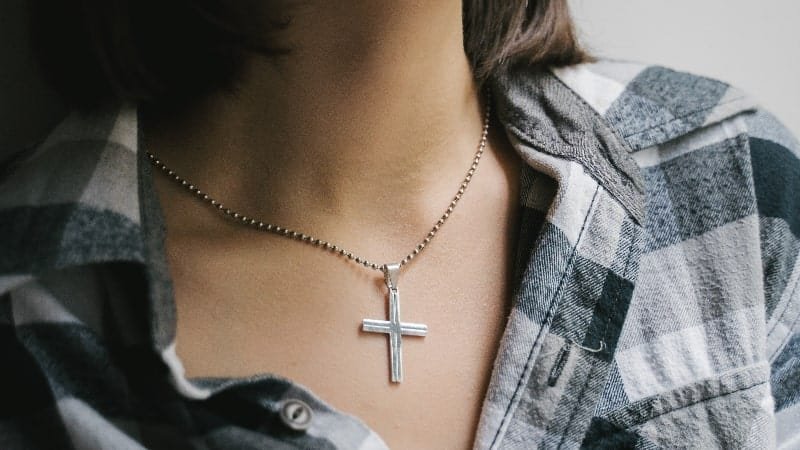 The Skit Guys
The Skit Guys are a YouTube channel that produces short comedy sketches. The channel was founded by two friends, Kevin Hanlon and Eddie James, who met while working at a summer camp. The Skit Guys have amassed a large following on YouTube, with over 2 million subscribers.
Their sketches often tackle topical issues in a humorous way, and they have been featured on several national news outlets. In addition to their YouTube channel, The Skit Guys also offer a number of resources for churches and youth groups. These resources include skits, video lessons, and blog posts. If you're looking for a laugh, be sure to check out their channel!
Katie Gregoire
YouTube personality Katie Gregoire has built a large following by sharing her unique take on fashion and beauty. With over 500,000 subscribers, Gregoire's channel is one of the most popular fashion channels on YouTube.
What sets Gregoire apart from other fashion vloggers is her willingness to experiment with her look. Rather than sticking to one style, Gregoire embraces change and enjoys trying out new trends. This fearlessness has helped her stand out in the crowded YouTube fashion landscape and has earned her a devoted fan base.
In addition to her YouTube channel, Gregoire also runs a successful blog and has been featured in several magazines. With her dynamic personality and distinctive style, Katie Gregoire is quickly becoming one of the most stylish stars on YouTube.
The Good Christian Music Blog
The Good Christian Music Blog is a YouTube channel that specializes in Christian music videos. The channel was created in 2008 and has since amassed over 1 million subscribers. The Good Christian Music Blog features a wide variety of Christian music genres, including worship, pop, rock, hip hop, and country.
In addition to music videos, the channel also features interviews with Christian musicians, as well as live performances. Whether you're a longtime fan of Christian music or just getting started, the Good Christian Music Blog is a great resource for finding new and exciting artists to enjoy.
The Bible Project is a YouTube channel that creates videos about the Bible. The videos are short, usually less than ten minutes, and they cover a wide range of topics related to the Bible. The videos are designed to be both informative and entertaining, and they are suitable for people of all ages. The Bible Project has been extremely popular, and it has received over 100 million views.
The channel is run by two friends, Tim Mackie and Jon Collins, who are both pastors. They started the channel in 2014, and it has since grown into one of the most popular religious YouTube channels. If you're looking for an engaging way to learn about the Bible, then the Bible Project is definitely worth checking out.
Heather Lindsey is a YouTube personality best known for her beauty and fashion videos. Lindsey started her YouTube channel in 2010, and has since built up a sizable following of over 1 million subscribers. In addition to beauty and fashion, Lindsey also covers lifestyle topics like travel and relationships on her channel.
Her bubbly personality and relatable content has made her a favorite among viewers, and earned her a devoted fan base. While Lindsey is primarily known for her YouTube channel, she has also ventured into other areas of online media.
She has created a successful blog, and has also released a line of beauty products. With her growing popularity, it is likely that we will be seeing more from Heather Lindsey in the future.
Jon Jorgenson is a popular YouTube content creator with over 2 million subscribers. He got his start in the entertainment industry as a member of the musical group E.S. Posthumus, but he soon began to branch out into other areas.
In 2010, he launched his own YouTube channel, which quickly gained popularity thanks to his high-quality videos and engaging personality. Jon's channel covers a wide range of topics, from travel and lifestyle tips to reviews of the latest tech products.
He has also filmed a number of sponsored videos and commercials for brands such as Uber and Samsung. Thanks to his success on YouTube, Jon has become one of the most well-known names in the online video world.
While there are many great Christian YouTube channels to choose from, the ones we've listed above provide a variety of content that will appeal to you. Whether you're looking for music, fashion tips, or faith-based messages, these channels have something for everyone.