Explaining the Easter story to your children can be challenging. Phrases like "Jesus' blood washes away our sins" might sound a little gory to your children and anyone who's not familiar with this phrase.
It's also difficult to discuss the notion of death with young children as they can't fathom the separation of body and soul. Not to mention that some incidents like the Devil entering Judas are just not kid-friendly!
The 5 Best Christian Easter Books
Therefore, we need to explain the concept of Easter to our children in a way that isn't scary or overwhelming, and what better way could there be than using good quality Christian Easter books?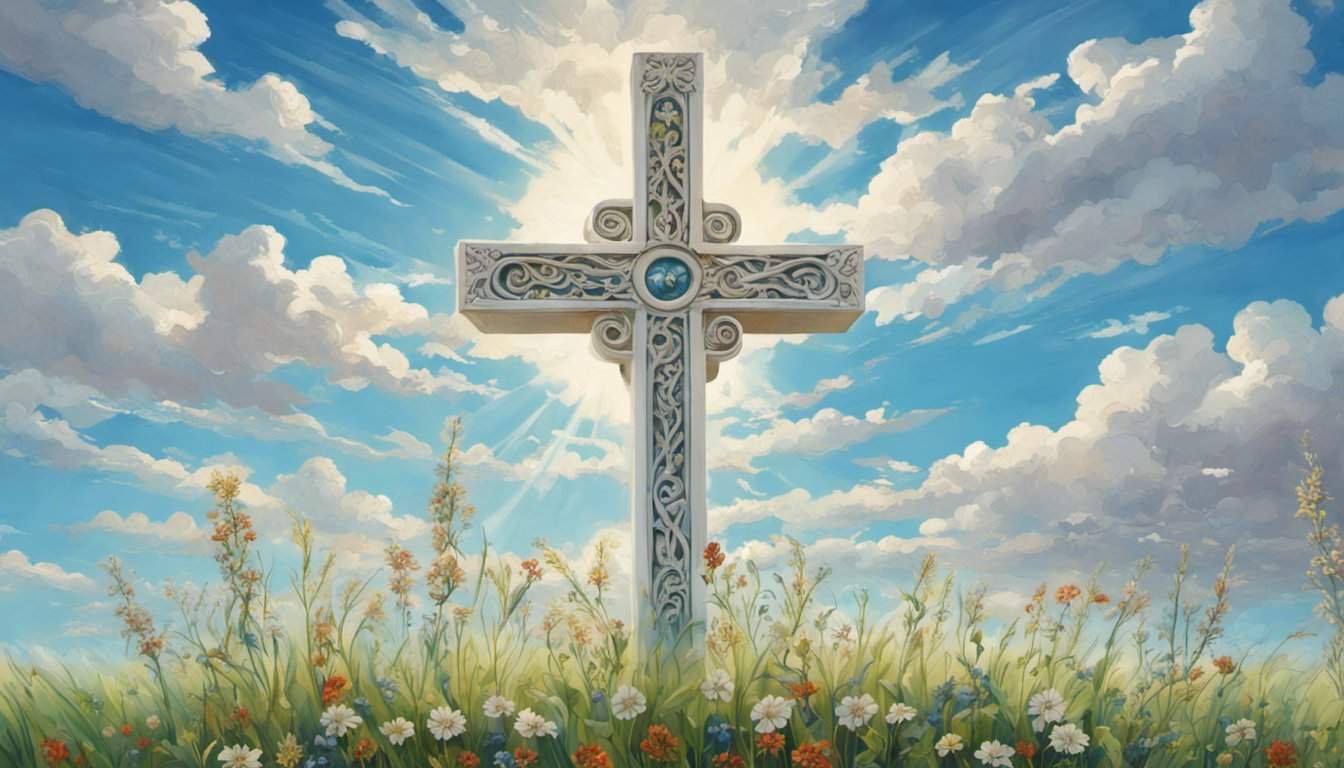 Here's why reading Christian Easter books to your children is useful:
Simple Teaching
Sometimes, even adults can't understand the implications of Jesus' resurrection and death. If you're taking the time to read the story to your kids, it will make more sense to you too!
Illustrations Hold Their Attention
Vivid images help children remember what they read. They pave the way towards understanding what the book is about.
Simple to Teach
Good-quality Easter books keep you from explaining anything yourself. They have it all written down! The only thing you have to do is read it out!
Theological Accuracy
When you're reading an Easter book, you know its theology has been verified and approved by many individuals. This includes the author, the editors, and the publishing company. Therefore, reading Christian Easter books will give you peace of mind that your children are learning the original story.
Now that we've elaborated the benefits of reading illustrated Easter books, here are six Christian Easter Books you can consider:
1. Good News! It's Easter! By Glenys Nellist.
Award-winning and best-selling author Glenys Nellist uses playful illustrations throughout the book to introduce children to the gift of salvation. It depicts the rebirth of Christ, who steps free from the cave and lives a life to love and save humanity. The whimsical rhyming stories are a delightful way to teach kids about Jesus' love and the wonders of Easter.
Pros
It's short and describes the renewal that Easter brings.
Cons
It doesn't elaborate why Jesus came out of the tomb, but it's a great way to introduce the Easter concept.
2. Holy Week: An Emotions Primer by Danielle Hitchen.
This is the latest book in the Baby Believers series by Catechesis Books, written for kids aged below four. The entire series gives an insight into the Easter story, promising several teachable moments for you! Holy Week: An Emotions Primer consists of beautiful illustrations and allows children to feel a range of emotions such as fear, sadness, anger, and joy as they follow Jesus' final week of life! If you can only grab a single Christian Easter book, we recommend this one!
Pros
It elaborates the Easter story in order.
It introduces children to original scripture texts.
Each page describes a new emotion.
Cons
3. The Garden, the Curtain, and the Cross (Tales That Tell the Truth) by Carl Laferton.
This brilliant book is written for children from 2-12 years. When you read it out to your kids on Easter morning, your children will hang on every word. It begins with the Garden of Eden and leads to the curtain that divides the temple from the Holy of Holies. The story ultimately ends in heaven. The author did an amazing job packing the entire Bible into less than 1,000 words.
Pros
It begins with why Jesus had to die and come back to life.
Incredible illustrations
Cons
4. Benjamin's Box: The Story of the Resurrection Eggs by Melody Carlson
This book introduces Resurrection Eggs and describes the story of a first-century boy called Benjamin. The story unravels when Benjamin follows Jesus around, collecting little reminders of him throughout the Holy Week.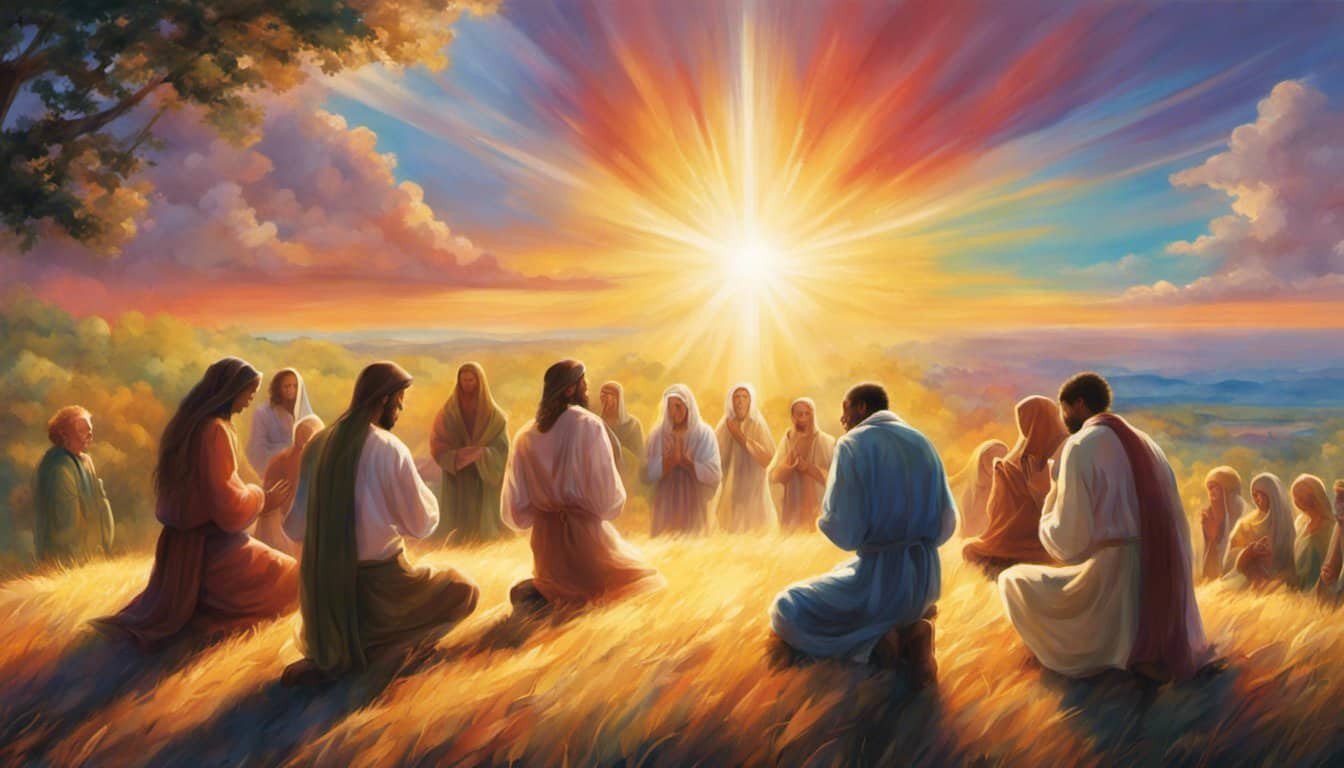 If you're looking for a perfectly illustrated Easter book, Benjamin's Box: The Story of the Resurrection Eggs is exactly what you need!
Pros
This book explains both the story and the moral behind it. It allows children to engage in a lot of activities.
Cons
The story is quite long. You should prefer reading it in installments.
5. The Sparkle Egg by Jill Hardie
This book is a great way to help children understand Easter's meaning, and how it applies to real-life situations. It follows the story of Sam, who lies and feels guilty about it for a week. He writes his lie on a paper and puts it in a special sparkle egg, only to see that the paper is gone on Easter morning, much like his sin. The story is short and realistic and will influence readers of all ages. It helps children learn the totality of God's perfect grace!
Pros
This book helps children experience spiritual truth.
Children will feel Sam's guilt and his freedom.
Children will understand wrongdoing.
Cons
6. God Gave Us Easter (God Gave Us Series) by Lisa Tawn Bergren.
Many people love this best-seller. It explains the Lord's plans and guides children about how Easter came about. It uses simple terminology, making it easier for young kids to understand.
Pros
The cute illustrations help children understand the story better.
The conversation between the cubs and their papa is quite influential.
It does a good job explaining Easter to kids.
Cons
There is no storyline, except what the images explain.
Our Final Thoughts
Explaining Easter to children becomes convenient with well-written Christian Easter Books. Amongst all the books we've recommended, our top pick would be Holy Week: An Emotions Primer by Danielle Hitchen. You will appreciate its theology, artistic designs, and sound content, and help your kids learn the importance of emotions!