Childhood is a formative stage in a human being's life. The minds of young girls and boys are most impressionable during their growing years. Today in the United States, harmful cultural influences, such as modern pop culture and inappropriate content on television, are as ubiquitous as ever.
Movies and television shows glorifying drug culture, binge drinking, and sexual promiscuity can easily lead young and gullible minds astray. On the other hand, virtues like kindness, generosity, humility, and patience can also be learned through books and stories that carry a moral lesson, which leaves an indelible mark on a child's mind. The stories we read during childhood remain with us forever, and we always remember the meaningful lessons they teach us at the end.
Under such circumstances, the most fruitful thing Christian parents can do for their children is to provide them with a sizeable collection of the best Christian books for kids that they can read as an enjoyable pastime. These books won't just improve your child's vocabulary and add richness to their thought but also shape them into good and decent Christian children. Here are the best Christian books for kids.
The 7 Best Christian Books for Kids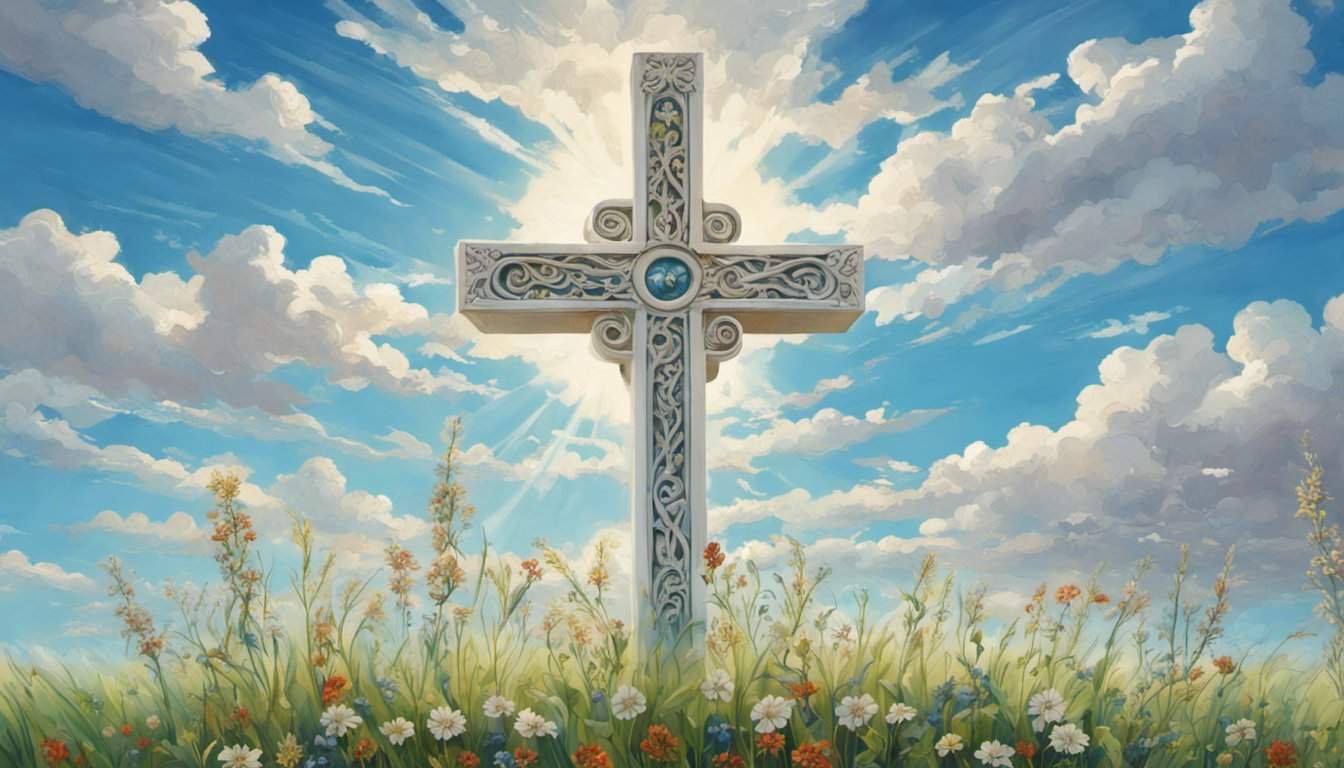 Our top recommendations for the best Christian books for kids include:
1. I Prayed For You
A heartwarming tale about love, togetherness, and the importance of family written by author Jean Fischer, this book has sold over 300,000 copies. The story centers on a Mama Bear and her Baby Bear and weaves a beautiful tale about the power of a mother's prayers for her child. If your child is between the ages of 0-5, this is a great book to teach them the importance of prayer and ask God to protect and watch over those we love.
2. The Complete Illustrated Children's Bible
Author Janice Emmerson's upbringing imbued her with a deep and insightful understanding of stories from the Bible. She grew up in a family with a 50-year history of publishing Bibles and Bible commentaries. Its this knowledge, along with her own passion for storytelling, that she brings to her Illustrated Children's Bible.
Packed with 275 stories from the Book of Genesis to Revelation, this book will take your child on a wonderful journey through the Bible. This book is suitable for children between 5 and 8 years of age.
3. God Gave Us the Bible
This is one of the best Christian books for kids that features 45 of the most well-known stories from the Christian Bible. The book begins with a young polar bear having a sleepover with several of his animal friends. The Mother Bear sits down with the children at bedtime to tell them a story. She tells them about the Bible, explaining that it "is the story God gave us," and narrates many enthralling tales from both the Old and New Testaments.
This is an illustrated book with beautifully drawn animals and human characters from Bible stories. With an easy-to-follow writing style that will capture the imaginations of little ones, this book is suitable for ages 3-7.
4. The Story of Christmas
Giving your child this book is the best way to learn why we celebrate Christmas every year. In just 200 words, this engaging and illustrating book narrates the story of the Nativity, detailing how Jesus was born. Your toddler will love turning the colorful pages as they discover one of the best stories from the Bible and also hone their reading skills.
5. God Gave Us You
This enchanting tale features a little polar bear cub curiously asking her mother the question: "Where did I come from?" when being tucked into bed at night. The mother lovingly tells her cub that she was a gift from God to her parents, who wanted her very much – hence the title "God Gave Us You."
This is a lovely book to give your child – it will educate them about the importance of family and remind them of the love you share. It also reinforces the idea that every child is a gift from God, something we all need to tell our children to make them feel loved and cherished.
6. My First Prayers
This book will make for a great gift whether you're giving it to your own child or gift-wrapping it for a child's baptism, a baby shower or a child's birthday. It contains a collection of over 100 illustrated poems that will help children develop a lifelong practice of Christian prayer. Parents and children can read it together, choosing from prayers on different subjects, including giving thanks for food at mealtimes, resolving fights between brothers and sisters, and asking for God's help to perform good deeds.
7. Goodnight, Ark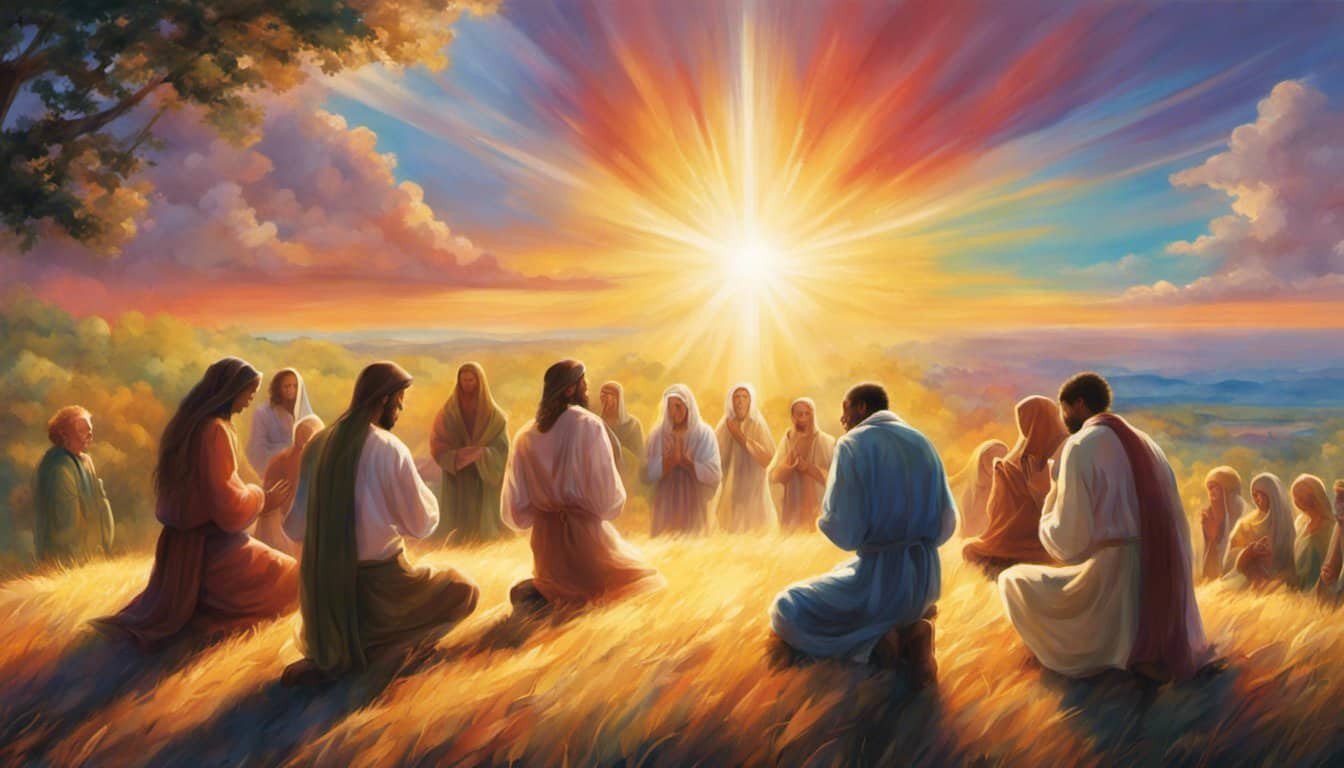 From author Jane Chapman, this board book edition paints a vivid picture of the incredible story of Noah's Ark from the Bible. If you've always wanted your kids to become acquainted with Biblical stories, this book is the best place to get started. Children aged 4 or 5 can have a go at reading this on their own. You can sit with younger children and read it aloud and ask them to describe what is happening in the illustrations that accompany each page.
Filled with highly engaging descriptions of animals from the original Bible story, this book will also introduce children to the names of many birds, mammals, and other creatures and instill in them an appreciation for the magnificent stories that can be found in the Bible. Let this book be their first introduction to Bible stories.
Our Final Thoughts
From hymns to prayers to vivid and descriptive accounts of the most popular stories from the Bible, this list sums up our recommendations for the best Christian books for kids. Other than celebrating days like Christmas and Easter, and going to Church, the importance of encouraging our children to read about their Christian faith and discover the Bible for themselves cannot be overstated. By introducing your child to these books, you will ensure that they develop lifelong respect and awe for the Holy Bible, which provides the very foundation of our faith.
By giving your children the best Christian books for kids, you will also teach them good values such as being kind to others, being good neighbors, and doing good deeds as often as we can. These books don't just give your kids great bedtime stories to read every night; they also teach them important lessons about good and evil, justice and fairness, equality and respect, and friendship, and the importance of family.