Students can take religious courses, engage in church services and grow spiritually as part of a compassionate community at Christian schools. It's vital to find the best college to begin your career, grow your spirituality, and strengthen your values. Your basic principles can be supported at the college where you go. You will also be able to spend time with those who have the same mentality as yours and have similar values. This only enriches your belief system.
You can have many advantages by mixing spiritual and secular education. Studying abroad, volunteering, and participating in faith-based activities are a few educational possibilities accessible that might come in handy for you. Many Christian colleges and universities urge students to pursue religious studies courses as part of their curriculum. Christian schools are consistently listed among the nation's greatest educational institutions because of the excellence of these offerings.
Best Colleges for Christian Students
There are many wonderful Christian universities and institutions around the United States for students who seek to continue to grow in their Christian faith. Some of them are as follows: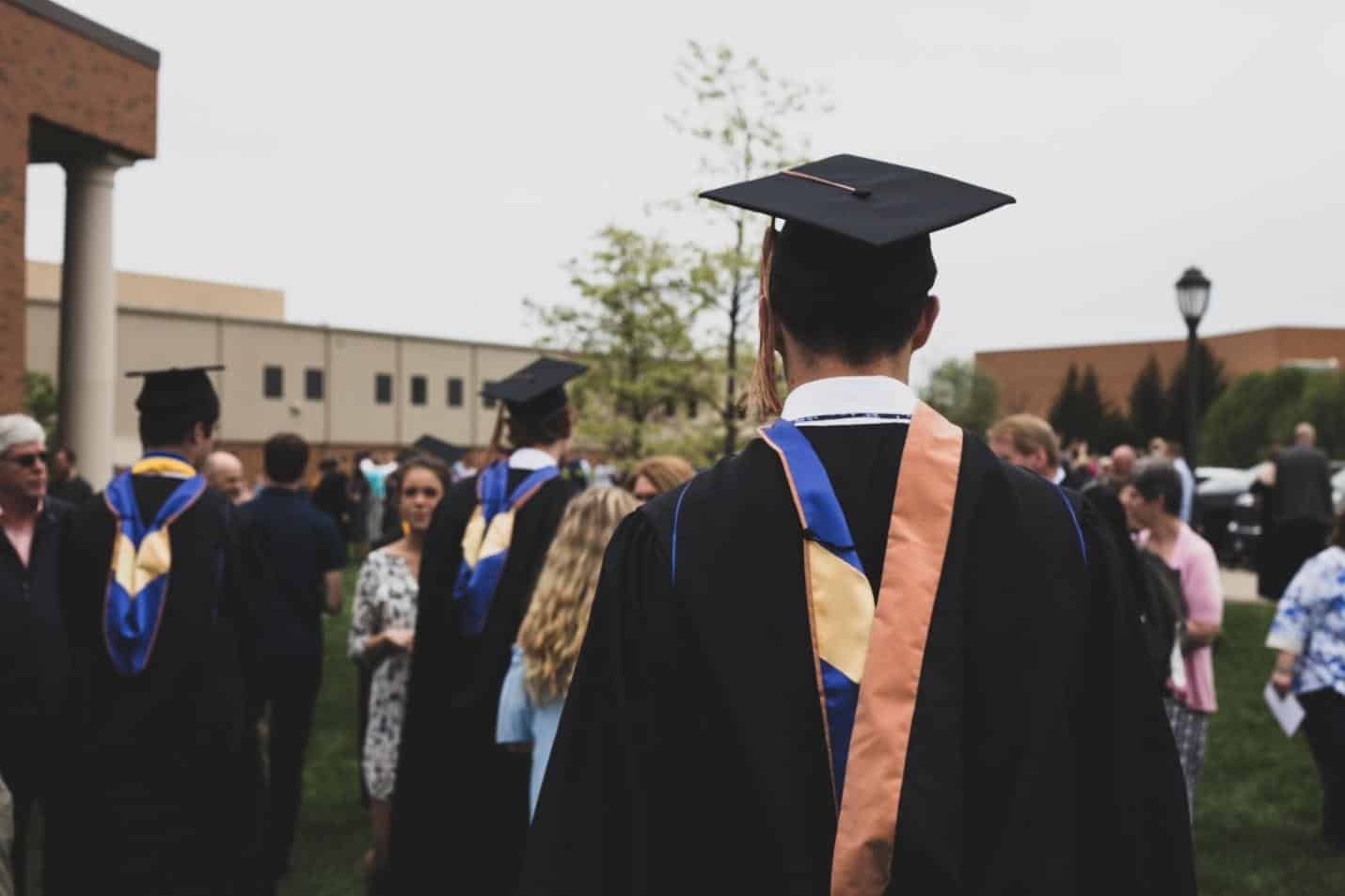 1. Harding University
Harding University is linked with the Church of Christ and is surrounded by hiking trails and parks. This university has a student-to-faculty ratio of 14 to 1, with an average undergraduate enrollment of 5,500 students. Around 98 percent of students get financial support, which includes tuition fees and housing costs for residential students. Some popular majors include Humanities, Business, and Elementary Education, all of which follow a semester-based academic calendar.
2. Lutheran University
A group of Norwegian immigrants founded Luther College in rural northern Decorah in 1861. It's a humanities and social science-focused Lutheran liberal arts university. Luther has an average student population of 2,000 and a student-to-faculty ratio of 11-1. A year's worth of tuition and fees costs $43,000 per student, and the average cost of accommodation is $10,000. However, nearly all students are eligible for financial help. Among the school's 60 possible majors, the most sought after are those in business, music, and biology. In most cases, students participate in study abroad programs and professor-mentored projects outside the classroom.
3. Wheaton College
Wheaton College is a private Christian college founded in 1860 and located about 25 miles north of Chicago. It is a nondenominational institution. Its goal is to unite faith with knowledge.
Wheaton is a liberal arts college that provides a wide choice of academic possibilities for men and women. Moreover, athletics are part of NCAA Division III and have a distinguished alumni list. The four pillars of a good Wheaton experience are class participation, extracurricular activities, chapel attendance, and on-campus living.
4. Baylor University
Baylor University is a private Christian university in Waco. This area provides different outdoor activities, including various hiking trails.
Baylor University was founded in 1845. It prides itself on its Baptist-rooted community and shared dedication to faith and service. Despite a 39 percent admissions rate, the school's typical undergraduate enrollment is around 15,000 students. This allows students to receive personalized feedback and work closely with their teachers.
First-year students who live on campus and complete two semesters of chapel must attend church services every Monday and Wednesday as part of a weekly Dr. Pepper Hour on campus.
5. Point Loma Nazarene University
Point Loma Nazarene University was founded in 1902. It is known for its scholastic quality. There are beautiful coastal views from the San Diego campus, which sits on 90 acres of urban land. The school's undergraduate program has an acceptance rate of 76% and currently has about 3,000 students enrolled.
This university offers different majors, including nursing, psychology, and other health-related fields. 73% of alumni report starting salaries of $40-$44,000/year.  Point Loma's objective revolves around providing students with educational and service opportunities grounded in their faith.
6. Bethel University
Bethel University was established in 1871 as a part of the Minneapolis-St. Paul metropolitan area. It is situated in Arden Hills, Minnesota. The small private university has an acceptance rate of over 80%, resulting in a student body of 4,500.
In most cases, students are interested in pursuing majors in nursing, communications, and business administration. Nearly every student is eligible for financial help, even though the average cost of tuition is $49,000. Moreover, the four-year students' basic costs include no additional housing expenditures.
7. Calvin College
Calvin College was established in the suburbs of Grand Rapids in 1876. This small, private school was founded on Christian Reformed principles.
One of the several new student orientations at the university is Quest Week which aims to create an intentional Christian community among its incoming first-year students. There have been 11 NCAA Division III national titles won by Calvin College Knights, with 21 Varsity Division III NCAA teams. Almost 126 young scholars are estimated to have received All-American Academic Awards in the United States. This university offers some of the most popular majors in the fields of nursing, business, and engineering. Calvin College's mission is to repair the world through service to Jesus Christ.
8. Messiah College
Messiah College is a private liberal arts and applied sciences college. It was created in Harrisburg, Pennsylvania, in 1909 by R.S. Smith. The Anabaptist, Pietist, and Wesleyan Christian traditions played a role in the foundation of Messiah College.
Students are expected to serve and lead in both religious and non-religious environments as part of the school's academic goal. Nonprofit organizations, government agencies, and global corporations can benefit from students' involvement in community service and academic problem-solving projects. Students sign the Community Covenant pledge to uphold academic integrity.
9. Ozarks College
Ozarks College is a private Christian university located in Oliver Township. It was founded in 1906. Ozarks' yearly enrollment is at 1,500 students, with a very competitive admittance rate of around 13%. All students at this school must indicate a need for financial help to take advantage of its unique tuition-free programs. You can avail various grants and scholarships that cover the entire cost of attendance.
Some of the most sought-after specializations offered at this university are business, public relations, and agricultural business. With a graduation rate of 67%, Ozarks College graduates earn an average salary of $58,673.
Final Words
You can get enrolled in any one of these 9 best colleges for Christian students to prove your mettle, earning yourself a scholarship.