Depression. It's a term that, unfortunately, many are familiar with in today's fast-paced world. Yet, what does the Bible have to say about this all-too-common struggle? As it turns out, there's quite a bit wrapped within those ancient pages.
The Bible doesn't shy away from discussing human suffering and emotional struggles – depression included. There are numerous accounts of people grappling with despair, loneliness, and soul-crushing sadness. They cried out to God in their pain and found comfort in His presence.
God understands our battles with depression; He sees us in our darkest hours and promises not just to be there but also to provide solace. So let's delve into these scriptures together, gaining insight on how God views depression and how we can find healing through faith.
Understanding Depression from a Biblical Perspective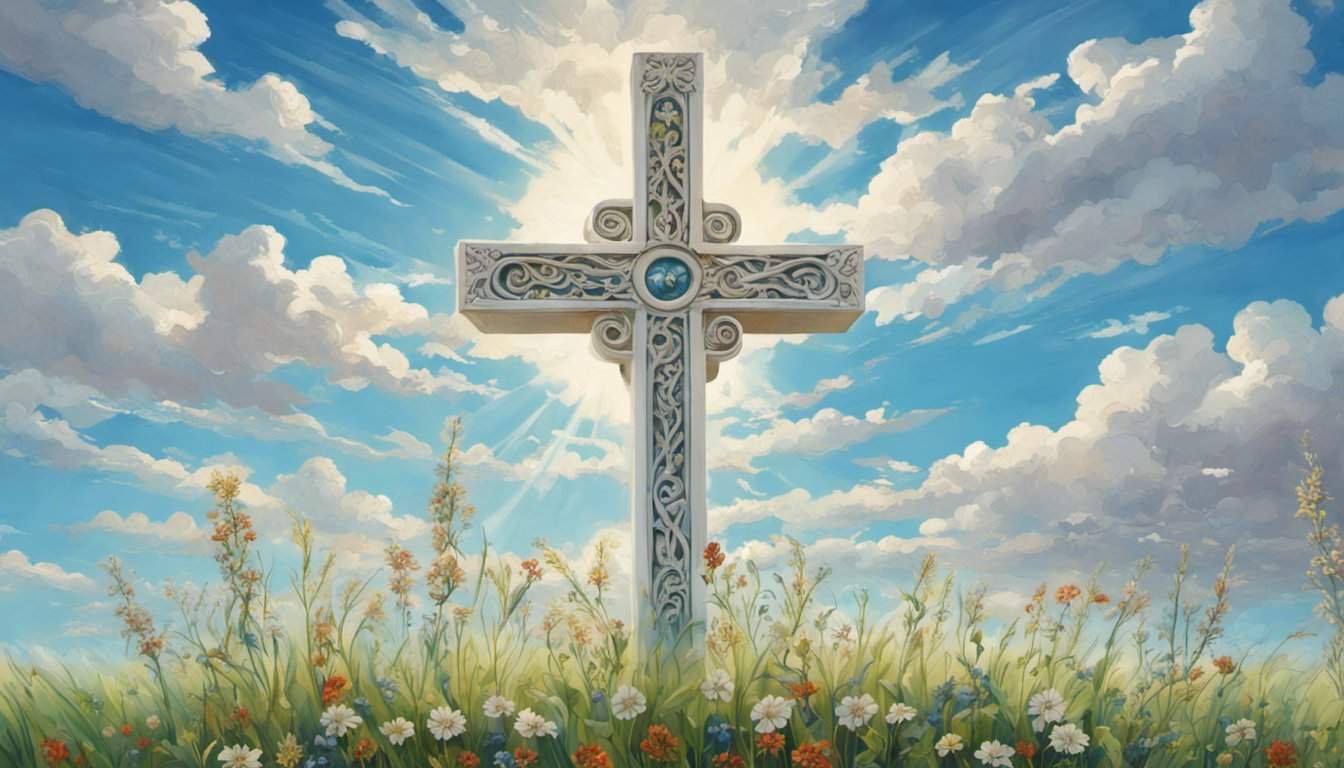 Depression, it's a tough nut to crack. It can be an uphill battle for those who endure its grip. But what does the Bible say about this mental health condition? Let's dive in and see!
The Bible doesn't shy away from discussing raw emotions, including despair and sorrow. King David, a man after God's own heart, often expressed his deep sadness in the Psalms. He'd cry out, "Why are you cast down, O my soul, and why are you in turmoil within me?" (Psalm 42:11). Clearly showing that even God's mightiest warriors weren't immune to feelings of desolation.
But wait! There's more! Elijah—the prophet who challenged 450 prophets of Baal and saw God deliver a mighty victory—felt so overwhelmed just one chapter later that he asked God to take his life (1 Kings 19:4). If these great men of faith struggled with despair, it becomes evident that depression isn't indicative of weak faith or spiritual failure.
It's not all gloom though; the Word also provides comfort and hope during trying times. Scriptures like Psalm 34:18 assure us that "The Lord is close to the brokenhearted; he rescues those whose spirits are crushed." Other verses remind us we're not alone in our struggles but have a High Priest who sympathizes with our weaknesses (Hebrews 4:15).
So while depression may feel like an endless tunnel with no light at the end, remember this – The Bible gives voice to human pain while simultaneously offering divine hope. It assures believers they're not alone in their suffering and reminds them there's always help at hand from Above.
Biblical Figures Who Experienced Depression
Digging into the good old Bible, it's clear that depression isn't a new phenomenon. Many biblical figures grappled with feelings of despair and sadness. For starters, let's take King David, who penned many of the Psalms. His words often echo deep sorrow and distress. In Psalm 42:11 he asks, "Why, my soul, are you downcast? Why so disturbed within me?" Sounds like someone wrestling with depression doesn't it?
Then there's Prophet Elijah. After achieving one of his greatest victories against the prophets of Baal on Mount Carmel (1 Kings 18), he spirals into a state of despondency just one chapter later! He's frightened, running for his life from Queen Jezebel's threats and prays that God would take his life (1 Kings 19:3-4). Even in victory, Elijah wasn't immune to depression.
Job also had a rough go at things. His story is often considered an archetypal tale of human suffering. After losing everything – children, wealth and health – Job enters a period where he curses the day he was born (Job 3:1). It's hard to imagine such utter despair!
Jeremiah too carried heavy emotional weight as evidenced in Lamentations 3:20 when he wrote "I well remember them [his afflictions], and my soul is downcast within me." Jeremiah reflects deep internal struggle – another potential depiction of depression.
Lastly but not leastly: Jonah. This guy was swallowed by a big fish after trying to run away from God's command! But even after being spat out again and reluctantly delivering God's message to Nineveh – witnessing their subsequent repentance – Jonah is still unhappy (Jonah 4:1-11).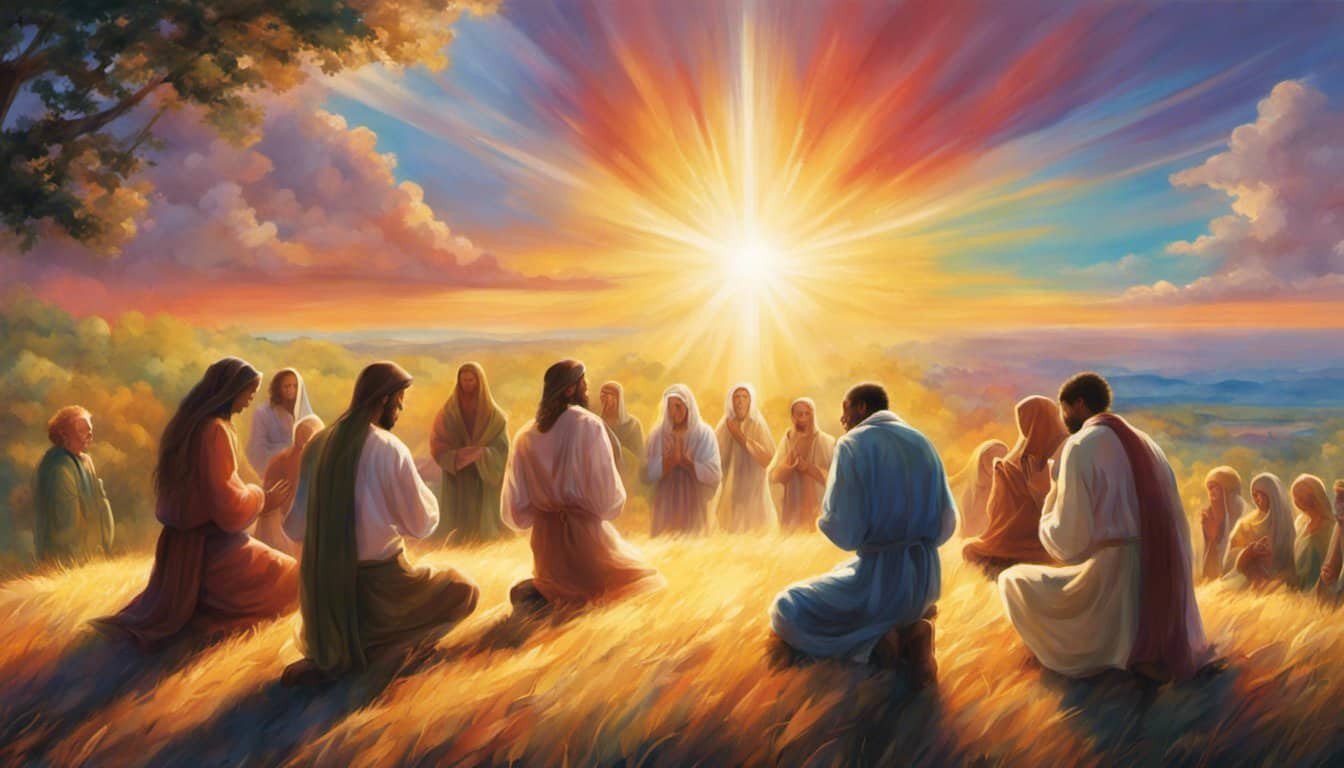 From these examples it seems evident that these biblical figures experienced what we'd call today signs of depression. They were real people with real struggles, much like us. Their experiences serve as a reminder that it's okay to not be okay sometimes, and importantly, that you're never alone in your despair.
Verses in the Bible Addressing Despair and Hopelessness
When it feels like life's got you down, there are passages in the Bible that can provide solace. These verses speak directly to feelings of despair and hopelessness, reminding us that we're not alone. Here are just a few examples:
"The Lord himself goes before you and will be with you; he will never leave you nor forsake you. Do not be afraid; do not be discouraged." – Deuteronomy 31:8
"Cast your cares on the LORD and he will sustain you; he will never let the righteous fall." – Psalm 55:22
"Come to me, all who labor and are heavy laden, and I will give you rest." – Matthew 11:28
These verses aren't just words on a page—they've been a source of comfort for countless individuals throughout history.
Yet it's important to remember these biblical teachings aren't meant as replacements for professional help when dealing with severe depression or despair. They're tools people can use alongside therapy, medication or other forms of treatment.
There's an interesting statistic from LifeWay Research that found nearly half (48%) of churchgoers who have had suicidal thoughts say their church has been supportive. This shows how faith communities can play an essential role in providing support during hard times.
In conclusion, while these verses may offer comfort during difficult times, they should complement —not replace—medical advice or therapy sessions if facing serious mental health struggles.
Remember, no matter what troubles come our way, these passages remind us we're never alone. God is always there with open arms ready to offer refuge from our storms.
Applying Scriptural Wisdom to Overcome Depression
In the face of depression, many have found solace in scripture. It's not uncommon for folks to turn to the Bible during tough times. The Holy Book is full of verses that provide both comfort and guidance when life gets hard.
One of the most poignant examples can be found in Psalms 34:18. It says, "The Lord is near to the brokenhearted and saves those who are crushed in spirit." This verse speaks volumes about God's compassion towards those who are struggling. It assures us that no matter how bleak things may seem, He is always there, offering His love and support.
Another notable piece of scripture is 2 Corinthians 1:3-4. Here it states, "Blessed be…the Father of mercies and God of all comfort, who comforts us in all our affliction…" In this passage, we're reminded that God can provide a comforting presence during our darkest hours.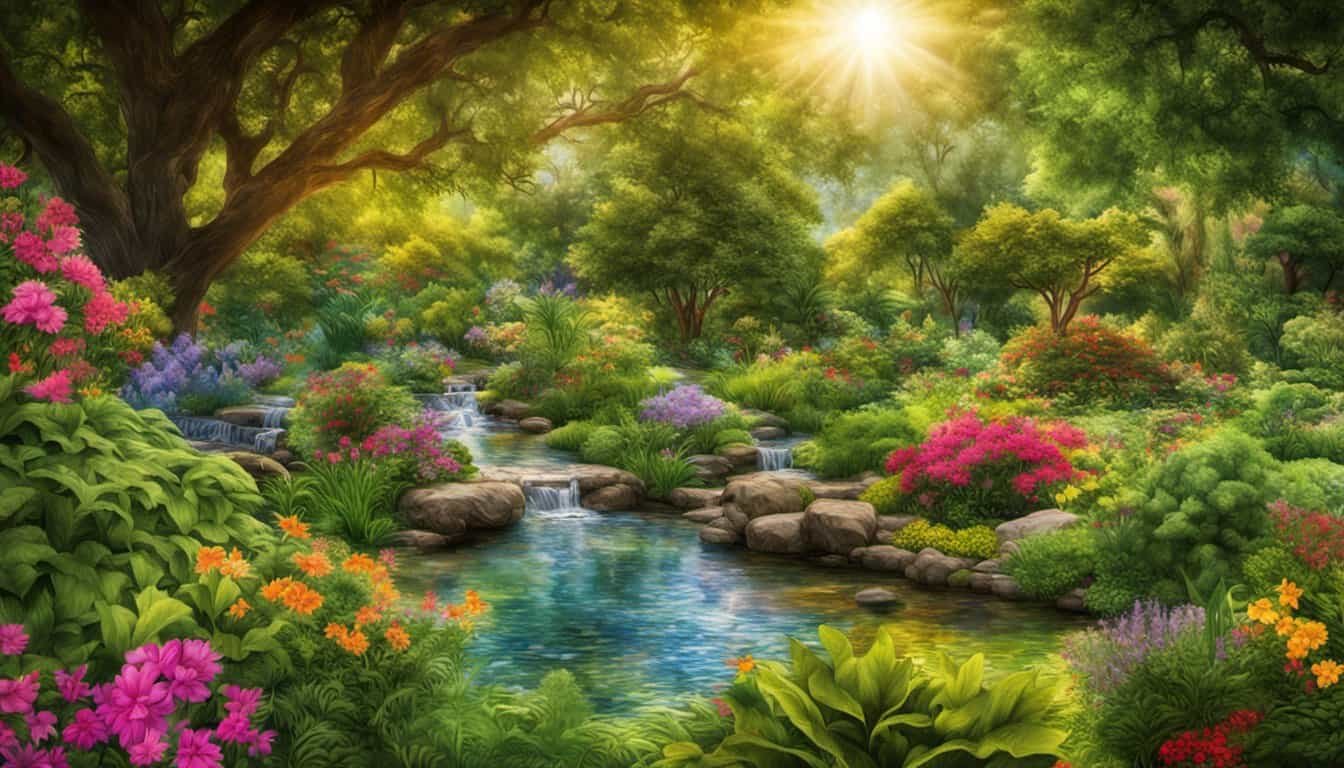 Depression can feel like an insurmountable mountain at times, but remember what Matthew 11:28 says. "Come to me, all you who are weary and burdened, and I will give you rest." Jesus offers peace amidst chaos – a beacon of hope for anyone feeling weighed down by sadness or despair.
Ultimately though, simply reading these verses isn't enough. They need to be applied practically in one's life too! That could mean meditating on them daily or seeking out a faith-based counselor or support group that can help put them into action.
Remember Proverbs 12:25 which tells us "Anxiety weighs down the heart but a kind word cheers it up." Let's take these words from scripture as reminders that even when we're feeling low – kindness from ourselves or others can truly lift spirits!
And so they say – faith has its own healing power! As one navigates through their journey with depression, the wisdom from these scriptures could serve as a guiding light. They aren't just religious texts, they're words of encouragement and hope that can make all the difference when dealing with mental health struggles.
Conclusion: Embracing Hope and Healing through Faith
When the dark clouds of depression roll in, many people turn to their faith for comfort. The Bible, they've found, offers a beacon of hope amidst the storm. It's like an ever shining lighthouse guiding them back towards the shore.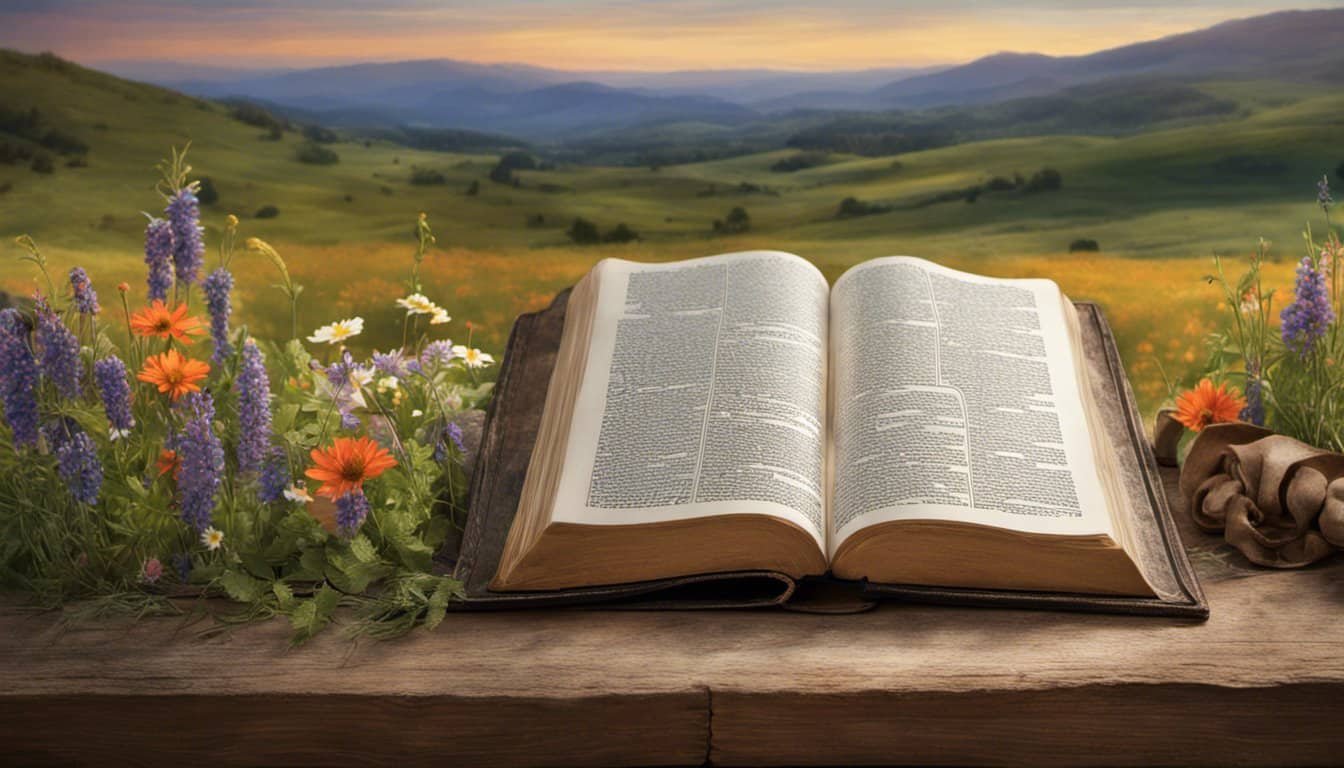 It's important to remember that everyone experiences bouts of sadness or grief at times. But when these feelings persist for extended periods or start interfering with daily life, it could be a sign of depression. The Bible acknowledges this human suffering but also provides reassurances of God's love and compassion.
Many verses speak directly to those battling with despondency. For instance, Psalm 34:18 says "The Lord is close to the brokenhearted and saves those who are crushed in spirit." These aren't just mere words; they're meant to provide solace and strength during trying times.
This isn't suggesting that faith alone can cure clinical depression – professional help should always be sought when required. However, what it does suggest is that faith can play a crucial role in one's healing process.
Here are some ways how:
Prayer: It serves as a powerful tool that helps individuals unload their anxieties onto God.
Bible Study: Regular reading can offer uplifting messages reminding us about the goodness in life.
Fellowship: Connecting with other believers can provide much-needed support.
With all said and done, remember that seeking help isn't a sign of weakness. After all, even mighty heroes from biblical times had moments when they felt low or overwhelmed! So don't hesitate if you need someone to lean on – whether it's a trusted friend, family member or professional counselor.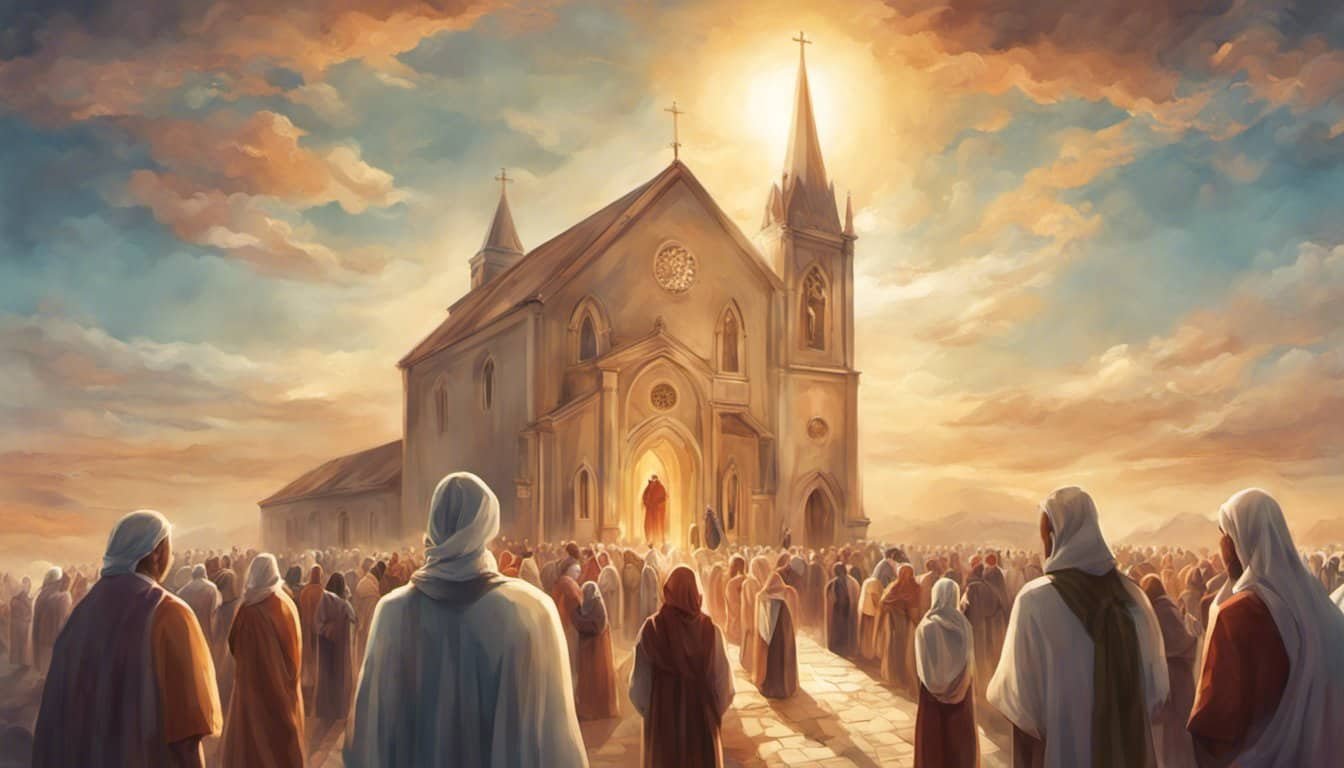 In this journey towards healing from depression, let your faith guide you. Remembering always that there's hope beyond despair – because according to Romans 15:13 "May the God of hope fill you with all joy and peace as you trust in him, so that you may overflow with hope by the power of the Holy Spirit."