Peering into the pages of the Bible, one finds a treasure trove of descriptions depicting who God is to us. It's an assortment that paints a vivid picture of love, guidance, and sheltering protection. The Good Book doesn't just tell us about God; it reveals His character through stories, poetry, prophecy, and teachings.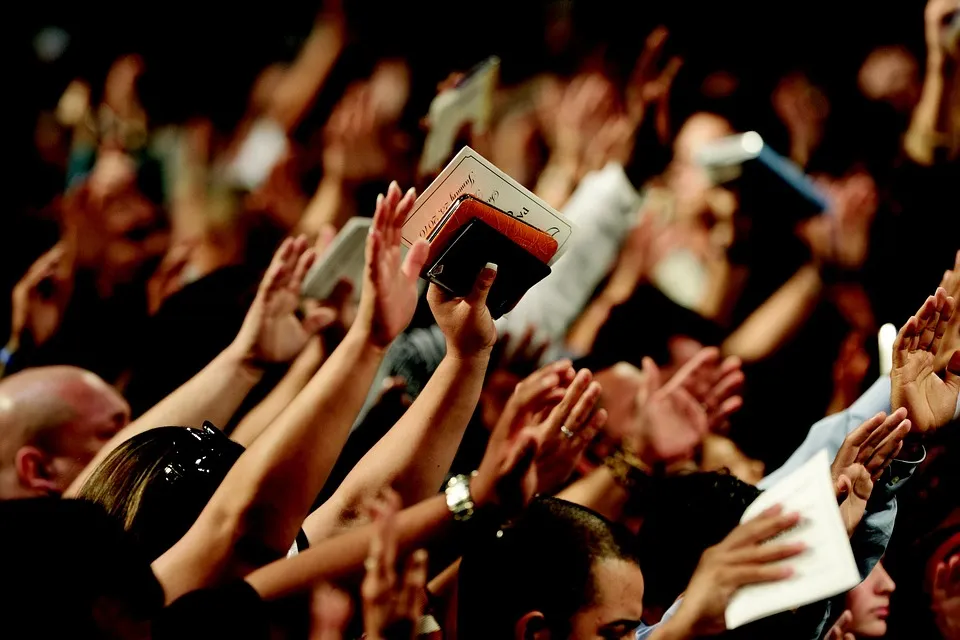 Think of it like this: The Bible is essentially our divine instruction manual for life. Among its sacred words are passages that describe God as our Shepherd – guiding us along life's winding pathways. He's our Fortress in times of distress, offering solace when we're feeling low or troubled.
And yet there's more to explore! As we dive deeper into Scripture, we'll find that God is also depicted as the Vine – a symbol representing how He nourishes and sustains us. Just imagine what other riches await discovery in this spiritual exploration! So buckle up folks—it's time to unearth some biblical truths about who exactly God is to us.
Understanding God's Role in our Lives According to the Bible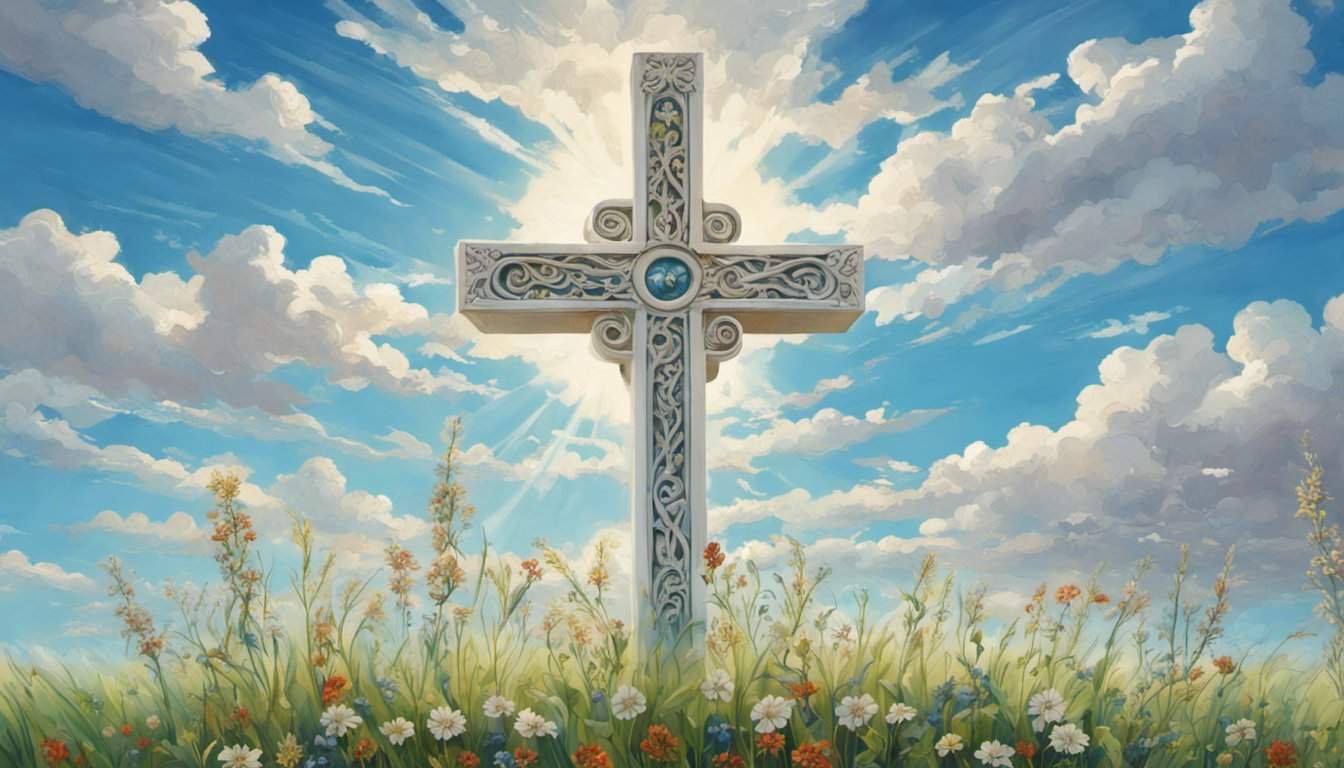 Let's dive right into it. The Bible paints a rich, complex picture of who God is to us. Firstly, He's depicted as our Creator. In Genesis 1:27, we read "So God created mankind in his own image." It's clear as day that we are His handiwork, intricately fashioned by Him.
Secondly, the Bible presents God as our Provider. Take a look at Matthew 6:26 for instance – "Look at the birds of the air; they do not sow or reap or store away in barns, and yet your heavenly Father feeds them." This verse reassures us that if He takes care of even the smallest creatures, won't He surely provide for us?
Then there's one role many find particularly comforting – God as a Protector. A heartening example can be found in Psalm 121:7-8 which says "The Lord will keep you from all harm— he will watch over your life; the Lord will watch over your coming and going both now and forevermore." Isn't it consoling to know there's someone constantly watching over us?
What about when times get tough? Well, here too, scripture offers solace with passages like Psalm 34:18 asserting "The Lord is close to the brokenhearted and saves those who are crushed in spirit." This positions Him also as Comforter during our darkest hours.
Lastly but certainly not leastly (is that even a word?), He is portrayed as our Guide. Proverbs 3:5-6 encourages us to "Trust in the LORD with all your heart and lean not on your own understanding; In all your ways acknowledge Him, And He shall direct your paths."
It seems every need we could possibly have has an answer in who God is to us – Creator, Provider, Protector, Comforter and Guide. And that's just scratching the surface! The Bible is filled to the brim with verses highlighting different aspects of God's role in our lives.
The Biblical Perspective on God as Our Father
When it comes to understanding the nature of God, the Bible often presents Him as a loving and caring father. This isn't just some fancy metaphor or spiritual slogan, folks. It's an intimate relationship that's at the very core of Christian faith.
In many verses, you'll find references that emphasize this paternal connection. For instance, in Matthew 6:9, Jesus teaches his disciples how to pray by addressing God as "Our Father who art in heaven." This suggests that believers are not merely subjects of a distant deity but children welcomed into a familial bond.
Now let's look at some other examples too. When you flip over to Luke 15:11-32, there's this captivating story of the Prodigal Son. Here we see an image of God painted as a father who is patient, forgiving and filled with unconditional love even when his child has gone astray.
And guess what? This is not all about New Testament vibes! In Psalms 68:5 we see David referring to God as "A father to the fatherless." Isn't it fascinating how these diverse biblical texts converge around the same idea?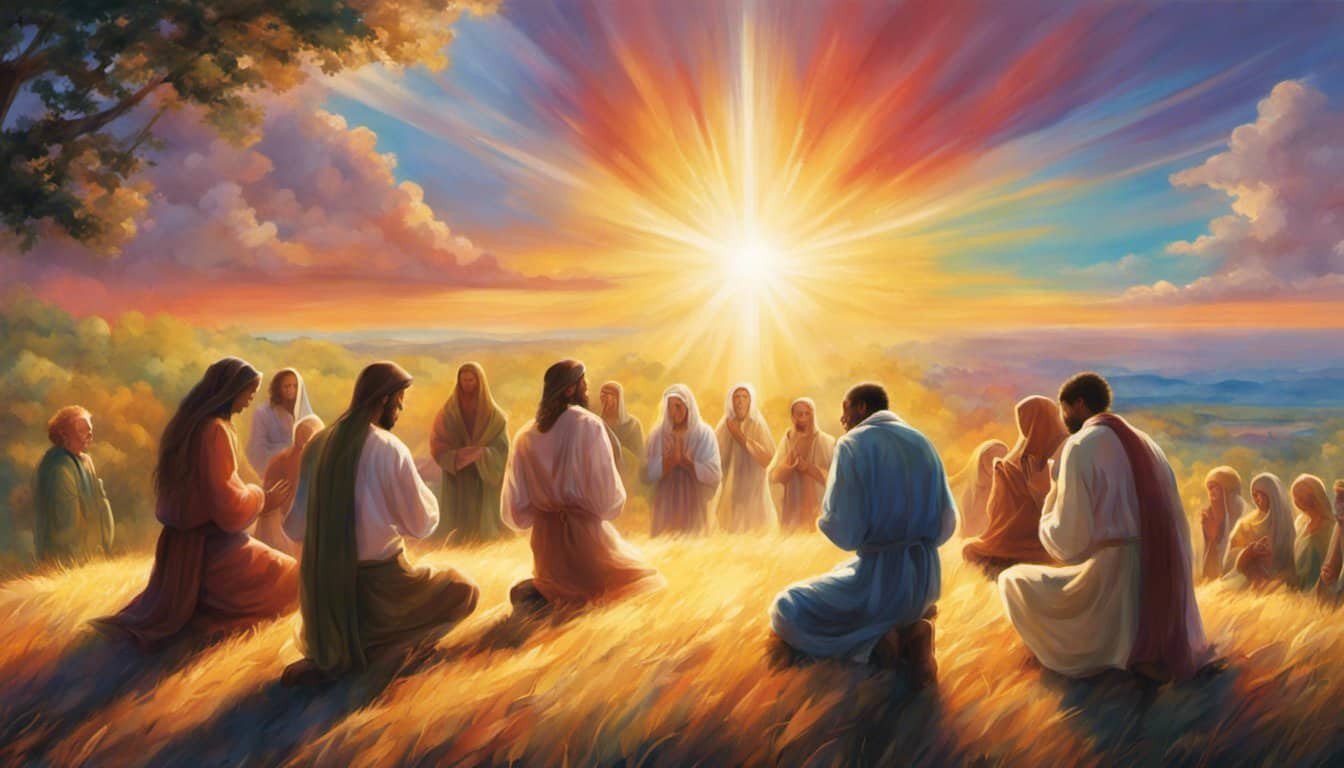 But hey, don't think it's all rainbows and butterflies! Just like any earthly parent-child relationship can have its tough moments, so does our spiritual relationship with God. Hebrews 12:7-10 reminds us that discipline is also part of this divine parenthood equation.
To sum it up:
The Bible frequently portrays God as our heavenly Father
Scripture such as Matthew 6:9 and Luke 15 show us images of a loving and forgiving paternal figure
Old Testament references echo similar sentiments (Psalms 68:5)
There's also room for discipline within this divine parental role (Hebrews 12)
Isn't it amazing how rich and multifaceted our understanding becomes when we view God through this parental lens? It's about love, forgiveness, discipline and so much more. So next time you pick up your Bible, remember – it's not just about reading words on a page. It's about discovering the multifaceted relationship with our heavenly Father.
God as a Provider: Insights from Scripture
When it comes to the Bible, there's a wealth of evidence that paints God as our ultimate provider. He's depicted not just as the creator of all things but also as a generous giver who meets our needs in ways that far exceed what we can anticipate.
Look at Matthew 6:26-33. Jesus vividly illustrates God's commitment to providing for His creation by pointing out how He feeds the birds and clothes the flowers. If He cares so much about these lesser creatures, wouldn't He care more about us? It's clear that if we seek His kingdom first, everything else will fall into place.
There's also Philippians 4:19 which assures us that "my God will supply every need of yours according to his riches in glory in Christ Jesus". Isn't it comforting to know there's no limit to His provision? His resources are infinite!
Yet another example is Psalm 34:10. This verse beautifully states that those who seek the Lord "lack no good thing". It doesn't mean they won't face challenges or hardships; rather, it promises that God provides what is truly necessary for their well-being.
In Genesis 22, Abraham aptly names Him Jehovah Jireh meaning "The Lord Will Provide. This became evident when God provided a ram in the bush just when Abraham needed it most. Throughout scripture, we see this trait reaffirmed time and again demonstrating His constant reliability.
So you see friend, whether you're going through times of plenty or facing scarcity, remember this – our heavenly Father is keenly aware of your needs and has promised to provide! Just trust Him wholeheartedly and watch Him work wonders.
What Does the Bible Say About God's Love for Us?
Let's dive right into exploring God's love as professed in the Bible. The scriptures describe His love as unconditional, unwavering, and infinite. Take Romans 5:8, where it says: "But God demonstrates his own love for us in this: While we were still sinners, Christ died for us." This verse exemplifies how immense His love is – not conditional upon our actions or righteousness.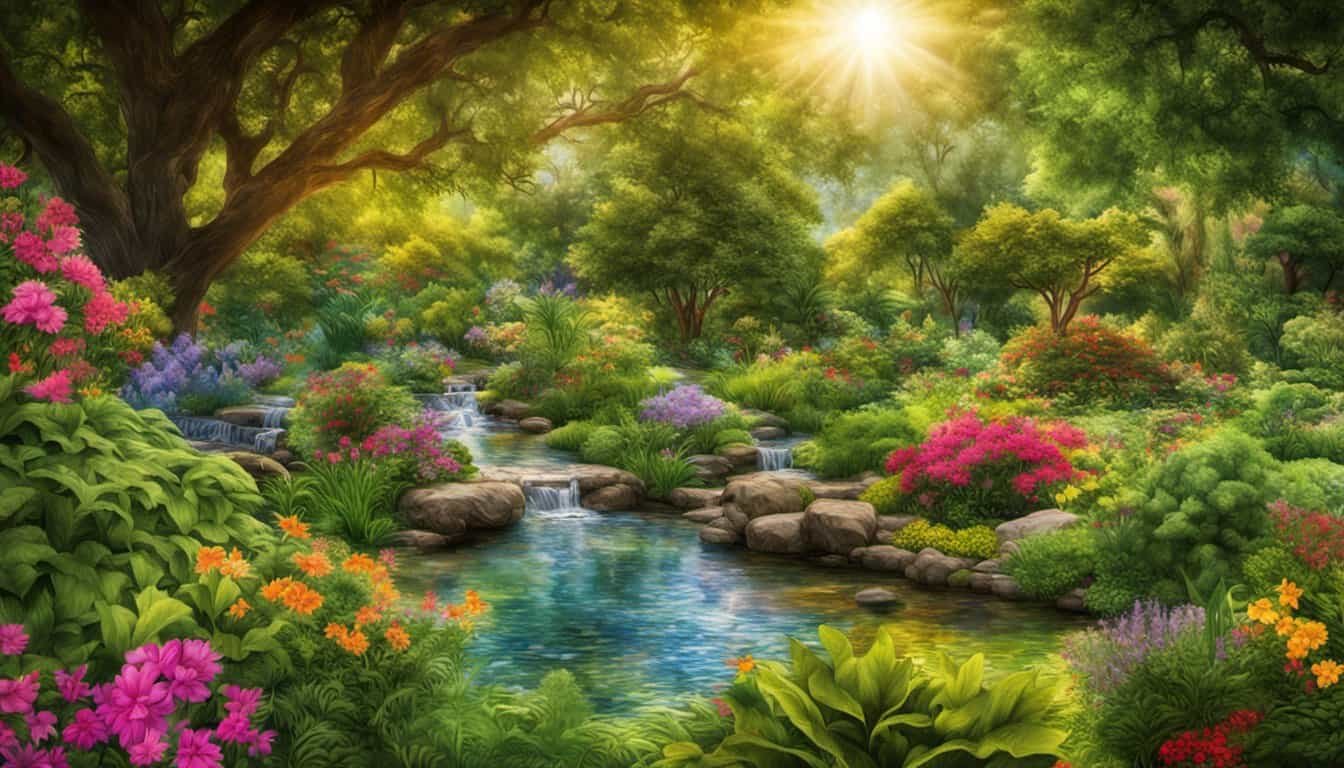 God's profound affection also unfolds through passages that refer to Him as a loving Father. In Luke 15:11-32, we find the Parable of the Prodigal Son. Now there's a tale that truly showcases divine compassion! It tells us that no matter how far astray we go, He'll always welcome us back with open arms.
Capturing another side of this boundless adoration is Isaiah 49:16; "See, I have engraved you on the palms of my hands…". Imagine that! This passage paints an image of a God who cherishes each one of us so deeply; He carries our names etched onto His very self.
And let's not forget about Ephesians 3:18-19; "may you have power…to grasp how wide and long and high and deep is the love of Christ." Here, Paul prays for believers to understand just how vast God's affection truly spans – a width and depth we can barely fathom!
In John 3:16 too – perhaps one of the most quoted verses ever – it states quite plainly; "For God so loved the world that he gave his one and only Son…" How's that for an expression of celestial devotion?
So there you have it folks – straight from scripture itself! Divine fondness shines through every book, chapter and verse. It's clear as day – in biblical terms – just how much God loves us.
Conclusion: Embracing Our Relationship with God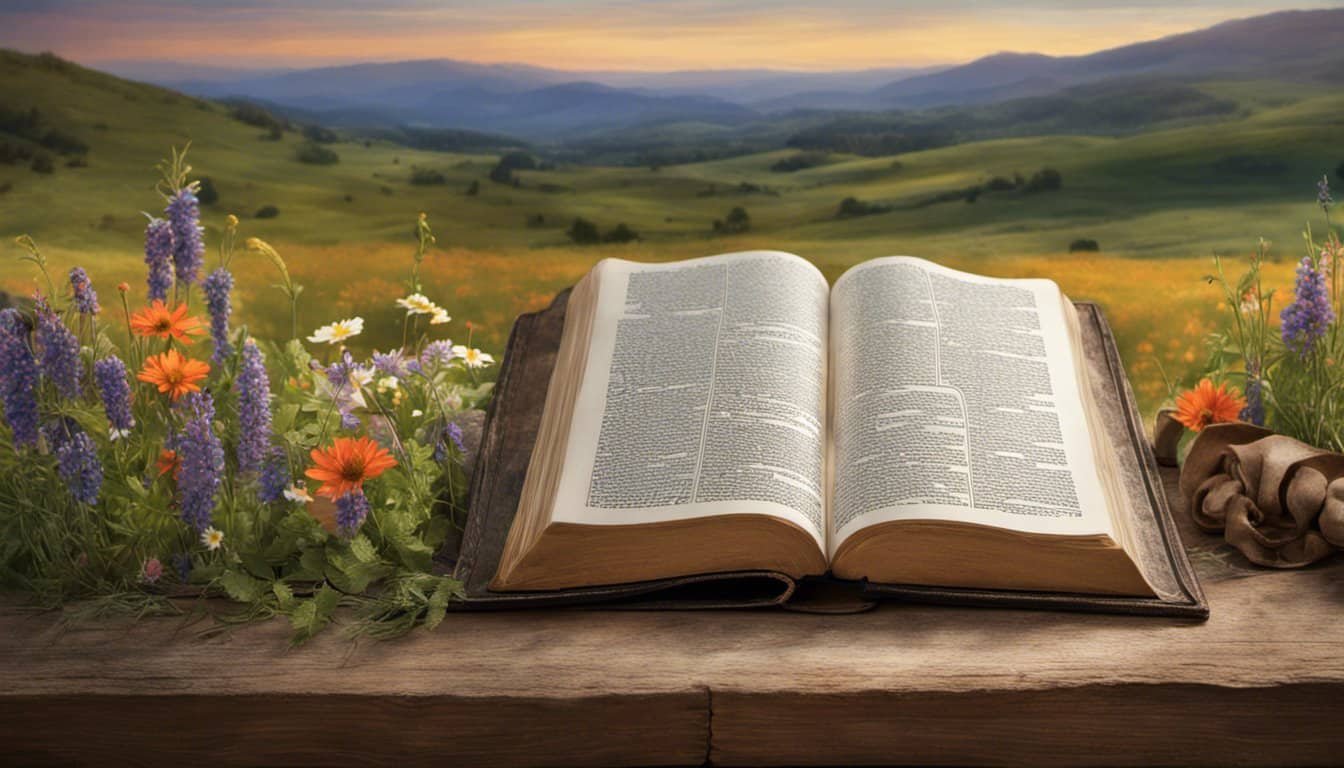 When it comes to the Bible, it's clear that God is portrayed as a loving parent, a guiding light, and an unwavering ally. He's more than just a supreme being; He's someone who cares deeply for us and wants nothing but the best for us. From providing guidance in times of need to offering comfort in moments of despair, His presence is seen and felt in different ways.
The Bible offers many wonderful insights into God's role in our lives. Each verse paints a picture of a deep bond between Him and humanity. It shows how much He values this relationship by consistently stepping up for us.
In Psalms 18:2, He's referred to as our rock and fortress.
In Deuteronomy 31:8, He promises never to leave nor forsake us.
In Isaiah 41:10, we're reminded not to fear because He strengthens us.
Each one tells its own story about how integral God is in our lives.
But what does all this mean for believers? Well, it means that they're not alone on their spiritual journey. There's always someone watching over them—someone who loves them unconditionally.
Embracing your relationship with God isn't just about acknowledging these truths though—it also involves actively seeking His presence in your day-to-day life. Whether through prayer or acts of kindness towards others, there are many ways you can strengthen this bond.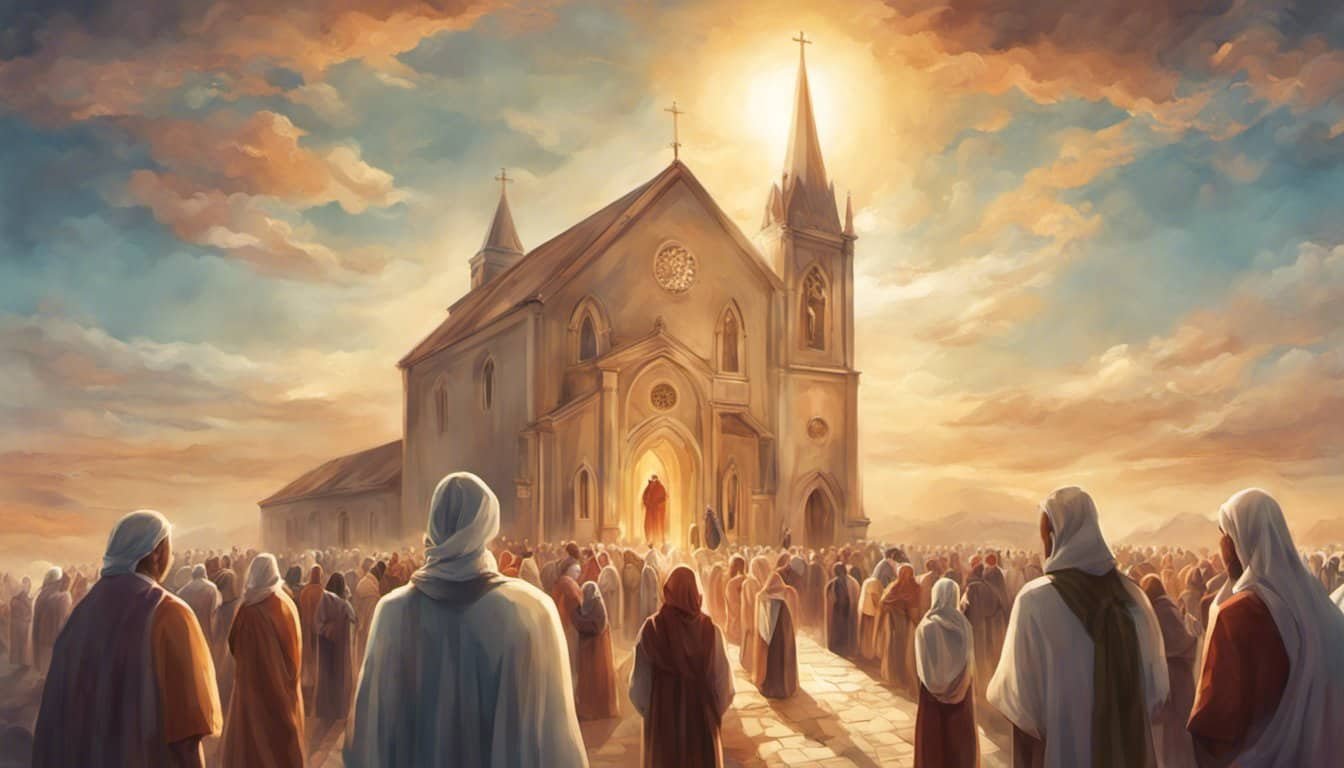 So let's remember to appreciate everything that God represents—a loving father figure providing constant support and unconditional love. After all, understanding His character isn't just about knowing what the bible says; it's also about experiencing His love firsthand.
Remember – when you're feeling lost or uncertain – turn back to those verses mentioned earlier! They'll serve as great reminders of how much you're loved and valued by Him.
And that concludes our conversation today about what the Bible says God is to us. It's been a pleasure diving into this topic and hopefully it's given you some food for thought!