Have you ever wondered, what does the Bible say about fellowship? Well, it's a topic that's been given considerable attention in the Scriptures. The Bible often refers to fellowship as a vital part of a Christian's life. It emphasizes the importance of believers coming together for mutual support and encouragement.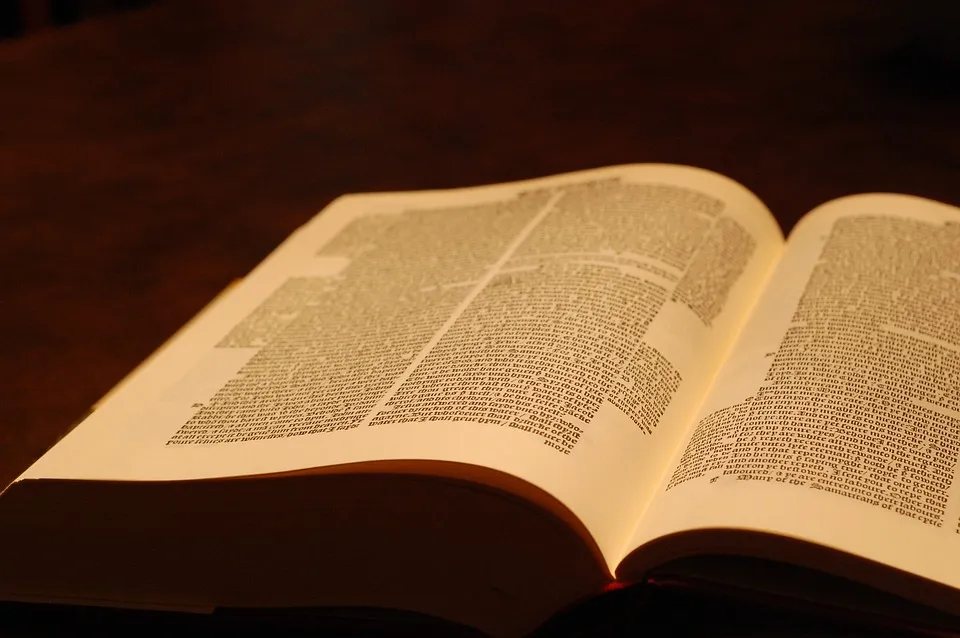 In fact, it is through this shared bond with other believers that individuals can grow spiritually and personally. According to Acts 2:42-47, early Christians devoted themselves to fellowship – breaking bread in their homes and sharing meals with gladness and simplicity of heart.
So why is fellowship important? For one, it helps us understand more deeply the love Christ has for us. In essence when they gather in His name, they're given an opportunity to experience God's presence in a unique way (Matthew 18:20). This sense of unity and common purpose is what defines Christian Fellowship.
Understanding the Concept of Fellowship in the Bible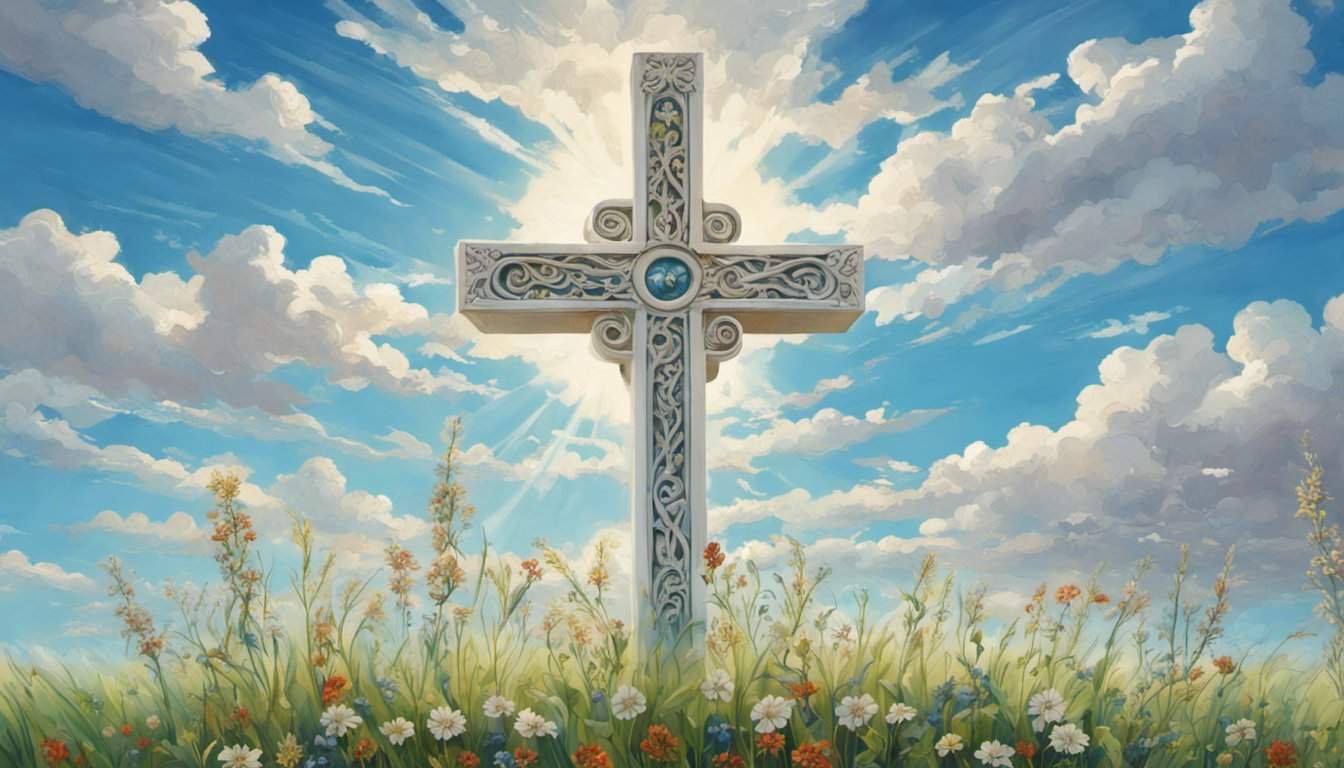 Diving straight into it, fellowship isn't just a fancy term for friendly socializing. It's a profound and spiritual concept peppered throughout the Bible, reflecting deep connections between people bonded by shared faith. The Greek word "Koinonia", often translated as "fellowship", embodies this idea. It's about sharing life experiences, encouraging one another, and building each other up in faith.
Just flip open to Acts 2:42-47 and you'll get a vivid picture of what biblical fellowship looks like. Early Christians were seen breaking bread together, praying fervently, and generously meeting each other's needs. They weren't merely hanging out; they were deeply involved in each other's lives, demonstrating love through actions.
But wait! There's more to this story. A peek into 1 John 1:3 reveals that true fellowship is not just among believers but also with God Himself. Yes, you read that right! When we share our lives with God and others in genuine relationship, we're living out what it means to be part of His divine family.
Let's take a moment to ponder over Galatians 6:2 where believers are called to "bear one another's burdens". Here again is an echo of fellowship – standing alongside those who are suffering or struggling. It urges us to empathize and lend a helping hand because that's what family does!
So there you have it folks! Biblical fellowship is more than potlucks or Sunday coffee hours – though those can be great too! At its heart, it's all about relationships marked by mutual care, support and above all else – love.
Biblical References on Fellowship
When you're flipping through the pages of the Good Book, it's hard to miss all the mentions of fellowship. It's a concept deeply rooted in scripture, and one that's just as important today as it was thousands of years ago.
One of the most compelling examples can be found in Acts 2:42-47. Here, we see the early believers "devoting themselves to the apostles' teaching and fellowship, to breaking bread together." They were sharing their meals with great joy and sincerity, praising God and enjoying each other's company. Now that's what fellowship is all about!
In Galatians 6:2, Paul urges us to "carry each other's burdens". This poignant verse speaks directly to the heart of fellowship – being there for one another in times of trouble. It paints a picture of mutual aid and camaraderie; a community where everyone looks out for each other.
1 John 1:7 offers yet another perspective on biblical fellowship. The verse tells us that if we walk in light as He (God) is in light, we have fellowship with one another. It implies that true spiritual bond emerges when we live according to God's teachings.
And let's not forget Hebrews 10:24-25! These verses remind us not to give up meeting together but encourage one another towards love and good deeds. In essence, they're saying 'don't isolate yourself'. Engage with your fellow humans; inspire them and let them inspire you.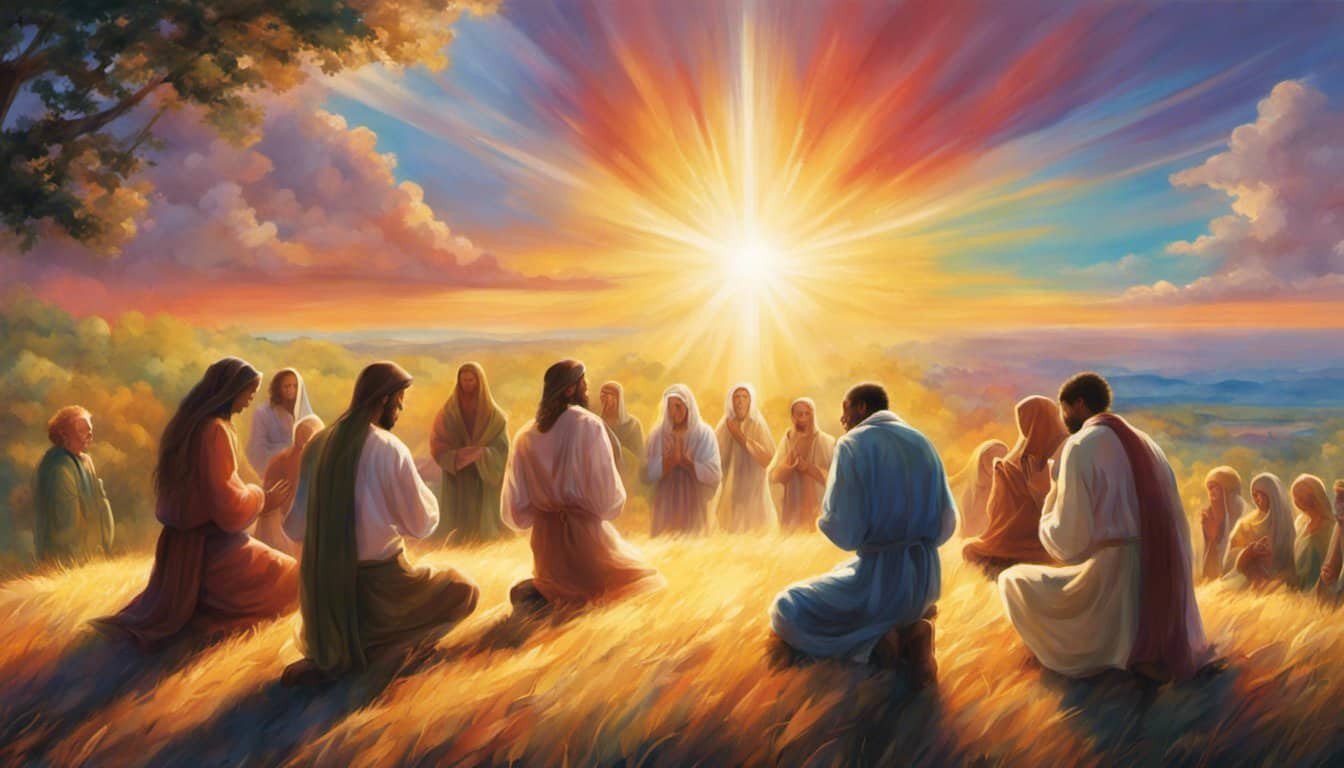 So whether you're looking at Acts or Galatians, Hebrews or John – it becomes clear that fellowship isn't just an optional extra in our Christian walk; it's central part of our faith journey!
Impact and Importance of Fellowship According to Scripture
Fellowship, in the biblical sense, carries a significant weight. Deep connections built on faith form the backbone of Christianity. It's not just about Sunday service; it's about sharing life experiences, supporting each other during trials, and growing together spiritually.
The New Testament brims with references emphasizing fellowship. Acts 2:42-47 paints a vivid picture of early Christians breaking bread together, praying, and enjoying mutual support. The believers didn't just meet up occasionally – they lived life side by side. They sold their possessions to help each other out! That's how crucial fellowship was for them.
Scriptures also teach that fellowship isn't a one-way street where only some benefit while others don't. Galatians 6:2 instructs us to bear each other's burdens, fulfilling Christ's law through shared responsibilities. In essence, everyone contributes and everyone benefits from this divine communion.
Moreover, fellowship acts as an antidote against sin and spiritual stagnation. Hebrews 10:24-25 encourages believers not to forsake meeting together but instead spur each other toward love and good works—fellowship keeps our faith on fire!
Lastly, let's remember that fellowship extends beyond human interactions—it includes our relationship with God too! In fact, John states in 1 John 1:3 that our fellowship is with the Father and His Son Jesus Christ – signifying its divine nature and importance.
So there you have it! Scripture clearly underscores the value of fellowship within Christian living—emphasizing its role in spiritual growth, mutual support, accountability against sinning tendencies—and ultimately fostering a deeper relationship with God Himself.
How to Practice Biblical Fellowship Today
Living out biblical fellowship in today's world, it may seem like a daunting task. But, take heart! It's not as complicated as you might think.
First off, remember that biblical fellowship is all about sharing life together. This includes both the ups and downs, the joys and sorrows. So start by simply spending time with other believers. Whether it's over a meal or a cup of coffee, there's power in just being together.
Next up on the list is prayer. The Bible frequently emphasizes its importance within fellowship. Lifting each other up in prayer is an essential part of practicing biblical fellowship today.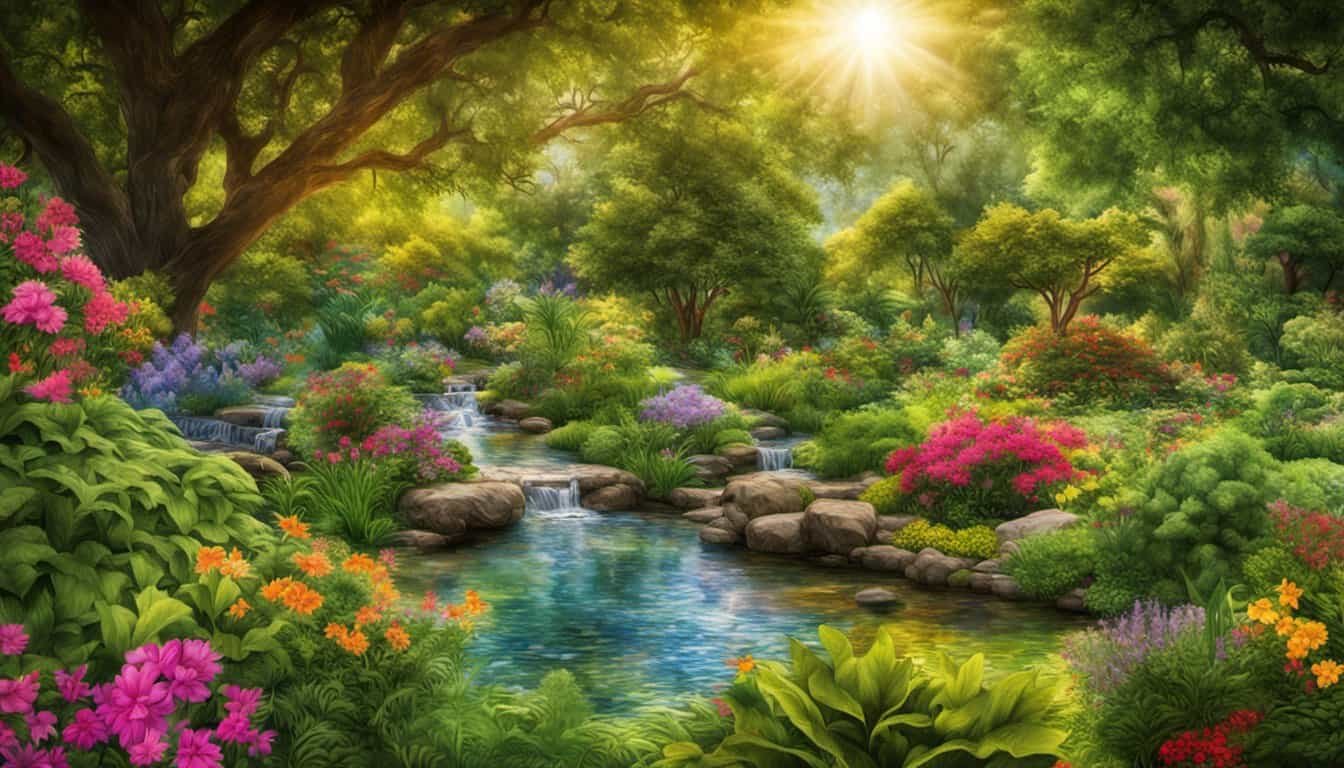 Another key aspect of biblical fellowship is serving one another. In Galatians 5:13, we're encouraged to "serve one another humbly in love." This could be anything from helping someone move house to providing meals for those going through a tough time.
Lastly but certainly not least, don't forget about giving and receiving advice within your community of believers. Proverbs 27:17 says "As iron sharpens iron, so one person sharpens another." Be open to learning from others and also willing to share your wisdom when called upon.
So there you have it folks! Some practical tips on how you can practice biblical fellowship today – share life together, pray for each other, serve one another humbly in love and never underestimate the power of godly counsel.
Conclusion: Embracing What the Bible Says About Fellowship
Wrapping things up, it's evident that fellowship plays a significant role in one's spiritual journey. If we look at what the bible says about fellowship, it's clear that Christians are encouraged to connect with others who share their faith. It's not just about attending church every Sunday—it goes beyond that.
Fellowship is about forming meaningful relationships within the Christian community. These connections aren't superficial—they're built on mutual support, prayer, and love for each other as brothers and sisters in Christ. They're united by their shared belief and commitment to God's word.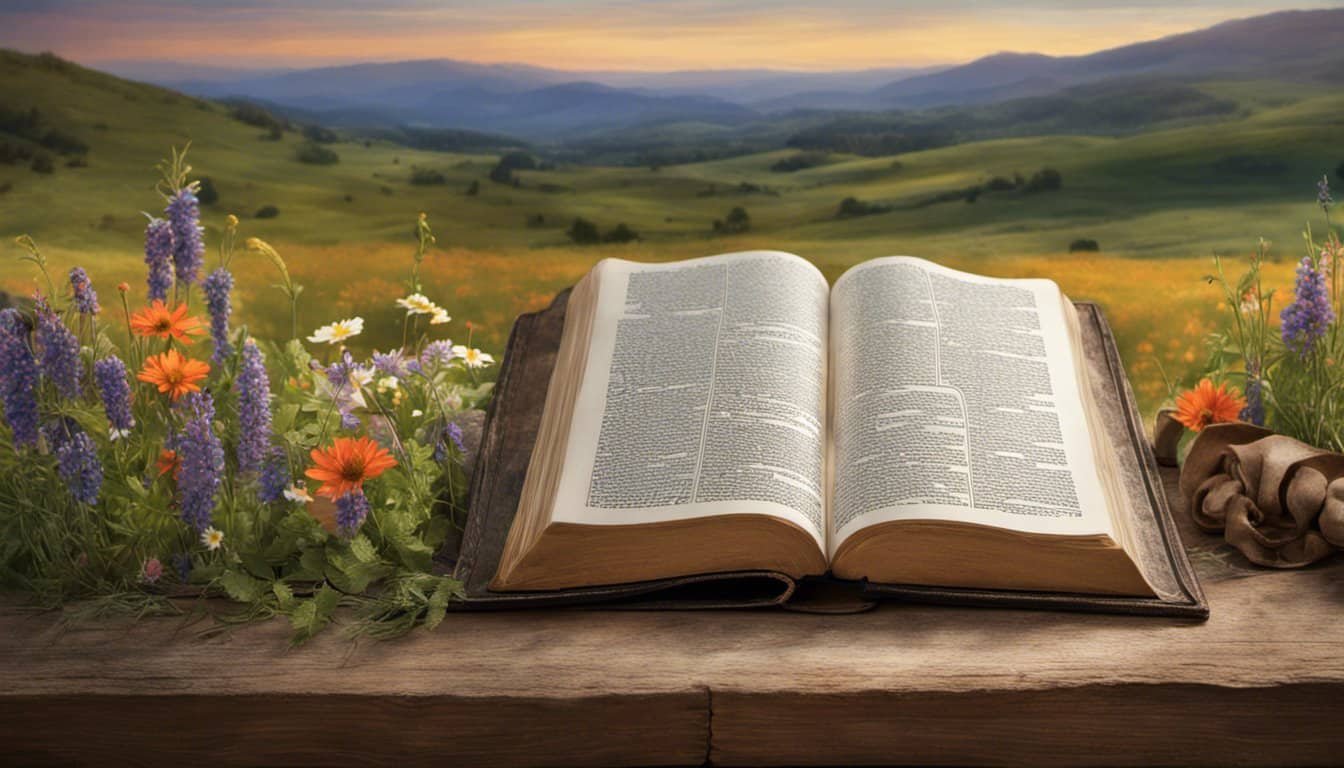 The Bible emphasizes the importance of gathering together for encouragement and growth in faith. Scriptures like Hebrews 10:24-25 make it clear:
And let us consider how we may spur one another on toward love and good deeds, not giving up meeting together, as some are in the habit of doing, but encouraging one another—and all the more as you see the Day approaching.
This passage highlights how essential fellowship is for motivation towards love and righteousness.
Drawing from scriptures such as Acts 2:42-47 shows us an example of early Christian fellowship:
They devoted themselves to the apostles' teaching and to fellowship, to breaking bread together… Every day they continued to meet together… they broke bread in their homes… praising God and enjoying goodwill of all people.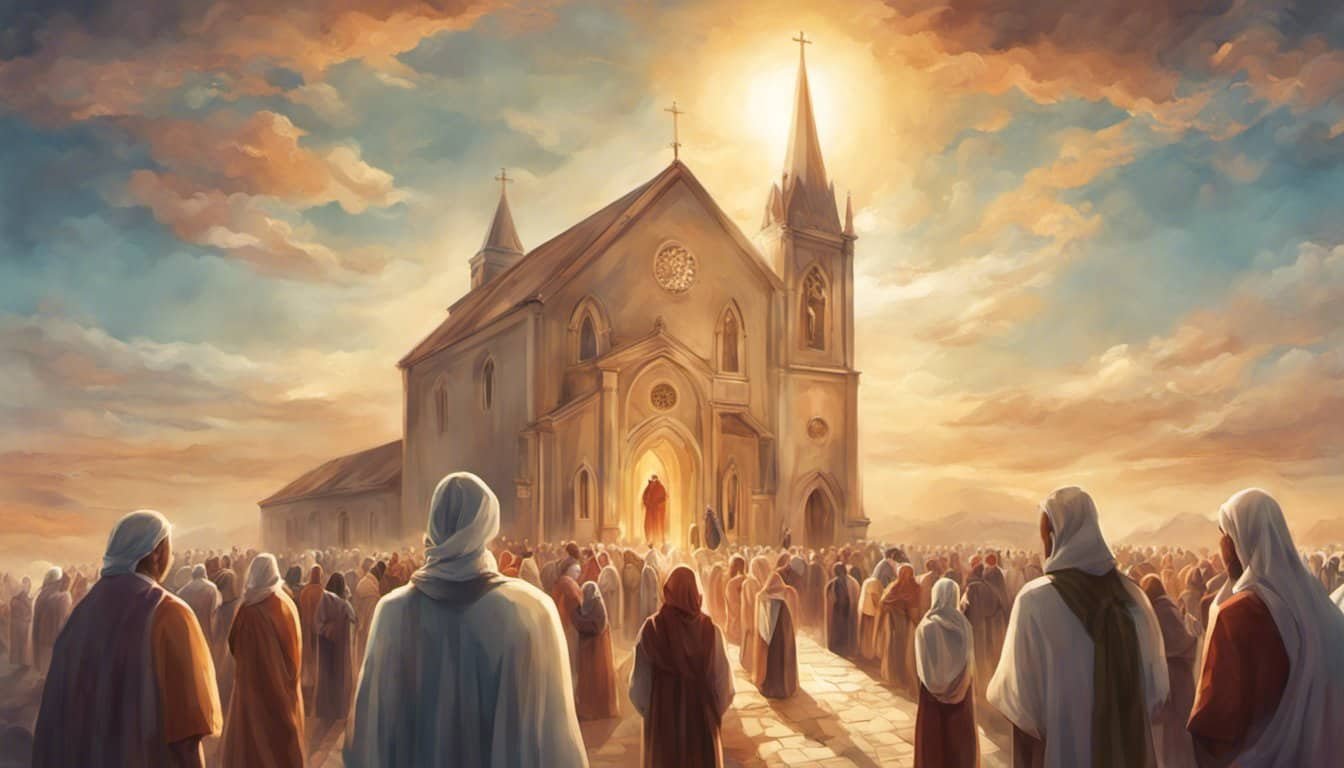 Here we see that early believers regularly met for worshiping God and sharing meals – a testament to building strong Christian communities.
So there you have it! The bible encourages believers not only to have a personal relationship with God but also foster relationships within their faith community through fellowship. This way strengthens their spiritual walk while allowing them to be a source of strength for others too.
Embrace this biblical perspective on fellowship; after all, no man is an island—especially when walking along a spiritual path!