Are you having a bad day? Have you been feeling a little down lately?
Feeling this way is normal because life can sometimes throw curveballs at you. Believe it, or not even the happiest people have low days. One of the best ways to overcome gloomy days is to remove all negativity from your life and develop a positive mindset.
The best way to attract happiness and positivity into your life is to turn to God because God's word holds power to change your life. We have compiled a list of 15 Bible verses about happiness to help you experience joy even on the worst days.
15 Bible Verses About Happiness
Now, may the God of hope fill you with all joy and peace in believing that you may abound in hope by the power of the Holy Spirit. -Romans 15:13
I keep my eyes always on the LORD. With him at my right hand, I will not be shaken. Therefore my heart is glad and my tongue rejoices; my body also will rest secure.-Psalm 16:8-9
The joy of the Lord is your strength.Nehemiah 8:10
Is anyone among you suffering? Let him pray. Is anyone cheerful? Let him sing psalms.-James 5:13
The precepts of the Lord are right, giving joy to the heart. The commands of the Lord are radiant, giving light to the eyes.-Psalm 19:8
You make known to me the path of life; you will fill me with joy in your presence, with eternal pleasures at your right hand.-Psalm 16:11
Consider it pure joy, my brothers and sisters, whenever you face trials of many kinds because you know that the testing of your faith produces perseverance.-James 1:2-3
Blessed is the man who walks not in the counsel of the wicked, nor stands in the way of sinners, nor sits in the seat of scoffers, but his delight is in the law of the Lord, and on his law, he meditates day and night. He is like a tree planted by streams of water that yields its fruit in its season, and its leaf does not wither. In all that he does, he prospers. The wicked are not so but are like chaff that the wind drives away. Therefore the wicked will not stand in the judgment, nor sinners in the congregation of the righteous.-Psalm 1:1-6
I said in my heart, "Come now, I will test you with pleasure; enjoy yourself." But behold, this also was vanity. I said of laughter, "It is mad," and of pleasure, "What use is it?" I searched with my heart how to cheer my body with wine—my heart still guiding me with wisdom—and how to lay hold on folly, till I might see what was good for the children of man to do under heaven during the few days of their life. I made great works. I built houses and planted vineyards for myself. I made myself gardens and parks and planted in them all kinds of fruit trees.-Ecclesiastes 2:1-26
A Psalm of David. The Lordis my shepherd; I shall not want. He makes me lie down in green pastures. He leads me beside still waters. He restores my soul. He leads me in paths of righteousness for his name's sake. Even though I walk through the valley of the shadow of death, I will fear no evil, for you are with me; your rod and your staff, they comfort me. You prepare a table before me in the presence of my enemies; you anoint my head with oil; my cup overflows.- Psalm 23:1-6
I am not saying this because I am in need, for I have learned to be content whatever the circumstances. I know what it is to be in need, and I know what it is to have plenty. I have learned the secret of being content in any and every situation, whether well fed or hungry, whether living in plenty or in want. I can do all things through Christ, who gives me strength.-Philippians 4:11-13
For the kingdom of God is not a matter of eating and drinking, but of righteousness, peace, and joy in the Holy Spirit. -Romans 14:17
For this reason, since the day we heard about you, we have not stopped praying for you. We continually ask God to fill you with the knowledge of his will through all the wisdom and understanding that the Spirit gives so that you may live a life worthy of the Lord and please him in every way: bearing fruit in every good work, growing in the knowledge of God, 11 being strengthened with all power according to his glorious might so that you may have great endurance and patience, 12 and giving joyful thanks to the Father, who has qualified you to share in the inheritance of his holy people in the kingdom of light.-Colossians 1:9-12
Therefore, since we have been justified through faith, we have peace with God through our Lord Jesus Christ, 2 through whom we have gained access by faith into this grace in which we now stand. And we boast in the hope of the glory of God.-Romans 5:2
And the peace of God, which surpasses all understanding, will guard your hearts and your minds in Christ Jesus.-Philippians 4:7
Our Final Thoughts
The bible states how happiness and joy do not come from worldly possessions but from God,  and to be truly happy in all situations, whether good or bad, we need to turn to Christ. The bible verses about happiness mentioned above be a source of happiness and hope for you on days when you feel like jumping off a cliff.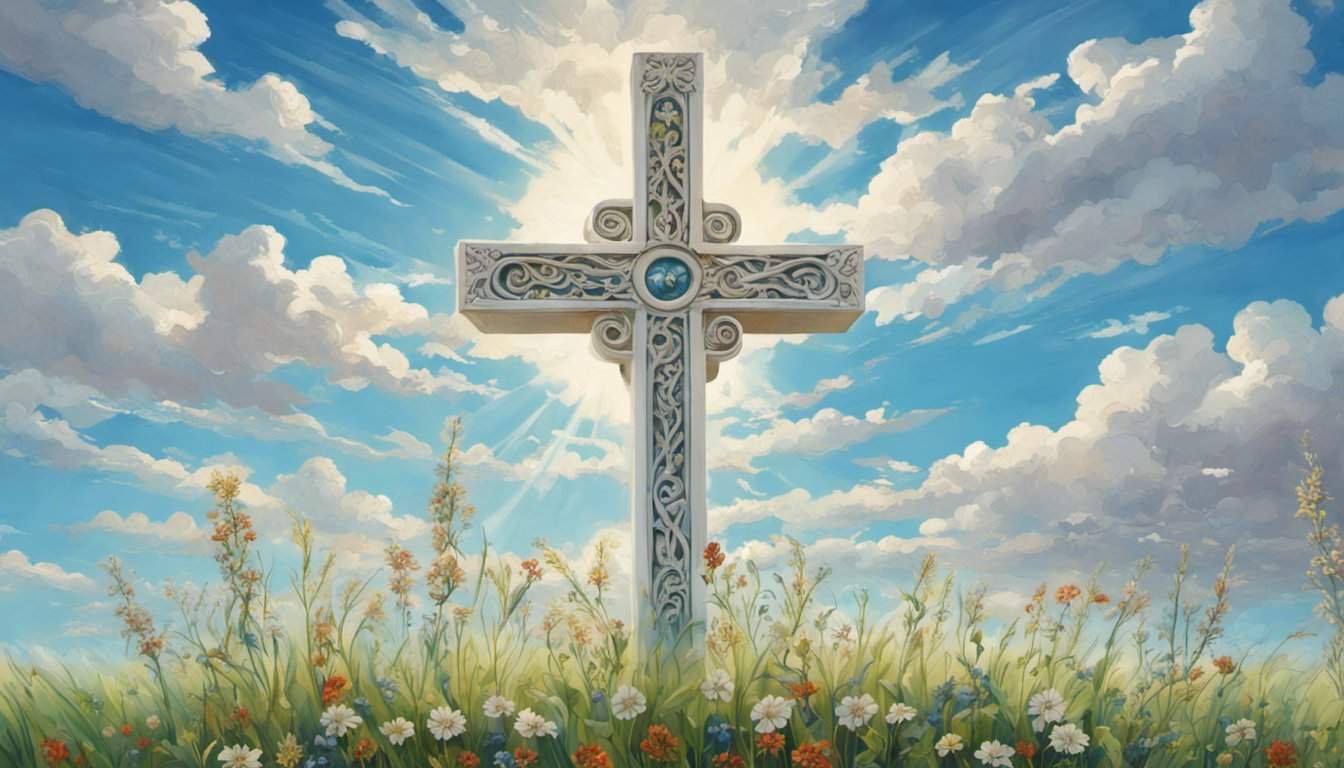 However, even when you feel happy and content with life, give thanks and read these verses to ensure that you are blessed with never-ending happiness and joy!